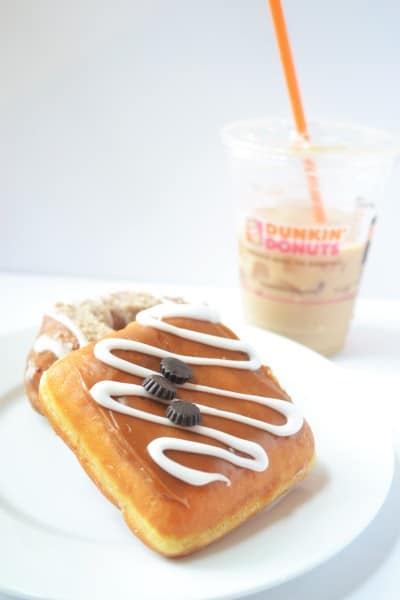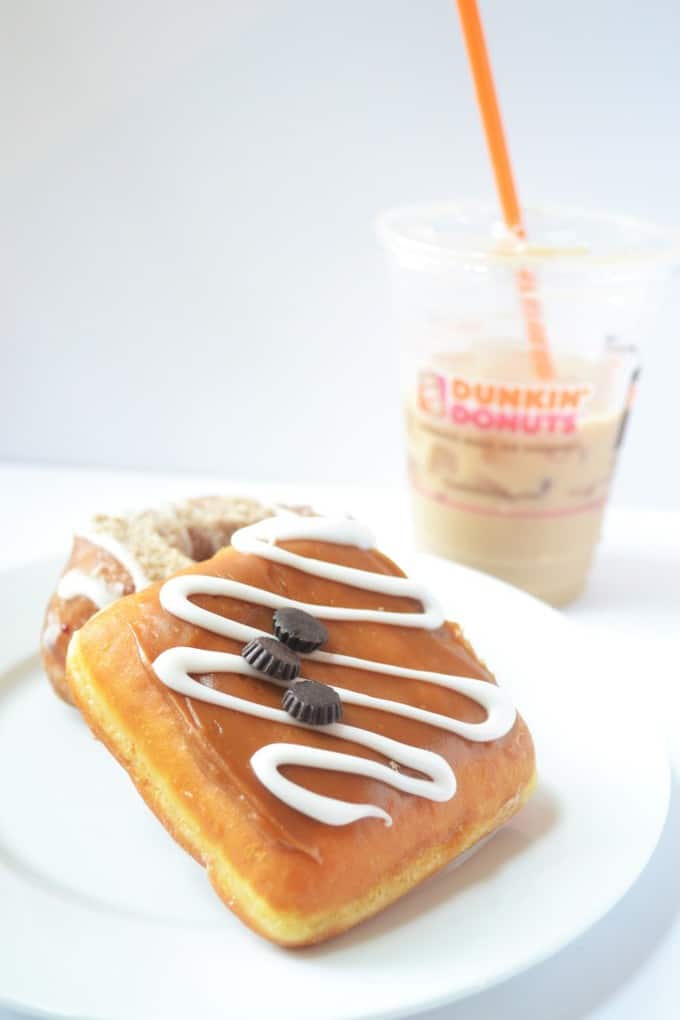 As a blogger, my laptop and I spend a lot of time together. Creating and editing posts, promoting content, working on back-end blog issues…by nature, bloggers tend to spend a lot of time in front of the computer. To make the monotony a bit easier, I often seek out favorite spots that have the following qualities: 1) reliable wifi 2) good coffee & 3) yummy baked goods.
When I heard that Dunkin' Donuts was greeting the new month with two new donuts, a Blueberry Cobbler Croissant Donut and a Caramel Latte Square Donut, I knew where I'd be spending a good portion of my May.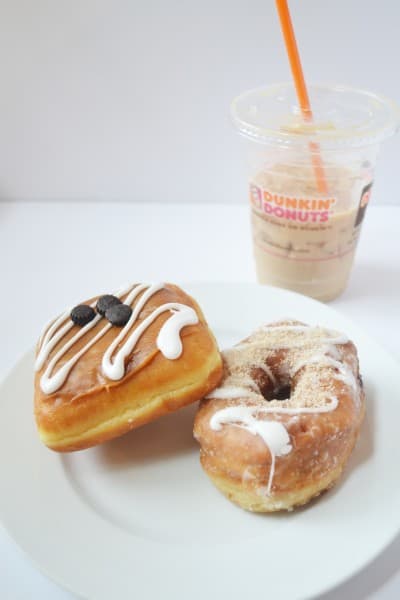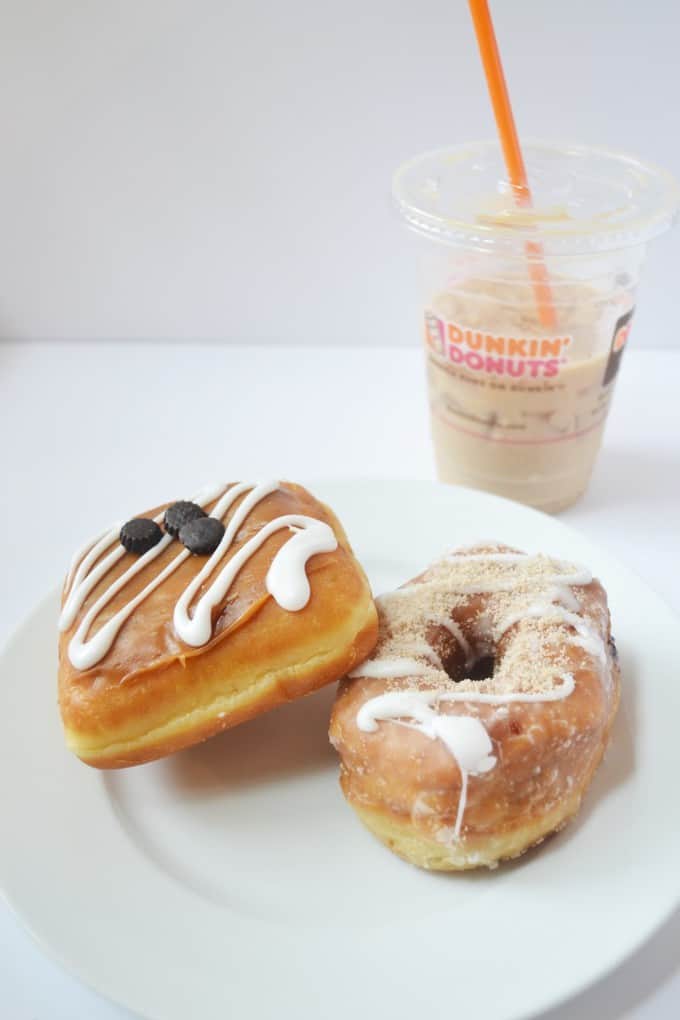 I'm not really kidding, though. Check out this fun room our Dunkin' Donuts has in the back of the store. Perfect for quiet dates with my laptop, and, according to my kids, a GREAT place for a quick game of hide and seek while their mom finishes up her Iced Caramel Latte.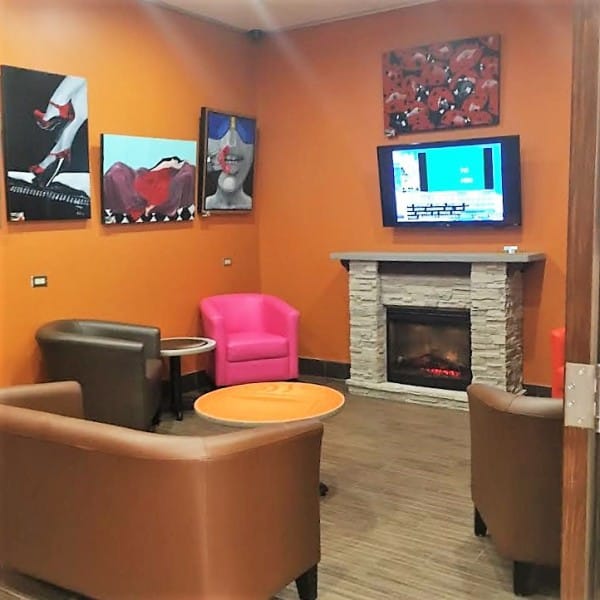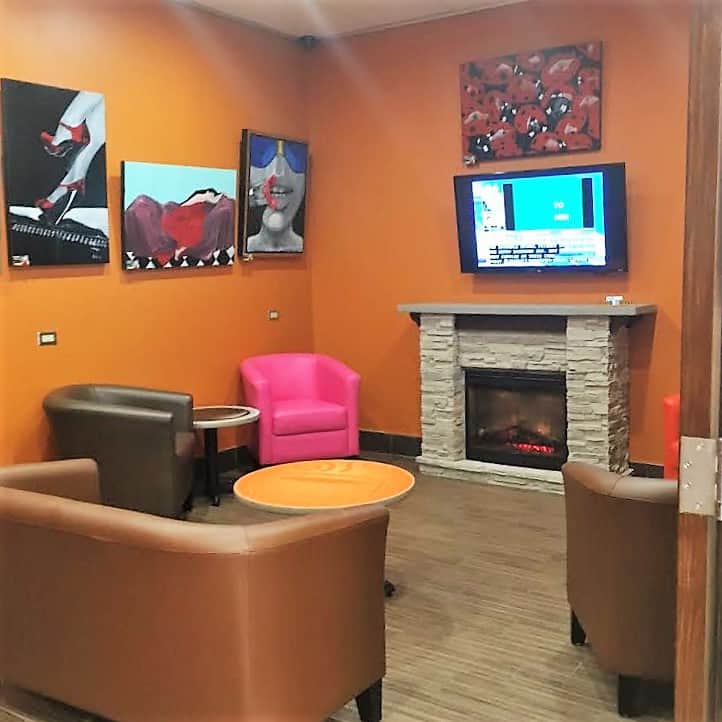 I was curious about what, exactly, a Croissant Donut was, and this one didn't disappoint. Apparently, the first Croissant Donut at Dunkin' Donuts was introduced in 2014 as a limited-time only menu item, and became one of the most popular limited-time bakery items in recent brand history.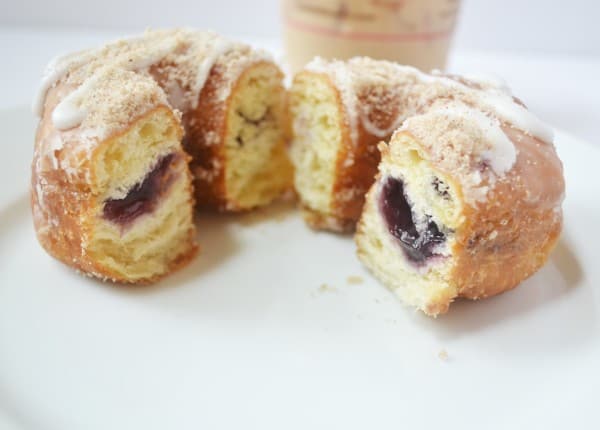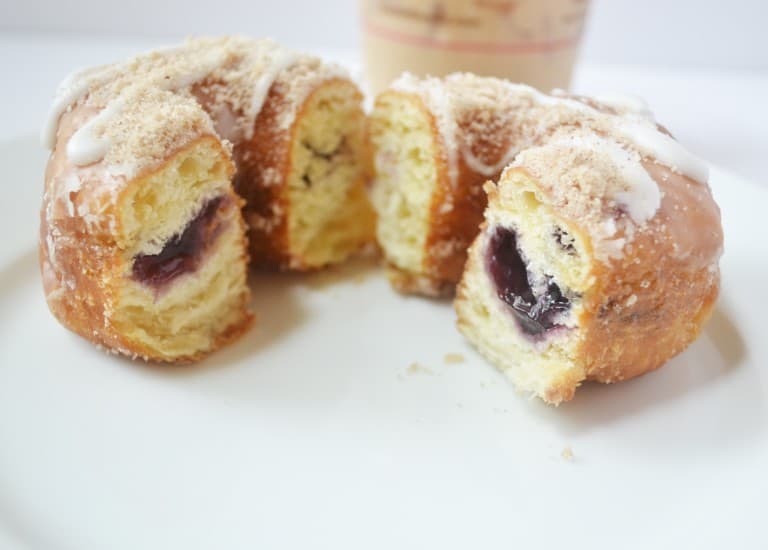 I posted about Dunkin' Donuts a few months ago (and included a free coffee printable), and since, I've been back more than a few times, usually utilizing the handy drive-thru for a morning latte while running errands. Dunkin' Donuts' full menu, including breakfast items, us available all-day, when I need a quick bite to eat along with my caffeine fix.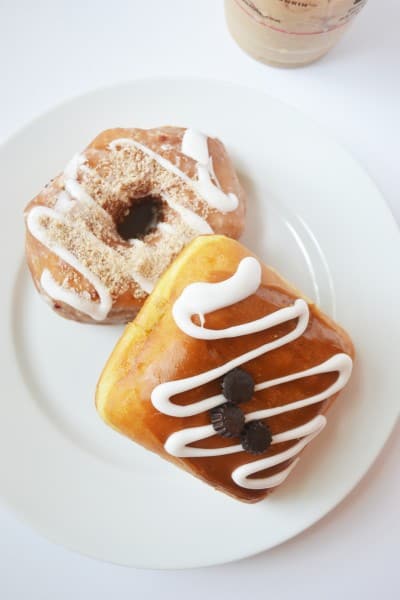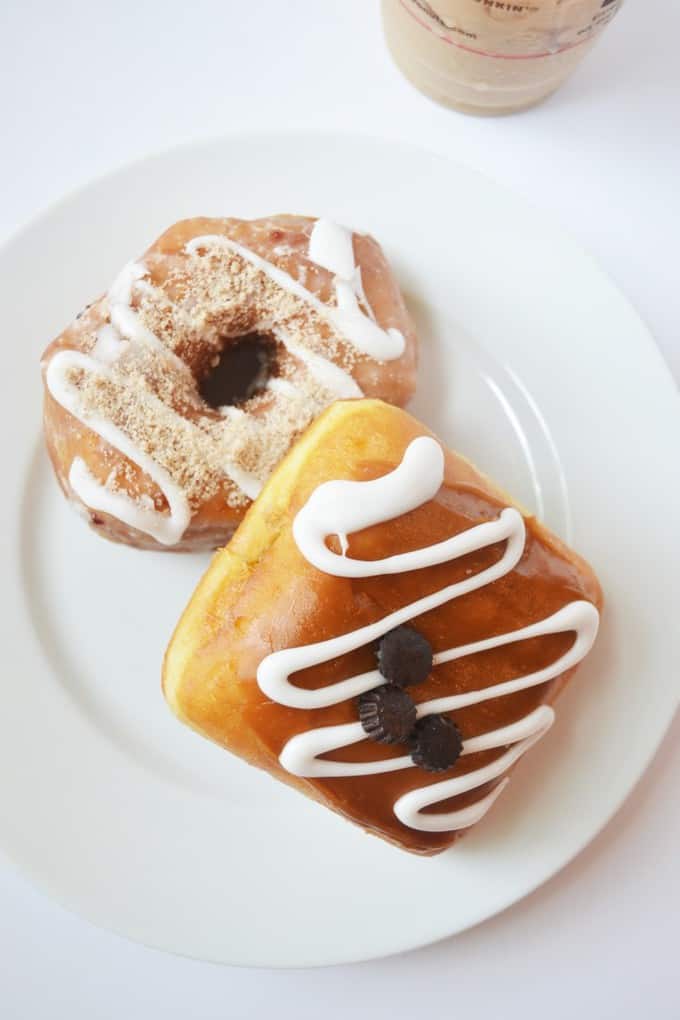 To celebrate these two new donut flavors (because if you can't celebrate donuts, what can you celebrate?), I've created this free printable, in two colors, featuring the phrase: Life is Short, Eat More Donuts!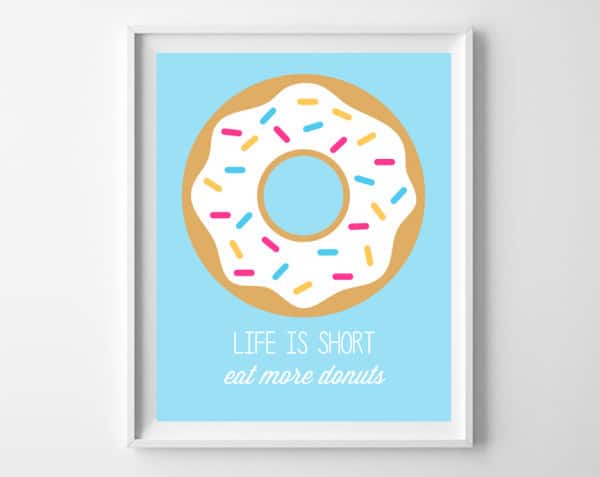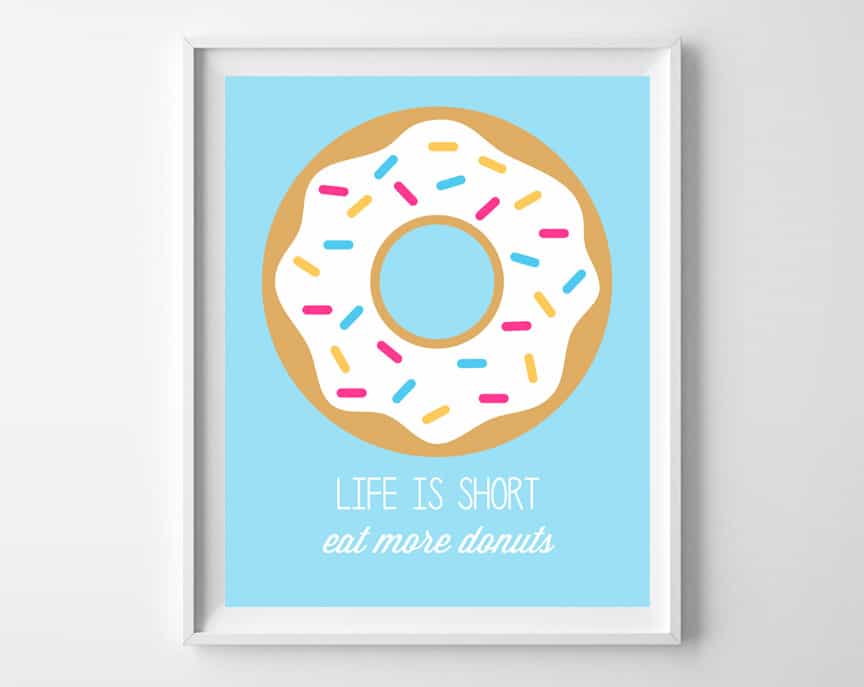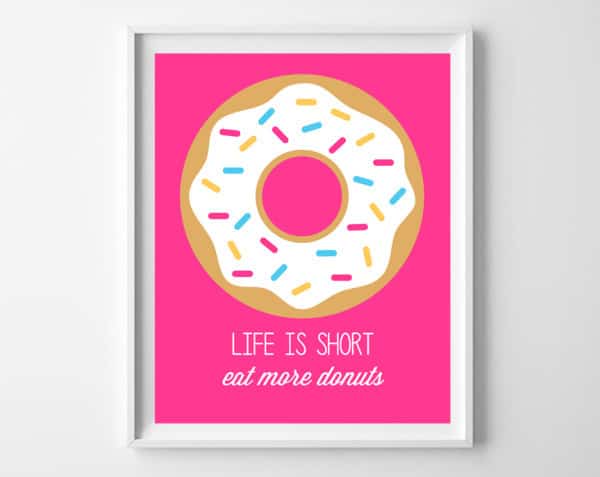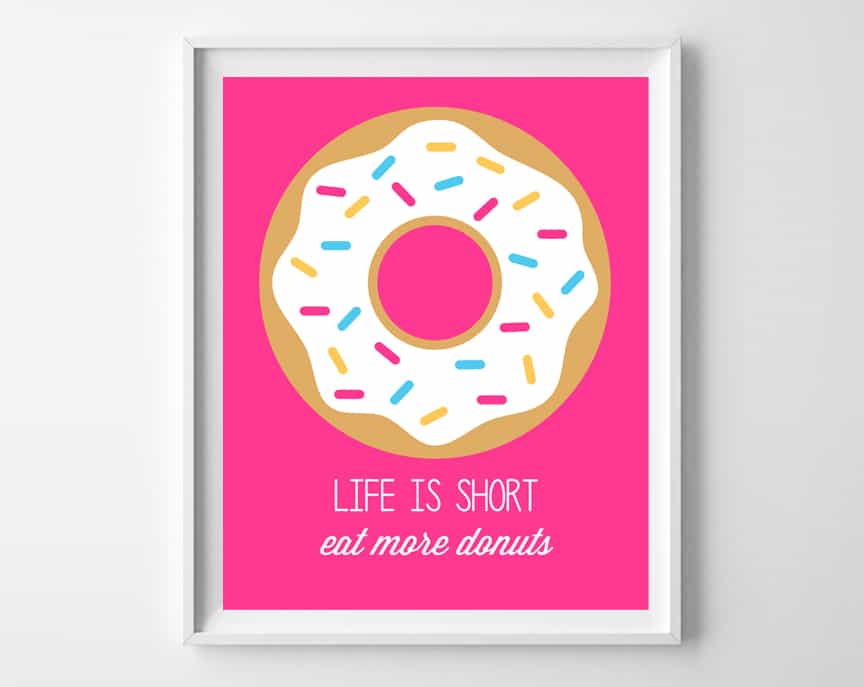 Just click, download and frame for fun kitchen art, or to give as a gift to a fellow donut-lover!
Do you have a Dunkin' Donuts near you? If so, have you tried either of their new May flavors? I'd love to hear your opinion!
I received compensation for this post, but all opinions are, as always my own!