Have a Dollar Store near you? Here are 20 crafting items you'll want to pick up the next time
you're there!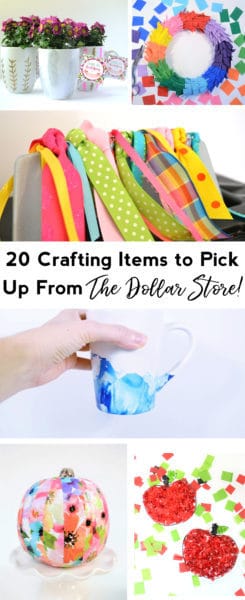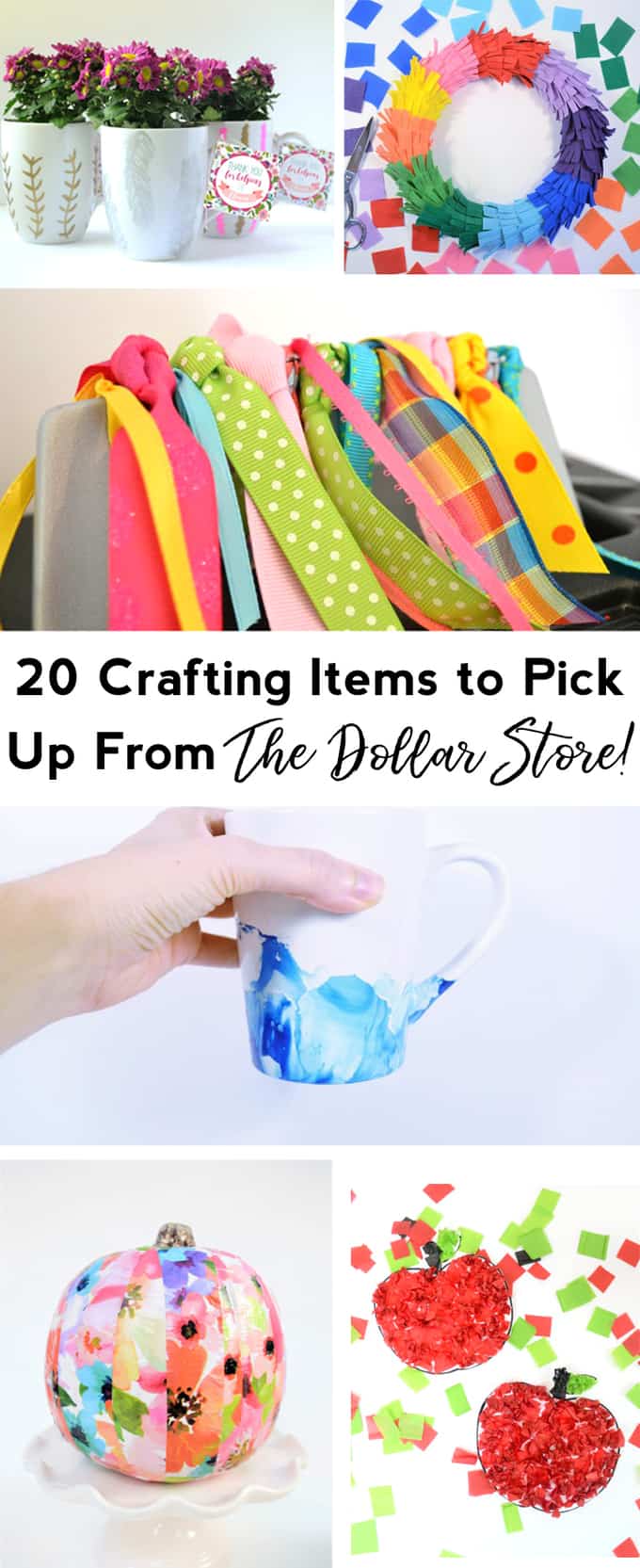 Let's talk for a moment about the Dollar Store. Whether you love them or hate them, there's no better place to purchase inexpensive and versatile crafting items. In today's post, I'm sharing 10 must-have crafting items to pick up next time you're near a Dollar Store.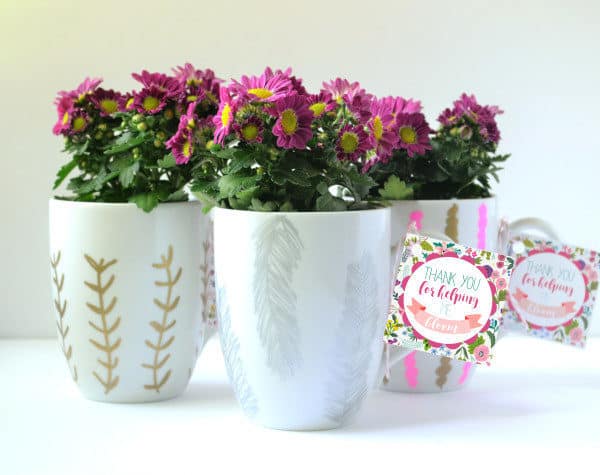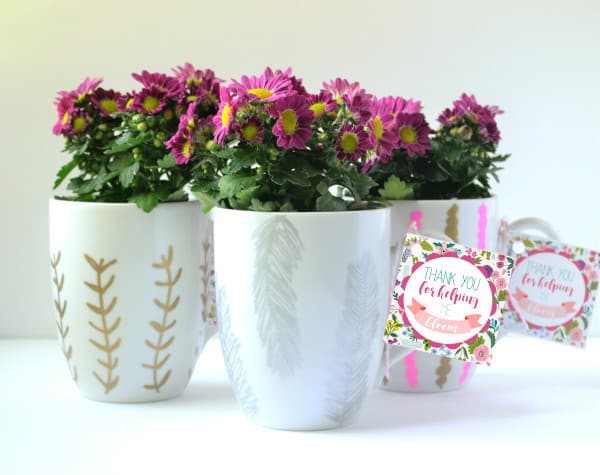 Mugs. Whenever I'm planning a project using coffee mugs, the Dollar Store is my first stop! Their plain white mugs are the perfect blank canvas for Sharpies, paint, even nail polish!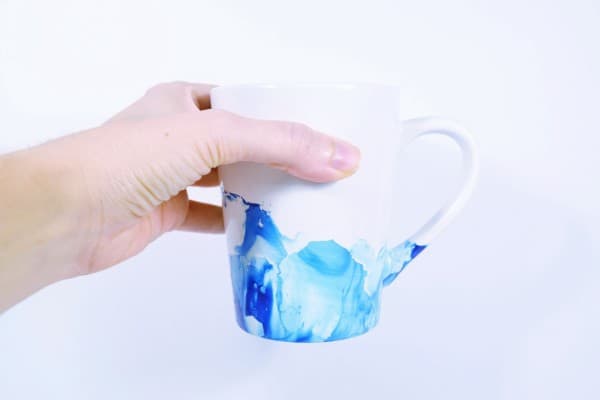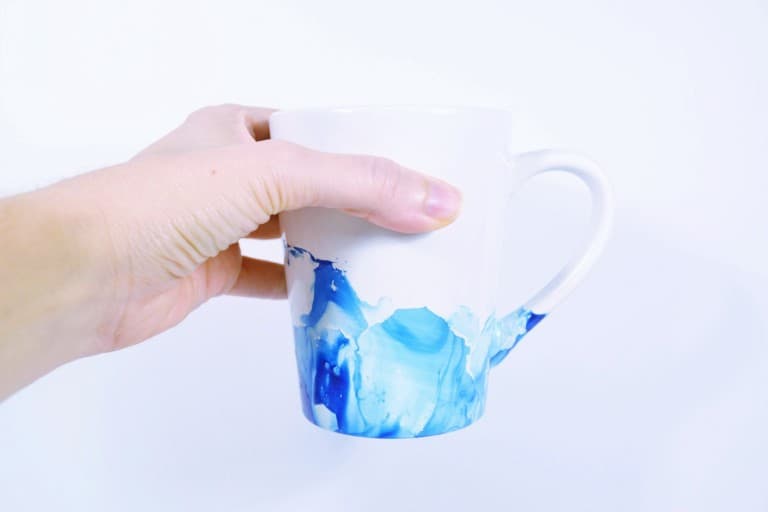 Nail Polish. Speaking of nail polish, the Dollar Store is a great place to pick up a variety of nail polishes for all your crafting needs, like these Marbled Mugs! Here are 10 more nail polish crafts for your crafting consideration.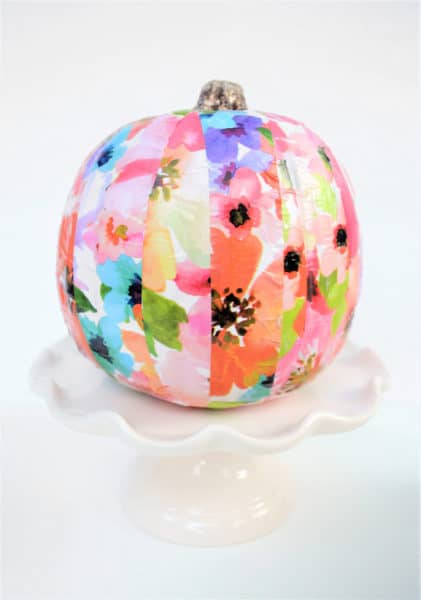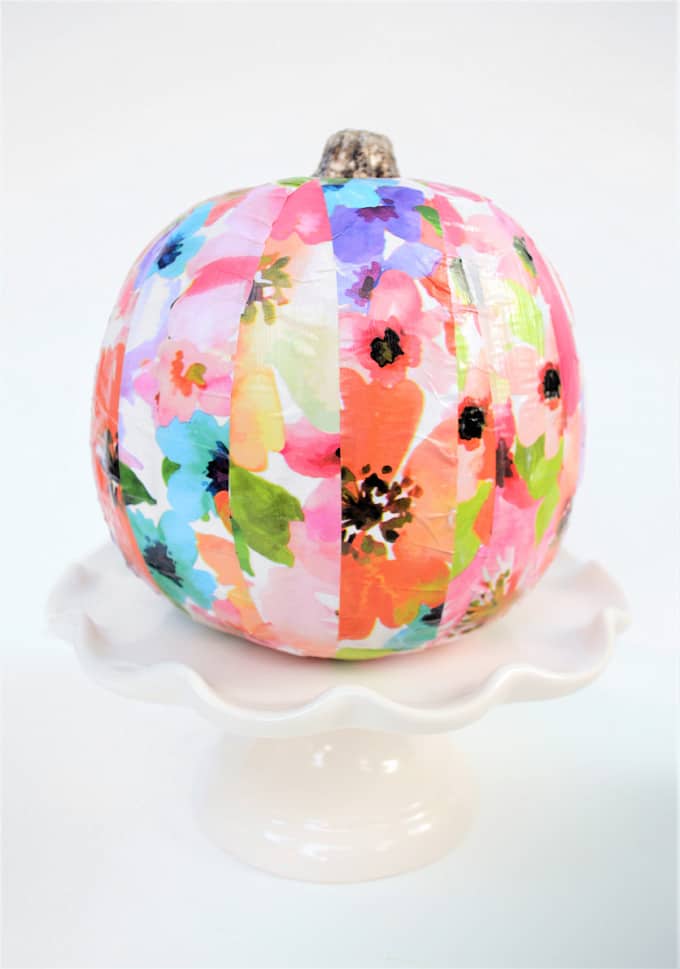 Pumpkins and Other Seasonal Props. The Dollar Store is a great place to pick up seasonal decor. They may not be the pretties props ever, but if you have a craft in mind, like this easy pumpkin decorating idea, you'll be covering it up anyway!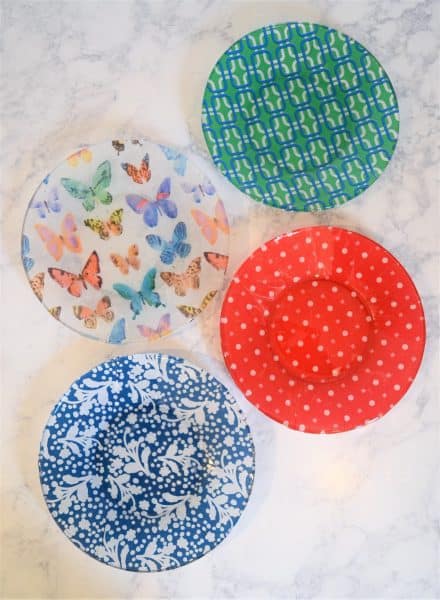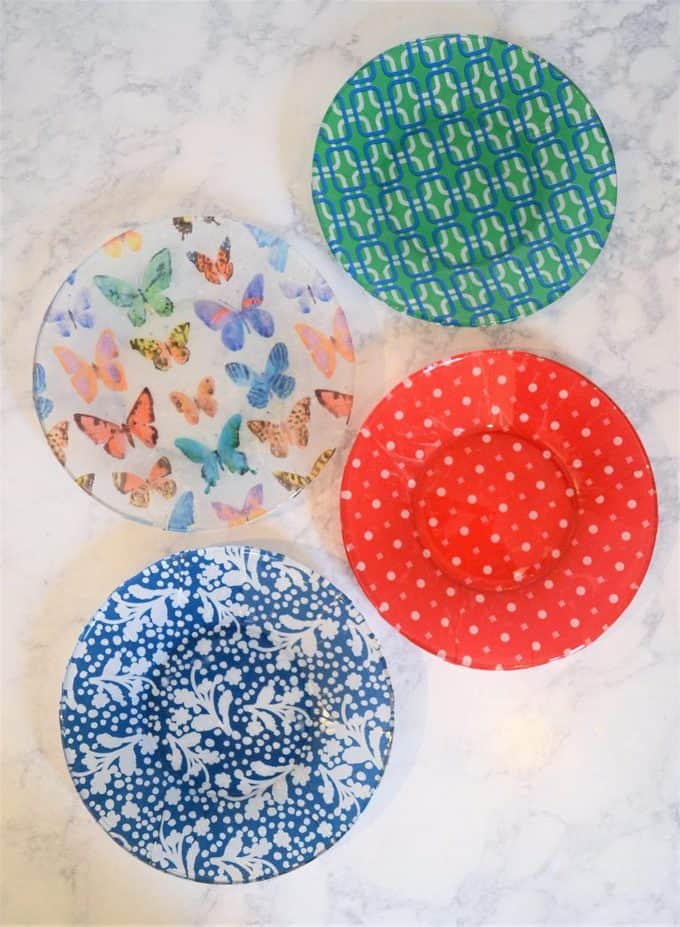 Plain Plates. Plain glass and ceramic plates are always a good Dollar Store find. I used a set to make these mod podged tissue paper plates, but there are numerous ways to decorate them, including decoupaging with fabric or glitter, or using paints or oil-based markers!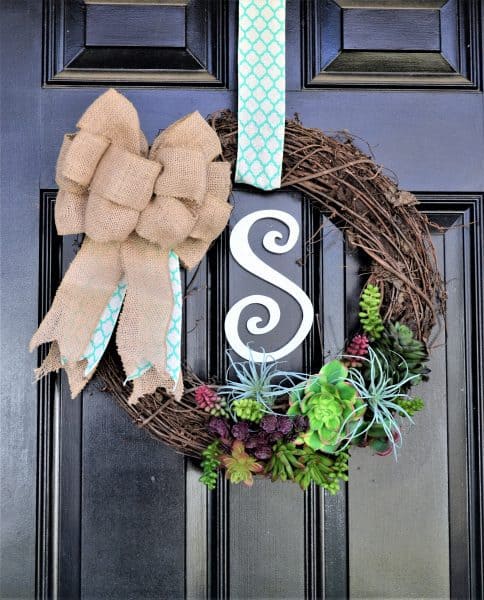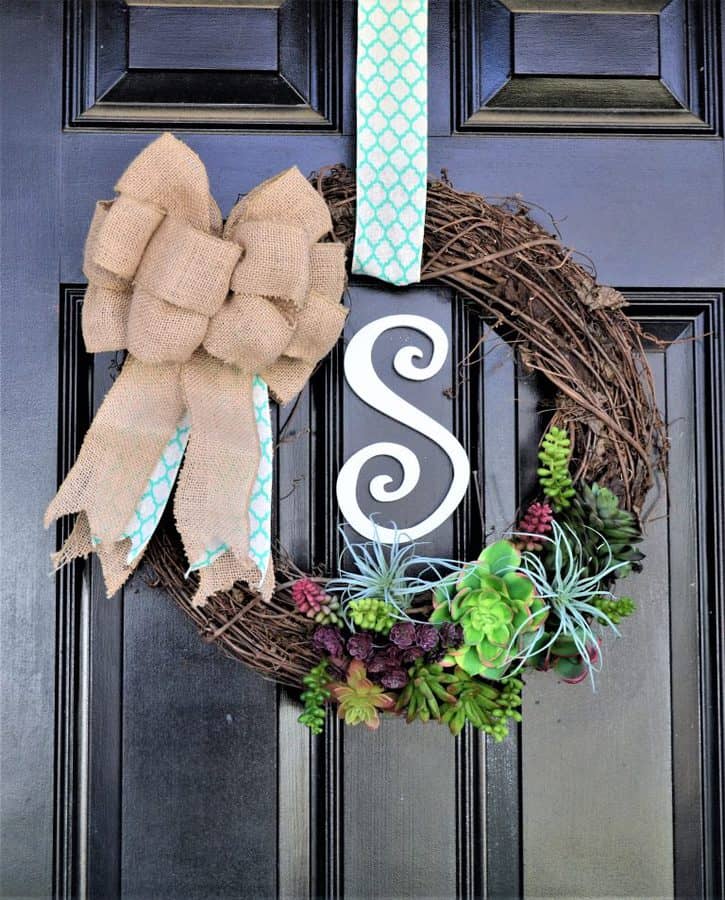 Faux Succulents and Other Blooms. Sometimes, Dollar Stores will even have faux succulents and such for decorating and succulent wreath making. Faux succulents can be pricey, so grab a bunch if you see them for a dollar! They also have fake flowers, too!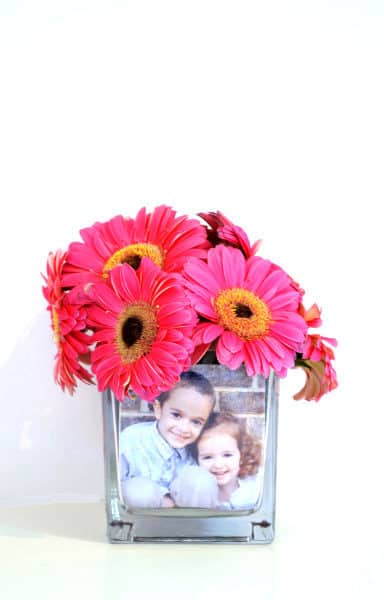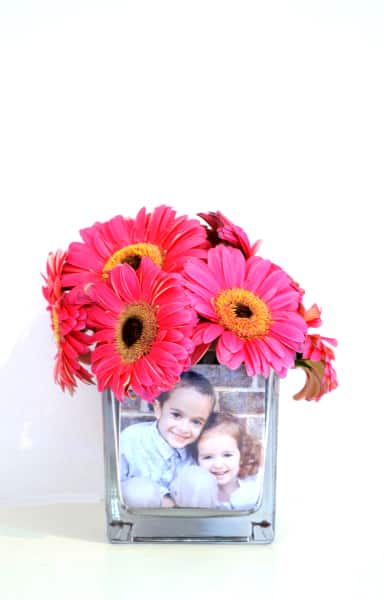 Vases and Other Glassware. Whether you want to make a DIY photo vase, dessert pedestals (glass candlesticks are great for these), or decorate votive holders, Dollar Stores are a great place to get plain, glass items.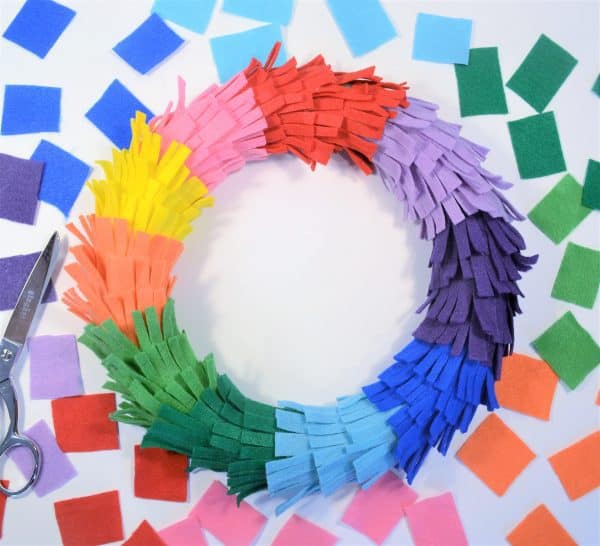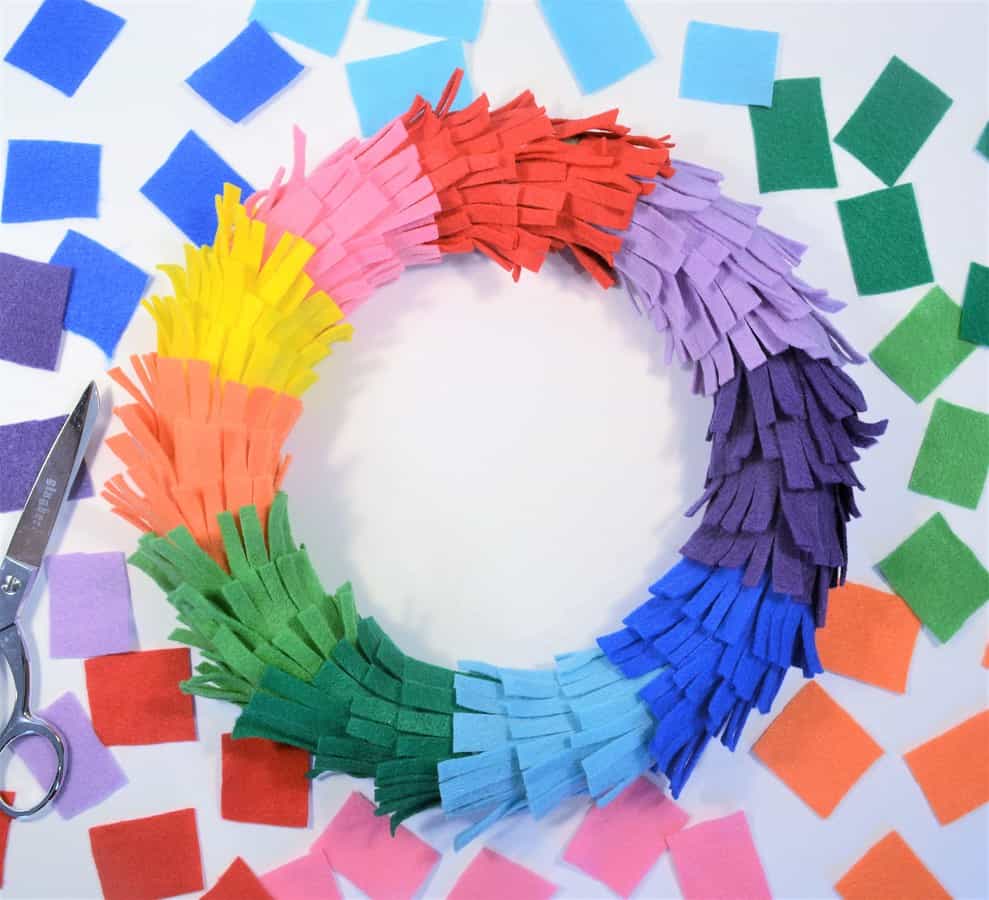 Wreath forms. Did you know you can pick up foam wreath forms from the Dollar Store? It's true! Stock up when you see them, because it's impossible to beat the price!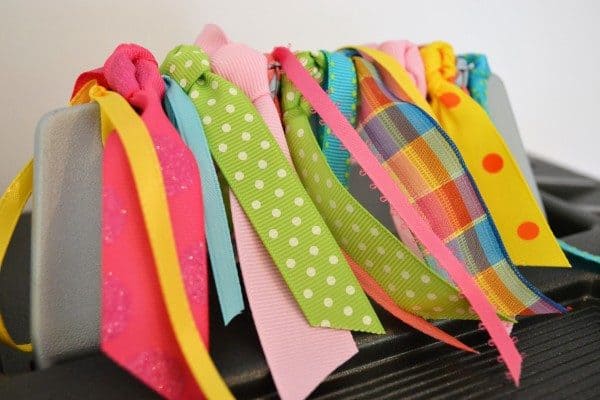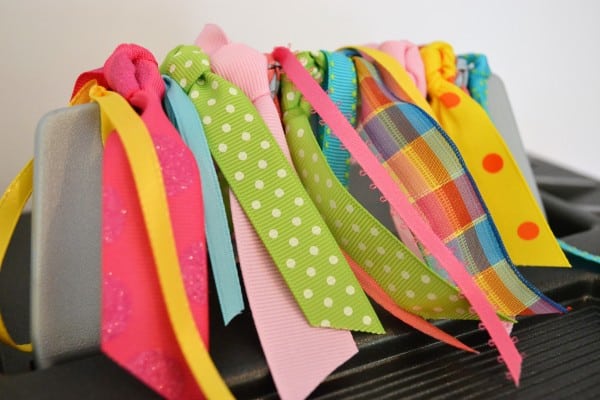 Ribbon. The Dollar Store is a great place to pick up ribbon! I use ribbon often when crafting and decorating, like in this hair accessory organization post!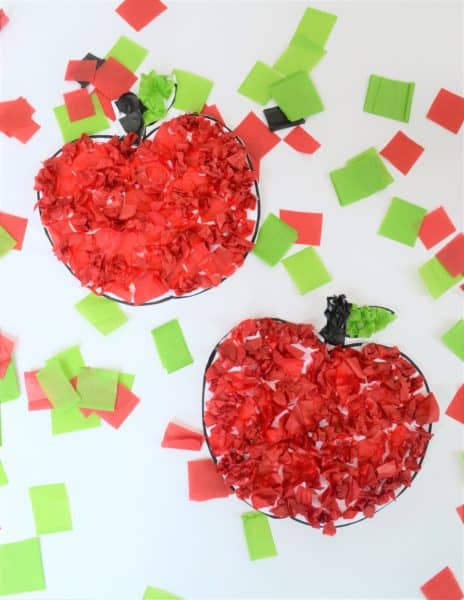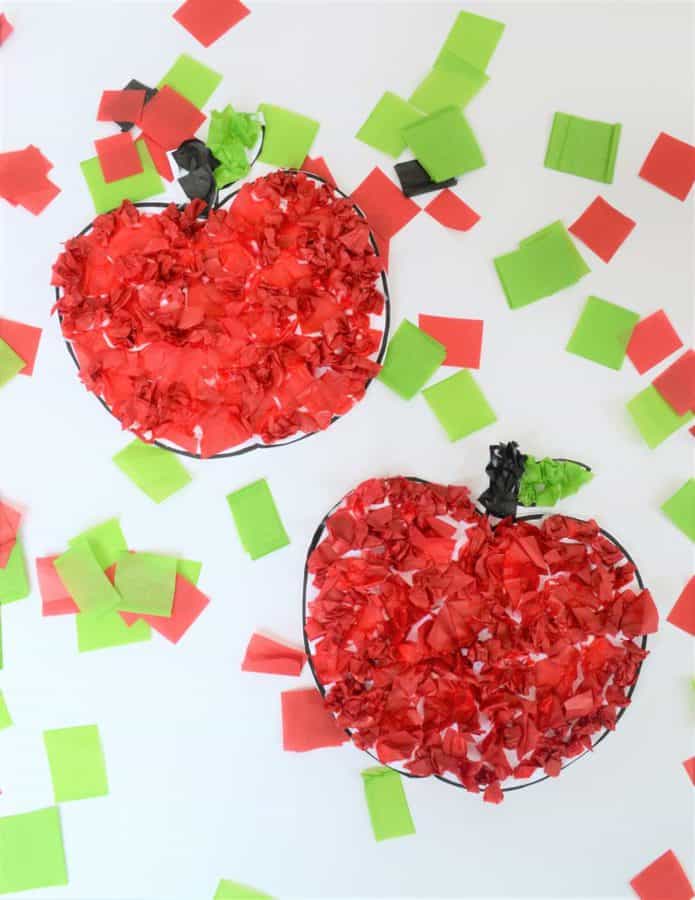 Tissue Paper and Gift Bags. You may already know that Dollar Stores tend to have a good collection of tissue paper and gift bags, but don't forget that you can also use tissue paper for all kinds of crafty applications-like these easy tissue paper apples!
Pom Poms. Pom poms are a crafters BFF. Use them for pom pom wreaths, garlands, keychains, hair accessories and more!
Basket not full yet? Buttons, duct tape, craft foam, floral foam, glitter glue, crepe paper streamers, baskets and storage containers, and clay pots are other great Dollar Store finds to keep in mind!
So what did I leave out? Leave your favorite Dollar Store crafting item in the comments!
Thanks for reading all about my favorite 20 Crafting Items to Pick Up from the Dollar Store! Have a great day!