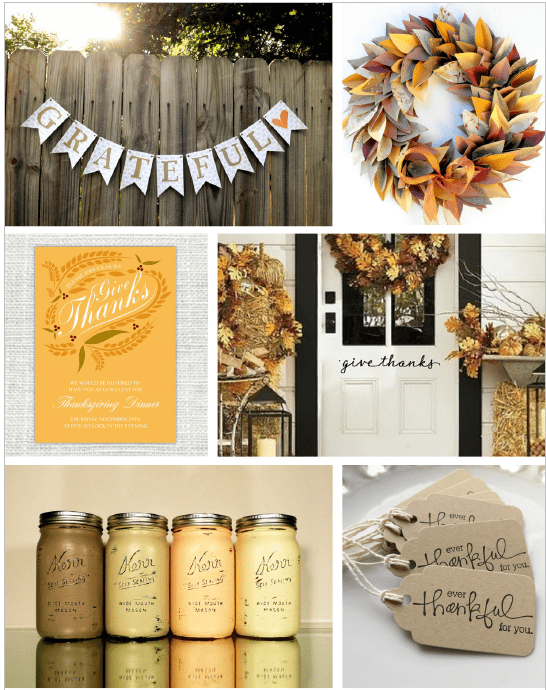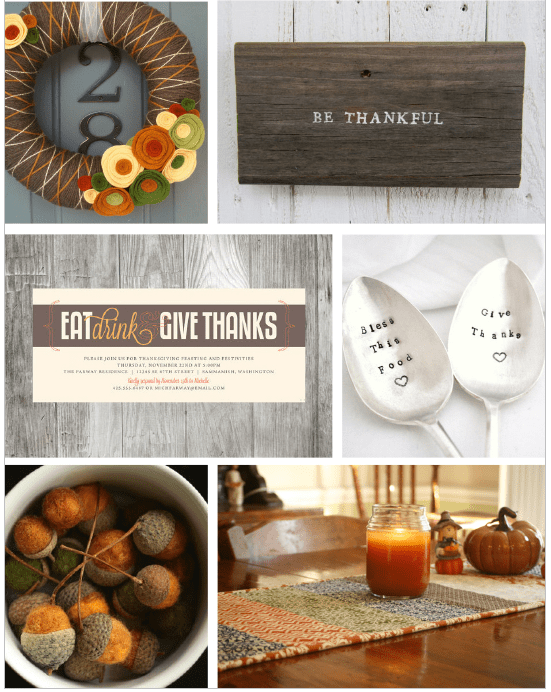 source | source | source | source | source | source | source | source | source | source | source | source
Good morning, Burlap+Blue readers! Carrie here, and today I'm getting real about a little thing I'm calling "DIY-er's Block." I think there comes a time in just about every creative person's life when both time and energy have plum run out and creative juices just aren't what they should be…If my mental capacity for projects is running a little low, which tends to happen around the end-of-the-year holidays, I often turn to Etsy (and no, this post is NOT being paid or perked to chat about Etsy – It's simply my tried and true "go to"). This is my place to uncover the projects I may WISH I had time to tackle when I just…don't.
With Thanksgiving right around the corner, I thought it fitting to round up some of my favorite season-appropriate projects. From table runners and A-D-O-R-A-B-L-E felt acorns, to dinner invitations and wreaths, there is no shortage of Fall festive, pre-made goodies. If you read the beginning of this post and thought to yourself "Not me! My creativity blossoms around Thanksgiving and Christmas!" then feel free to take these products and make them your own – Let them be your motivation this season as you do what you do best: create, create, create.
Wishing you a happy (and creative) beginning to your holiday season!
Carrie Waller is a freelance writer and designer living in Lynchburg, Virginia. Her DIY blogging features for Burlap+Blue are available the second and fourth Thursdays of each month. For a real-time rehash of her home renovation projects and other DIY how-to's, visit her blog at DreamGreenDIY.com.