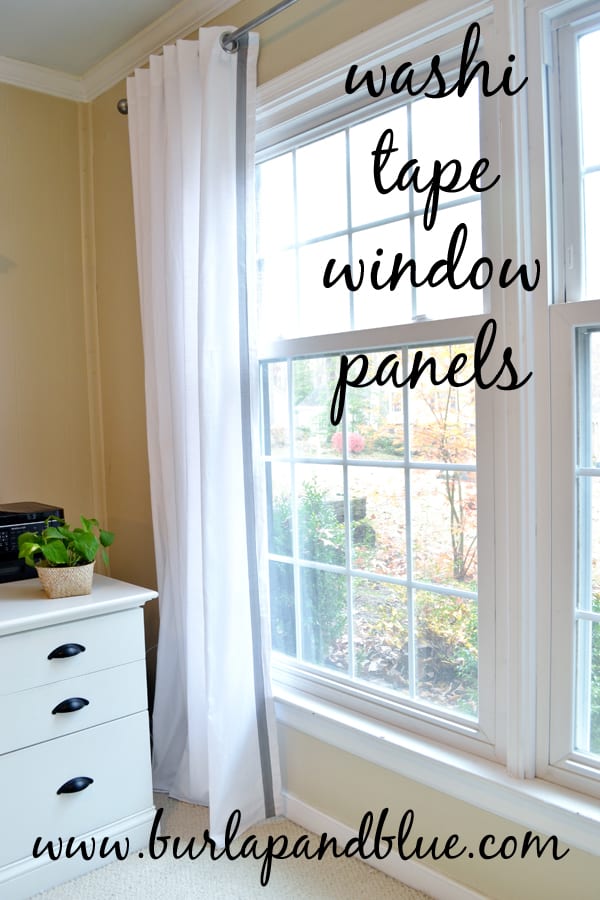 It all started innocently enough. I was looking to replace my family room window panels (unserged, so they were starting to fall apart after one too many times in the washer/dryer), and found a set I liked by Threshold for Target…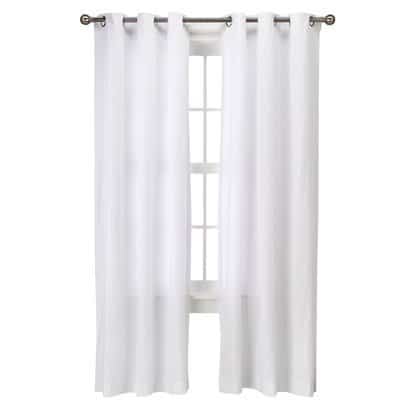 Now, you know as well as I do that I can't leave good enough alone. After hemming them so that they'd puddle prettily on the floor, I decided they needed to be gussied up a bit. Enter….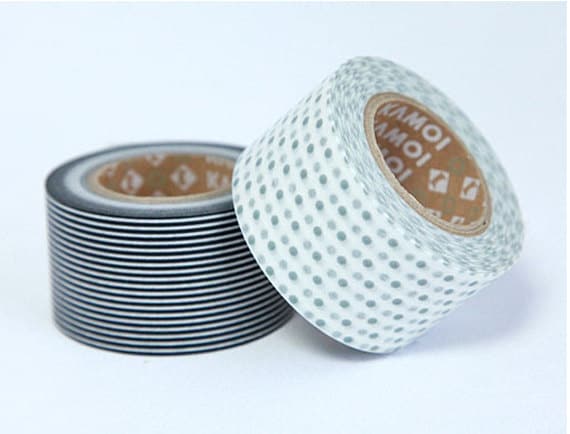 ….this wide washi tape from this Etsy shop.
A strip down each panel was all that was needed to add a bit of personality.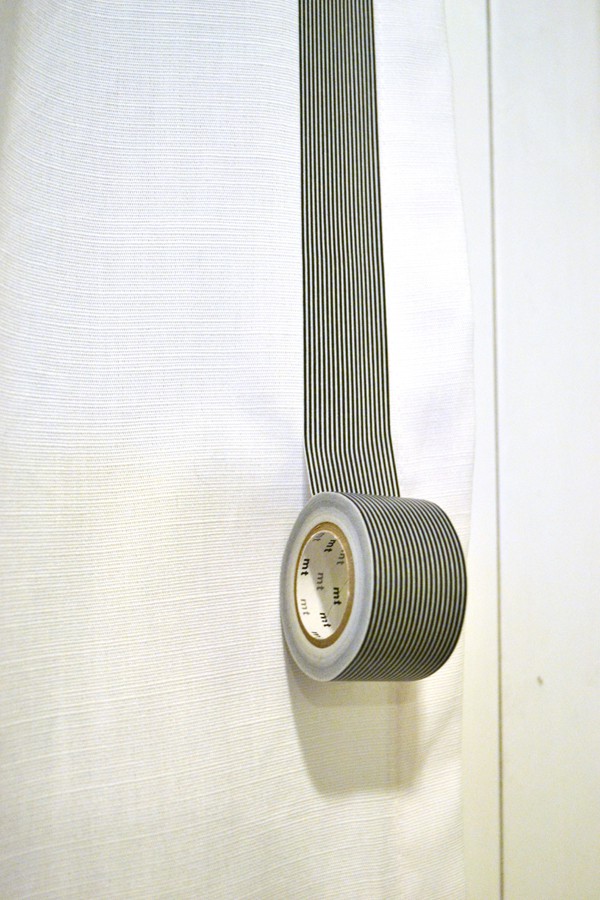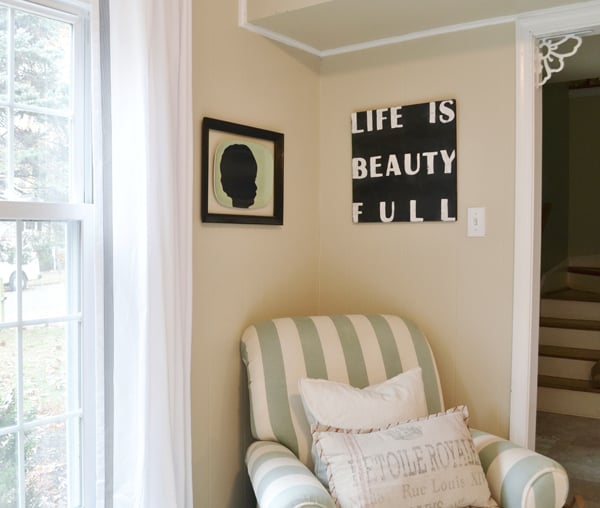 The change is noticeable, but definitely subtle. I'll have to remove the tape before washing, but can easily change it up to suit my ever-evolving taste.
What do you think?! How do you like to gussy up plain window treatments? Fabric? Ribbon? Something else altogether?