I don't know about you, but when I have some time to myself and an urge to create, I head to Pinterest to get inspired. Today, I'm sharing some of my very favorite crafts and DIY projects! There's something here for everyone….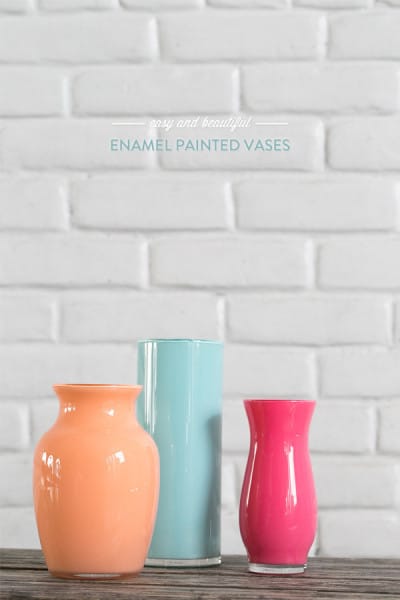 Love the cool colors of these DIY enamel vases. Glassware like this is easily found at any thriftstore or Goodwill!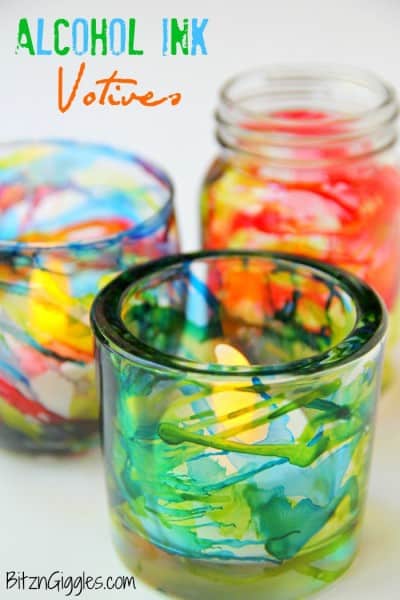 I'm always looking for fun ways to gussy up votive holders….adore this idea for alcohol ink votives from Bitz & Giggles! So cute!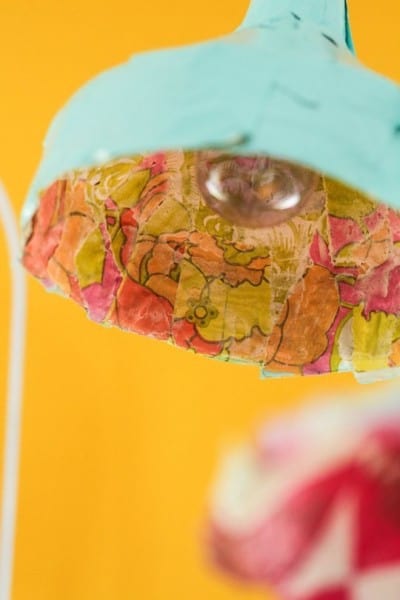 This gathering of modern paper mache crafts is so inspiring! I had no idea there were so many clever and on-trend ways to paper mache!

Firework salt painting is definitely something fun that my kids (and I) would enjoy doing! Such a neat concept!