In honor of Valentine's Day, I'm sharing this love printable with you all!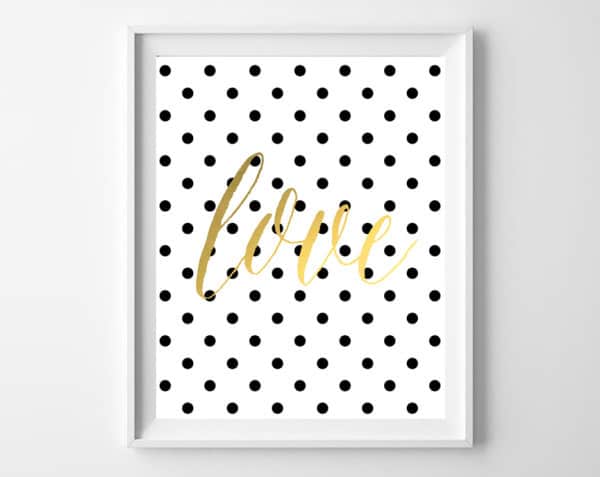 Sometimes, simple is best. Combining black polka dots, gold foil, and a lovely font, I'm so happy to share this free printable with you all. Great for Valentine's Day, but, honestly, just as perfect all year round.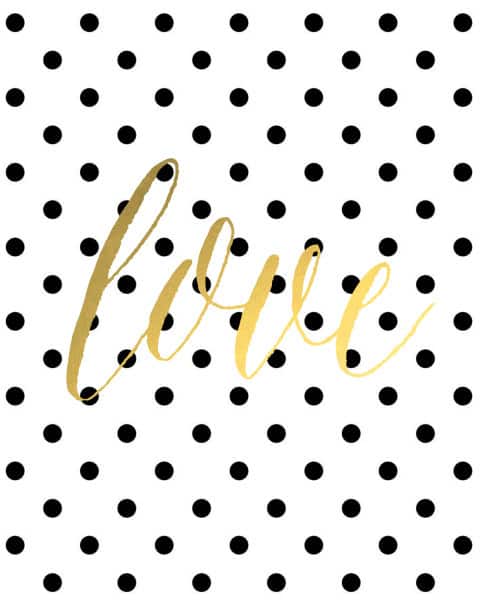 Want more freebies? Check out all my free printables here!