HGTV's Fixer Upper has, for good reason, taken the design-world by storm. Of all the design and home decor shows out there, this has definitely become my new favorite, and I know I'm not the only one crushing on Chip and Joanna's vintage-inspired, found and farmhouse style. I've shared my favorite Fixer Upper vignettes, and today, I'm sharing 21 of my favorite rustic, vintage-inspired, Fixer Upper kitchens, living rooms and dining spaces!
Take a look through these gorgeous spaces; I dare you not to be inspired by their fabulous, and attainable, style! And once you're hooked, check out my post on how to get the Fixer Upper style for your own home!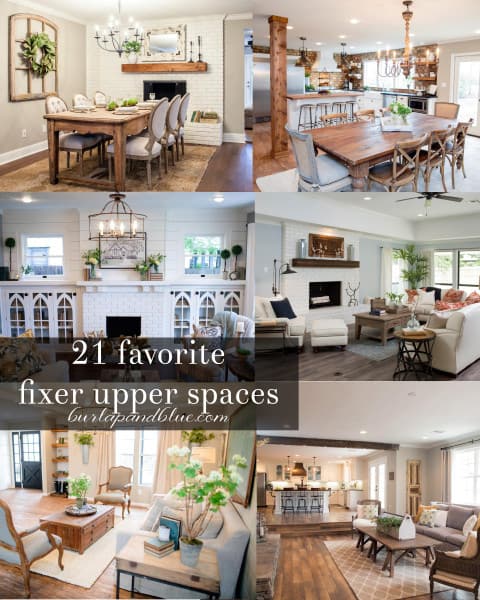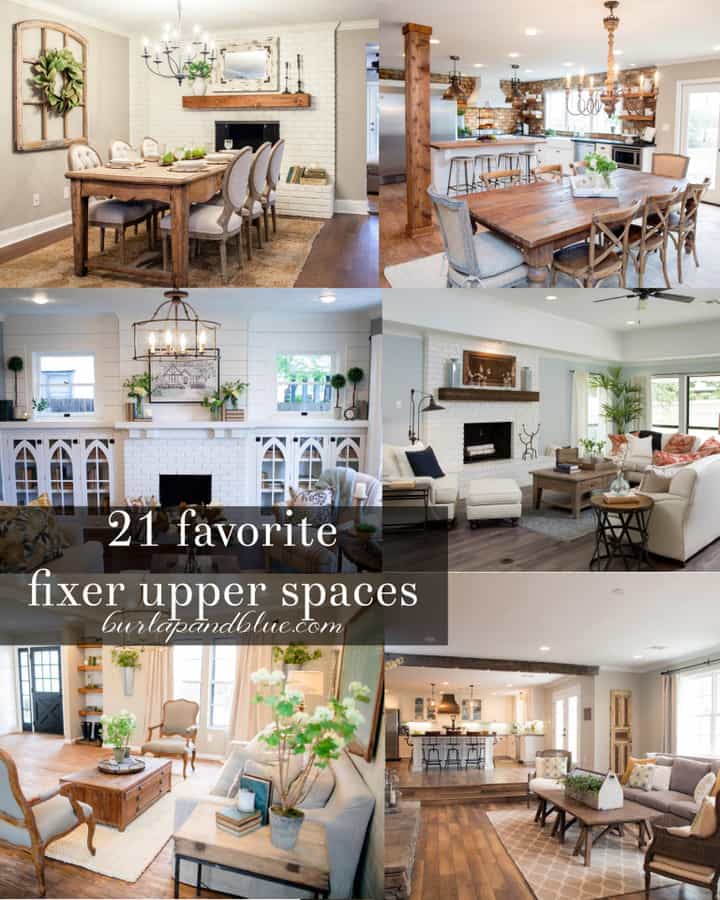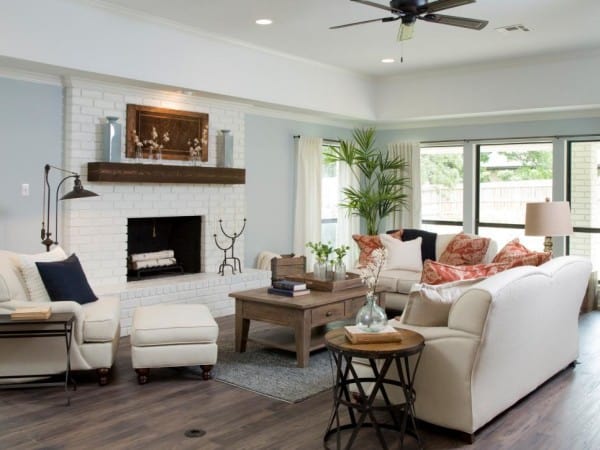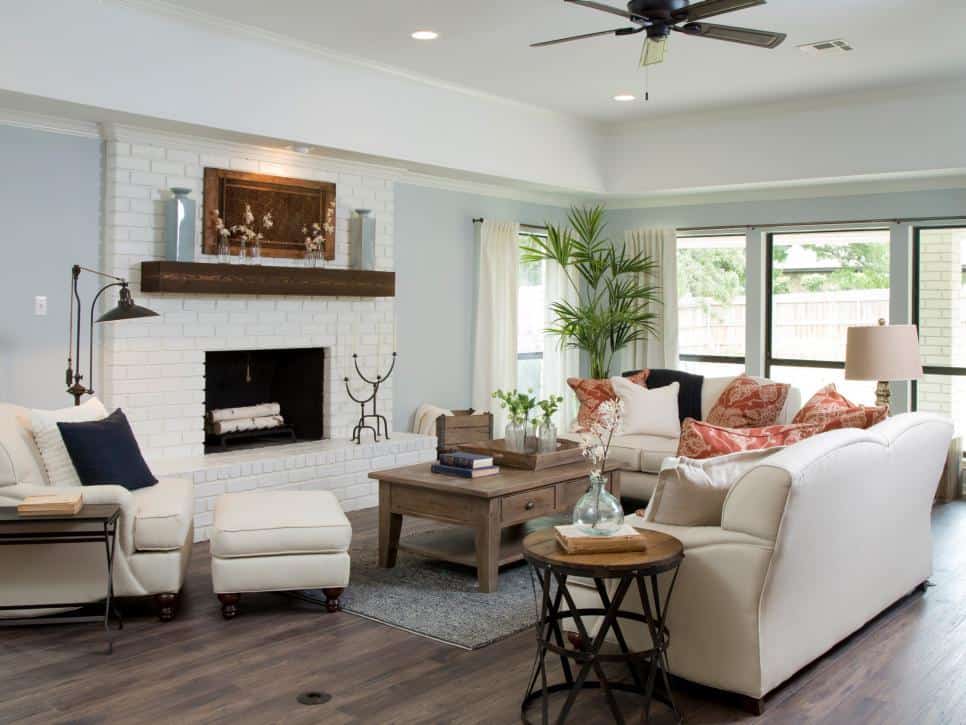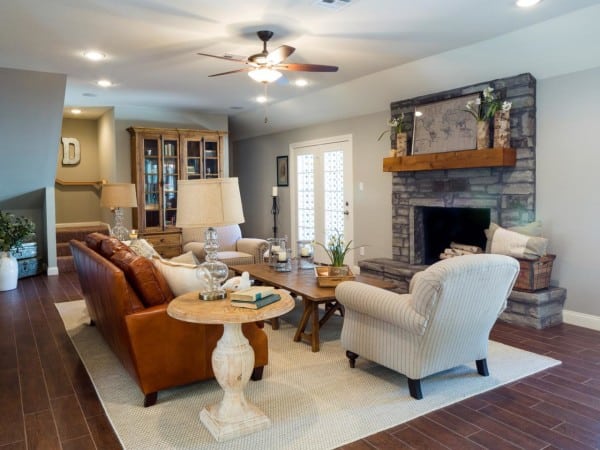 Both the stone fireplace and wood mantle are gorgeous!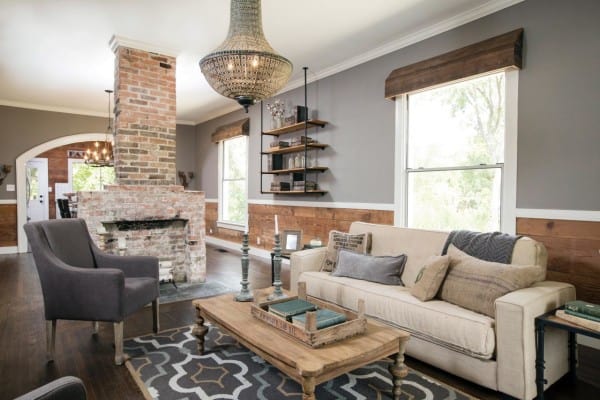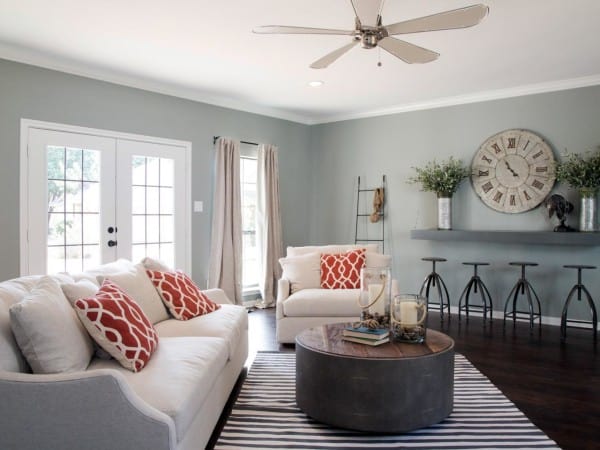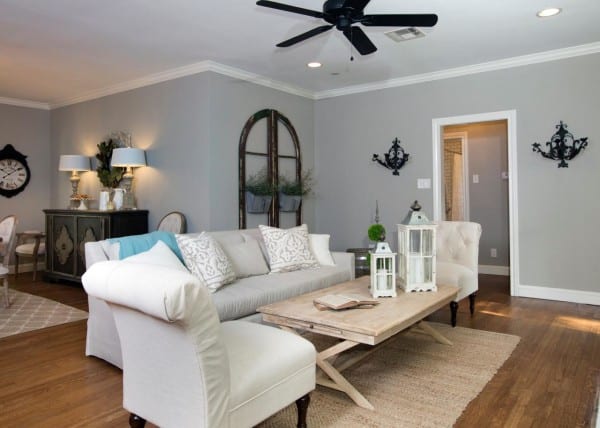 I love how Chip and Joanna combine wood and white so effortlessly!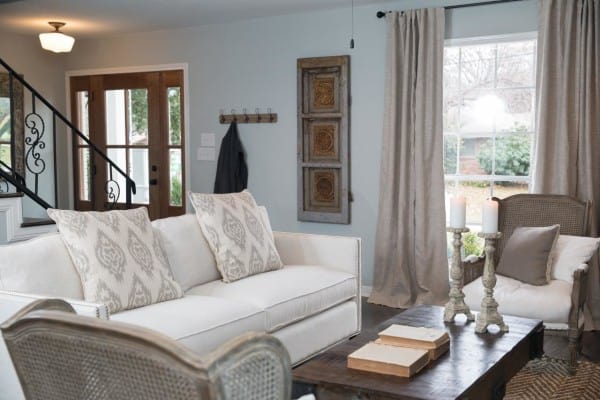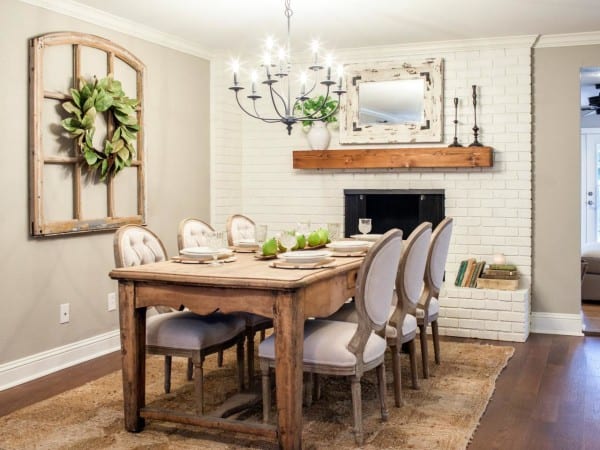 I LOVE this vintage window pane with a magnolia wreath hanging over it…I recently did something similar in my own home! I upcycled some window panes and added a gorgeous boxwood wreath and it's added such great texture to my living room.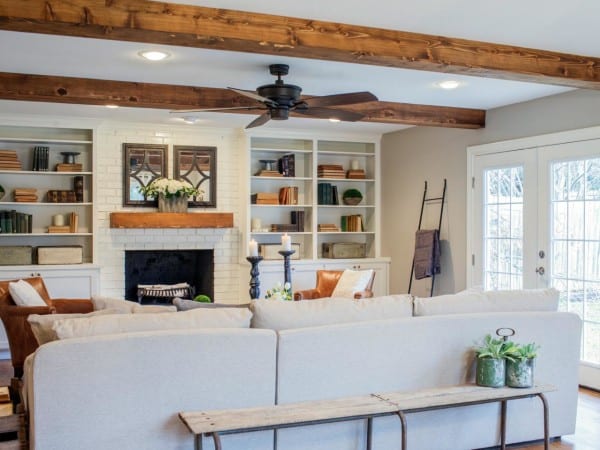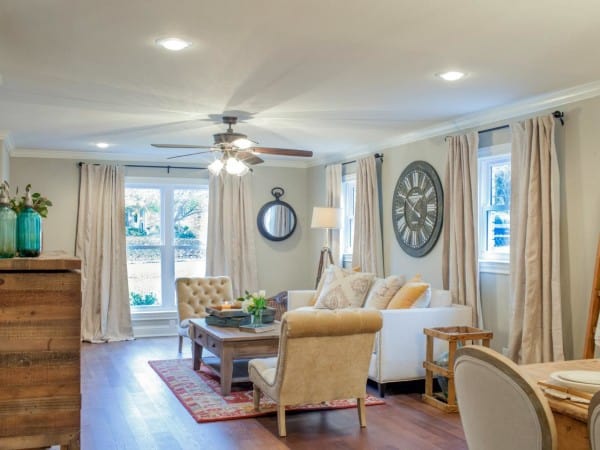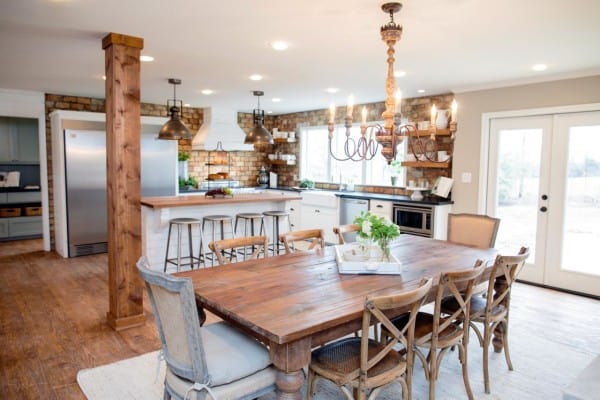 All of that gorgeous reclaimed wood!! I'm in love!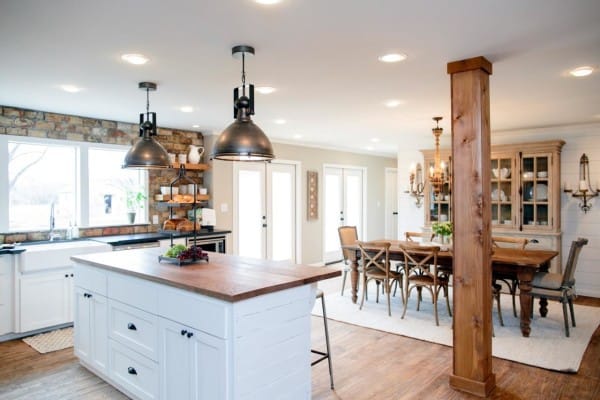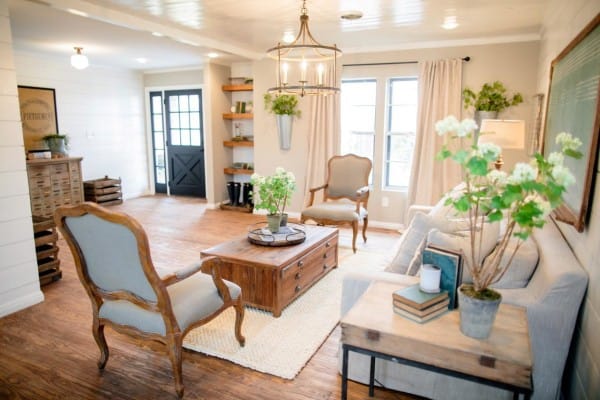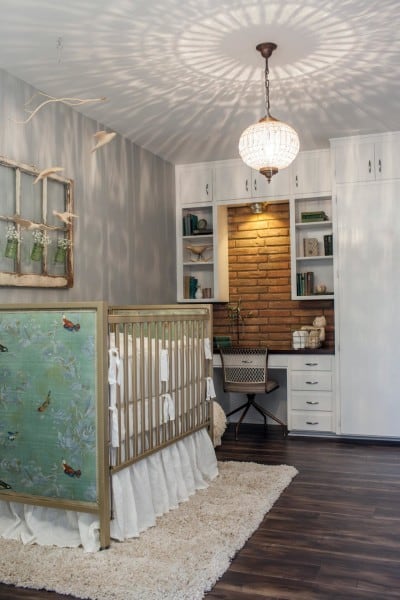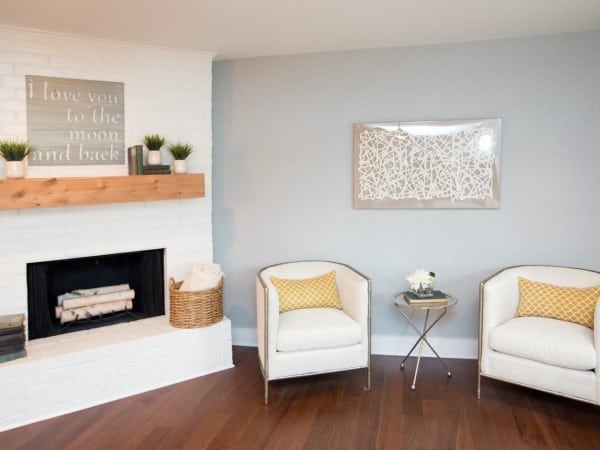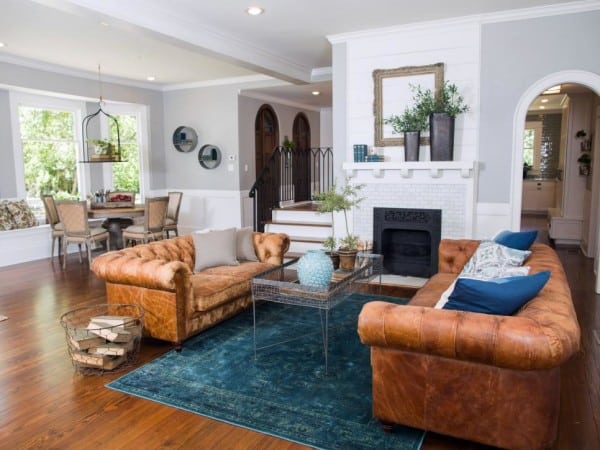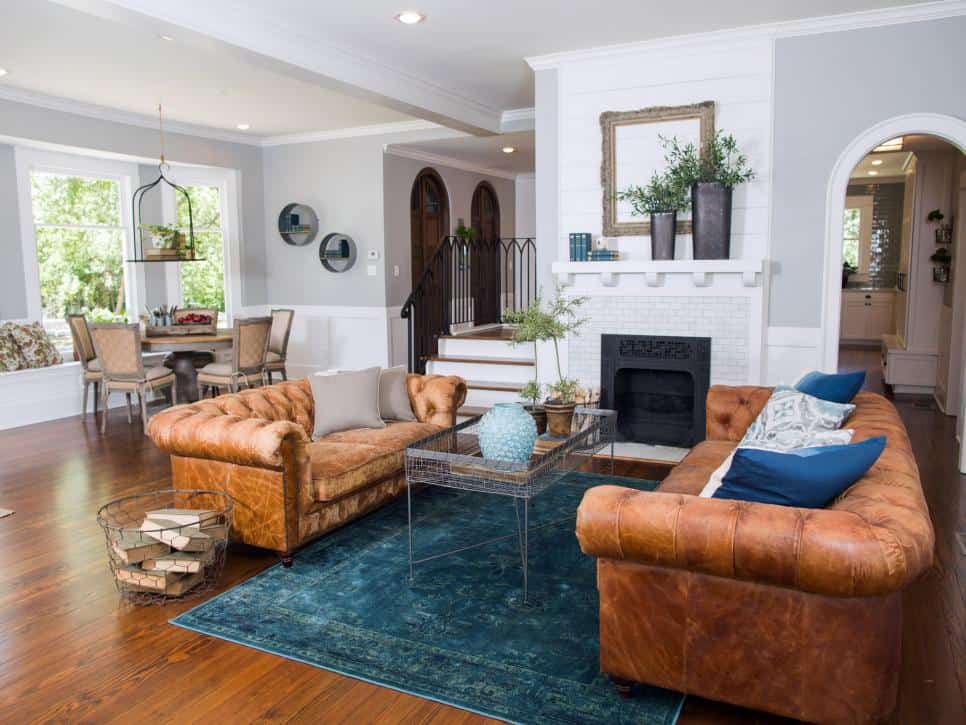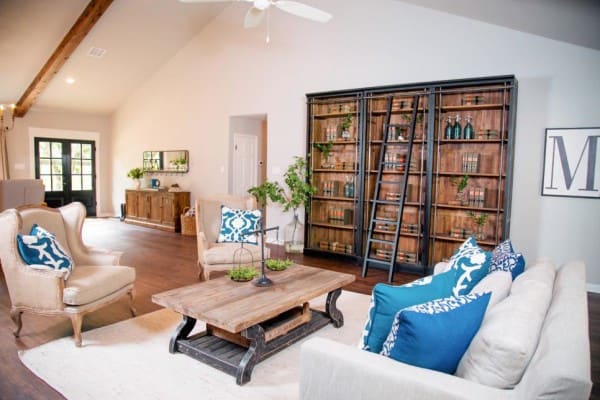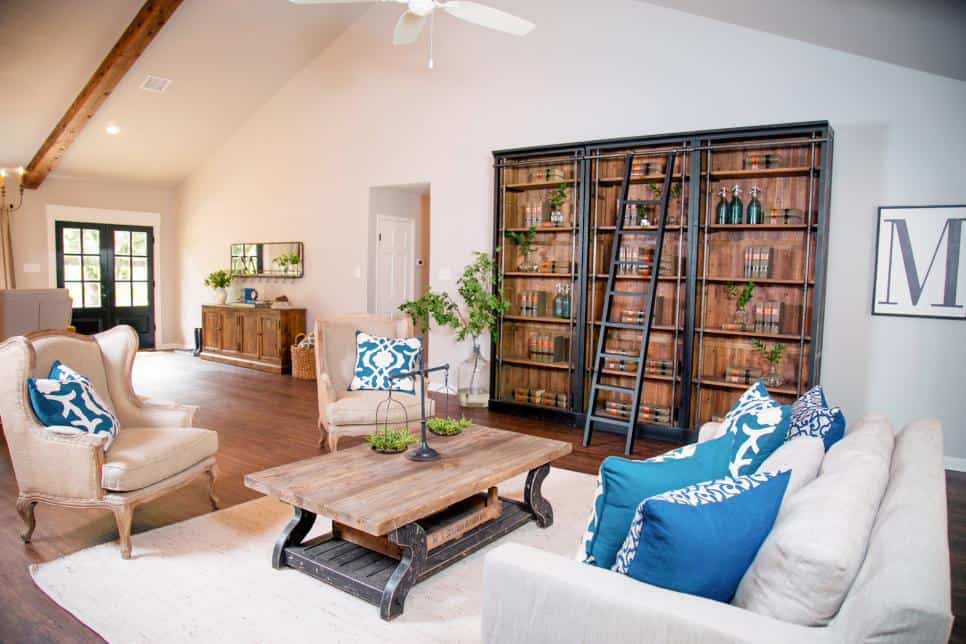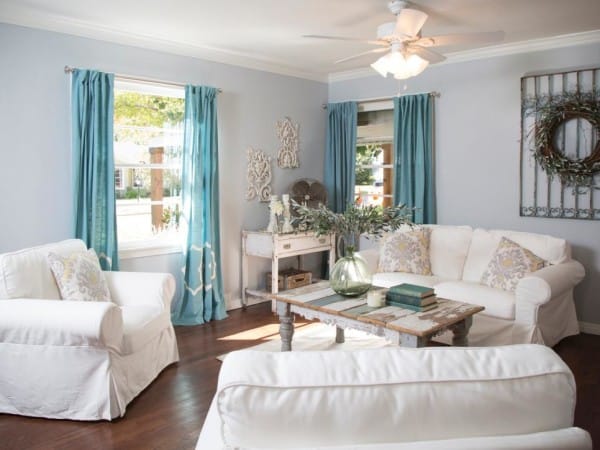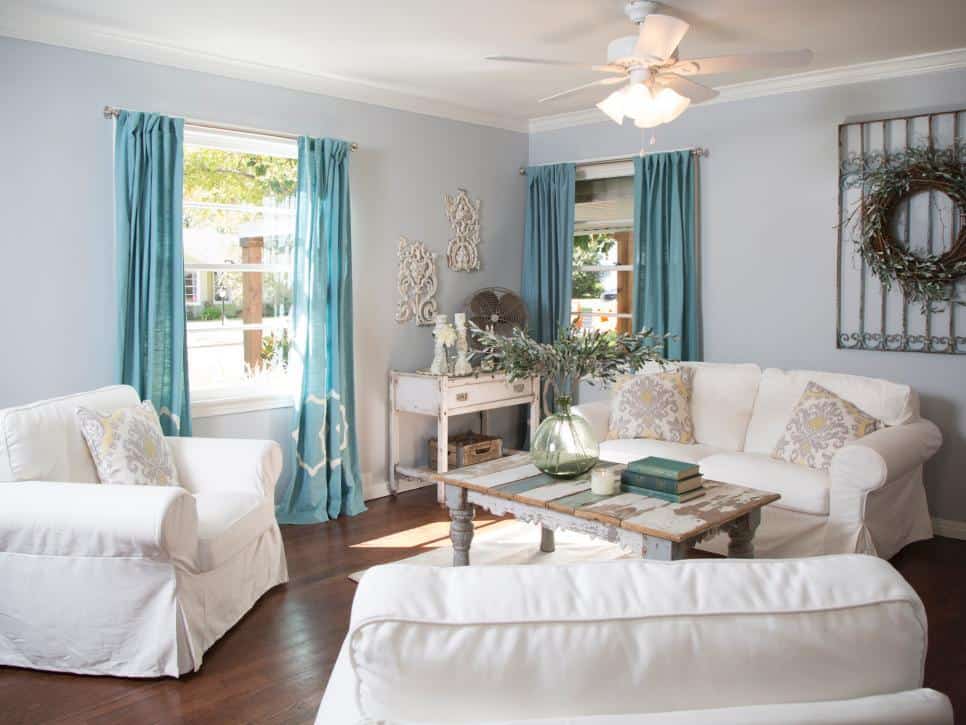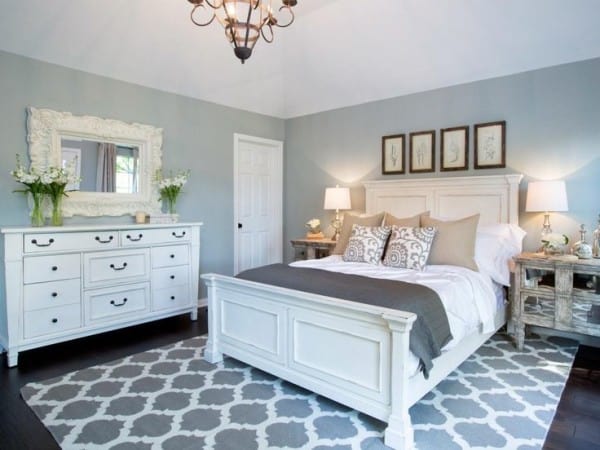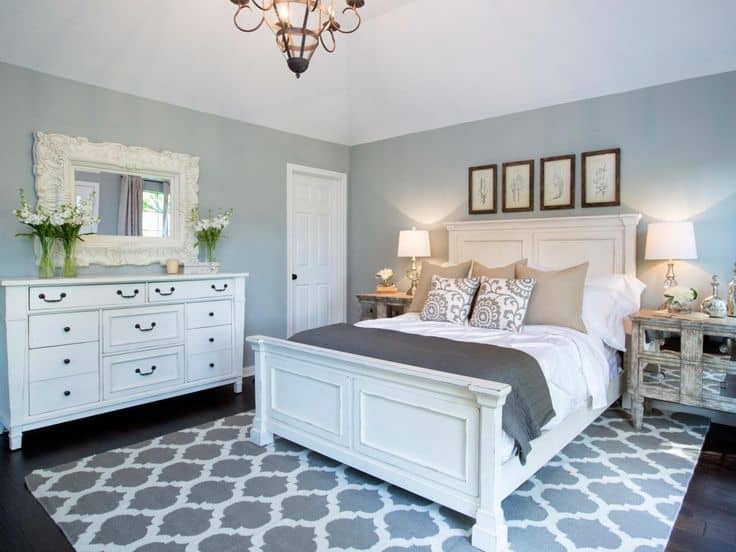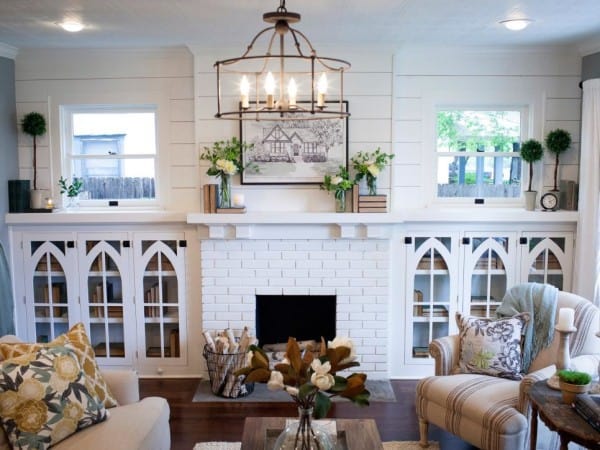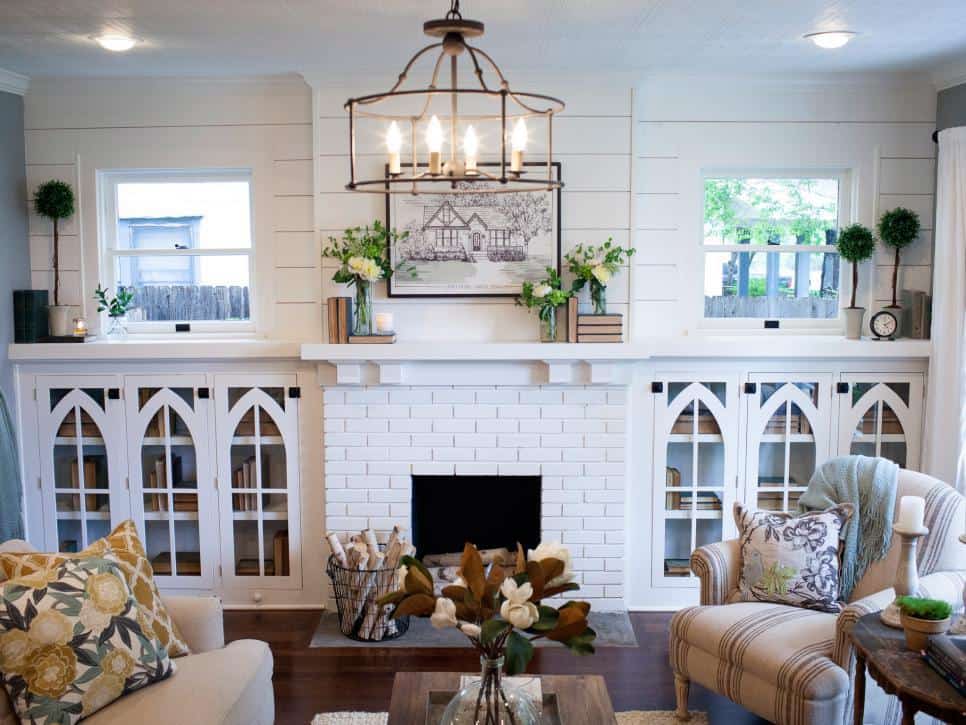 So, tell me! What are your favorite Fixer Upper spaces? I am really drawn to any rustic, vintage-inspired space with lots of bright light, natural wood and white! There are so many great ideas and spaces to choose from, thanks for letting me share some of my favorite Fixer Upper kitchens and living spaces with you today!
Don't forget to check out this post on how to get the Fixer Upper for your own home, lots of goods in all price points, and my post sharing over 35+ Fixer Upper-inspired printable favorites!