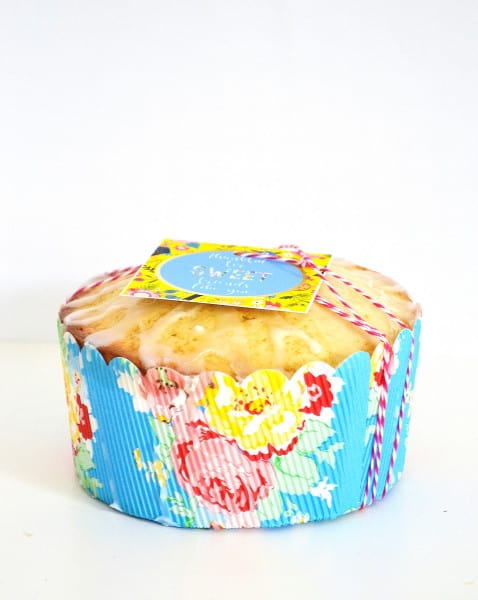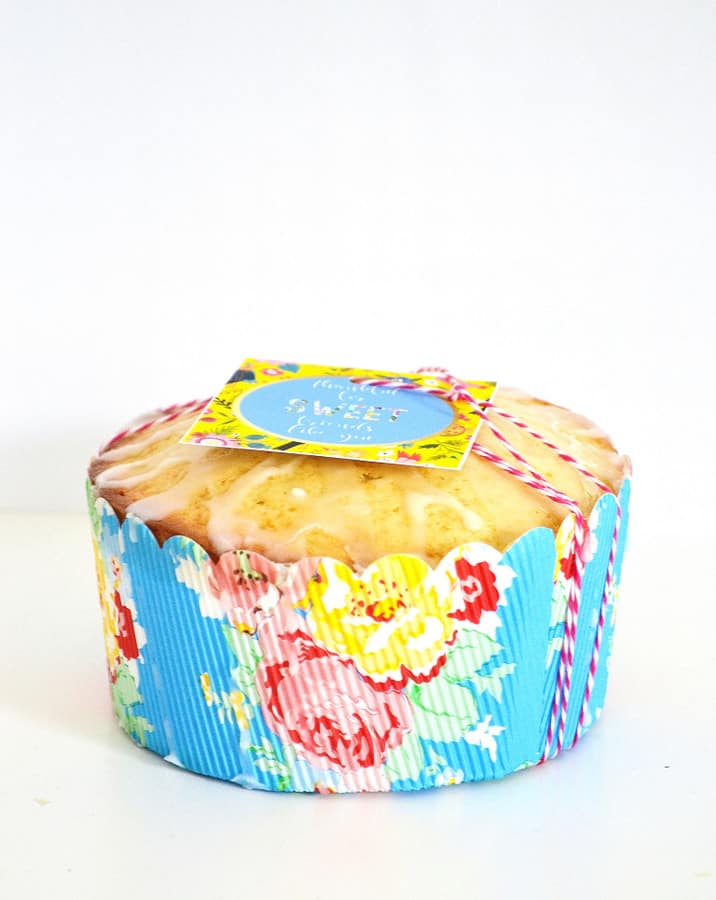 We love this lemon cake in our house. It's light, it's flavorful, and, I'll admit, we sometimes even make muffins out of the recipe and call it breakfast. It reminds me of Starbuck's lemon loaf, which we get almost every time we go to there (which isn't exactly rarely).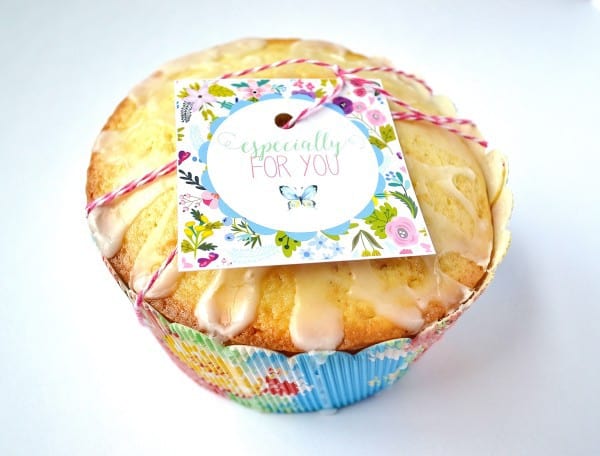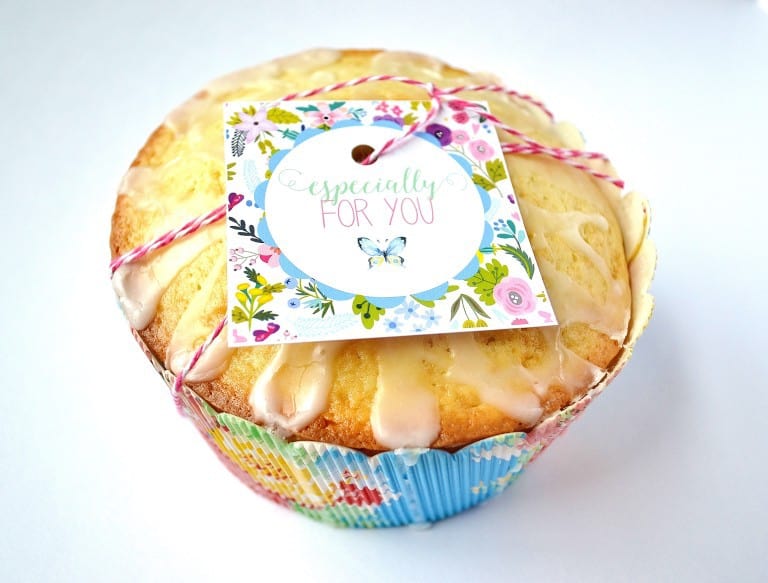 Today, though, I'm going to share how to make your own lemony goodness with this lemon cake recipe! I'll also share these beautiful, spring-themed gift tags that you can use to gussy up your own gift giving this season!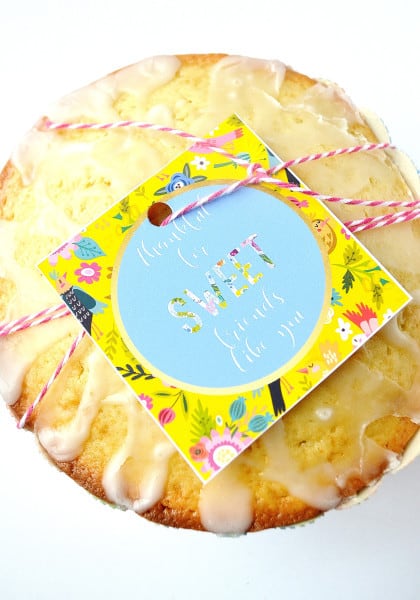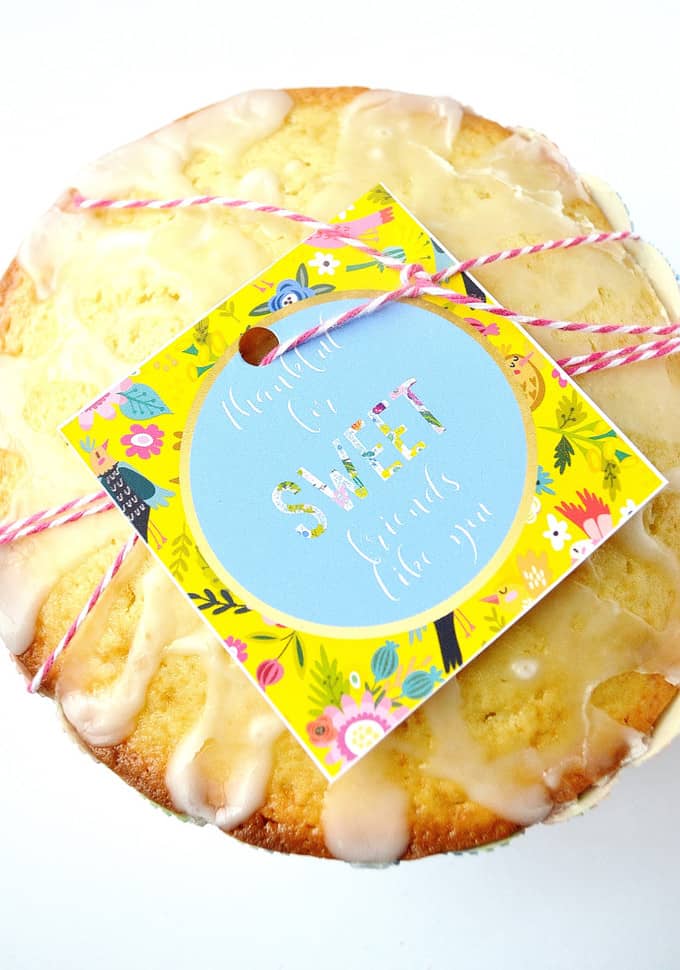 First, though, the recipe. Here's what you need…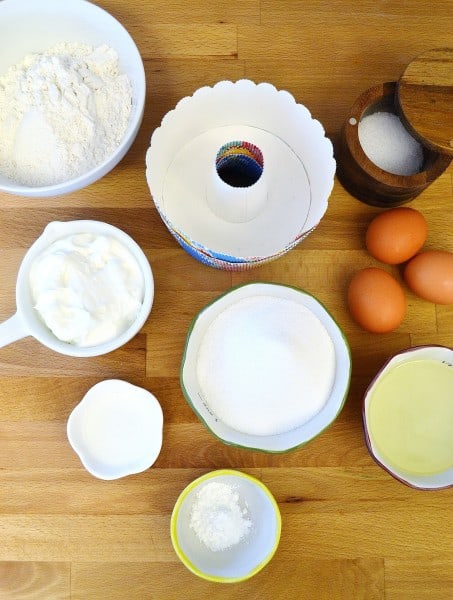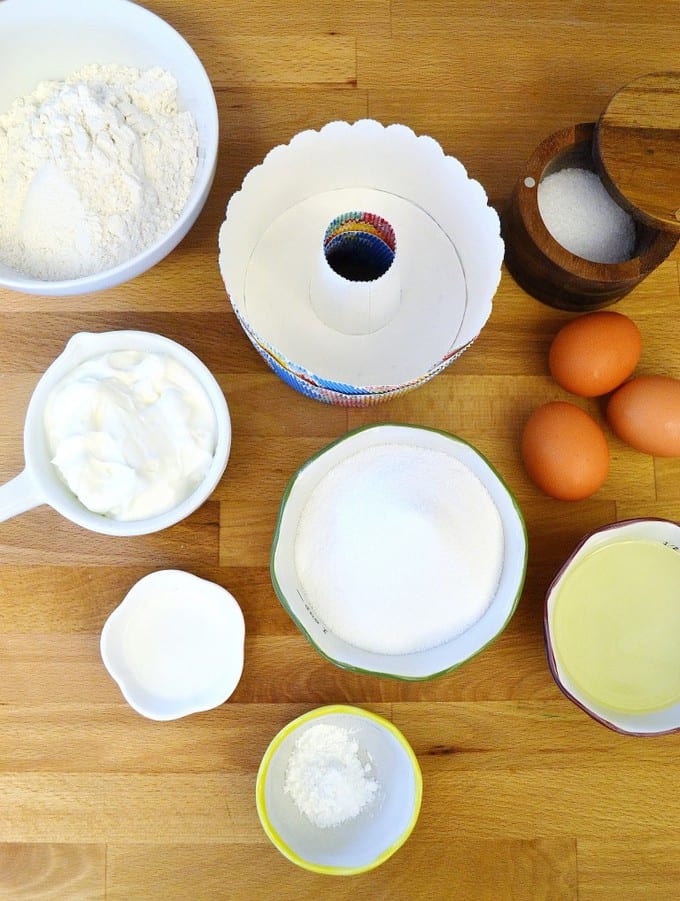 This is a one-bowl batter, so you'll combine the ingredients, add to your loaf pan (I used something similar to these adorable paper tube pans…for under $6 for three, it's a small price to for not having to worry about getting your pans returned to you) and bake!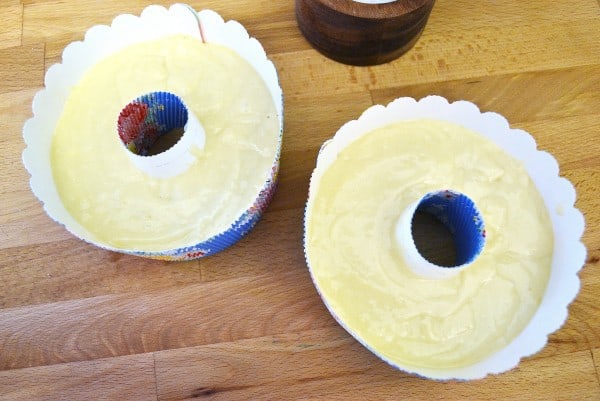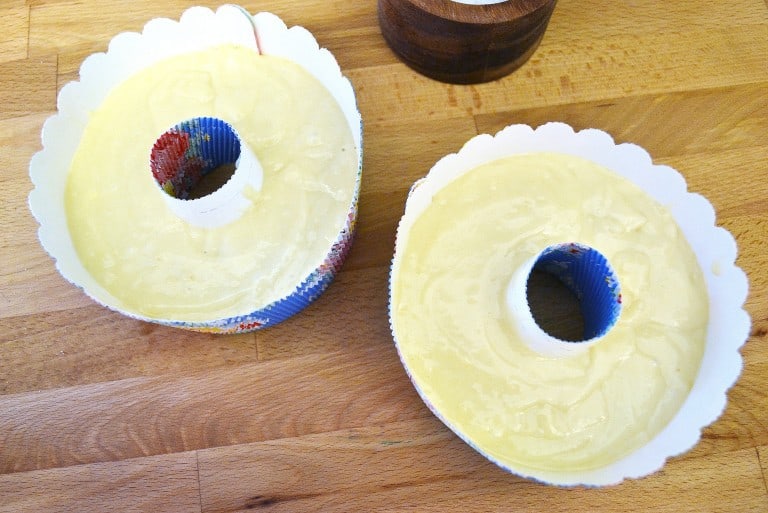 Ingredients
3 large eggs,
1 cup granulated sugar,
1 cup sour cream,
1/2 cup vegetable oil,
2 tablespoons lemon extract,
1 1/2 cups all-purpose flour,
2 teaspoons baking powder,
1/2 teaspoon salt,
1 cup confectioners' sugar,
3 tablespoons lemon juice or water
Directions
Prep one regular sized loaf pan or two mini paper pans by spraying with nonstick spray. Preheat oven (350 degrees for regular loaf pan, 325 degrees for paper pans).
Add eggs, sugar and sour cream to a large bowl and whisk to combine. While continuing to whisk, drizzle in the oil and lemon extract.
Add in flour, baking soda and salt, whisking until just combined (being careful not to overmix).
Add to prepared pan(s). For regular loaf pan, bake for about 50 minutes. For paper pans, bake for about 40 minutes (keeping an eye your cakes to prevent overcooking). Cakes are done when toothpick inserted comes out clean.
Allow cakes to cool.
Combine your confectioners' sugar and lemon juice (or water). Use a fork or spoon to drizzle onto your cooled cakes. Store in an airtight container.
If you're planning on gifting your lemon loaves, you'll definitely want to print out these adorable
printable gift tags
! Just save, print onto 5×7 paper or cardstock, cut out, and tie with some
colorful baker's twine.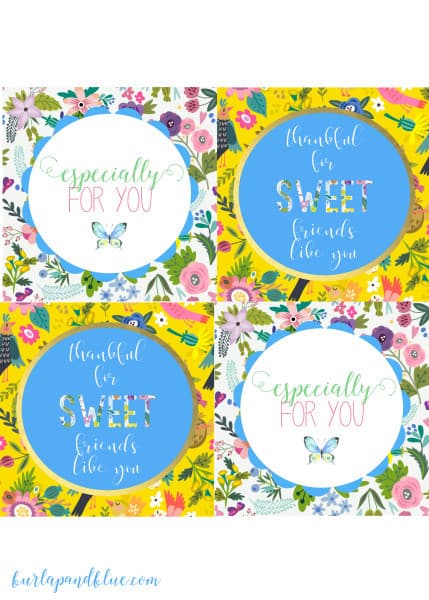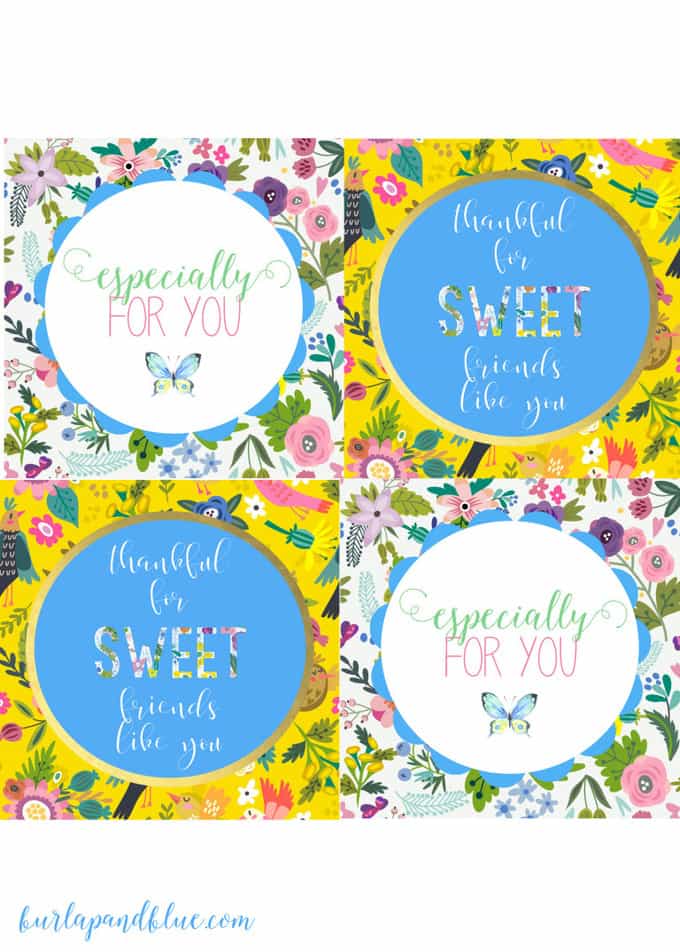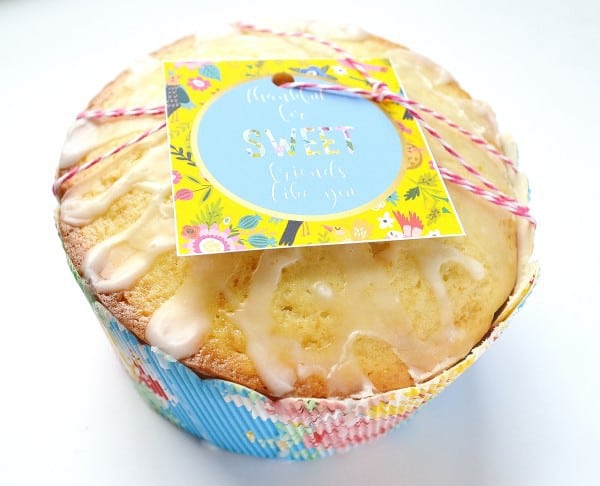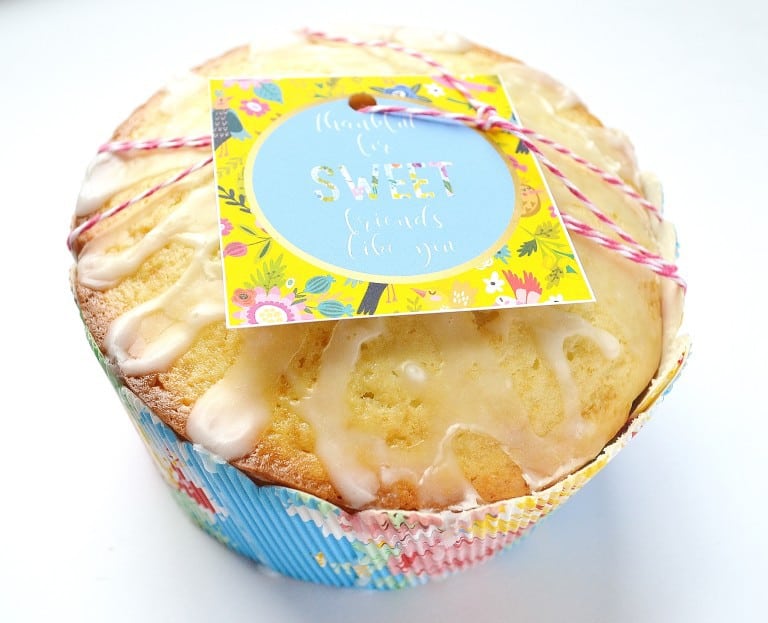 These tags are perfect not only for baked goods, but gift baskets, flowers or plants and more!
Thanks for reading all about my lemon cake recipe + free printable gift tags! Have a crafty day!