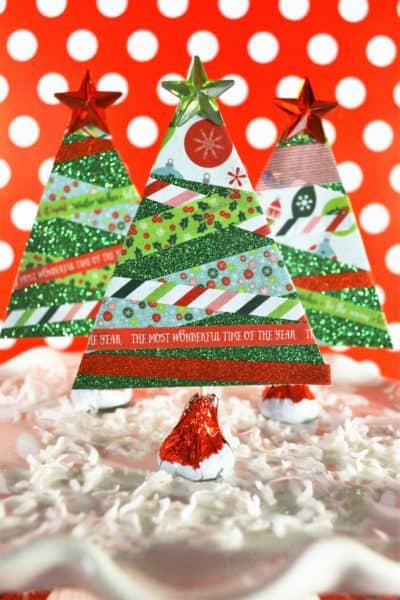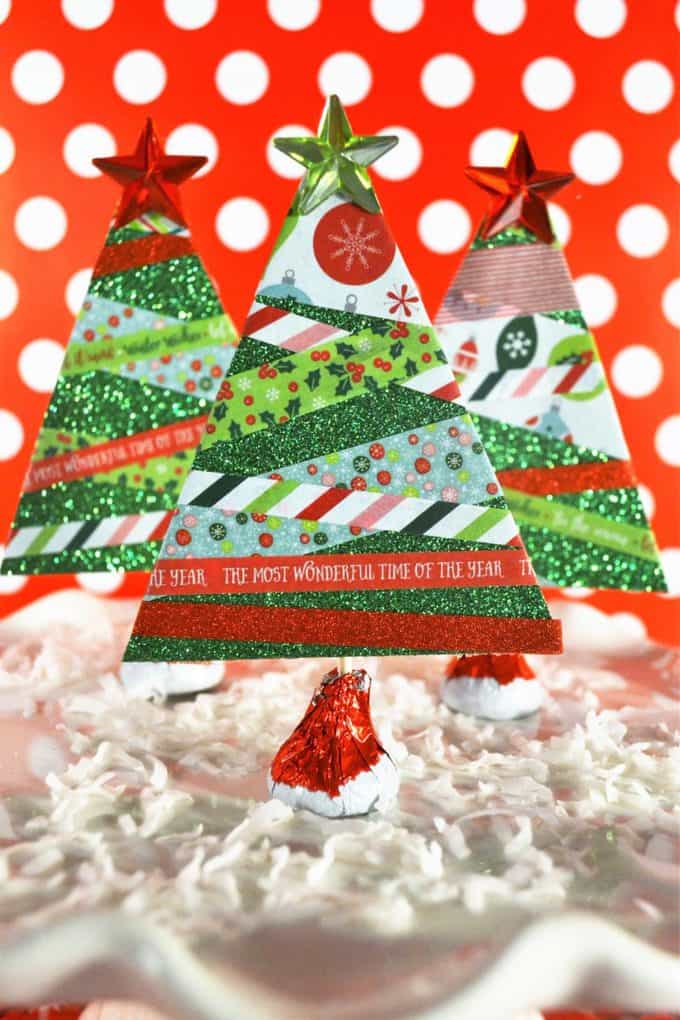 I love sharing creative Christmas crafts for kids with you all. With a minimum of effort and time, you can give your kids a fun and festive experience that they'll remember for years. Earlier, I shared these Cinnamon Stick Christmas Ornaments, and today, I'm sharing another fun holiday craft for kids–washi tape Christmas trees!
These washi tape Christmas trees are so versatile-use them for a colorful centerpiece, tie them to your gifts, or attach a piece of ribbon and hang from your tree. Here's how they come together…
Materials: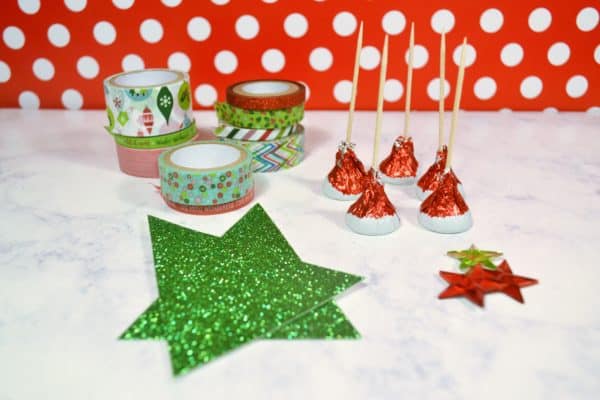 Step 1: Gather your supplies. I love the sparkle and sheen of this glitter cardstock, but any green cardstock would work. Cut your cardstock into triangles to represent trees. Use your washi tape to decorate your "trees".
Insert toothpicks into the tops of your candies. These will act as your tree stands!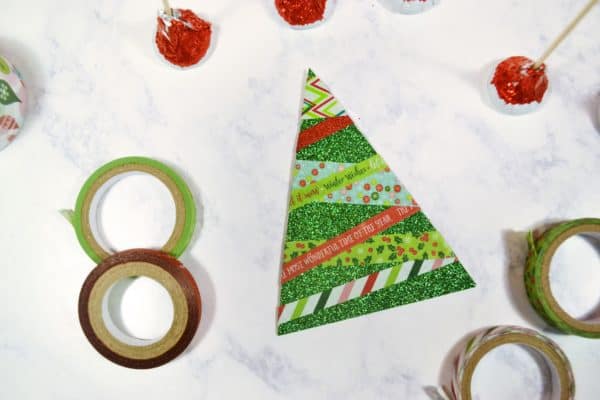 Step 2: Hot glue your stars to the tops of your trees. Once dry, hot glue your trees to your toothpicks/candy bases. Let dry.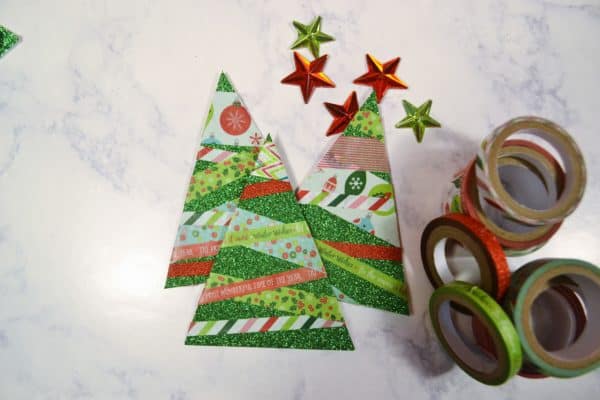 These are so, so simple, yet so cute! Use shredded coconut for "snow" to create a fun holiday scene.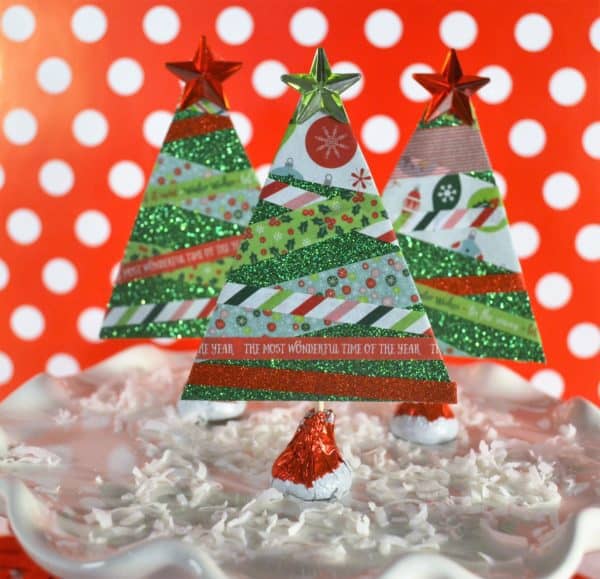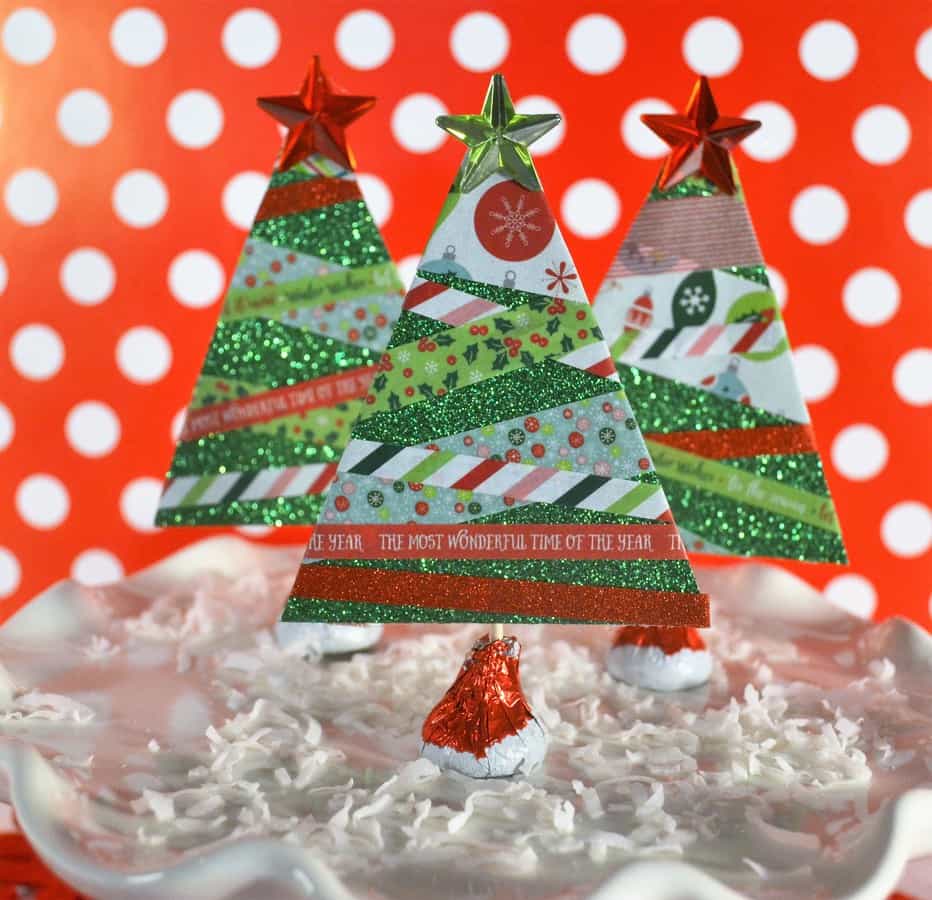 For a slightly different take, use sequins to decorate the trees (similiar to these sequined Christmas tree ornaments), instead of washi tape.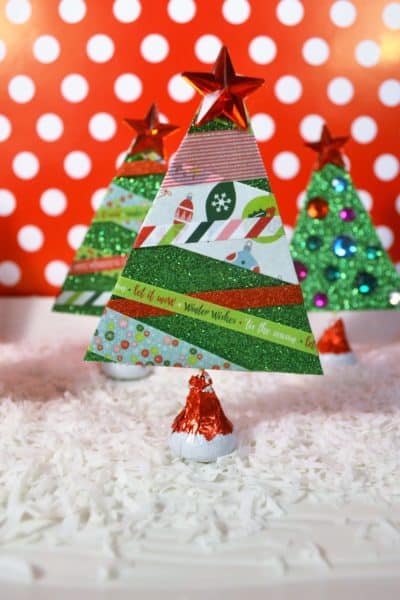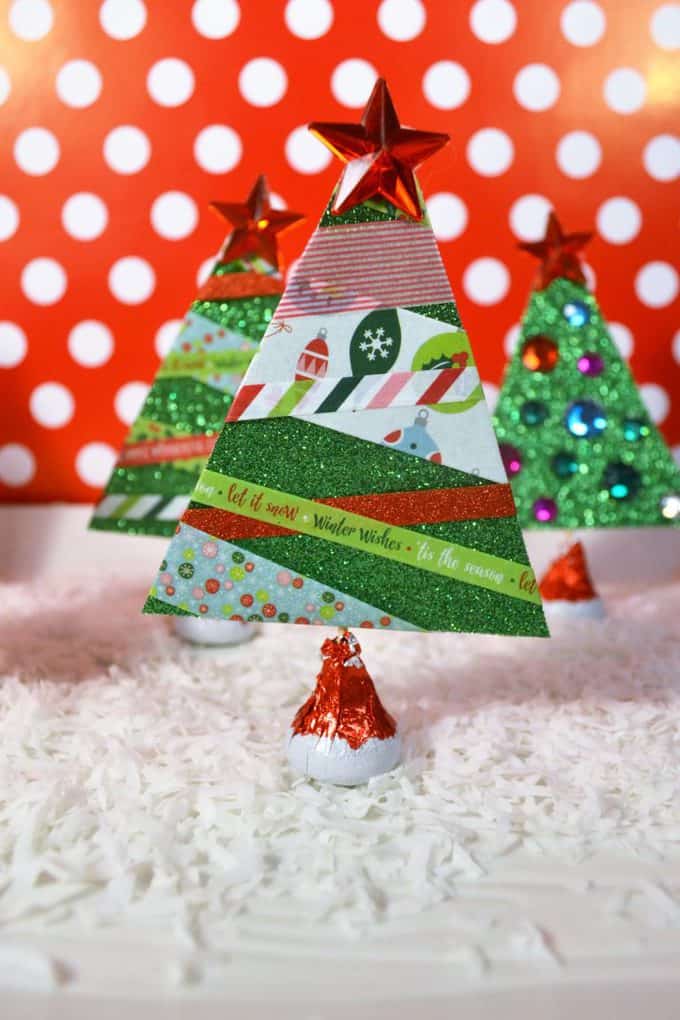 What are your favorite Christmas crafts to make with kids?
Thanks for reading all about my washi tape Christmas trees! Have a crafty day!