Today's post is sponsored by Lowe's, but all opinions and images are mine alone.
I'm so excited to share today's blog post with you guys! The front of our home has been in need of some TLC for a while now, and, with spring in full bloom, we decided to spend a weekend improving our curb appeal with the help of Lowe's!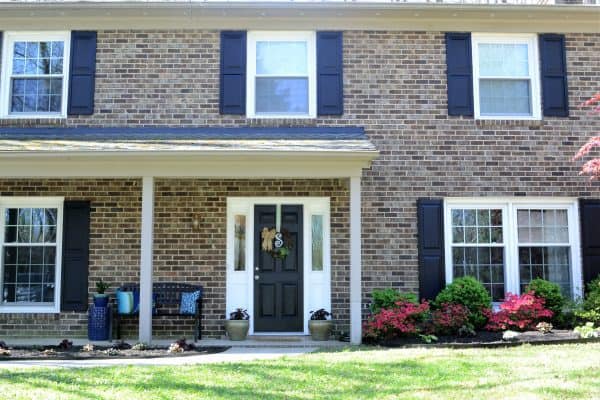 First, though, a few "before" images so you'll see exactly how much work there was to do.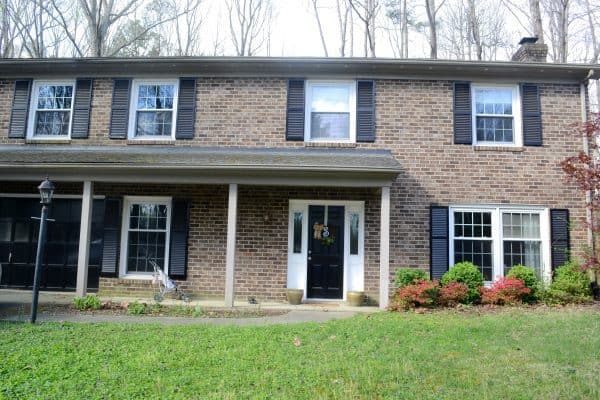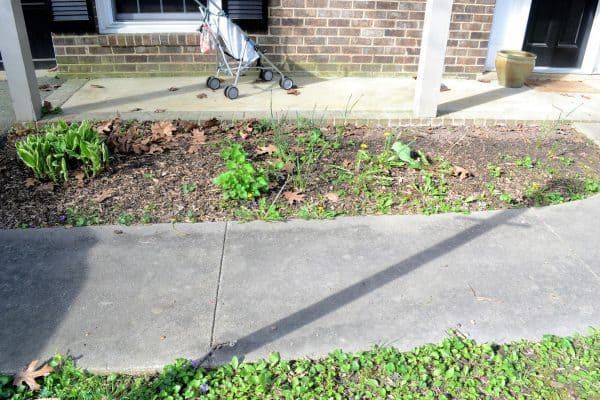 Go ahead, I know you want to pin those beauties 🙂
Wanting to add some curb appeal without breaking the bank, we headed to Lowe's, then go to work! First up, we bought plants for both front beds, and the planters in front of our door. Lowe's had a huge selection of shade-friendly, as well as part-sun plants, both of which are a necessity for our home.
We also purchased metal edging for our beds, as well as a weed barrier to help cut down on weeds. We installed the edging, laid down the weed barrier, arranged the plants, and started digging.
Here's the first front flower bed completed…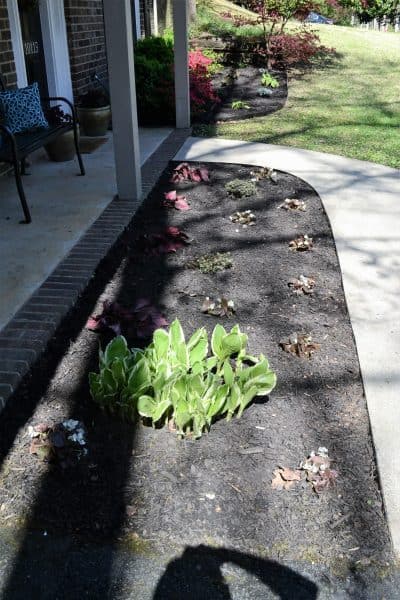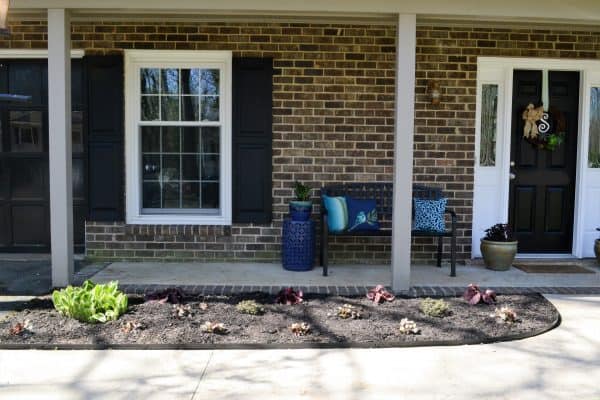 …and here's an image of our second bed. We had the boxwoods and azaleas already, we just added the edging, weed barrier, plants, and, of course, plenty of mulch.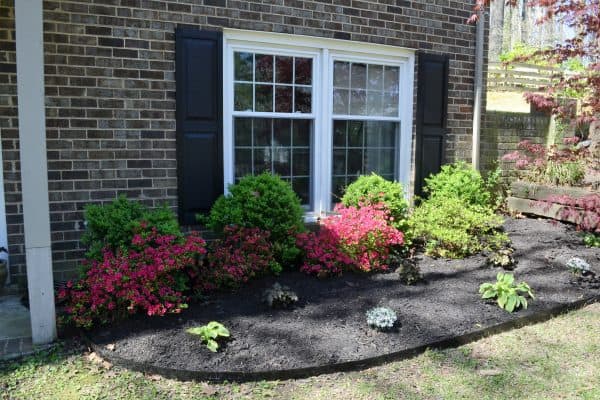 We added plants to our front planters, and used a power washer to do a quick cleanup of our front walk and front door.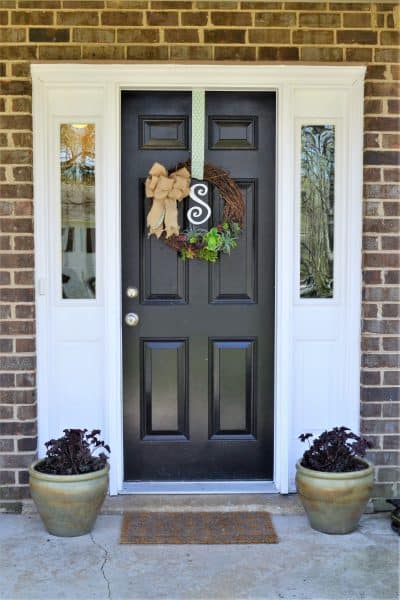 We weren't done yet, though. Wanting to create a little seating area on our porch, we picked up a bench, some pillows, a plant stand, a planter and plant from Lowe's, and created this fun spot!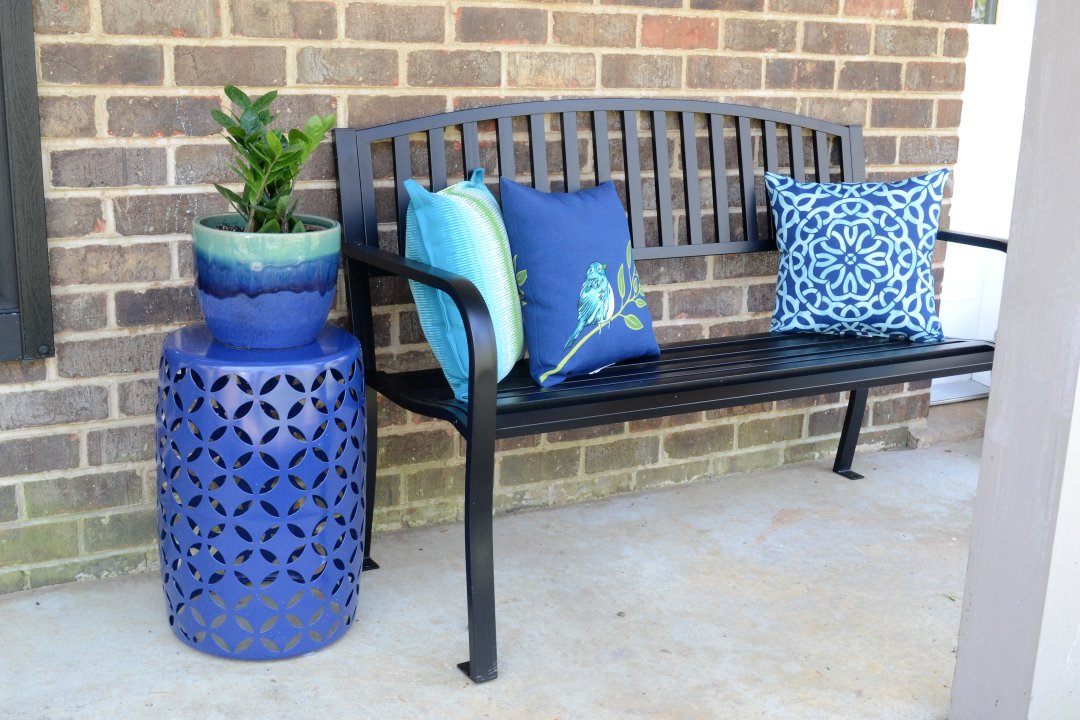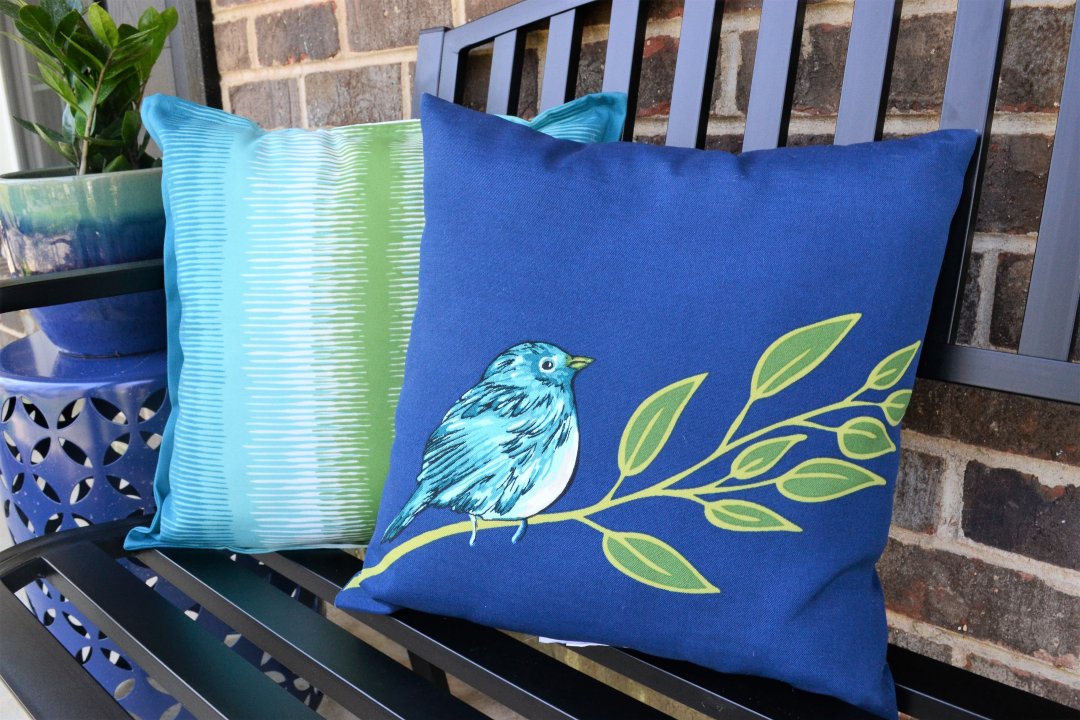 See how much we're enjoying it already?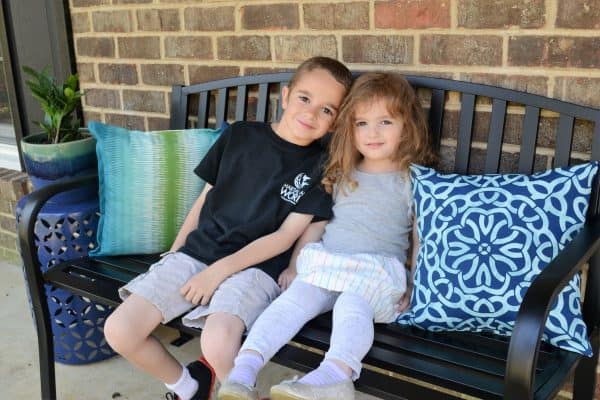 To get the full-impact of the mini-makeover, here are the "before" and "after" images again…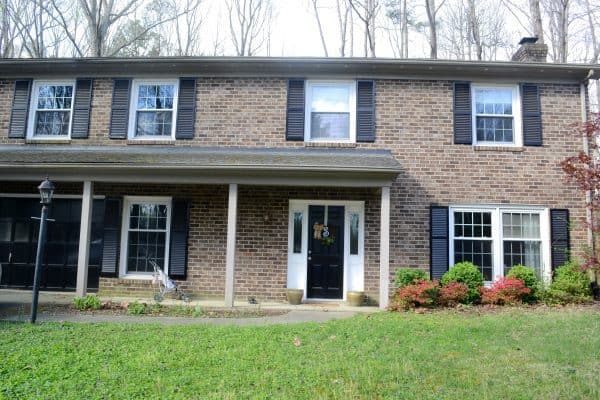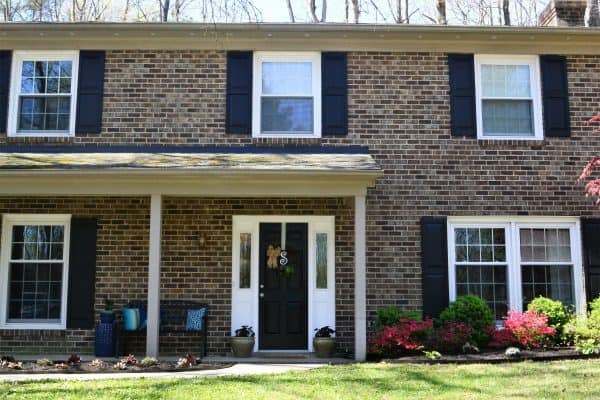 What a difference, right? We loved that this high-impact project was budget-friendly AND completed in just a few days. What a difference a weekend can make!
Lowe's Patio Guide is absolutely overflowing with gorgeous imagery and details to help you plan and implement your own outdoor project-whether you're looking to add curb appeal, design an outdoor kitchen and eating area, or add an entertaining space!
I'd love to know-how are you adding curb appeal to your home this spring?
This is a sponsored post written by me on behalf of Lowe's.