This post is sponsored by BabbleBoxx.com on behalf of Single Edition Media.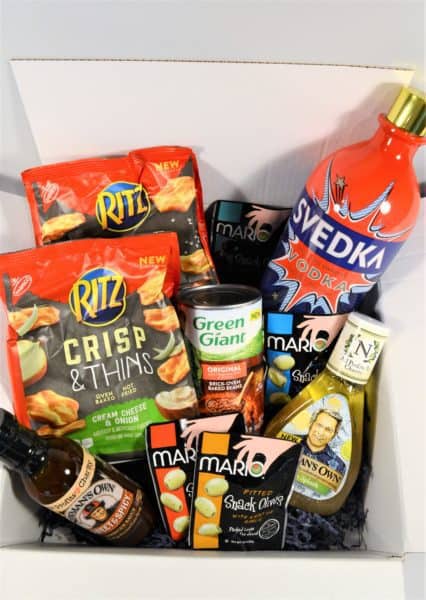 The kids are out of school, and summer is finally here! As you prepare for your warm-weather adventure, whether it be adventures on the grill, on the road, or just at your neighborhood pool, today's post, featuring the newest Babbleboxx, is sure to help!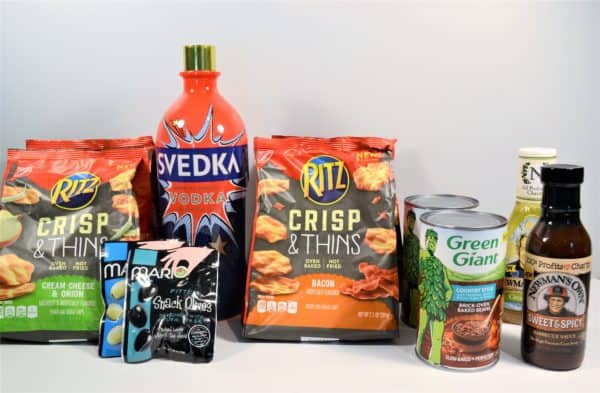 Babbleboxx is not a subscription service, but a curated box of products sent to bloggers to try out and review. This latest Babbleboxx features items perfect for your cookout, road trip, or summer vacation. Keep reading for product information, promotions and more!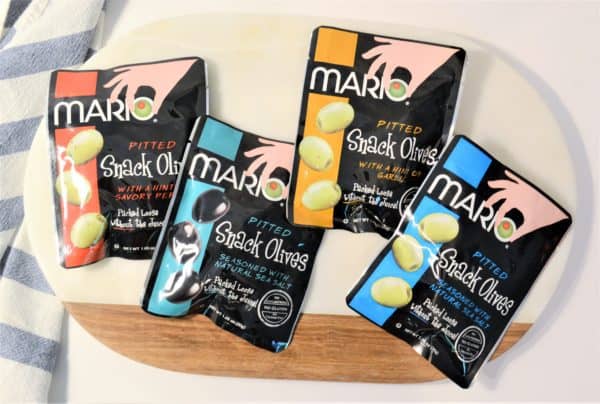 Mario Camacho: Garlic, Savory Pepper, Sea Salt Green, & Sea Salt Ripe Olives
At only 60 calories and 3 grams of healthy fat, Mario Snack olives are a healthy snack option and are individually packed without the brine (liquid free = no mess!) Choose from four convenient flavors, including Garlic, Savory Pepper, Sea Salt Green, and Sea Salt Ripe. This healthy snack is gluten-free, contains no saturated fat, is low carb, contains zero cholesterol and is low calorie (60 calories per pouch).
Coupons available on their website and Facebook. There's also currently an offer on Amazon.com (20% off all flavors or multi flavor packs for Amazon Prime Members through Amazon Pantry (offer ends on Aug 31st 2017).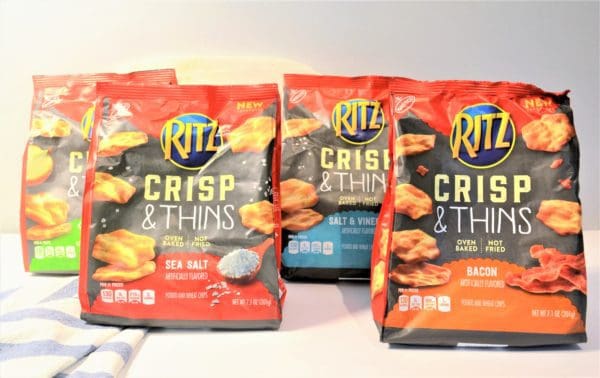 New RITZ Crisp & Thins offers the richness of RITZ Crackers in a thin and crispy, oven-baked chip, with 50% less fat than the leading regular fried potato chip. In four delicious varieties, RITZ Crisp & Thins adds extra richness and enhances any gathering. RITZ Crisp & Thins are available in these varieties: Sea Salt, Cream Cheese & Onion, Bacon and Salt & Vinegar flavors.
This new snack will be available in 7.1 ounce bags at retailers nationwide starting March 2017 for a suggested retail price of $3.69. Single serve packs are also available at convenience stores for a suggested retail price of $1.49.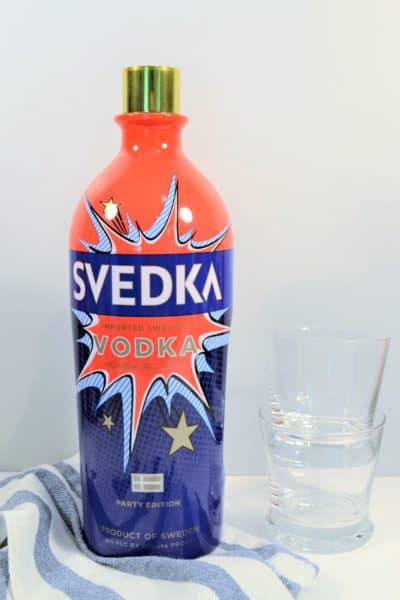 SVEDKA: Limited-Edition Party Bottle
Perfect for summer outdoor entertaining, SVEDKA Vodka is the #1 Imported Vodka in the US. They've debuted their Limited-Edition Party Bottle for Summer 2017, where colorful stars and stripes BOOM on the packaging, evoking the exciting energy of summertime parties.
SVEDKA's chic and playful style makes it a favorite for signature cocktails. Try SVEDKA's American Dream Punch, which is made with SVEDKA, orange curacao, simple syrup, lime juice and a dash of grenadine for a go-to summer cocktail!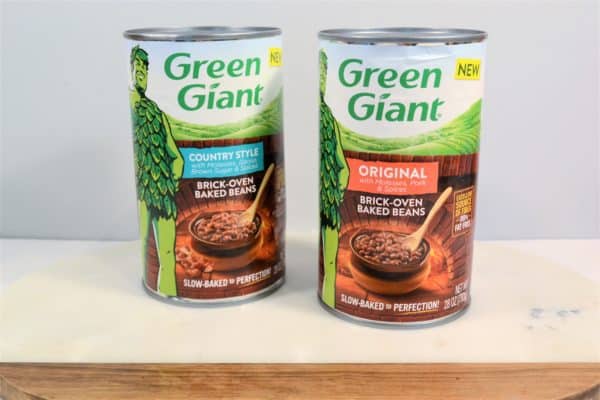 Green Giant, the vegetable brand everyone knows and loves, has introduced a new line of baked beans, just in time for all your summer entertaining needs! Green Giant Baked Beans are slow-baked to perfection in traditional iron pots and brick ovens to capture their signature rich flavor.
Whether you incorporate them into a recipe, or use them as a standalone side dish, Green Giant Baked Beans have the perfect blend of spices in each bite. I don't know about you, but between cookouts, pool parties and family reunions, my summer is full of events where a delicious and easy dish is a welcome addition. We like to take our Green Giant Baked Beans and add smoked sausage for a hearty side (you can also try adding crushed pineapple for another fun and tropical-inspired variation)!
Available in four varieties (Original, Maple, Vegetarian and Country Style), Green Giant Baked Beans will be your go-to this summer when you need a dish that everyone will love!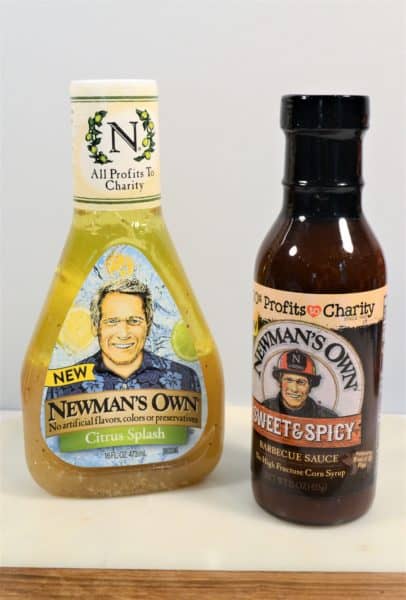 Newman's Own: Sweet & Spicy Barbecue Sauce and Citrus Splash Dressing
Newman's Own Sweet & Spicy Barbecue Sauce is great for grilling, dipping and marinating, and contains no high fructose corn syrup. Just in time for grilling season, this new barbecue sauce is available nationwide, and is made with only the highest quality ingredients such as cane sugar and back strap molasses. More information and store locator available here!
Newman's Own Citrus Splash Dressing features a fruity blend of citrus flavors–from lemon and lime to tangerine. It doubles as the perfect marinade this grilling season, contains no artificial flavors, colors, or preservatives and is Kosher certified. Like all Newman's Own products, 100% of the proceeds go to charity. More information and store locator available here!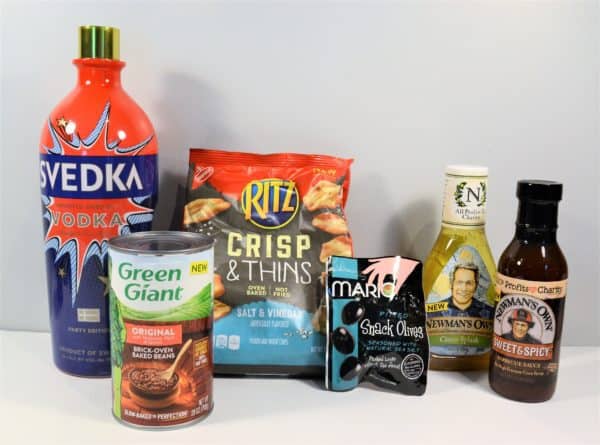 Thanks for spending time here today reading all about my summer must-haves with Babbleboxx! Have a fantastic day!