Like many families, we are on-the-go a lot during the summer. Between trips to the pool, play dates in the park, and overnight trips, we stay busy, soaking up as much summer as we can before the weather cools off.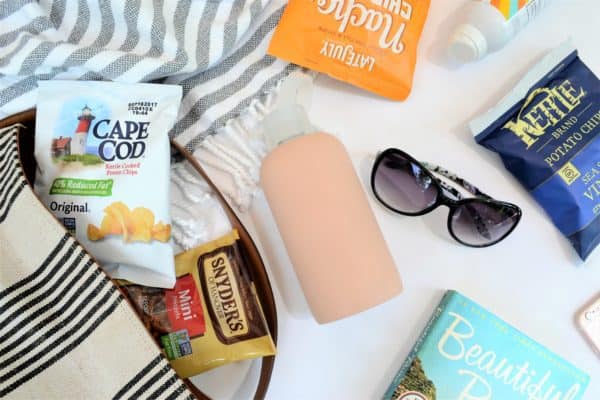 Being on-the-go as much as we are, I'm always looking for healthier snacking options to bring with us, and always have a bag packed with our favorite summertime essentials. Being prepared helps things go more smoothly; the things we need are on-hand and readily available to us.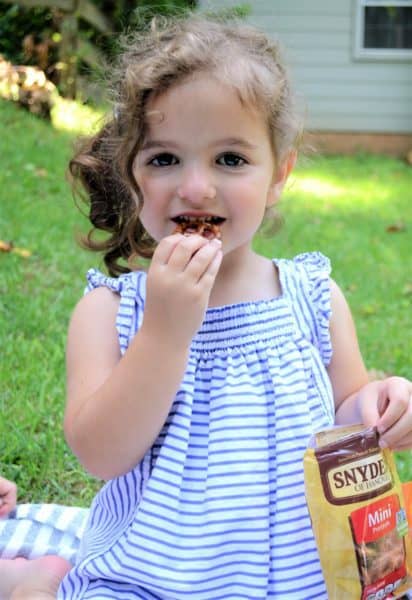 First and foremost, healthier snacking options that don't need refrigeration are a must for our summer travels. Snyders-Lance snack packs are the perfect on-the-go snack for any occasion, including summer road trips, beach weekends, picnics, outdoor concerts, team sports and more.
They're available online and in-store at major retailers, and there are four different pack varieties:
Each pack features a variety of single-serve sizes that allow for portion control and are convenient for tossing in the car or pool bag for anytime snacking.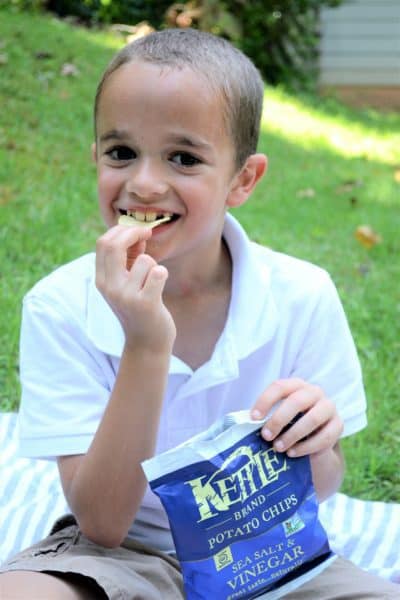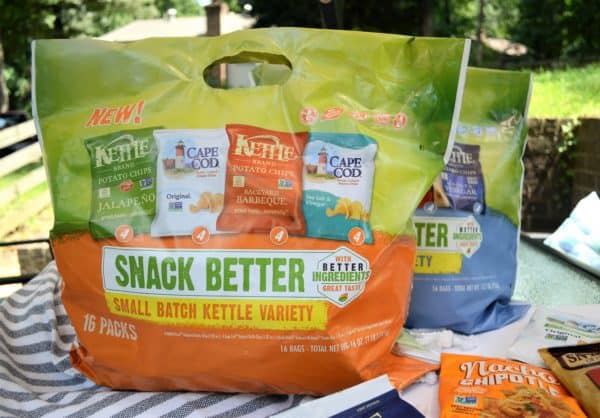 Our personal favorite is the Non-GMO Variety, containing: Cape Cod® 40% Reduced Fat Original Potato Chips, Late July® Nacho Chipotle Tortilla Chips, Snyder's of Hanover® Mini Pretzels and Kettle Brand® Sea Salt & Vinegar Potato Chips.
I love the convenience, and that they're great tasting and better-for-you than a lot of convenient snacking options. My kids had a hard time choosing their favorites, but my son loves the Kettle Brand® Sea Salt & Vinegar Potato Chips, and my daughter could eat Snyder's of Hanover® Mini Pretzels all day long. Personally, I love the spiciness of the Late July® Nacho Chipotle Tortilla Chips!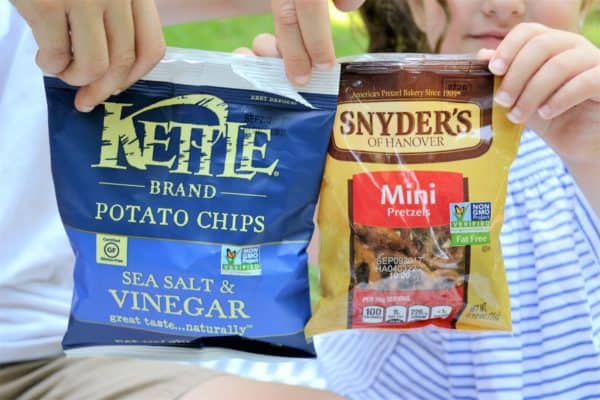 In addition to great snacks, there are several other favorites that I carry with us throughout the summer. Water bottles (for both me and the kids), spray sunscreen, and a good book are tossed in my bag before almost any outing. A washable, lightweight blanket is also a must for last-minute picnics in the park…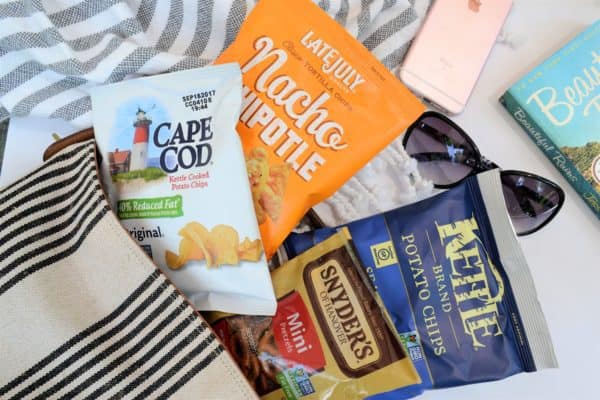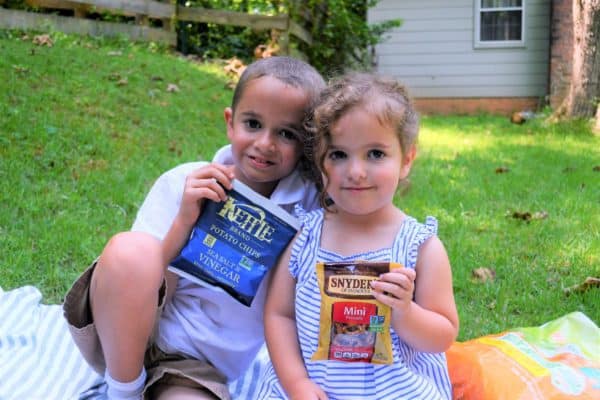 I'd love to know: what essentials do you keep handy for summertime adventures?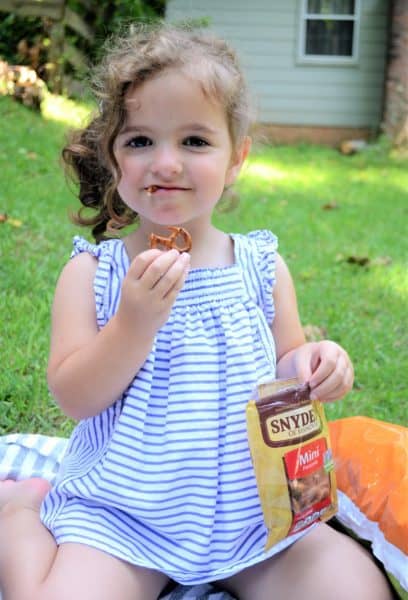 I was selected for this opportunity as a member of CLEVER and the content and opinions expressed here are all my own.