This post was sponsored by Eat Smart as part of an Influencer Activation for Influence Central and all opinions expressed in my post are my own.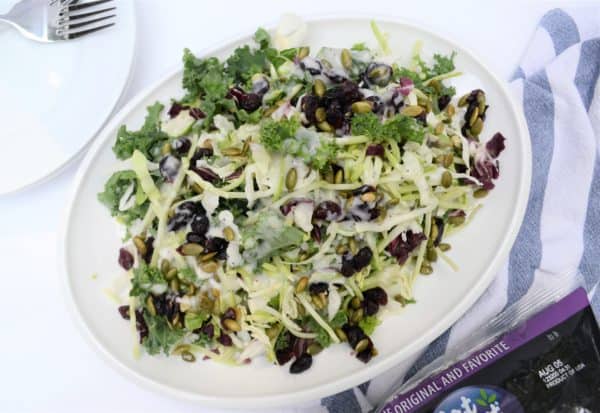 As summer comes to a close, it's time to start thinking about delicious and healthy, yet easy, meals that I can add to my mealtime repertoire. I need recipes to be good-for-you and convenient, yet innovative and easy to integrate into my family's busy life (a tall order, I know!)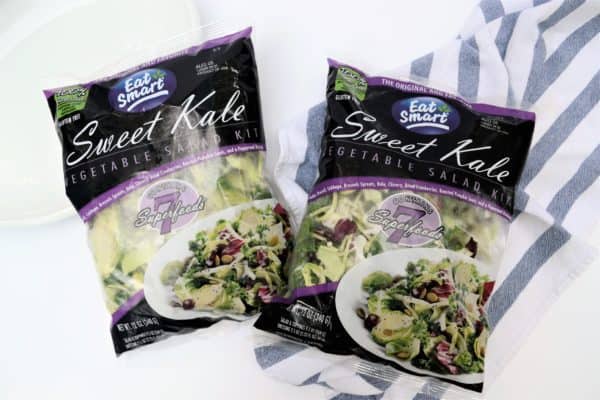 I've been a longtime fan of Eat Smart, and I'm become an even bigger fan since Eat Smart has raised it's commitment to clean ingredients; all Eat Smart products will contain a "100% Clean Label" by the end of next year (and will also be entirely free from artificial colors, flavors and preservatives).
I've always tried to keep a well-stocked pantry and fridge to help with weeknight meals, and now I'll also be sure to keep a few Eat Smart Salad Kits on hand for another easy and delicious option. I recently tried out the nutrient-dense Gourmet Sweet Kale Salad Kit (already 100% Clean Label), which is a blend of seven superfoods (kale, green cabbage, broccoli, Brussels sprouts, chicory, roasted pumpkin seeds and dried cranberries), complete with a delicious poppy seed dressing.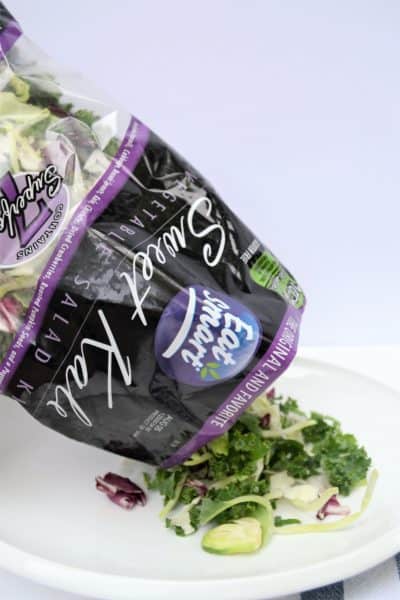 The best part? Dinner is on the table in minutes. Simply add your Eat Smart Salad Kit to a platter, add your toppings and dressing…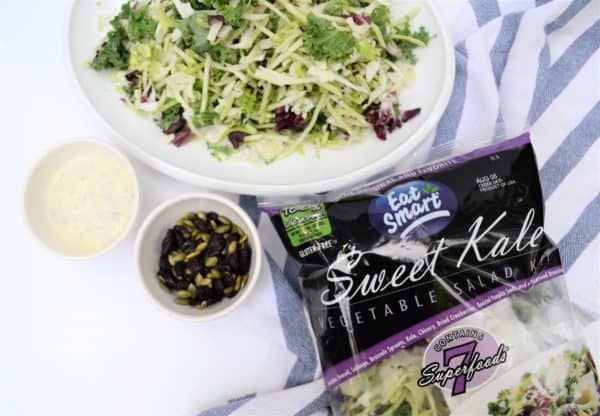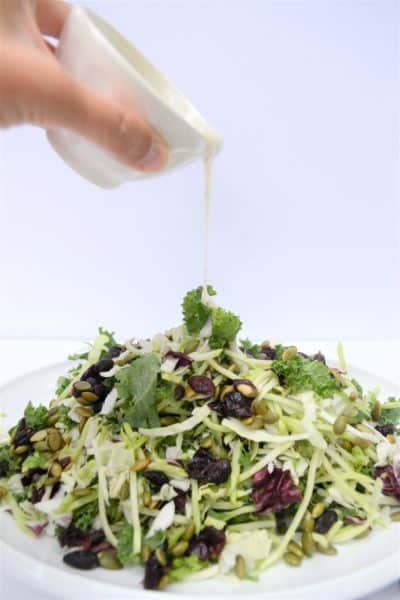 …and dinner is served. I find Eat Smart meals enough on their own, but you can always add some bread or fruit to make it more filling, if desired.
All four of us love salads, but my eight-year-old and I are especially big fans. We loved the contrast of the sweet and creamy poppy seed dressing combined with the crunchy and robust salad toppings. The pumpkin seeds added a fantastic, salty crunch, which contrasted nicely with the sweetness of the dried cranberries.
If you don't believe that kids will love this, too, take a look at this…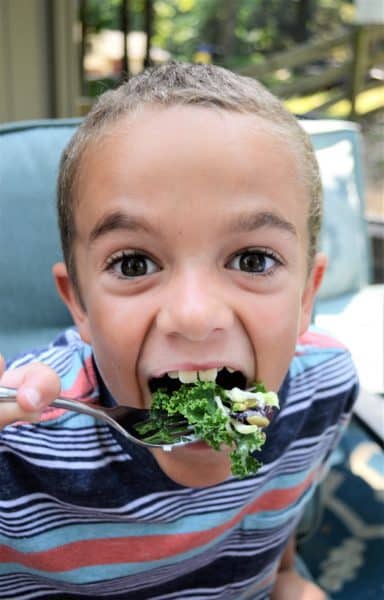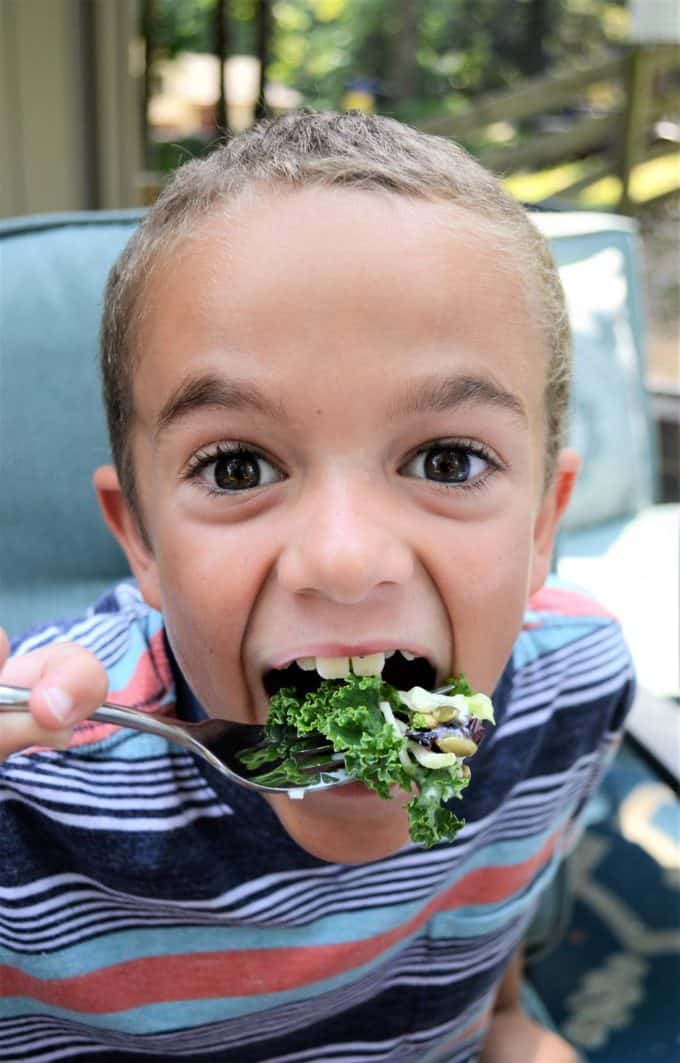 Thanks to Eat Smart, that's one happy kid!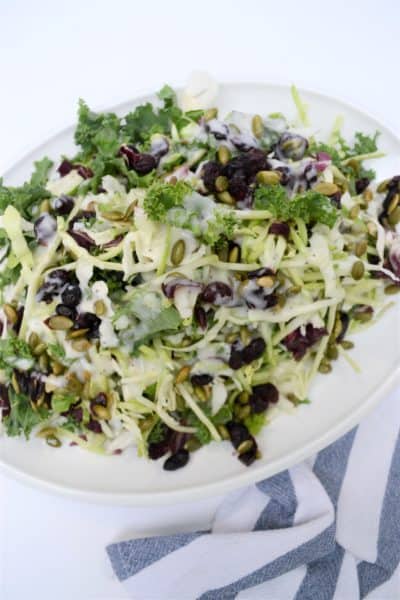 Eat Smart Salad Kits are now available nationwide at Walmart! Check out their site for all the different and delicious varieties, and be sure to sign up for their newsletter for product updates, promotions and more!
I'd love to know: which Eat Smart Salad Kit are you most excited about trying?