This post was sponsored by GOJO, the makers of PURELL® Multi Surface Disinfectant, as part of an Influencer Activation for Influence Central and all opinions expressed in my post are my own.
The weather has finally turned colder, which brings to mind cozy sweaters, hot beverages, and, of course, cold and flu season. It's an unfortunate, but true, fact: we're all more susceptible to getting sick when it's cold.
This isn't because cold weather makes us sick. It's more because when it gets cold, we stay indoors more, making it easier to pass along germs to each other. So today, I'm sharing 5 easy ways to stay healthy during winter.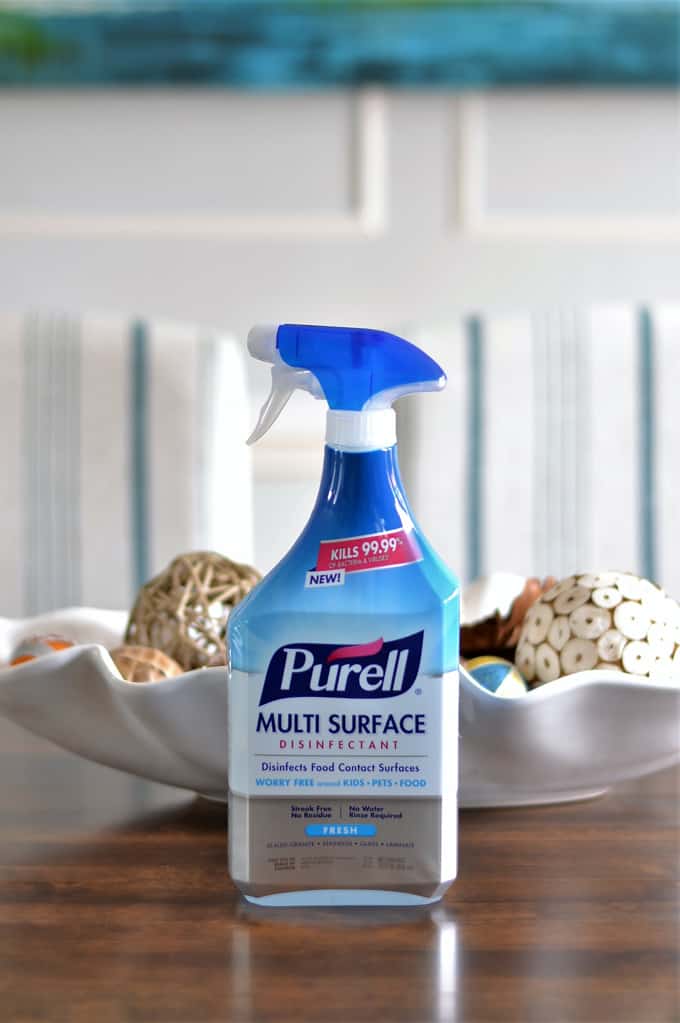 –Use products that clean AND disinfect. I recently discovered PURELL® Multi Surface Disinfectant, which kills germs, strep and salmonella with absolutely no harsh chemicals.
We're all familiar with PURELL® Hand Sanitizer. Now there's PURELL® Multi Surface Disinfectant, which is a new product approved for food prep surfaces (no water rinse required), and is worry-free around kids, pets and food. I've been using it on my counters, and on other surfaces where I don't use traditional cleaners and love that it kills germs without harsh chemicals.
I especially love the clean scent that's subtle and not overwhelming, and I, of course, love that it can be used on everything from my counters to my kids' toys-it's the perfect disinfectant and cleaner for just about anywhere.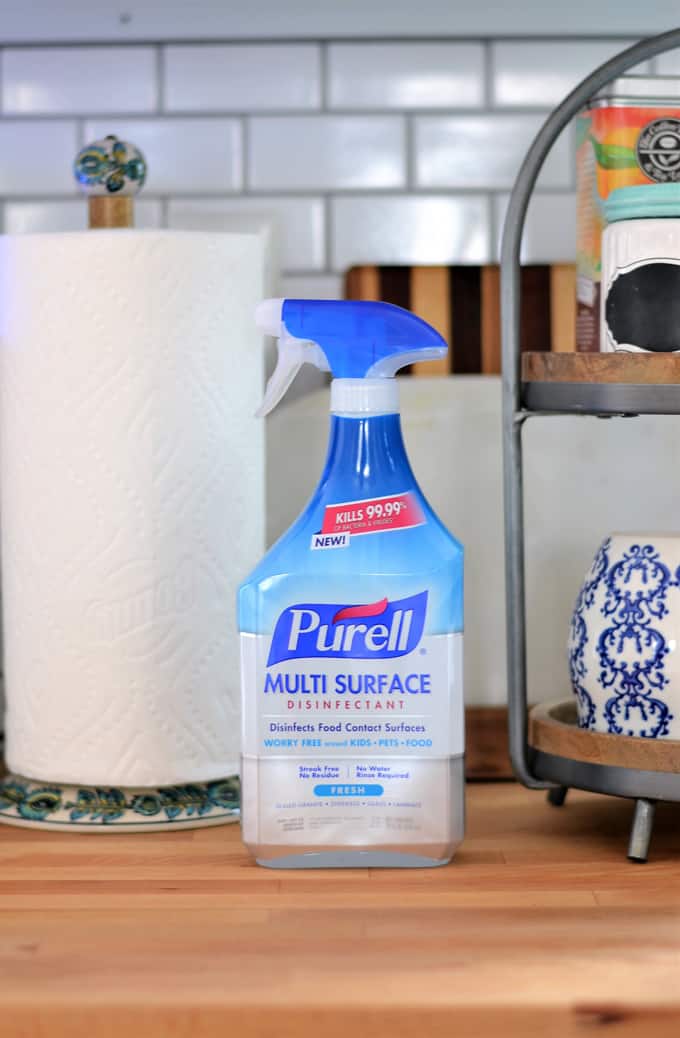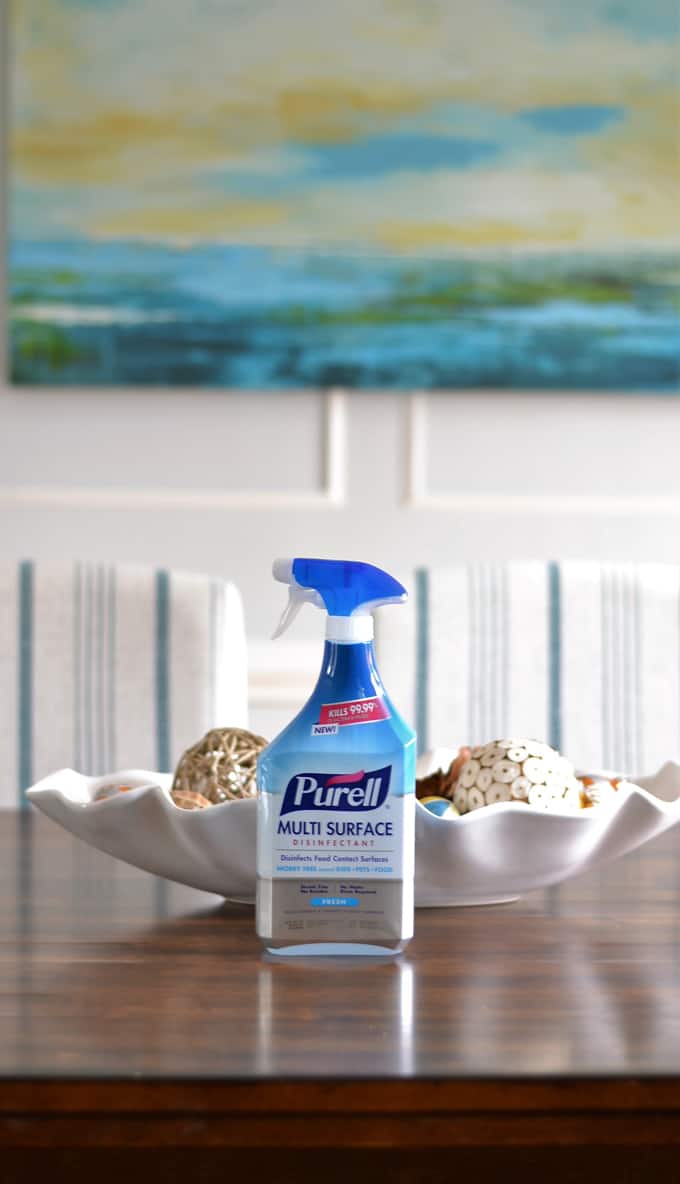 -Wash hands thoroughly and often. We all know it's important to wash our hands during cold and flu season, but it's just as important to wash hands thoroughly, using water as warm as you are able.
If you can't get to soap and water, PURELL® Hand Sanitizer is a good option as well to kill illness-causing germs.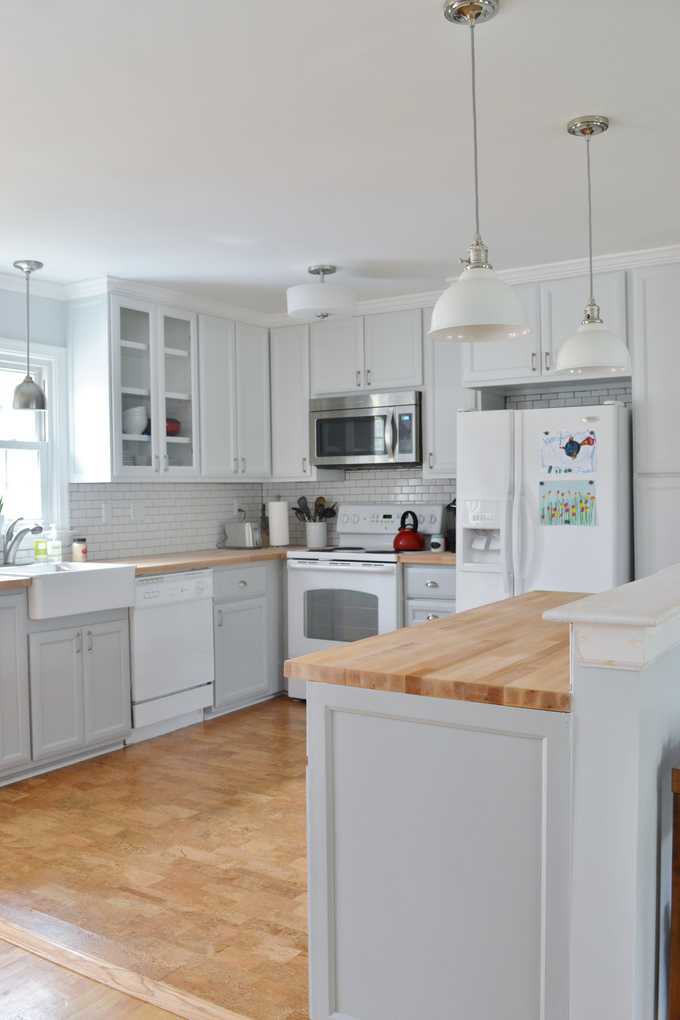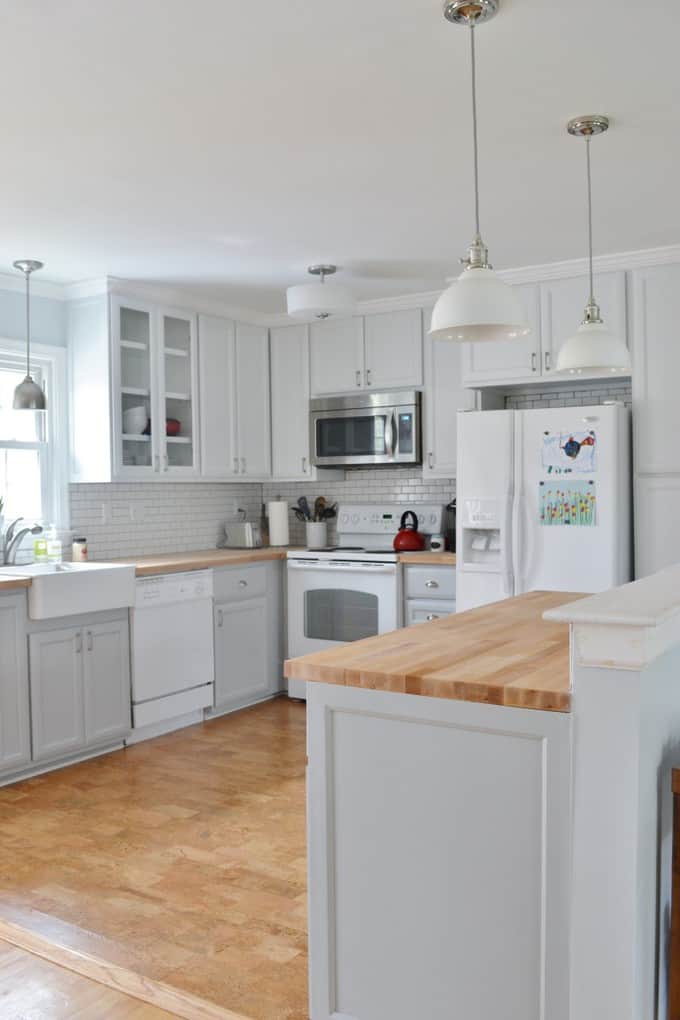 –Keep your surroundings as clean as possible. In addition to obvious places, such as surfaces and bathrooms, remember to keep clean often-touched surfaces such as door knobs and light switches. PURELL® Multi Surface Disinfectant is perfect for disinfecting and cleaning these hot beds for germs.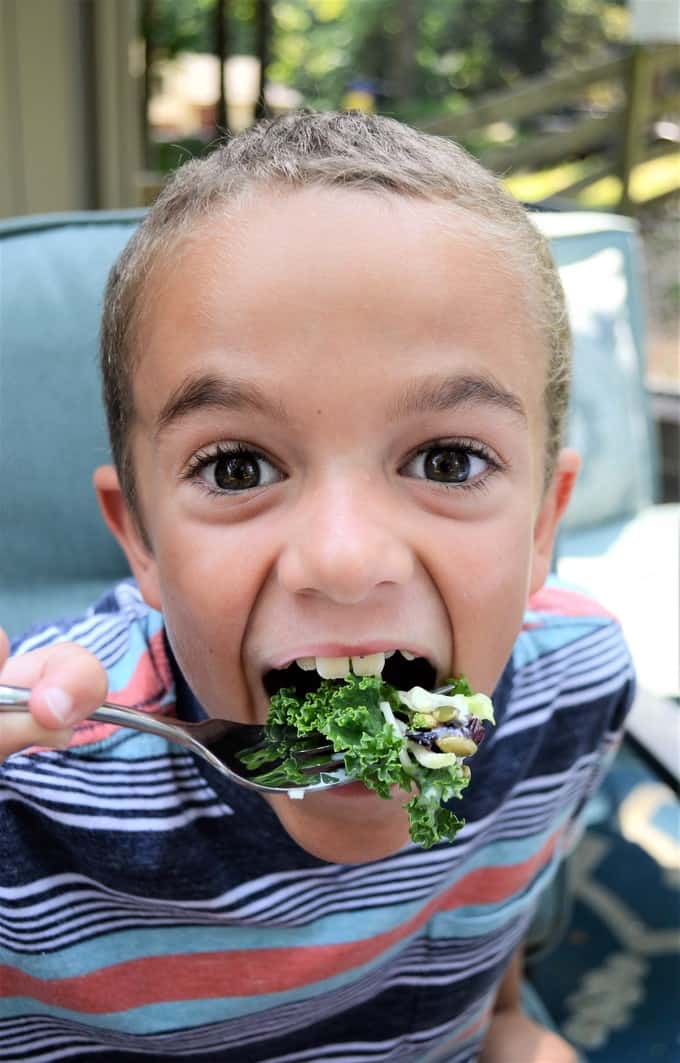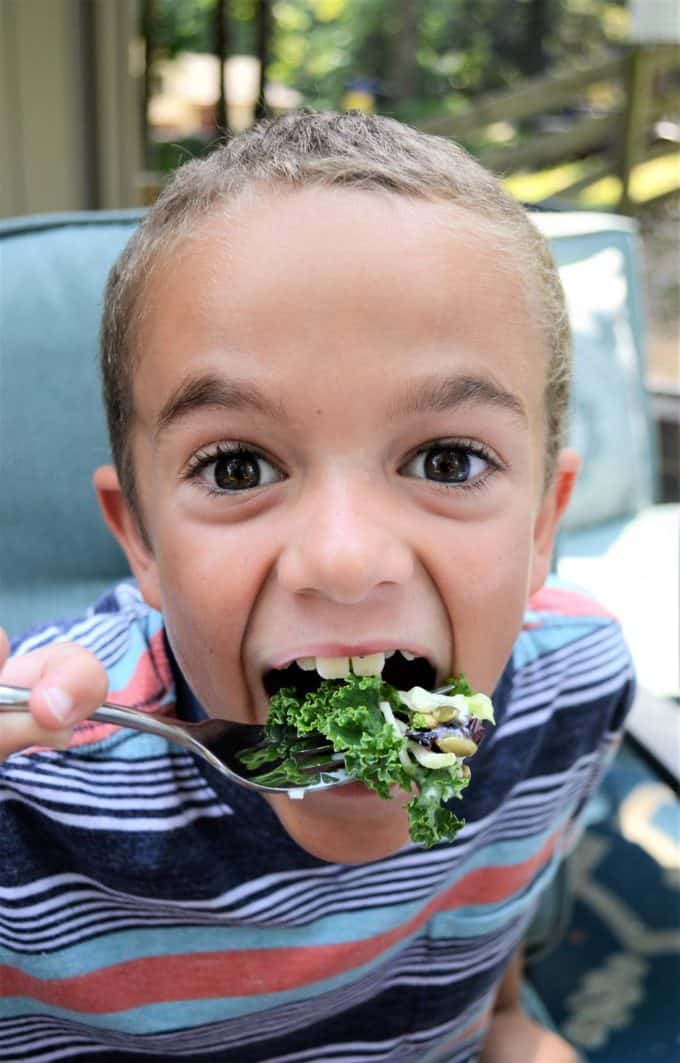 -Eat well and get enough sleep. This is a hard one for many people, but it's so important! If you're not taking care of your body, and feeling run down and tired, your resistance will be lowered, increasing your chances of getting sick. So eat some veggies, drink some green tea, and call it an early night!
–Limit your contact with others. Obviously, staying away from obviously sick people is a good idea, but it's easy to be contagious and not have obvious symptoms. Limit hugging, handshakes, and drinking after others to help decrease your chances of falling ill.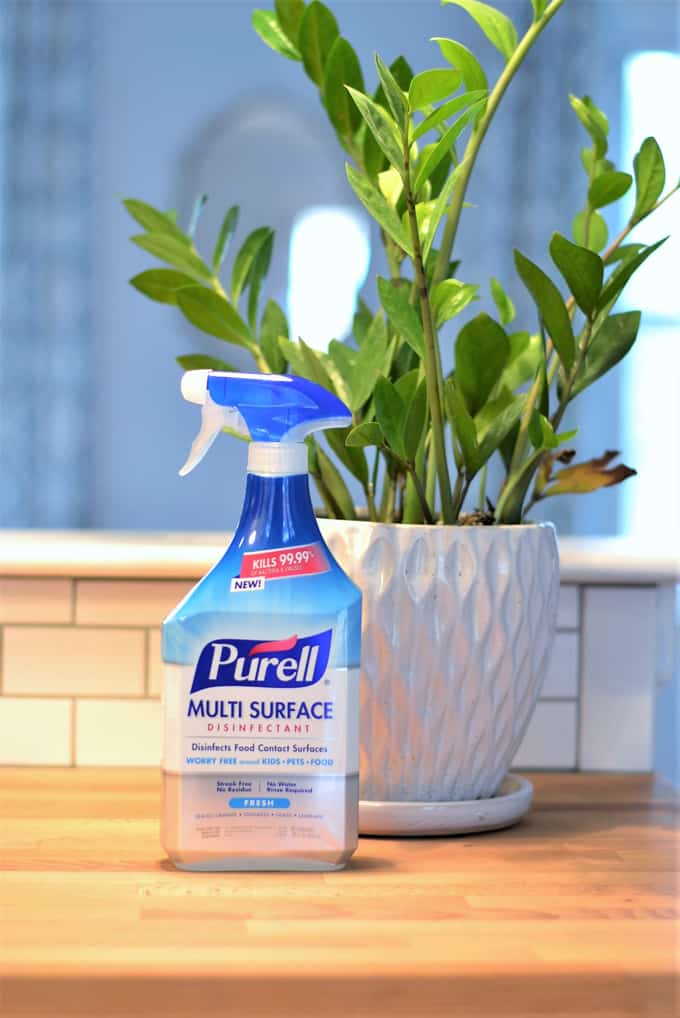 PURELL® Multi Surface Disinfectant is available online at Amazon.com, Jet.com and Walmart.com as well as in store at H-E-B and Publix. I purchased mine from Publix, and will definitely be going back to try the "Citrus" scent!
You can go here to get $1.50 off PURELL® Multi Surface Disinfectant at Publix!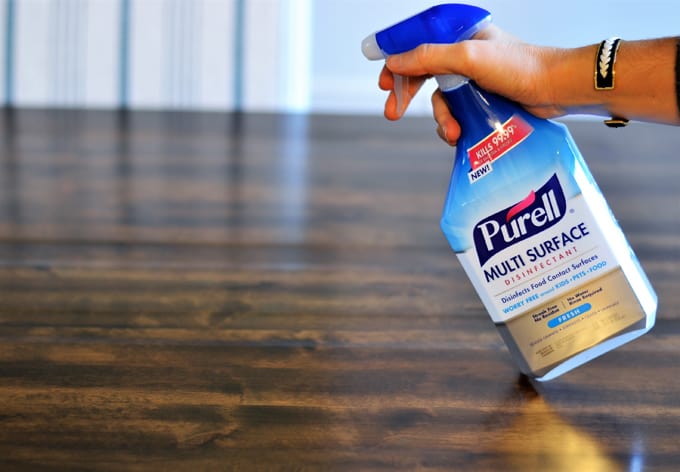 Thanks for reading all about my 5 Easy Ways to Stay Healthy During Winter! Have a fantastic day!