Tips and tricks for creating a more cozy and comfortable Fall home! These design ideas are easy and inexpensive ways to make your home charming and cozy, no matter the season.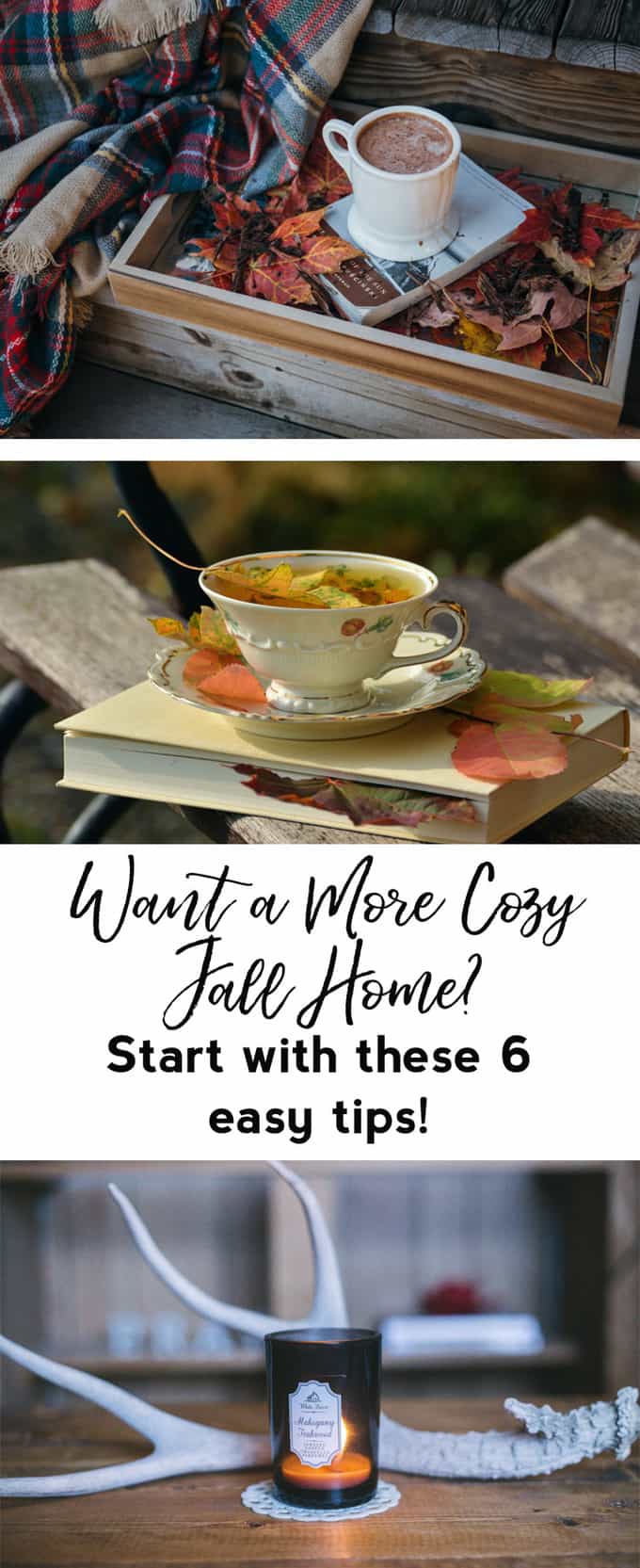 No matter what your favorite season is, you can appreciate fall. Not only is it chock full of festive holidays, but it's also a great excuse to cozy up at home with loved ones as the weather changes.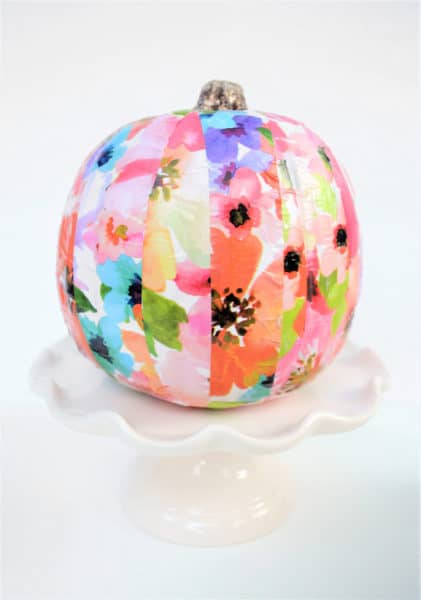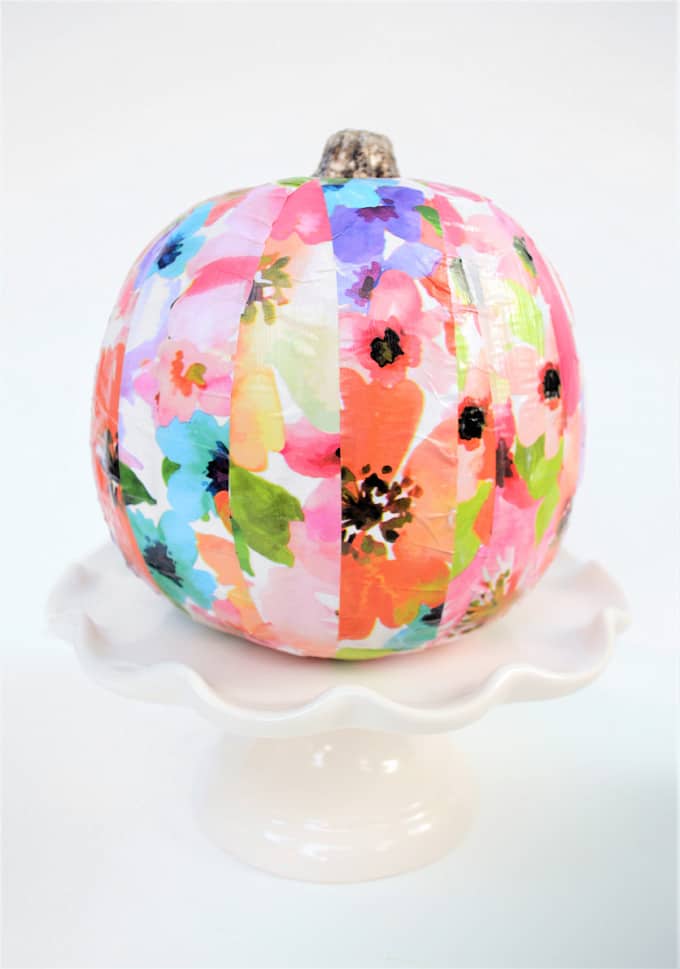 easy mod podged pumpkin decorating idea
The only problem is, your home is still in summer mode. You're used to throwing open the windows and letting the outdoors create your indoor ambience. Fall puts a stop to all of that, of course, with it's dropping temperatures, rain and gusty winds.
There's good news in all of this, and it's the ease with which you can make your home feel like fall. The following six design ideas will transform your space from its breezy summer vibe to a warmer, cozier one that's perfect for autumn.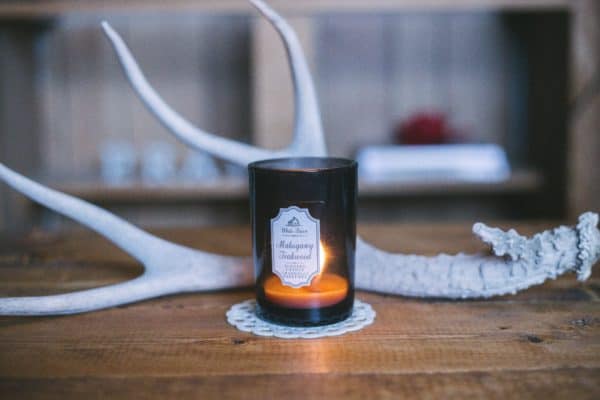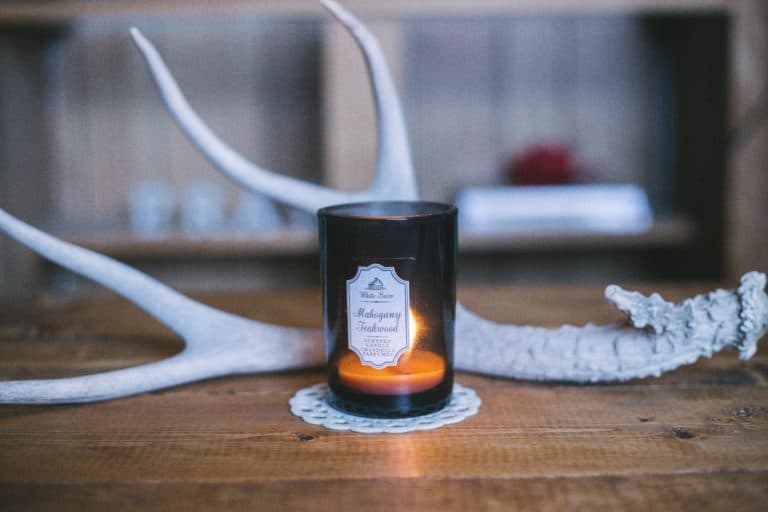 Light Candles
In summer, you relished in the opportunity to let natural light flood into your home and brighten the mood. You can still do this on fall days when the sun's out — taking advantage of natural light instantly makes a space feel bigger and warmer. But, once the sun starts to set, you'll probably find yourself craving a bit more warmth than your table, floor and overhead lights provide. That's where candles come in.
Simply setting out a few candles and lighting them casts a warm glow over the entire room. They set the scene whether you're cozying up to watch movies or sitting down for a festive meal. You can take your candle-lighting one step further by choosing votives that are scented seasonally. Scents like pumpkin spice, cinnamon, apple and pear will only warm up your space even more.
Toss Some Throw Blankets
As temperatures drop, you can't have enough warm-and-fuzzy accessories around the house to keep you feeling, well, warm and fuzzy. Your best option is, of course, investing in thick, soft and warm throw blankets for all of the sitting rooms in your home. Not only can you use throw blankets to add color and texture to your furniture, but you'll love wrapping up in one to sip tea, read a book or watch a film this fall.
Lay Down an Area Rug
Cool tile floors feel great in summer, and they can even help regulate your space's chilled temperature. That's the exact opposite of what you want when temperatures drop, of course.
An area rug can solve this problem by putting fabric beneath your feet for a bit of added warmth. On top of that, area rugs instantly give your room a focal point because they come with intricate patterns and designs. If you have a basic set of furniture, you'll be shocked at just how much color and cohesion an area rug provides. Investing in one now will have your room looking its best year-round.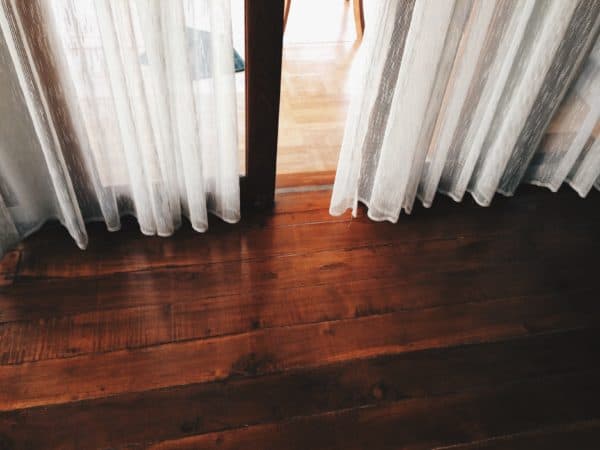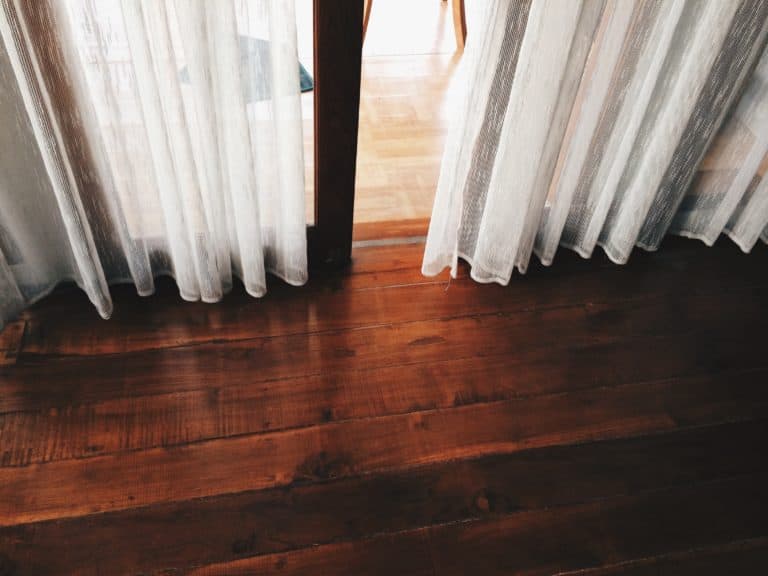 Hang Curtains
You're probably realizing a theme here: fabric is a key element in a warm, cozy fall interior. As such, you can hang some curtains to further strengthen the seasonal vibe you seek.
Curtains do more than just create a look of warmth — they can help keep the interior of your home at the right temperature. Thick fabrics prevent heat from escaping through your windows, thus keeping it inside where you want and need it. In fact, thick curtains are one of the best ways to keep your home warm this fall and winter, along with other tricks like checking for and blocking any draughts you find and closing the chimney when it's not in use.
Bring the Outdoors In
So much of the joy of fall comes from the changing of the seasons and scenery. Chances are, you love the look of color-changing leaves, stout seasonal gourds and ghostly white pumpkins. You can easily bring these elements into your home with fall-inspired centerpieces or other design elements. Even better: you might be able to go outside and collect some natural elements on your own and turn them into seasonal décor, too.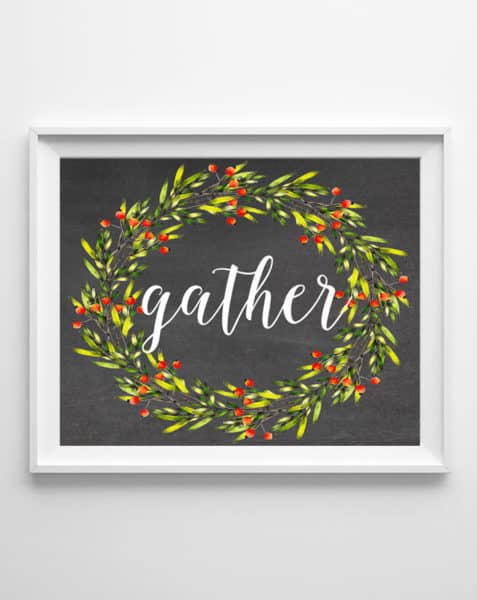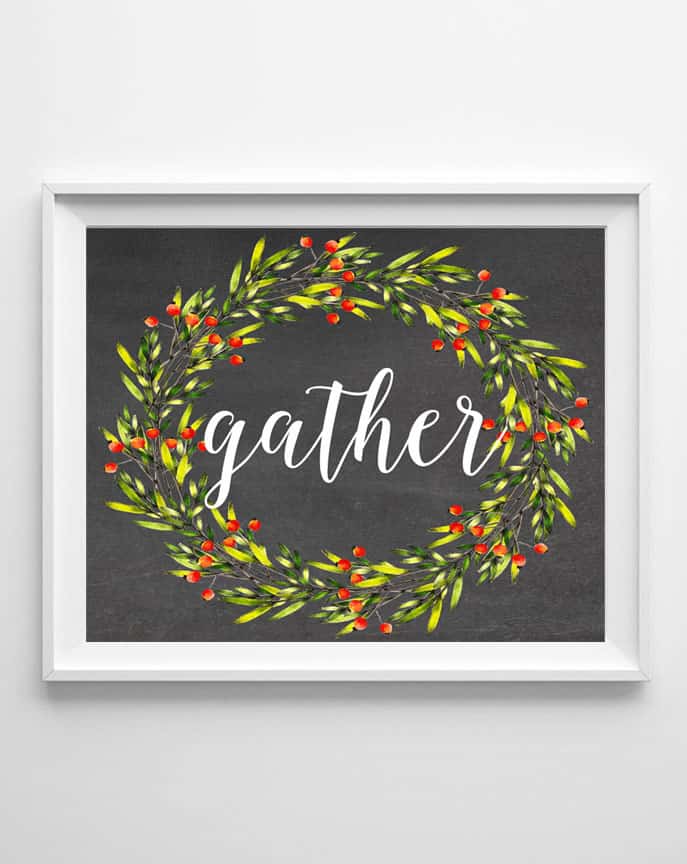 fall printables via burlap+blue
Change Your Colors
It would be unreasonable to advise anyone to re-paint their home with every season — you probably don't want to redecorate your home quarterly so it goes with the season. But you can make one easy swap to make your living room feel like it's festive without completely overhauling the look of your home.
All you have to do is pick up a new set of throw pillows to add to your existing furniture. You can choose blatantly seasonal ones or colors and patterns reminiscent of fall. Either way, you can take your selections home and toss them onto your couch. With that, you've created that fall feeling in only a few seconds.
How will you get your home ready for Halloween and Thanksgiving season? These are just six of the many, many ways you can do it. So, roll up your sleeves, get started and, before you know it, your space will reflect the cozy feeling you already have in your heart come fall.
Thanks for reading all about my Design Ideas to Add Comfort to Your Home This Fall. Have a lovely day!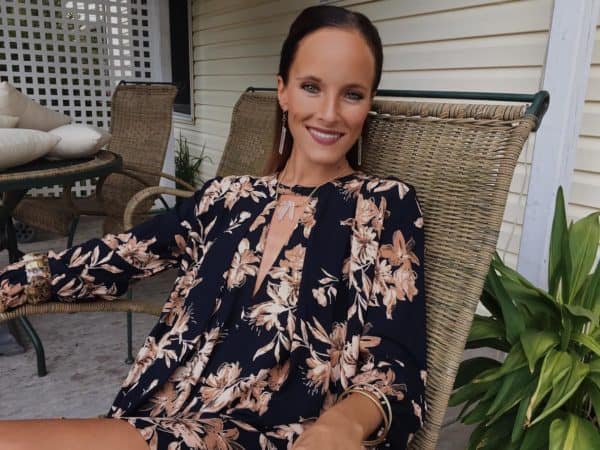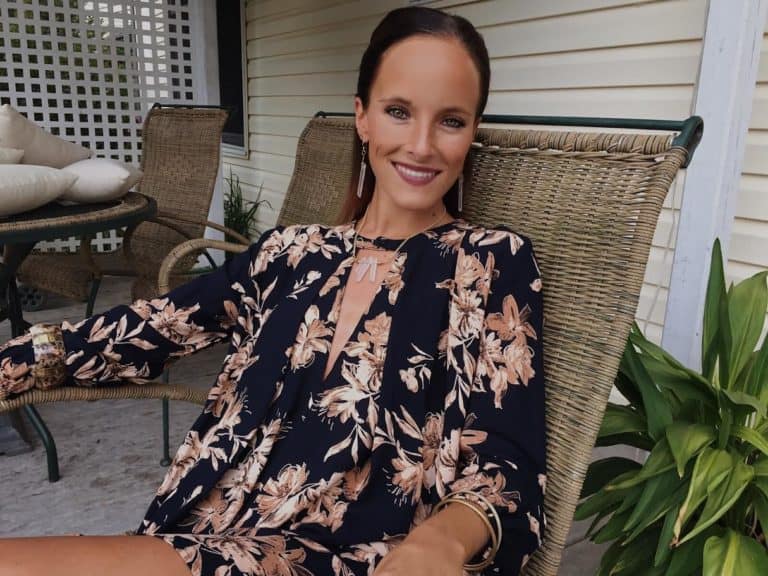 Kacey is a lifestyle blogger for The Drifter Collective, an eclectic lifestyle blog that expresses various forms of style through the influence of culture and the world around us. Kacey graduated with a degree in Communications while working for a lifestyle magazine. She has been able to fully embrace herself with the knowledge of nature, the power of exploring other locations and cultures, all while portraying her love for the world around her through her visually pleasing, culturally embracing and inspiring posts.
Follow Kacey on Twitter and subscribe to her blog to keep up with her travels and inspiring posts!