Looking for easy advent calendar ideas? I have three for you in this post! These free printable advent calendars are a fun and easy way to countdown to Christmas! Just print and let the fun begin!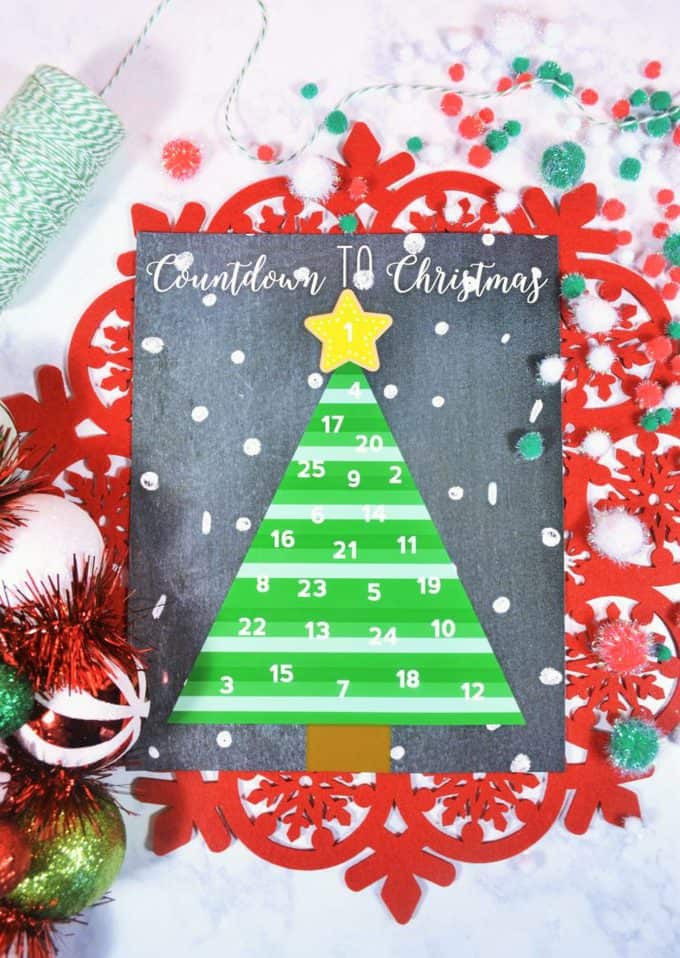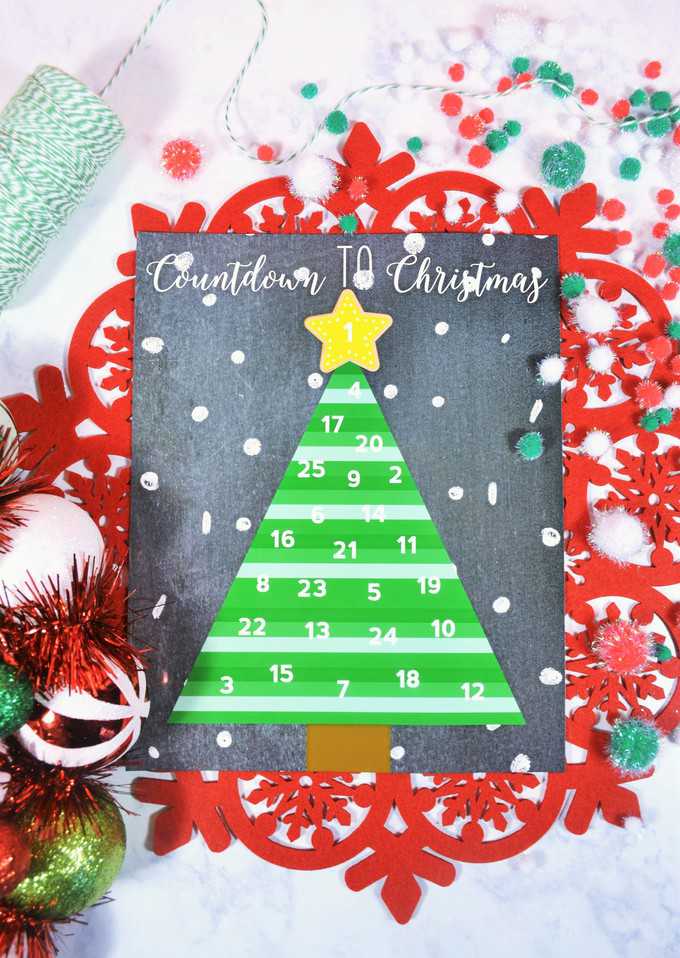 I have not one, but three, free printable advent calendars to share with you all over the next couple of weeks. I love the idea of a printable countdown to Christmas that is fun and hands-on, but doesn't require a huge time or monetary investment.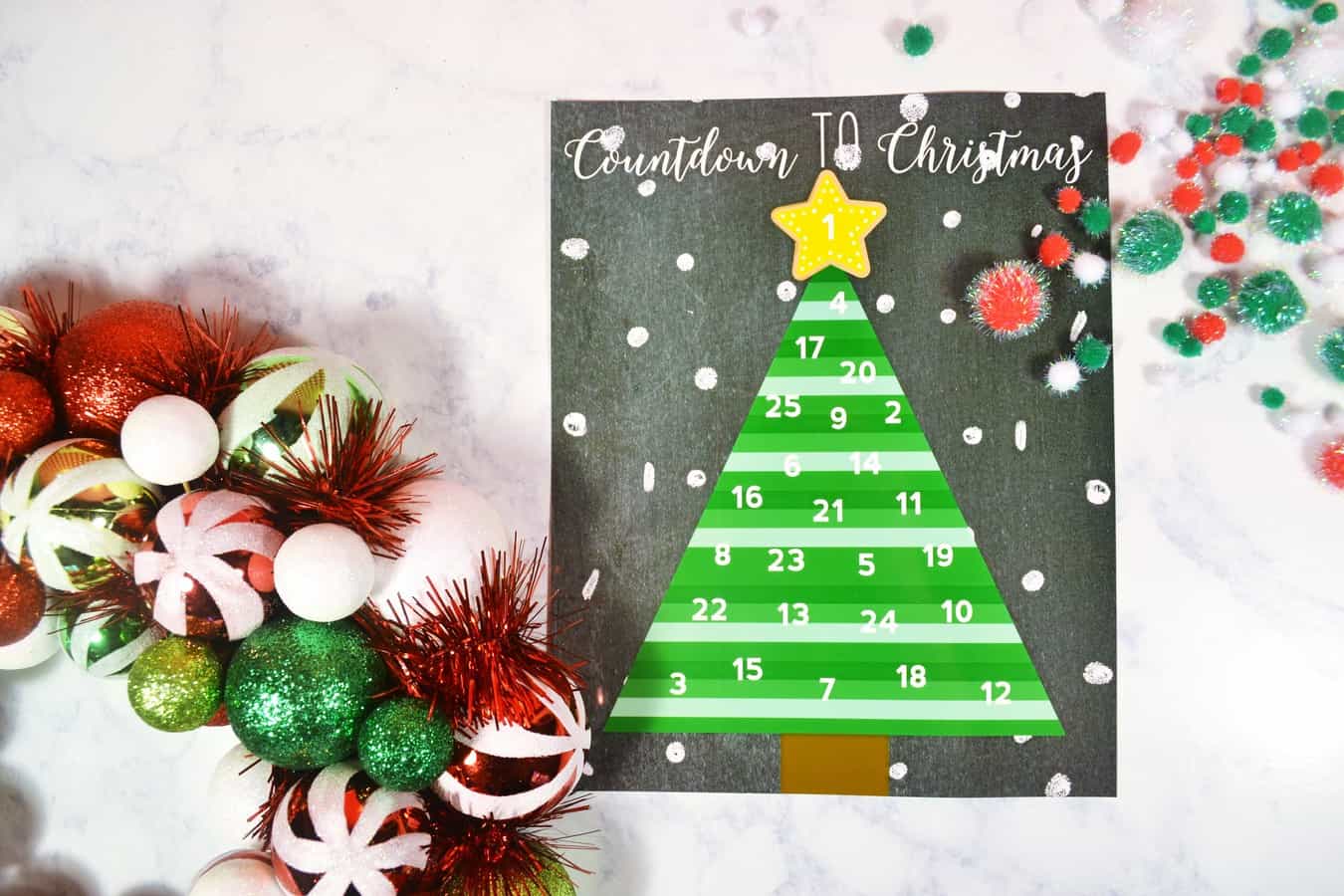 This Christmas tree printable advent calendar features a snowy chalkboard background and sweet Christmas tree. Use glue and colored pom poms, cotton balls (they'll look like snow!), or even holiday or ornament-themed stickers to count down the days to Christmas!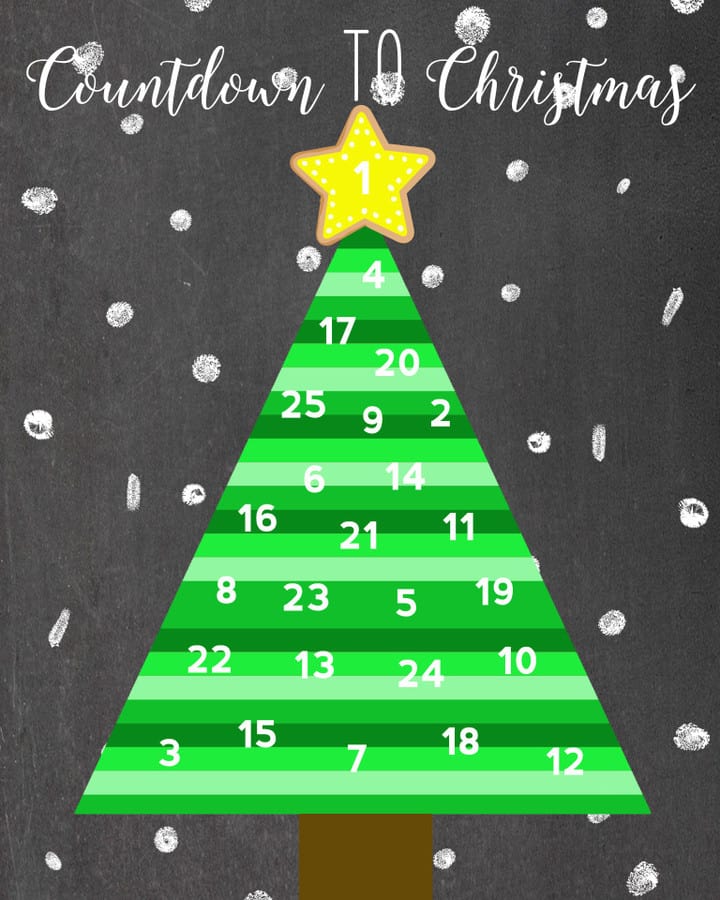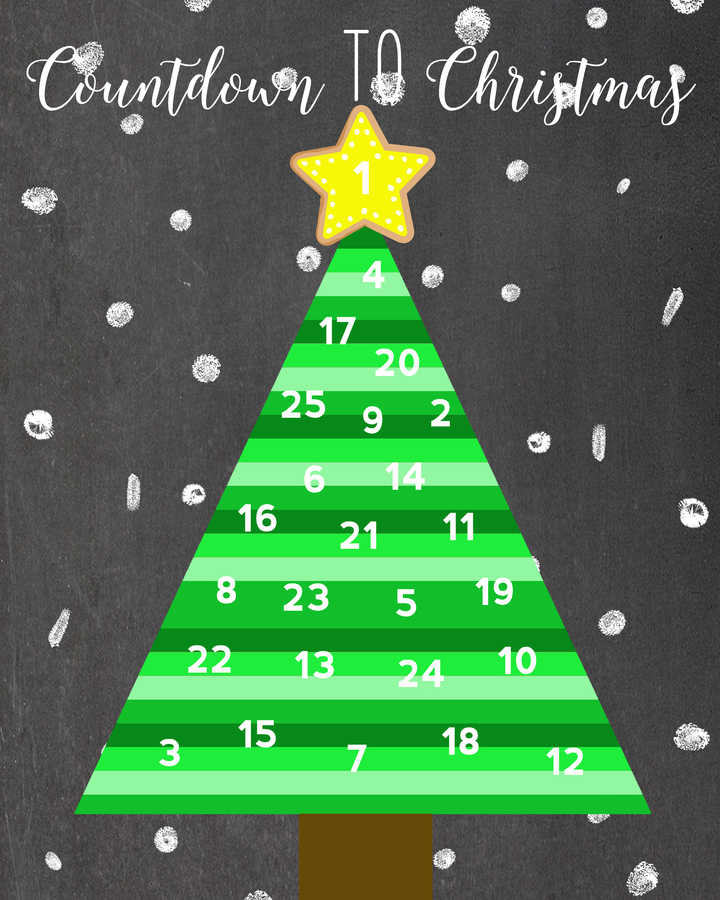 Click to download your Christmas tree advent calendar, print out (I recommend professional printing, as the chalkboard background uses a lot of ink) and hang! Calendar prints best as an 8×10.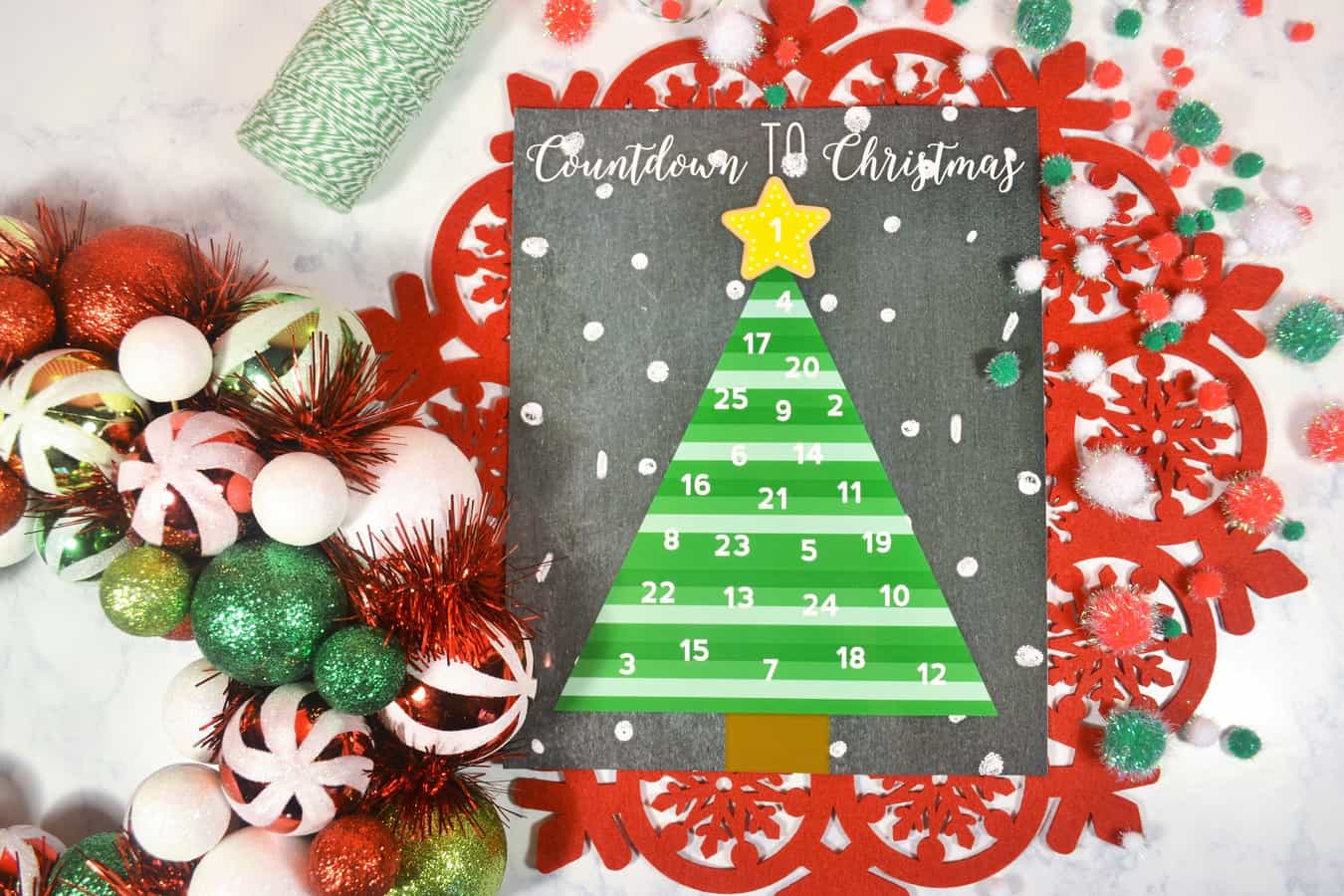 There's plenty of other advent calendar inspiration in our archives!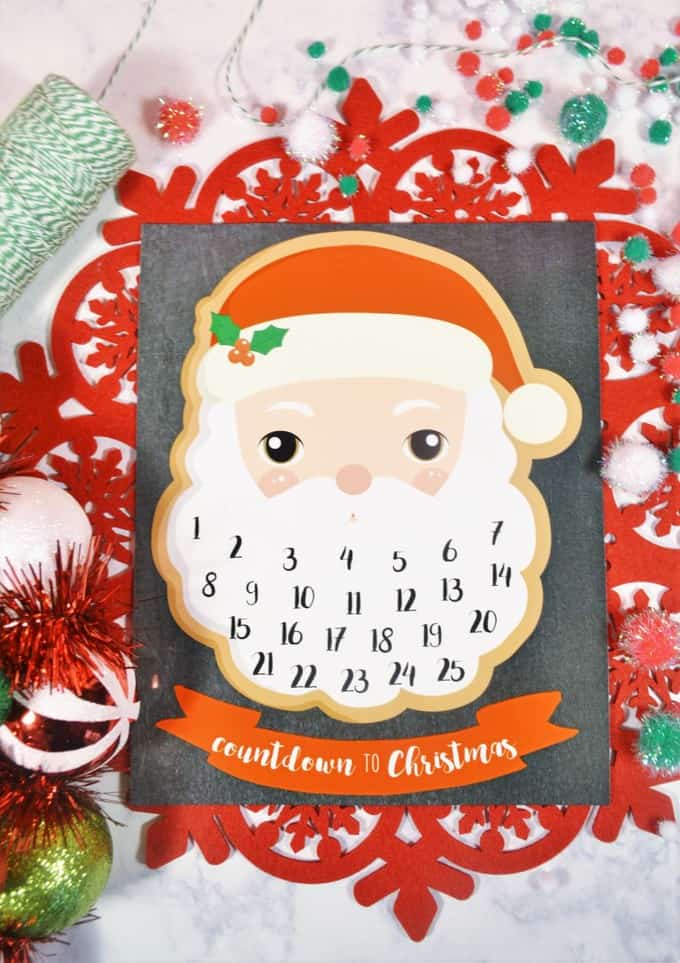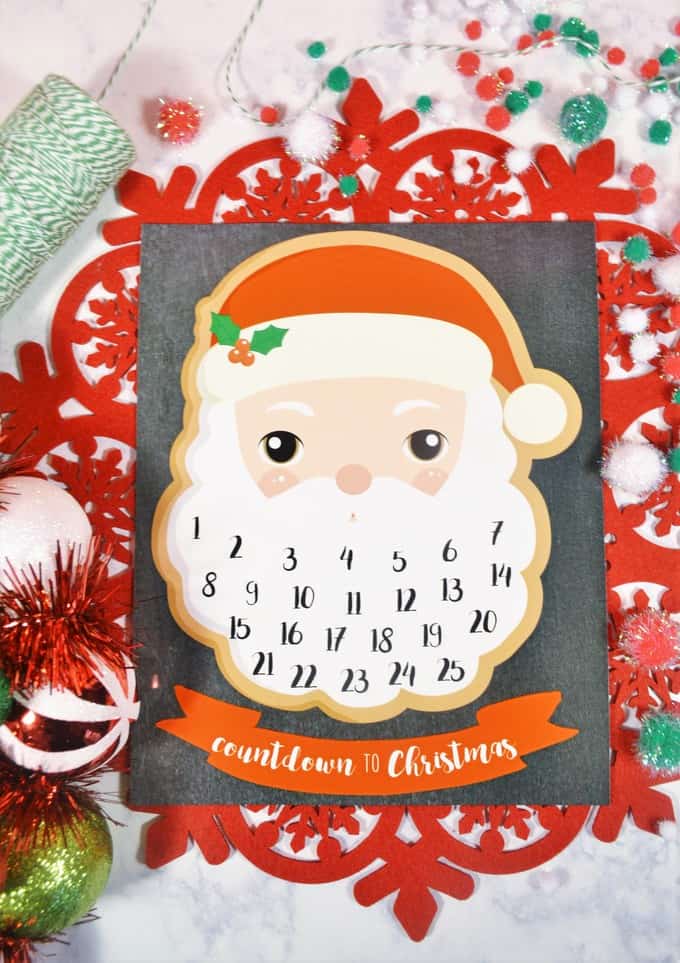 This santa claus printable advent calendar is super cute! All you need are white pom poms or cotton balls!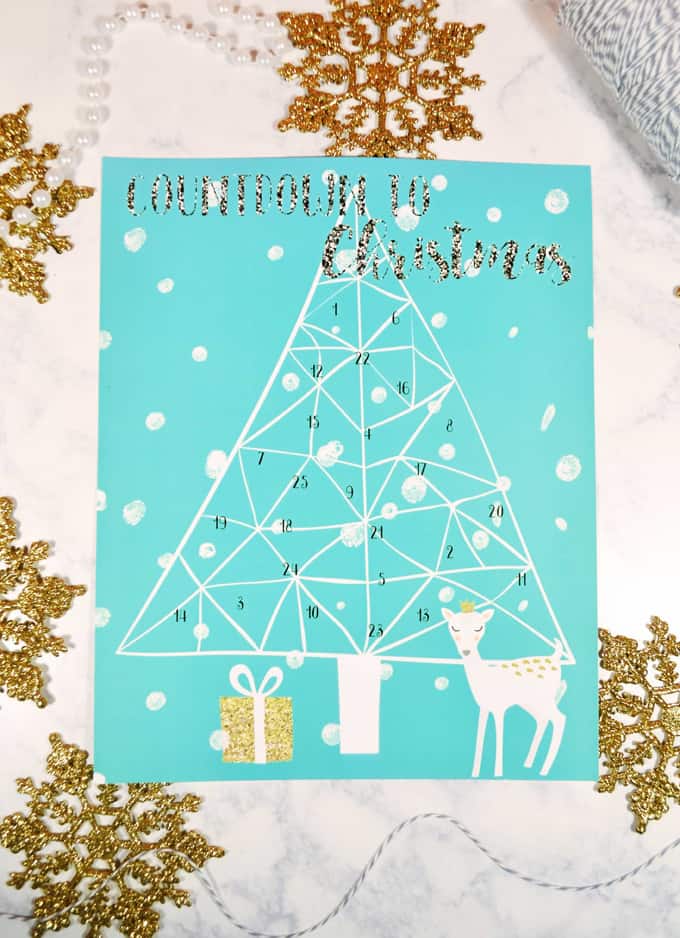 This vintage inspired printable advent calendar is whimsical and fun!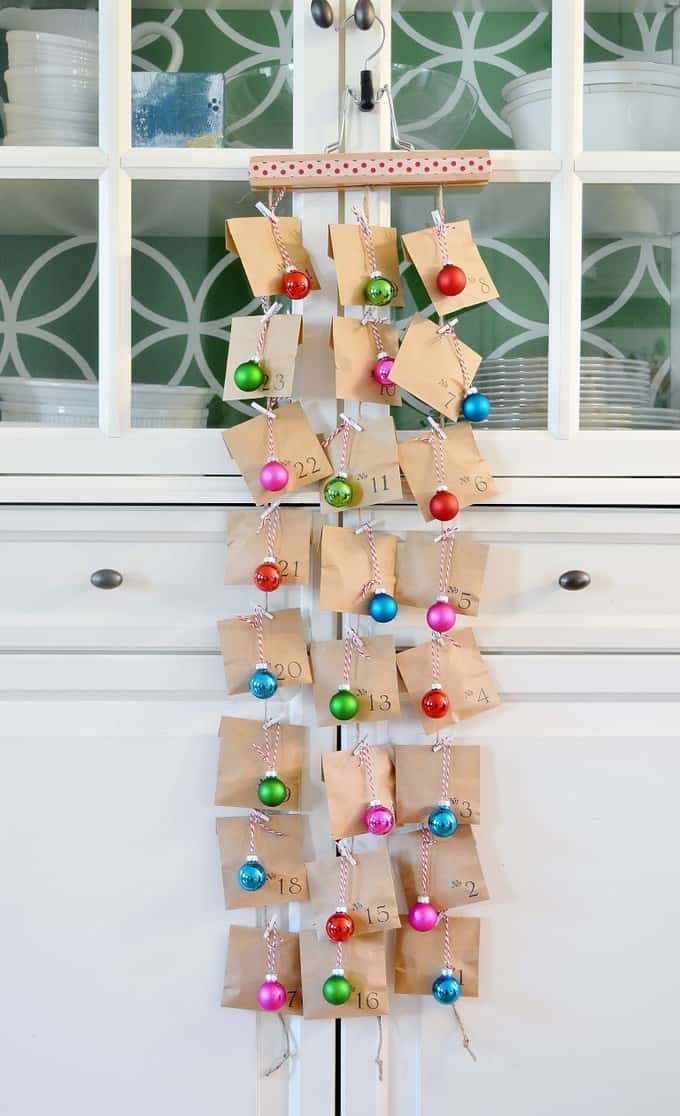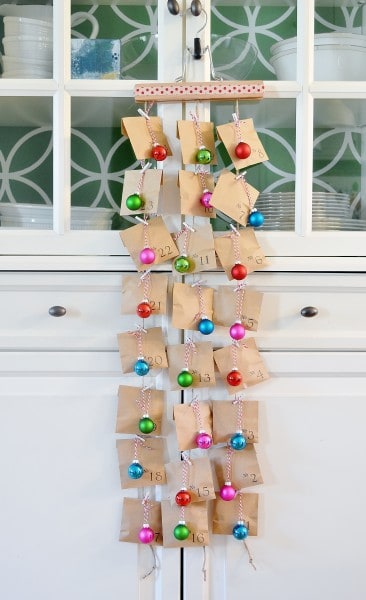 Last year's advent calendar, featuring mini ornaments and small treats, was so much fun for the kids as they opened a new bag each day.
This post has a collection of my favorite advent calendars to inspire you...so many amazing and creative options!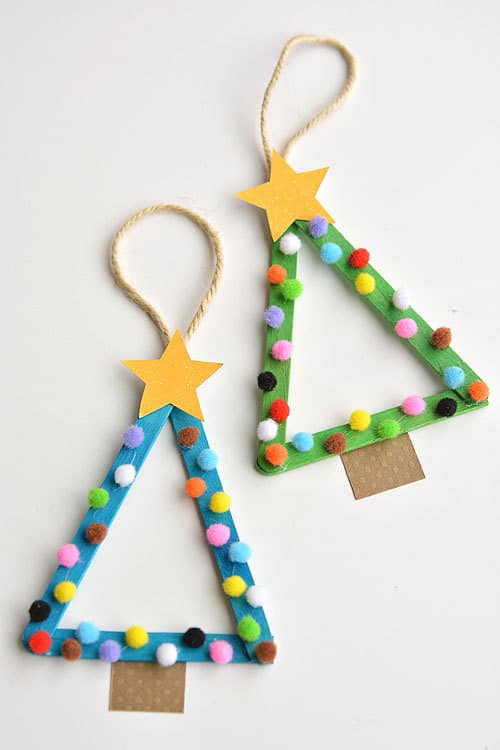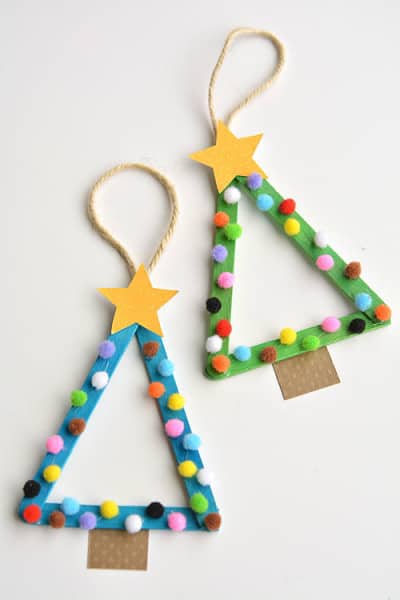 Looking for more ways to craft with kids? This collection of favorite Christmas Crafts for Kids has you covered!
Thanks for reading all about my christmas tree printable advent calendar! Have a crafty day!