A Mediterranean Snack Platter is a great, crowd-pleasing appetizer. This recipe comes together easily, and can be customized with all your favorite Greek flavors.
I love Mediterranean food, and this snack board is my go-to when I'm asked to bring appetizers to a family gathering. In fact, I made one a few weeks ago to bring to my family's Thanksgiving get-together.
My favorite part of this Mediterranean Snack Platter is that it comes together so quickly and easily.
I purchased all of my nibbles a day or two in advance, and just assembled it all together at the last minute.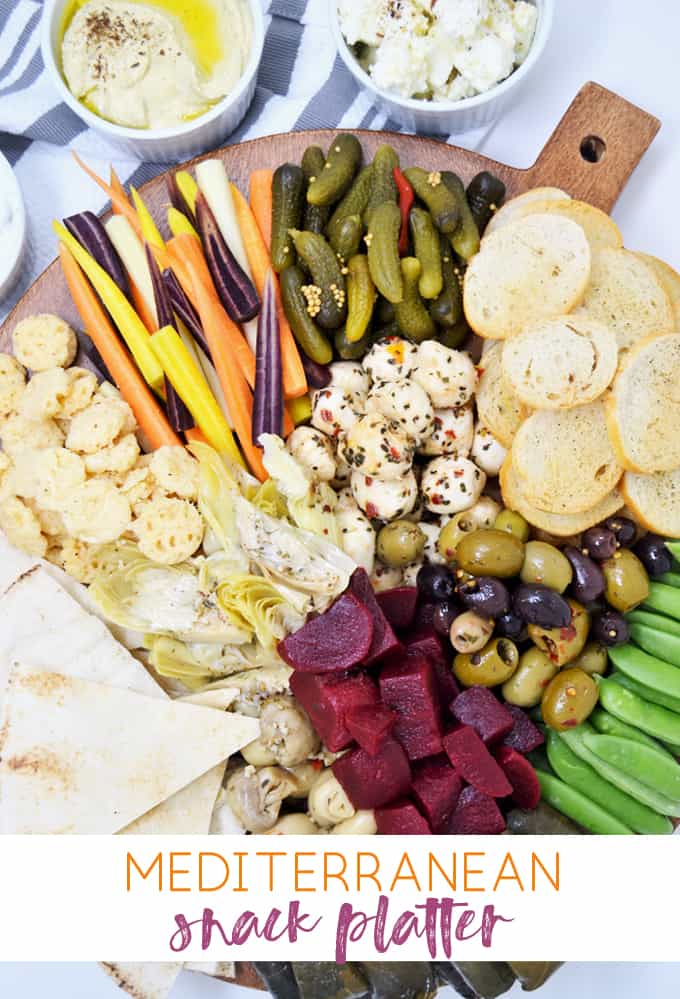 The first step, obviously, is to find a board you love.
You'll want it to be a good size and food safe. I prefer round boards but there are some great rectangular options available, too.
Amazon has a huge selection of board to consider. Here are a couple of my favorites: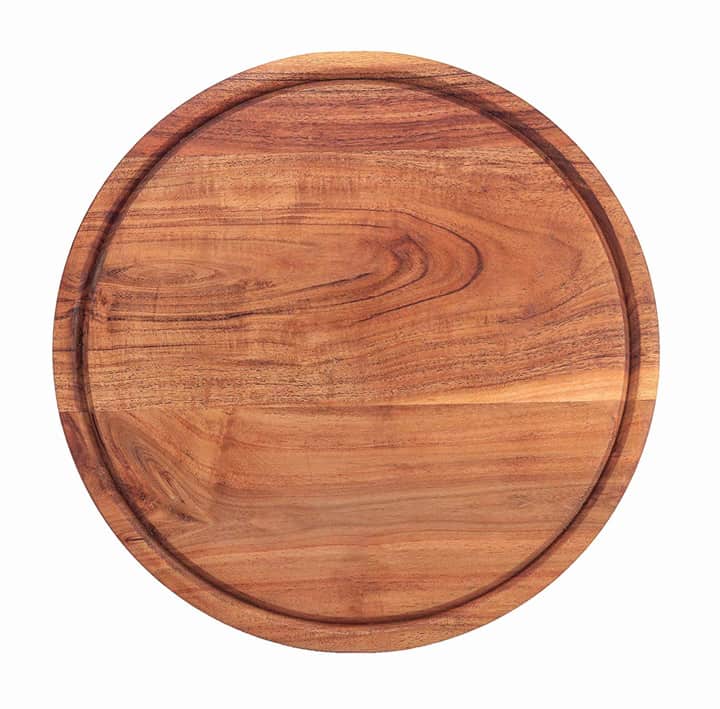 While this board is on the smaller size, I do love the groove around the edge to catch juices! The groove also makes the board easier to transport once full.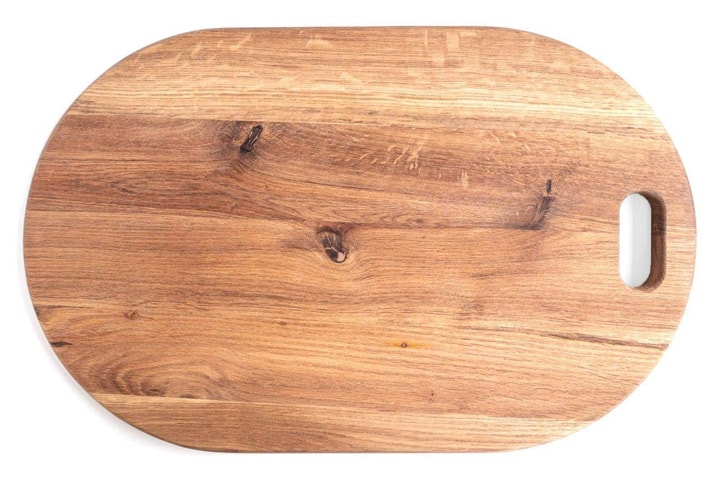 This oversized board is approximately 20 inches long (and there are several shapes to choose from). I like how this one has a handle, as well.
Mediterranean Snack Board Items
The sky is the limit when trying to decide what to include on your board. I found almost all of these items at Wegman's (they have an AMAZING olive bar to choose from) and Trader Joe's.
Here is a list to get you started:
Dolmades (Stuffed Grape Leaves)
An Assortment of Olives
Marinated Mozzarella Balls
Feta Cheese
Crackers and/or Pita Bread
Tzatziki Dip
Hummus
Carrots, Cucumbers, Tomatoes Sugar Snap Peas and/or Other Veggies to Dip
Cheese Rounds or Crackers
Toasted Baguette
Marinated Artichoke Hearts
Marinated Beets
Other Marinated Vegetables (I Included Marinated Mushrooms on Mine)
Cornichons
Salami and/or Other Cured Meats
For my feta cheese, I simply cubed it up, added olive oil, lemon, greek seasoning and red pepper flakes to it, and put it in a small ramekin.
You can also include various nuts and dried fruits on your board. I didn't only because I ran out of space!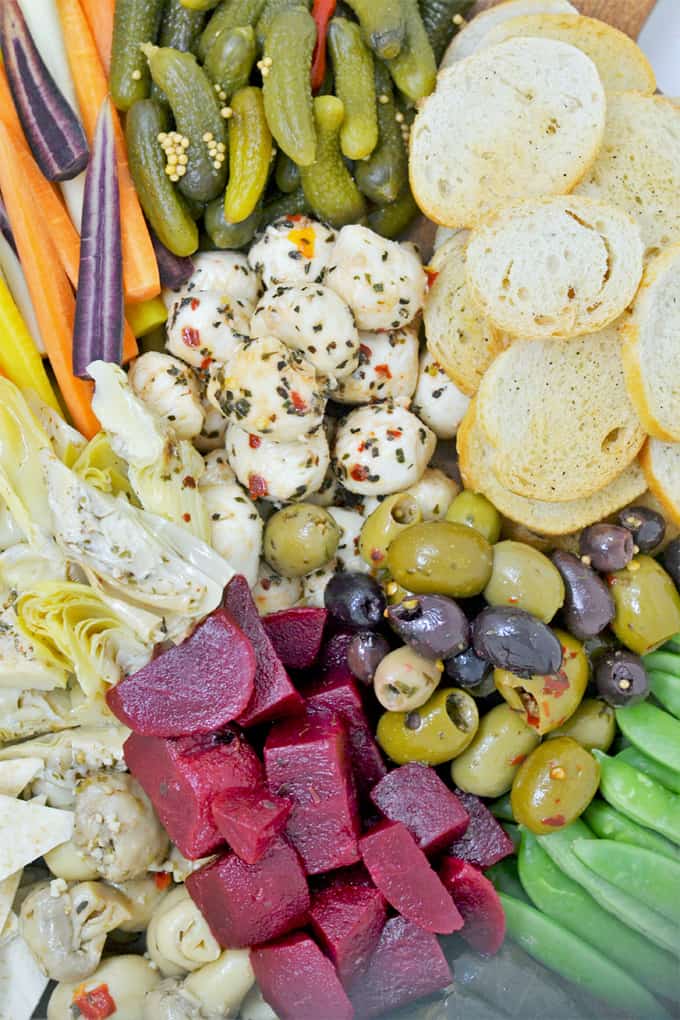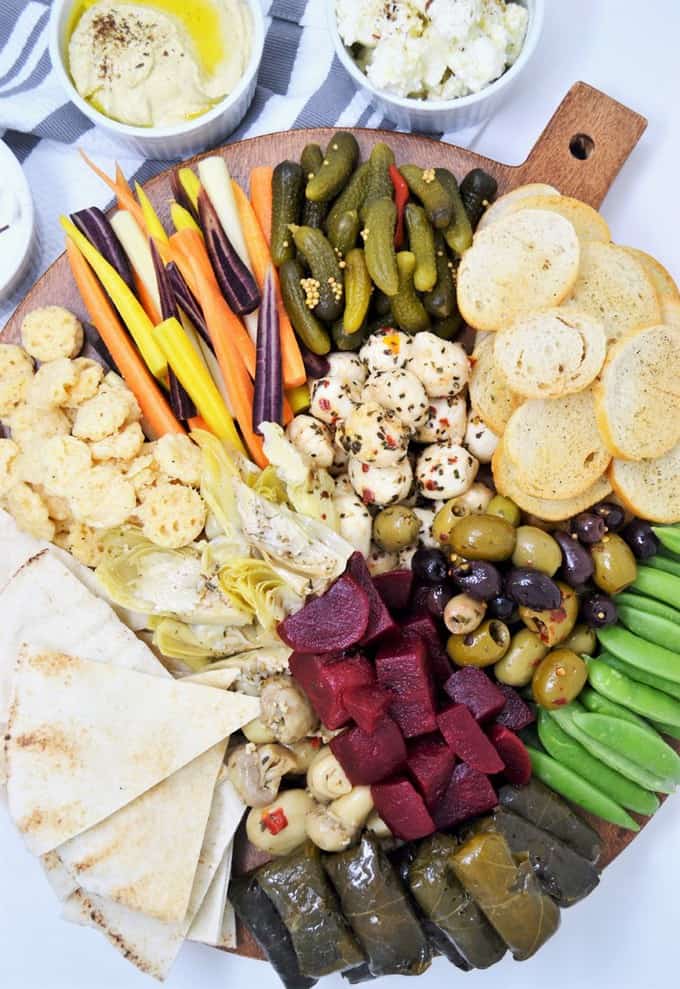 As you can see, I put the hummus, tzatziki, and feta into separate, small bowls which I displayed around our board.
This such a fun, crowd-pleasing appetizer. I would, quite happily, eat this as a meal.
Love creating boards for entertaining?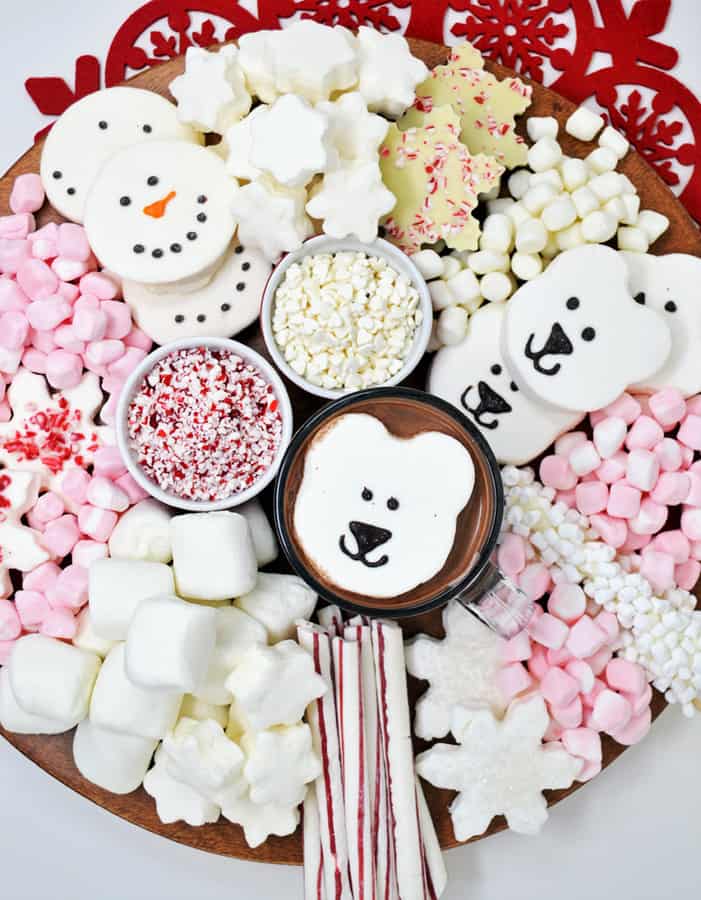 We also have this Hot Chocolate Toppings Board!
What is your favorite type of food to serve on a board?
Thanks so much for reading all about How to Make a Mediterranean Snack Platter. Have a lovely day!