Whether you have your own business, or just like making soap as gifts, it's always fun to have a plethora of soap packaging ideas and tips at your fingertips! Today, we're sharing clever soap packaging supplies & inspiration!
A few years ago, I shared a post with ideas for packaging homemade soap, and it's one of my most popular posts to date. You guys LOVE soap packaging inspiration, and with good reason. The right creative packaging can turn an ordinary bar of soap into a work of art.
So today, I'm sharing lots of sources for soap packaging supplies, plus some more, NEW ideas for packaging your handmade creations!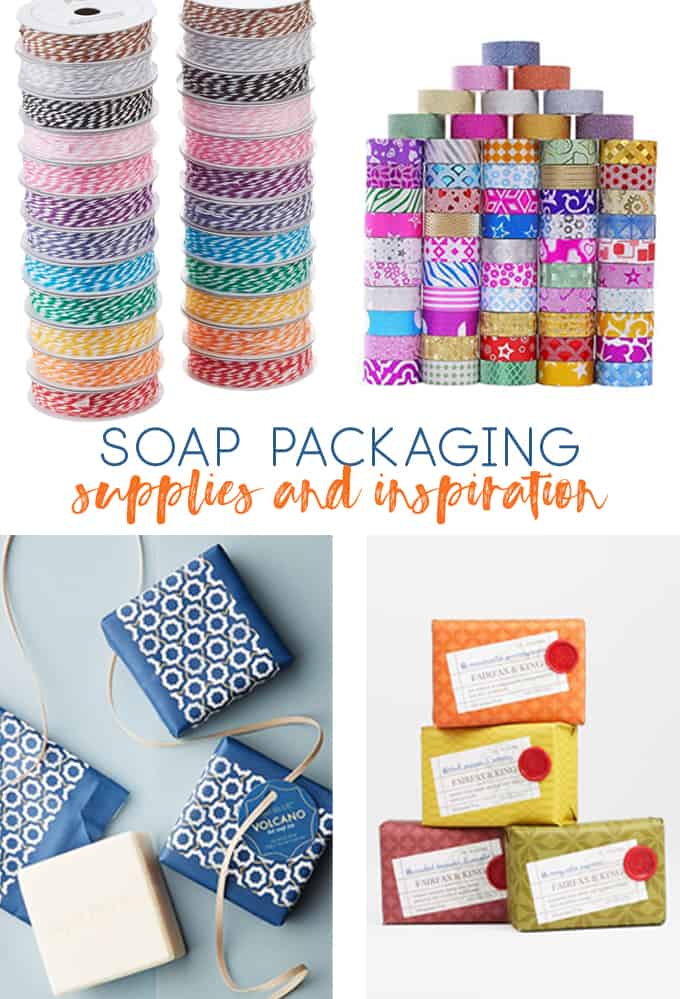 Let's get started with some easy-to-procure, inexpensive soap packaging supplies that you may want to consider…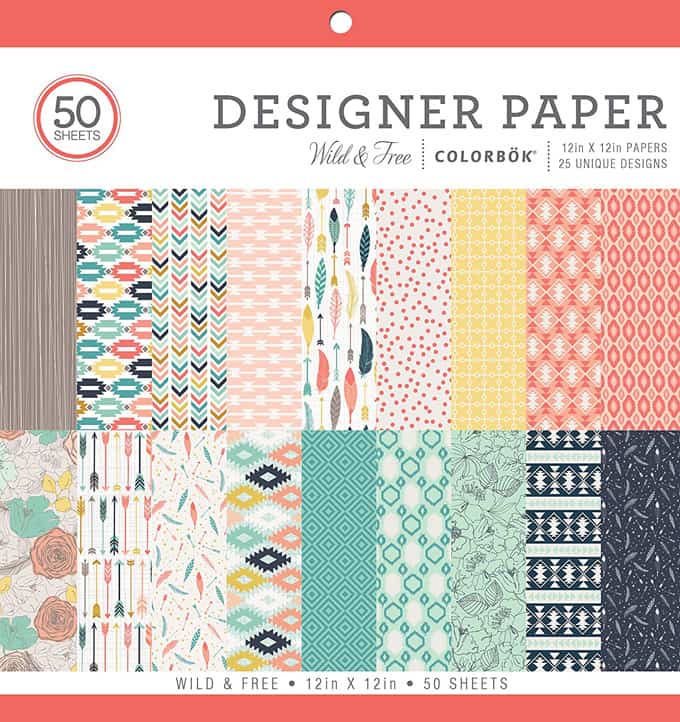 Decorative paper is one of the easiest and cheapest ways to package soap. You can choose from hundreds of patterns and colors to in your local craft store or online (see above paper set here).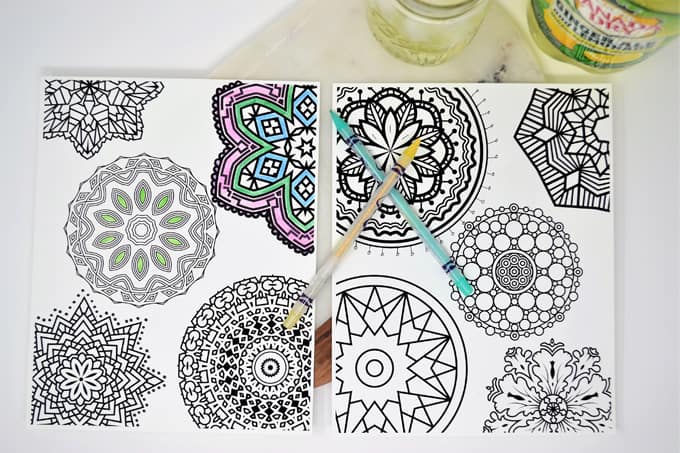 You can also print out and color mandala coloring pages for a fun and unique soap packaging idea!
Corrugated paper is an easy way to package soap, and it's so inexpensive. Buy bright and bold corrugated paper, or pick up a package of more neutral colors.
Lastly, I LOVE this huge pack of colored vellum! Vellum is a different, but simple, way to package homemade soap!
Once you have your soap wrapped, you'll want to tie it up with something! Here are some of my favorite, inexpensive ideas…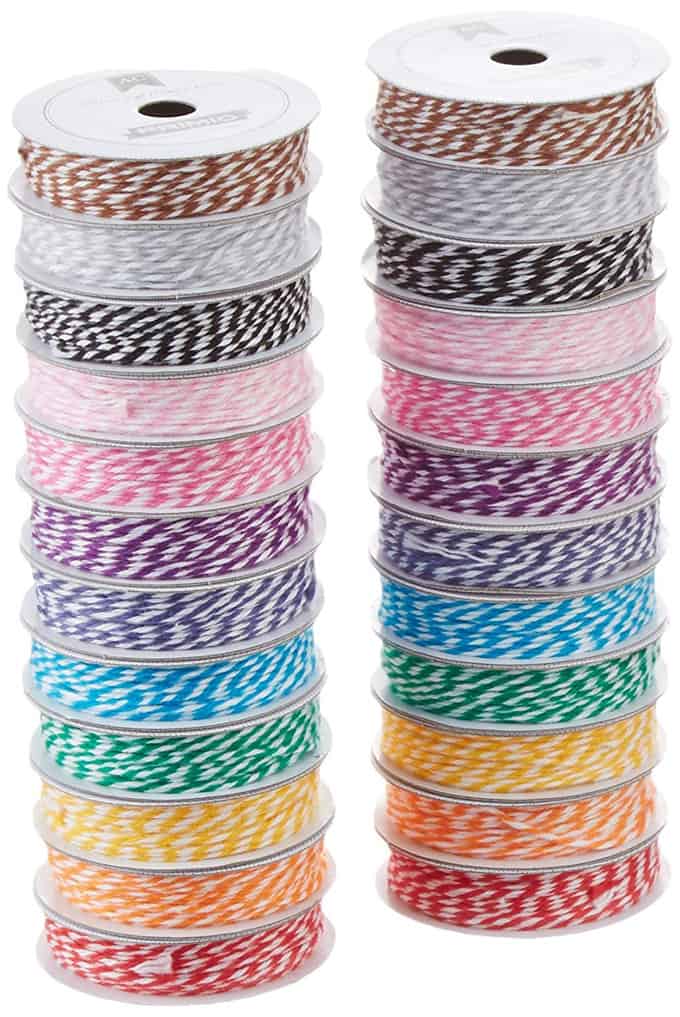 Bakers twine is so versatile! It comes in so many colors, and is perfect for adding the finishing touch to your homemade soap.
Cotton twine is another fun option, especially if you're going for a more natural, organic look.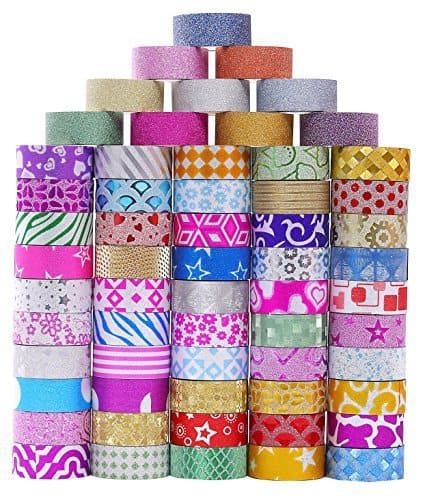 Looking to add a fun finishing touch? Don't overlook humble and inexpensive washi tape! Use it to add a strip of color, or to adhere a tag or label to your creation.
Speaking of labels, these simple kraft labels are perfect for labeling your homemade soaps. Or, for something a bit fancier, this sticker kraft labels would also do the trick!
Lastly, kraft bags are a fun and different way to package soap. Add a stamp or label to the front of the bag, and fasten with washi tape or twine. So cute!
Now that you have some packaging resources, let's get to some soap packaging inspiration. Here are some of my favorite ideas for soap packaging, from the simple to the more elaborate!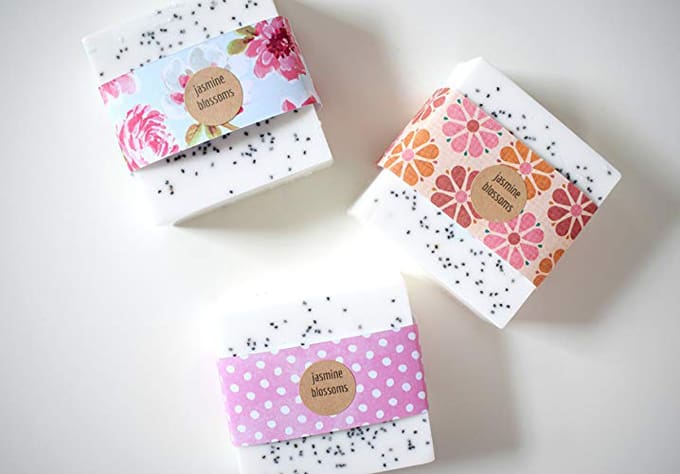 Simple, yet sweet. A length of scrapbook paper plus a printable tag. Source.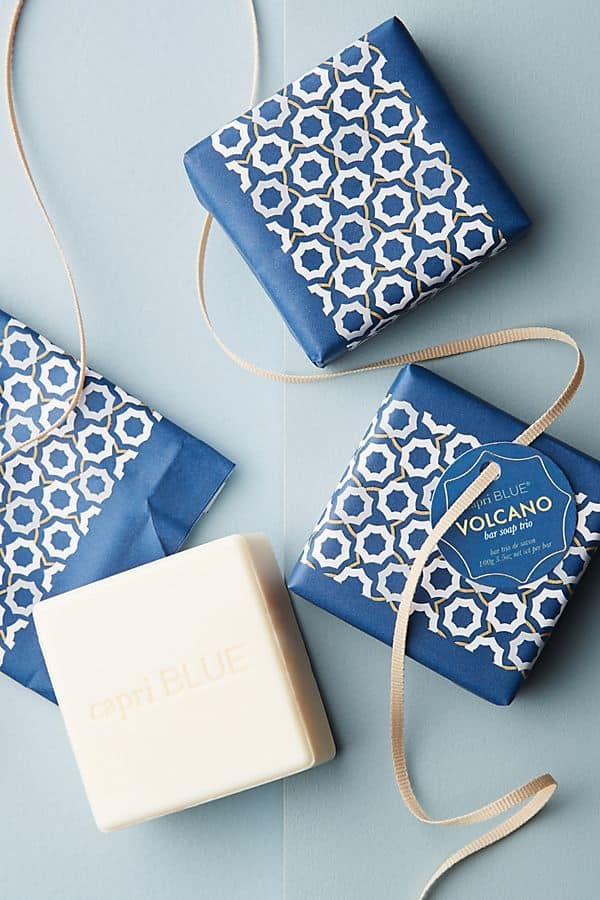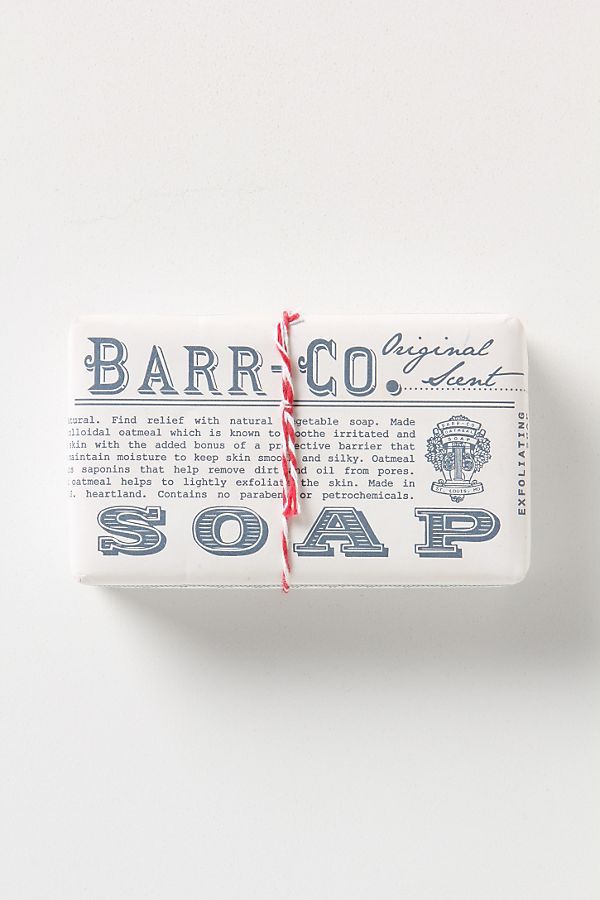 Anthropologie always has the best packaging inspiration. Paper, ribbon and a tag are all you need to prettily package your creations. Source top. Source bottom.
Such CLEVER ideas! Soap on a rope gets a fun update. And consider packaging multiples together for a cute presentation. Source.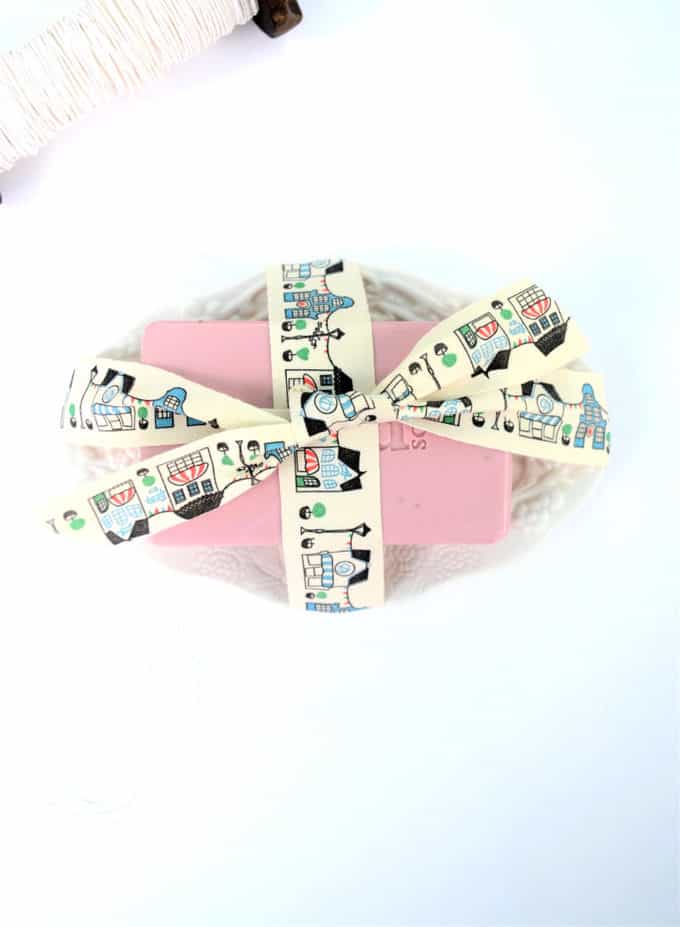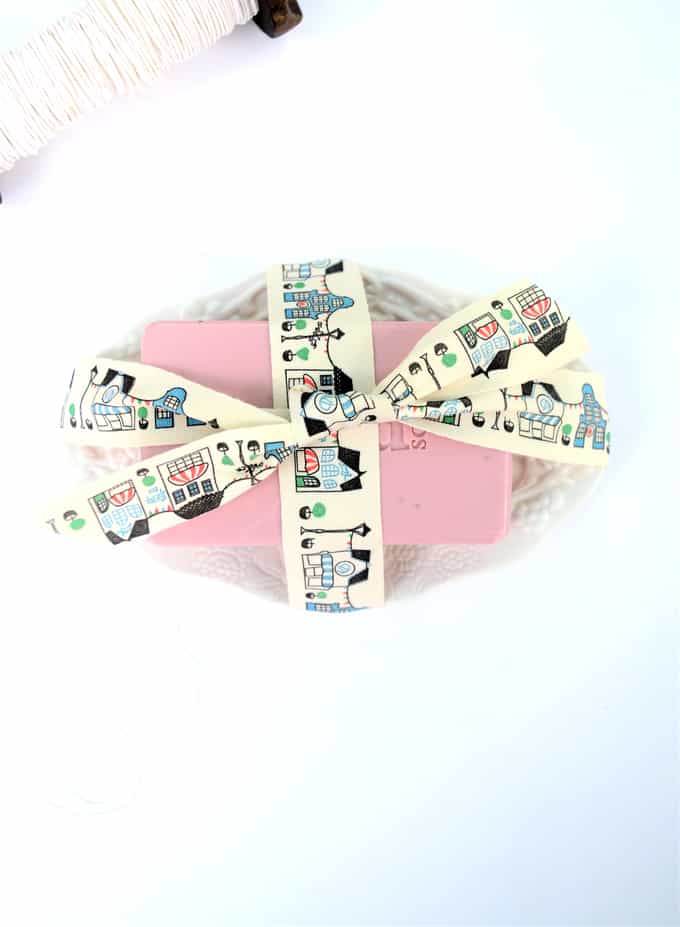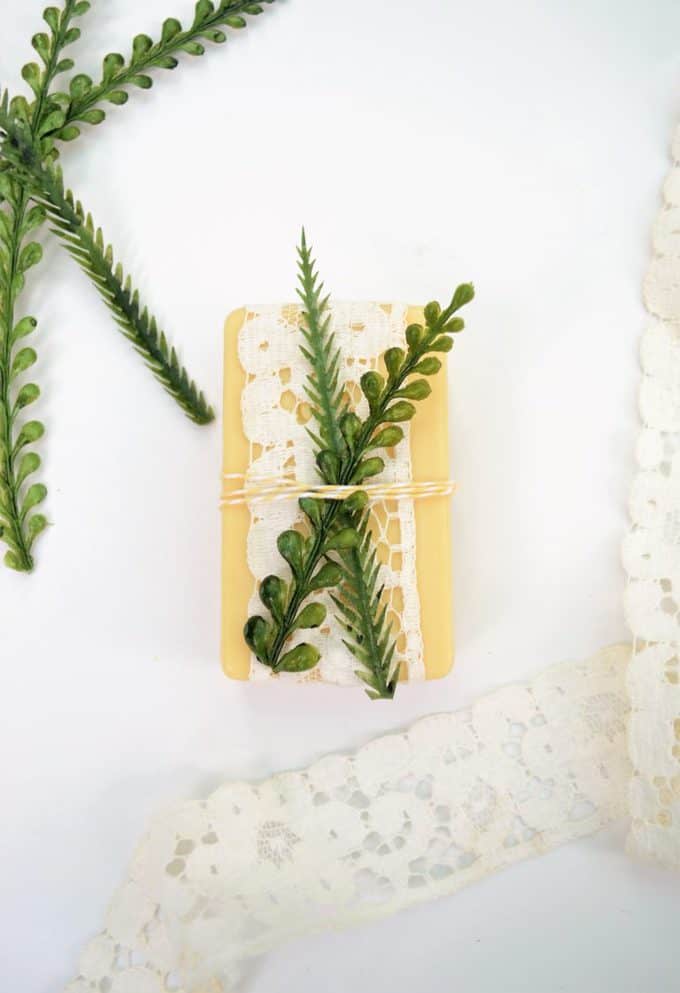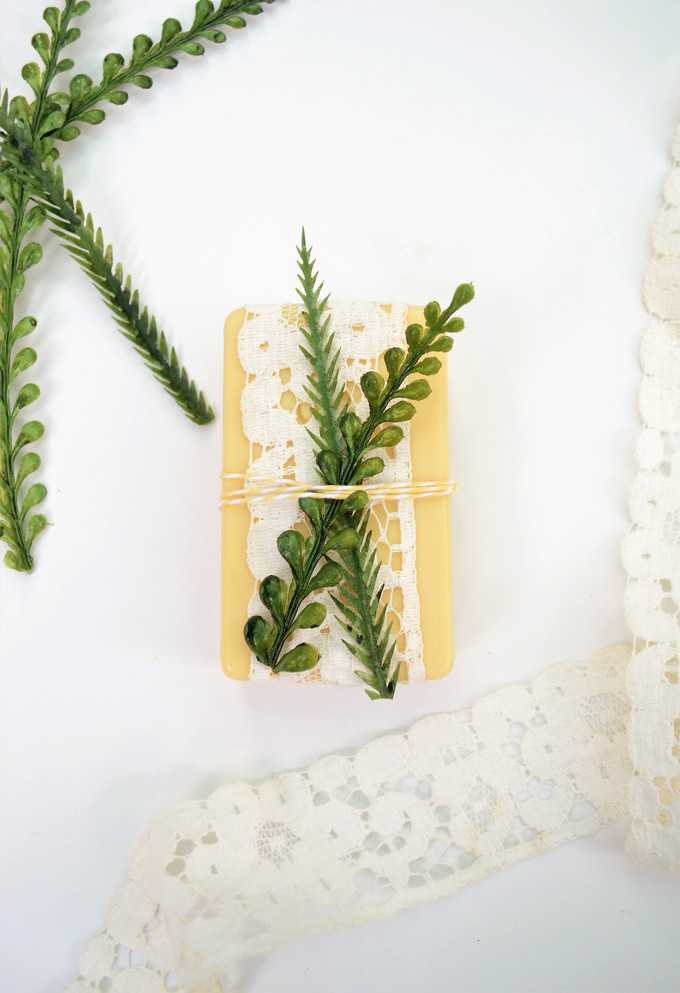 A soap dish and length of ribbon is another fun soap packaging idea! Or consider a length of lace, bakers twine, and a few floral or herb stems! Source.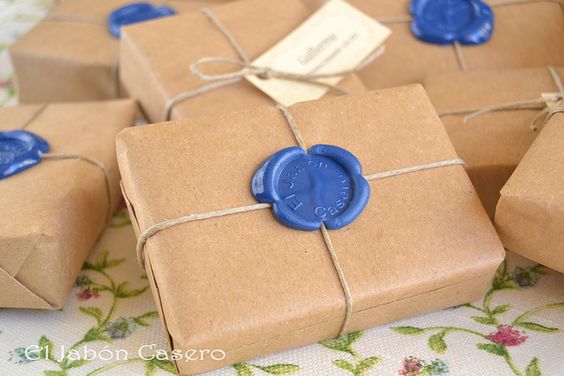 Wax seals and twine are always a good combination! Source.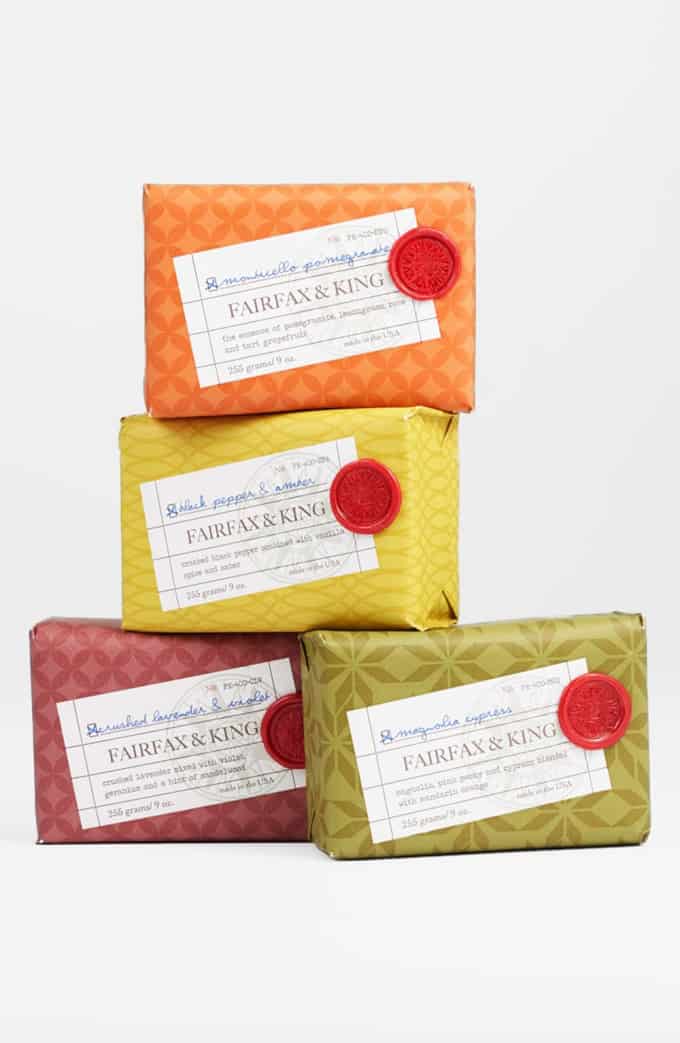 Or how about wax seals and decorative paper? Source.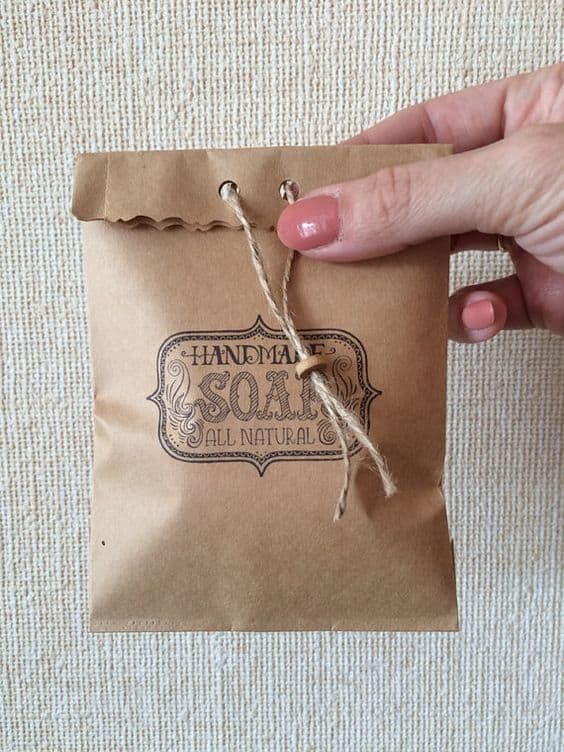 Lastly, how about handmade soap packaged in kraft bags? I adore this! Source.
Thanks for reading all about our Soap Packaging Supplies & Inspiration. Hope you have a lovely day!
**affiliate links are used to help support this blog. thank you!!