Two weeks ago, I shared my easy painted jars with you all. Today, I want to share the technique I used to make the glitter votive holders! I love how the glitter adds a touch of sparkle and glam to otherwise plain votive holders. You can use any color glitter to change the look, or to match your decor.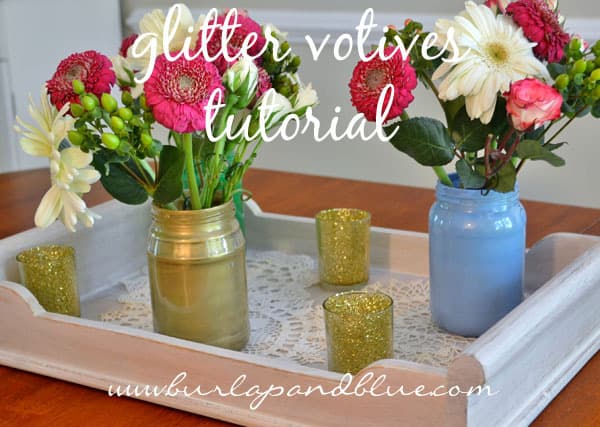 Here's what you need: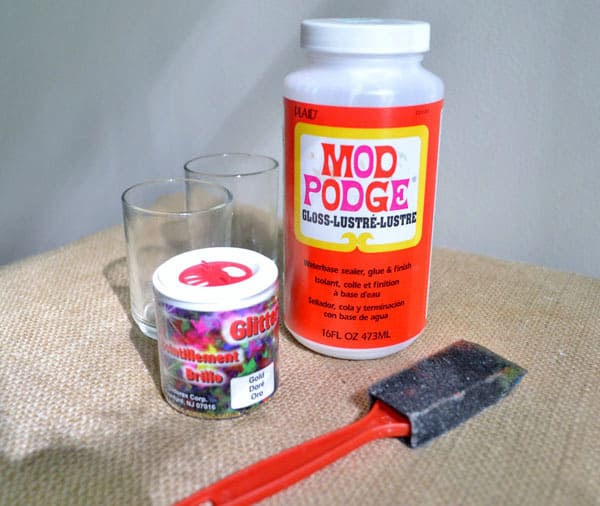 mod podge
glitter
votive holders
foam brush
Step 1: Brush the inside of your votive holders with the mod podge (don't worry-it dries crystal clear)!
Step 2: Add glitter to your votive holders, gently turning the votive holder so that the entire inside is coated. I did this over the sink to cut down on any potential mess.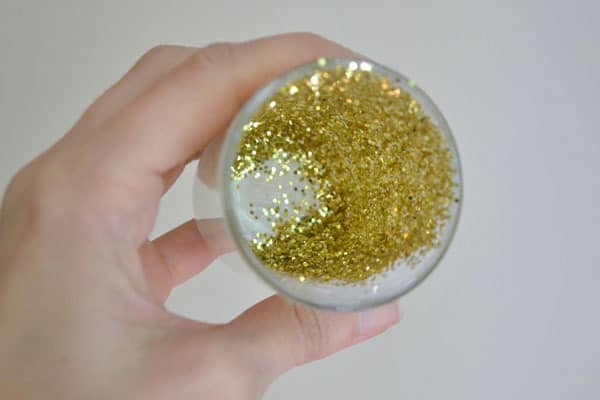 Let dry, and you're done!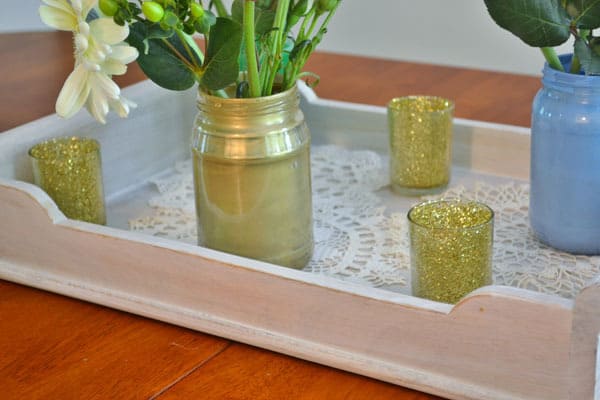 Really-so, so easy. This will work on any clear container…the dollar store has a great selection to choose from. You can even use larger glass jars and use them as vases!
Where in your home could you use a little extra sparkle?