We hope you enjoy the products we recommend. Just so you know, burlap+blue receives a commission from products purchased from this site. Oh, and one more thing, prices are accurate and items are in stock at time of publication.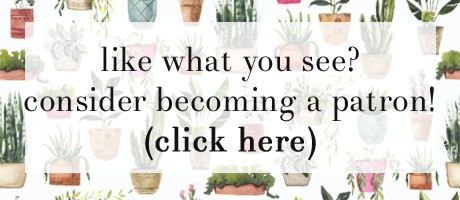 Sharing the very best printer for stickers, and the sticker paper we love (all from Amazon!)
Over the years, we've shared lot of Happy Planner printables with you.
No matter the occasion, and no matter the theme, there's a set of Happy Planner printables perfect for helping you stay organized in a creative and fun way!
The question I get asked more than anything is this: what is the best printer for my Happy Planner printable stickers? We hope today's post will help!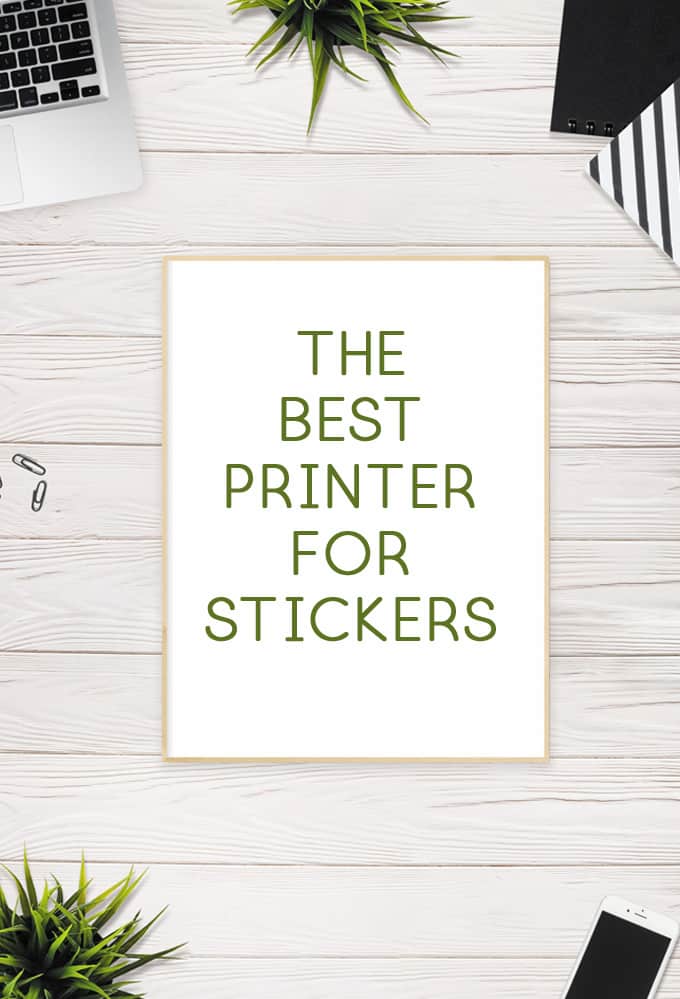 As a bonus, we're also sharing our favorite printer paper for printing stickers!
So let's get right down to it.
Best Sticker Paper
When I want to print stickers, I want sticker paper that is name brand, inexpensive, and easy to purchase (no obscure paper stores for me, thanks very much).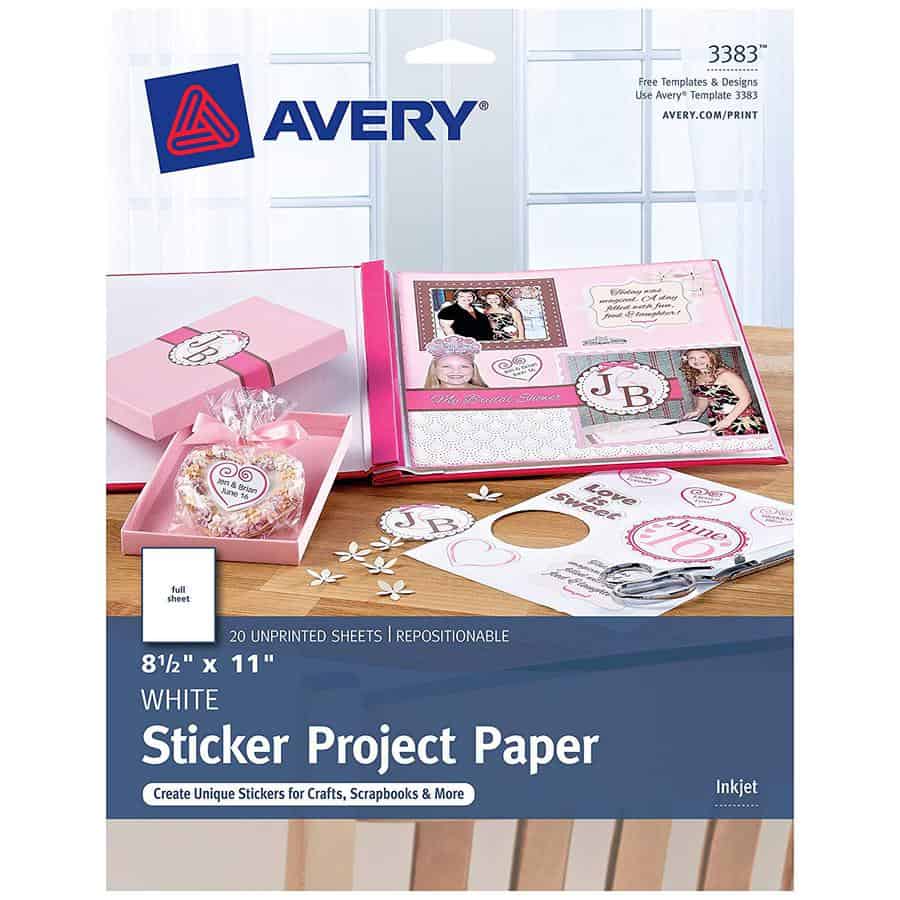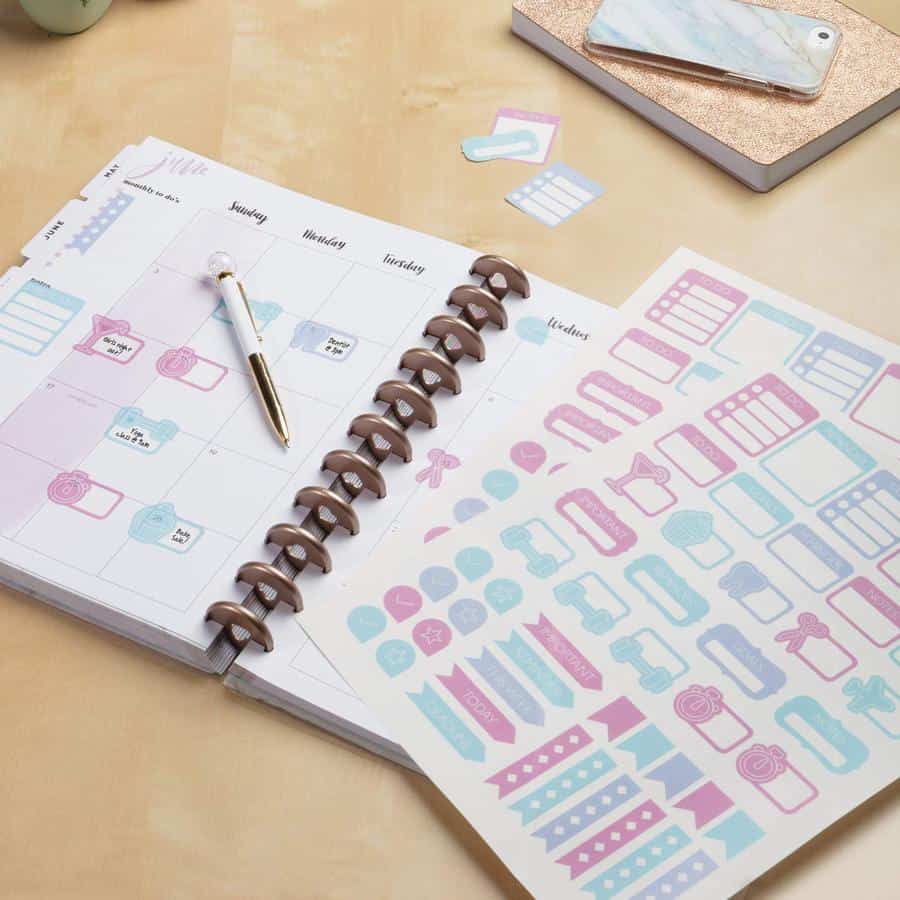 For my money, this Avery sticker paper is my go-to.
It's under $10, and ships free with Amazon Prime. You can get it in packs of 5, 15, 20 or 90 sheets!
Here are a few specifics of this sticker paper:
This full sheet printable sticker paper gives you the freedom to design stickers at the size and shape of your choosing

The white matte sticker paper helps provides bright elegance to your project, which is great for scrapbooking, party and holiday decorations, Christmas crafts, wedding favors, DIY gifts and crafts, and more

Guaranteed to stick and stay; the sticker paper has Ultrahold permanent adhesive holds onto glass, plastic, metal, and paper

Easy to customize the printable sticker paper with free templates and designs at avery.com/templates

The premium white finish project sticker paper is compatible with most electric die-cutting machines, and is optimized for both laser and inkjet printers
Best Printer for Stickers
Honestly, I don't feel as though there is one definitive BEST printer for stickers. Really, if you buy a quality everyday printer, you'll be fine for non-commercial, everyday-use sticker printing.
That said, I'm a big fan of HP printers. For one, if you get an HP eligible for Instant Ink, it's an INK BUYING GAMECHANGER.
Basically, HP Instant Ink is an ink cartridge replacement service. Simply, enroll your HP Instant Ink eligible printer in an Instant Ink plan. The plan charges a fee based on the number of pages you print each month. The printer sends ink level information to HP, and when the printer runs low on ink, replacement ink cartridges are shipped to you, automatically.
We pay $3/month for Instant Ink, and get 50 printed pages a month (these can include full color pages!) It's a great deal and one we wish we'd discovered sooner.
Anyway, here are a couple HP printers to consider: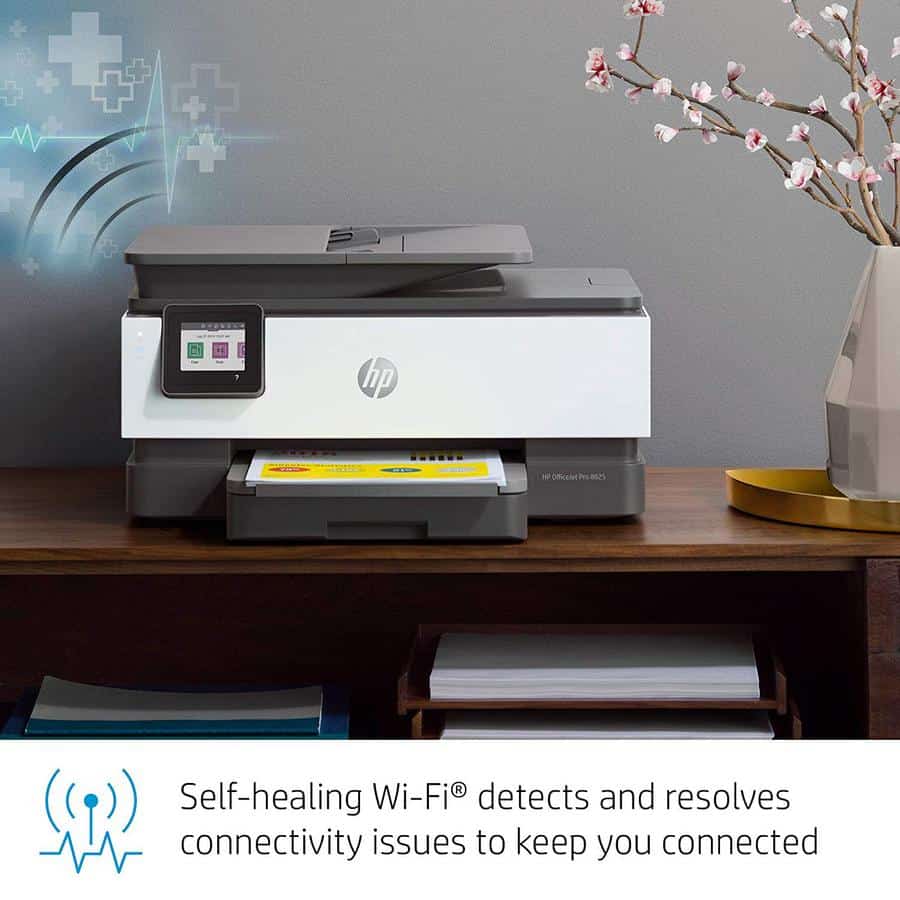 Here are some key features of this printer:
Limited time offer: 4 months of ink free, when you sign up HP instant ink service during printer setup; offer ends 1/11/2020

This home office printer offers faster printing at 20 pages per minute, Includes fast Color copy, scan, and fax for increased productivity, and is 14% smaller

Print remotely using HP smart app – access your printer and Scanner, monitor ink levels, and Print, copy, and scan on the go with our highly-rated HP smart app

Self-healing Wi-Fi – ensures you stay connected by detecting issues and automatically undergoing up to 3 Stages of reconnection to keep your Wi-Fi stable and reliable

Choose an INK REPLENISHMENT SERVICE: save up to 50% with HP instant ink or save 10% on all reorders with Amazon Dash Replenishment upon activation; Your printer measures ink levels and places smart reorders when you are running low

Sustainable design – This inkjet printer is made from recycled plastics and other electronic to 15% by weight of plastic

One-year limited hardware warranty – get help with 24-hour, 7 days a week FREE HP web support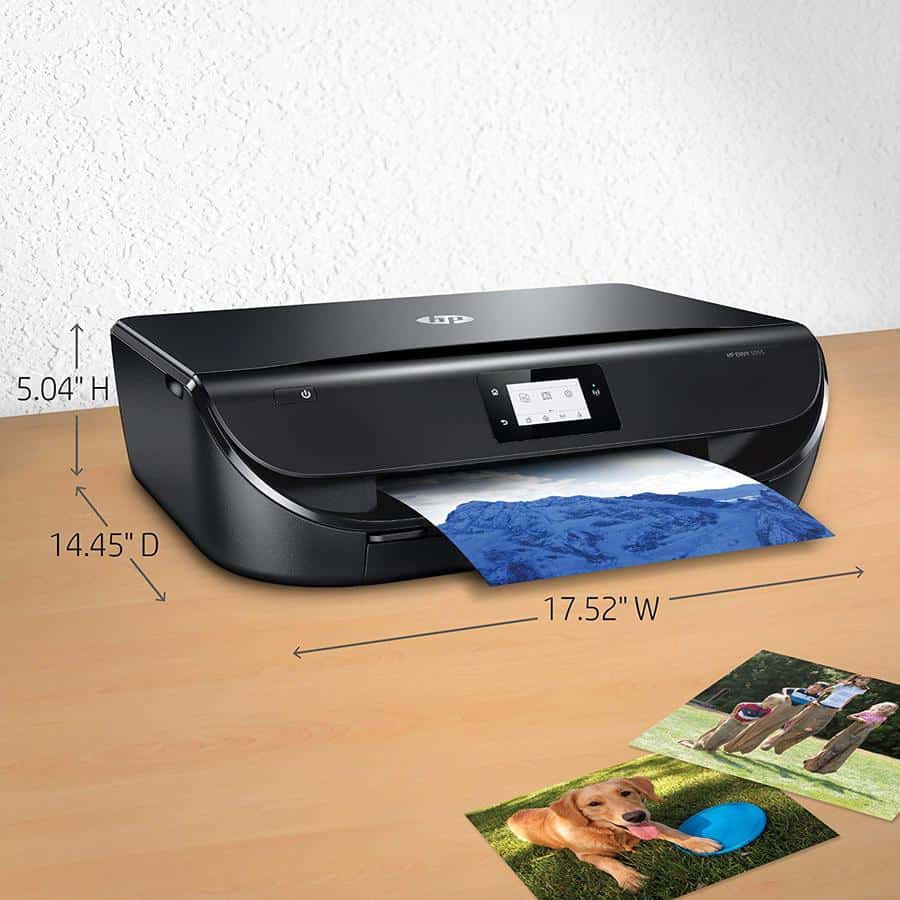 Some key features of this HP printer include:
LIMITED TIME OFFER: 4 MONTHS OF INK FREE, when you sign up HP Instant Ink service during printer setup; offer ends 1/11/2020

Step up and create projects at home – Print, scan, and copy borderless, high-quality photos and documents with crisp, sharp text using this versatile all-in-one printer

Our most powerful printing app ever – The HP Smart app allows you to easily set up your wireless printer, scan documents with your camera, and print from social media or the cloud, such as iCloud, Google Drive, and Dropbox

Choose an ink replenishment service: Save up to 50% with HP Instant Ink or save 10% on all reorders with Amazon Dash Replenishment upon activation; your printer measures ink levels and places smart reorders when you are running low

Spend less on ink and never run out – With optional HP Instant Ink, you get ink automatically ordered by your wireless printer and delivered to your door for as low as $2. 99 per month (subscription required)

Wide range of paper size support – This all-in-one printer works with letter, legal, 4 x 6 in, 5 x 7 in, 8 x 10 in, and No 10 envelopes
Hope this helps in your search for the best printer for stickers and best sticker paper!
Want some inspiration for free Happy Planner printables? Start here –>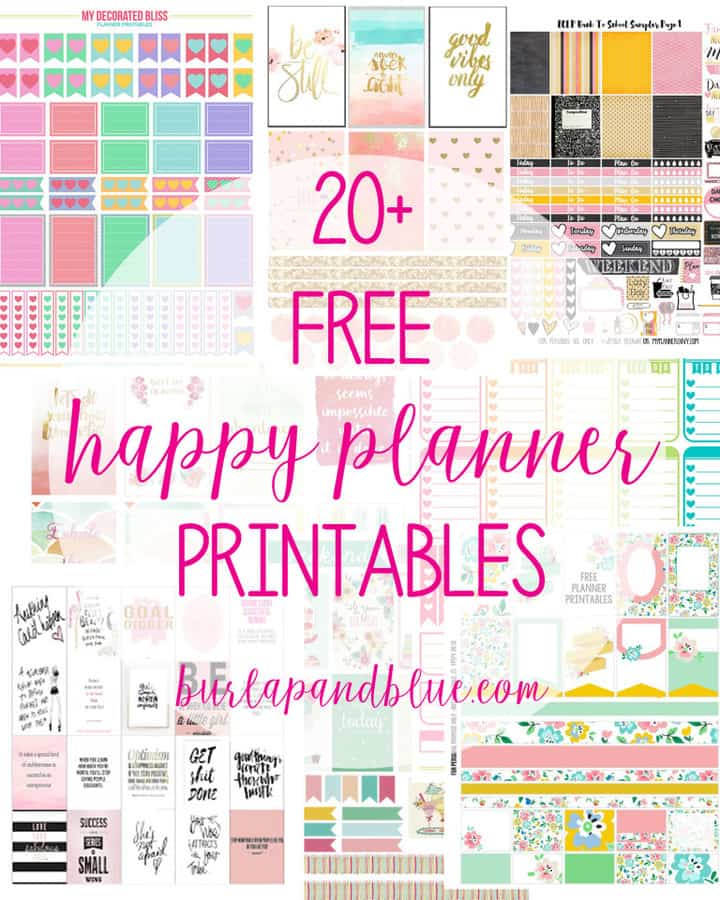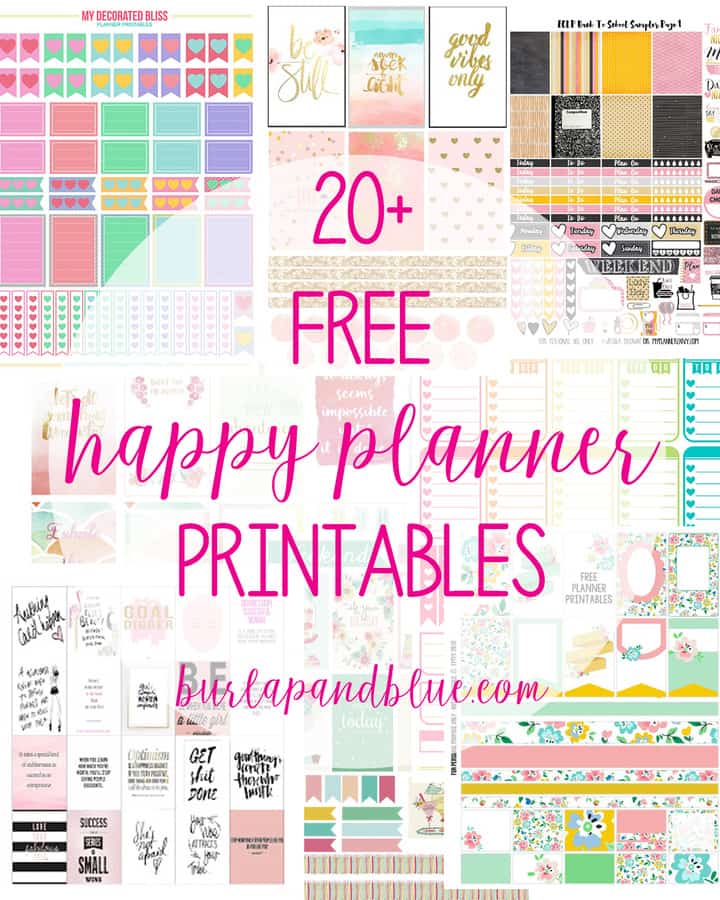 We share some free Happy Planner printables here!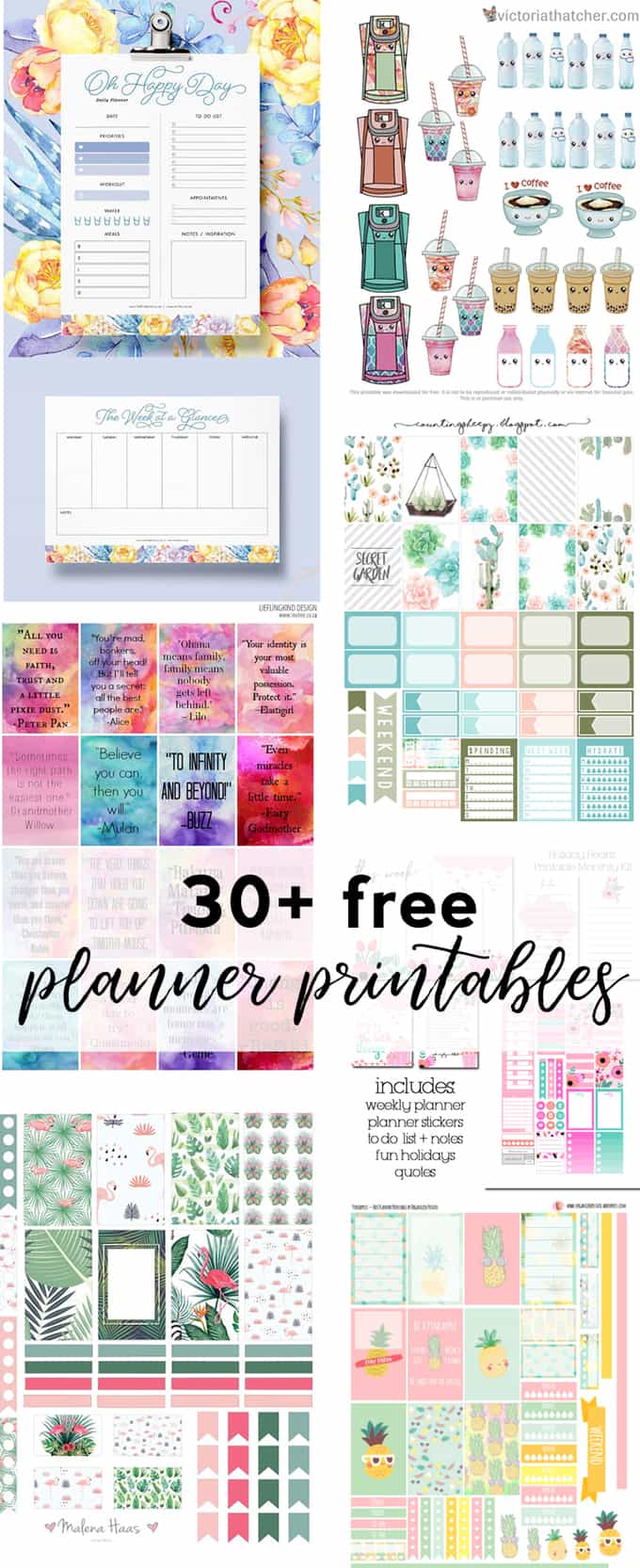 Here are even more, free planner printables!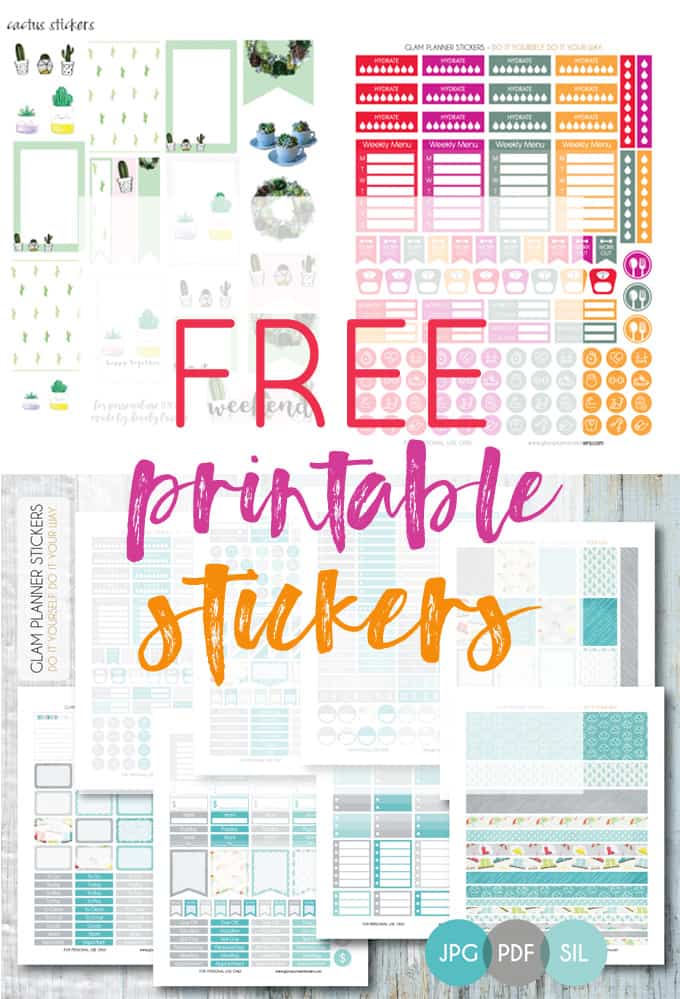 and this post has free printable stickers!
Thanks for reading all about our Best Printer for Stickers. Have a great day!