Hey there! Thanks for stopping by this page to see our home tour. Our home is constantly changing and evolving as our family and needs change, but this is a pretty accurate picture of how we're living now. Hope you see something in this home tour that inspires you and your living space!
You can find lots of my favorite room decor ideas on a budget if you're looking for more frugal home inspiration!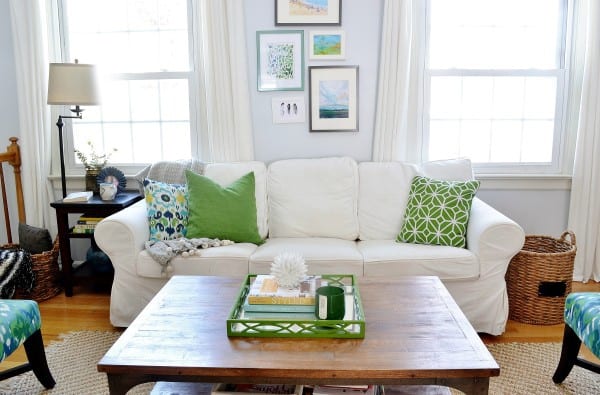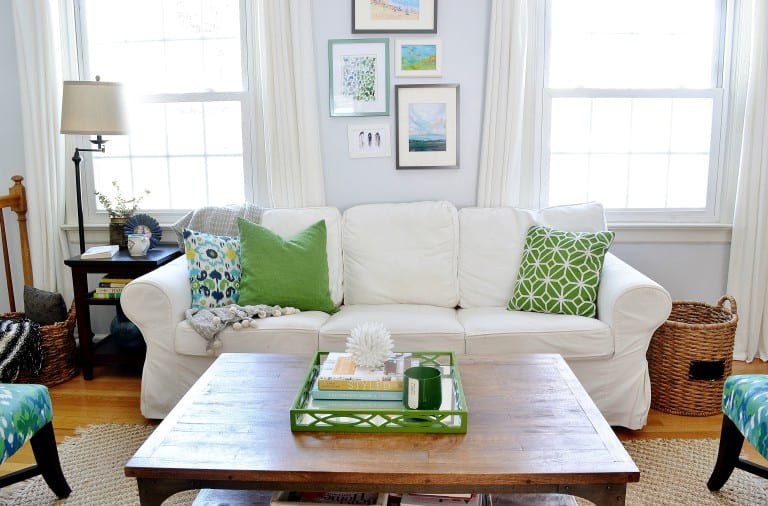 I'm always amazed at how much things change in our home over time. We've recently made some big changes in our living room, and I'm excited to share some new images here…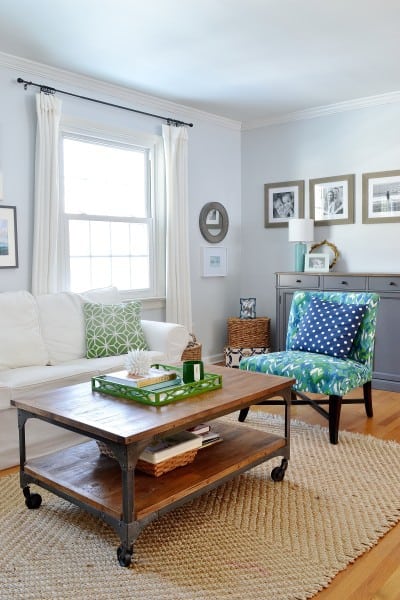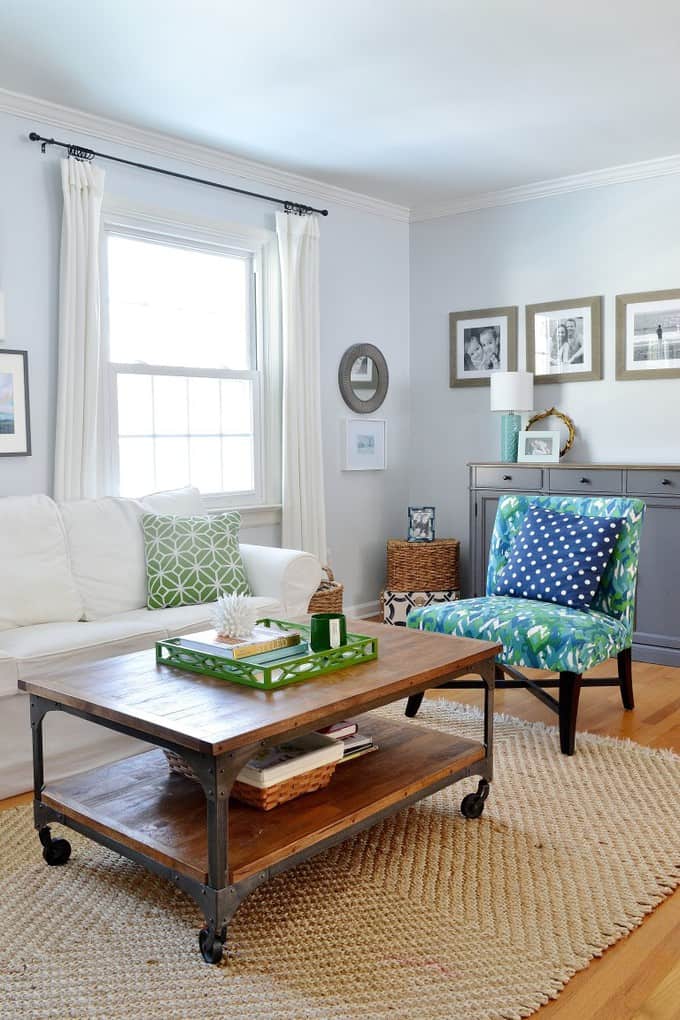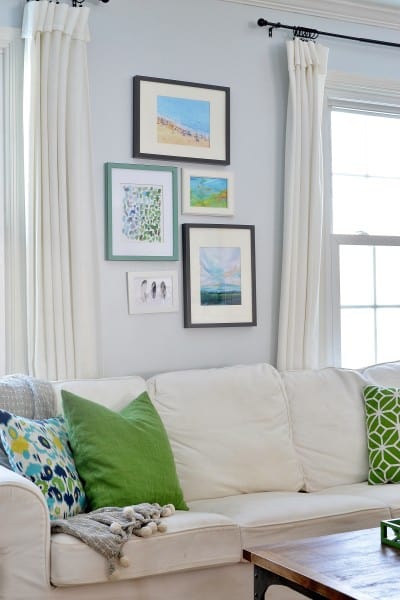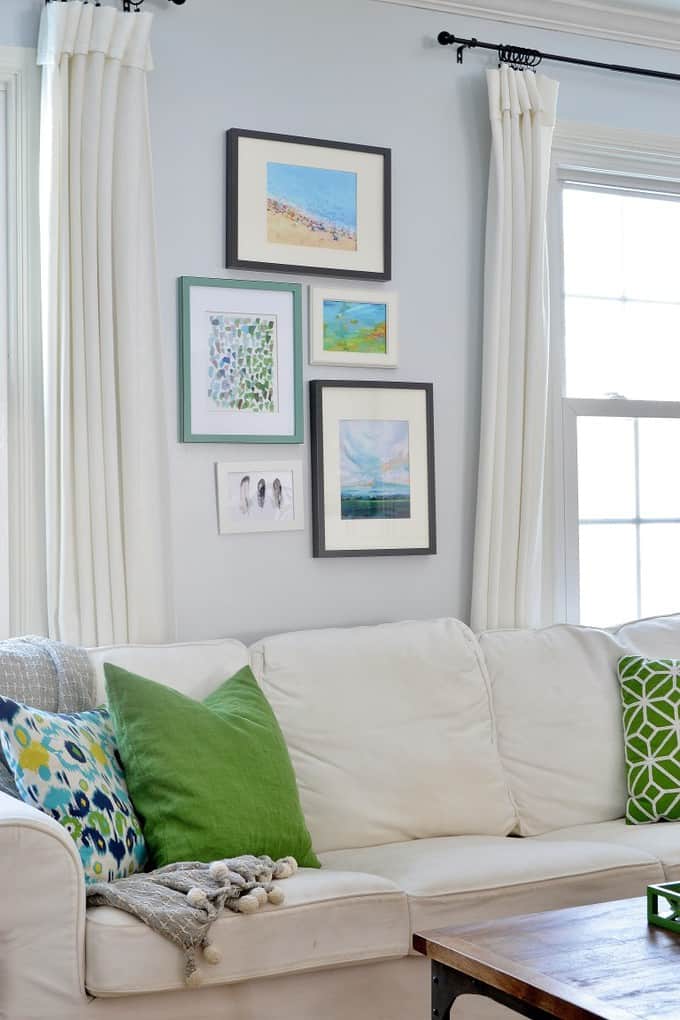 After many wonderful years, it was time to say good-bye to my stenciled china cabinet. It'll always have a special place in my heart, but we needed something with a bit more storage space. Fortunately, I found a sweet girl, who also happens to be a blog reader, who was so excited to welcome it into her home. She even sent me pictures of a couple of days later, and I loved seeing how much she loves it.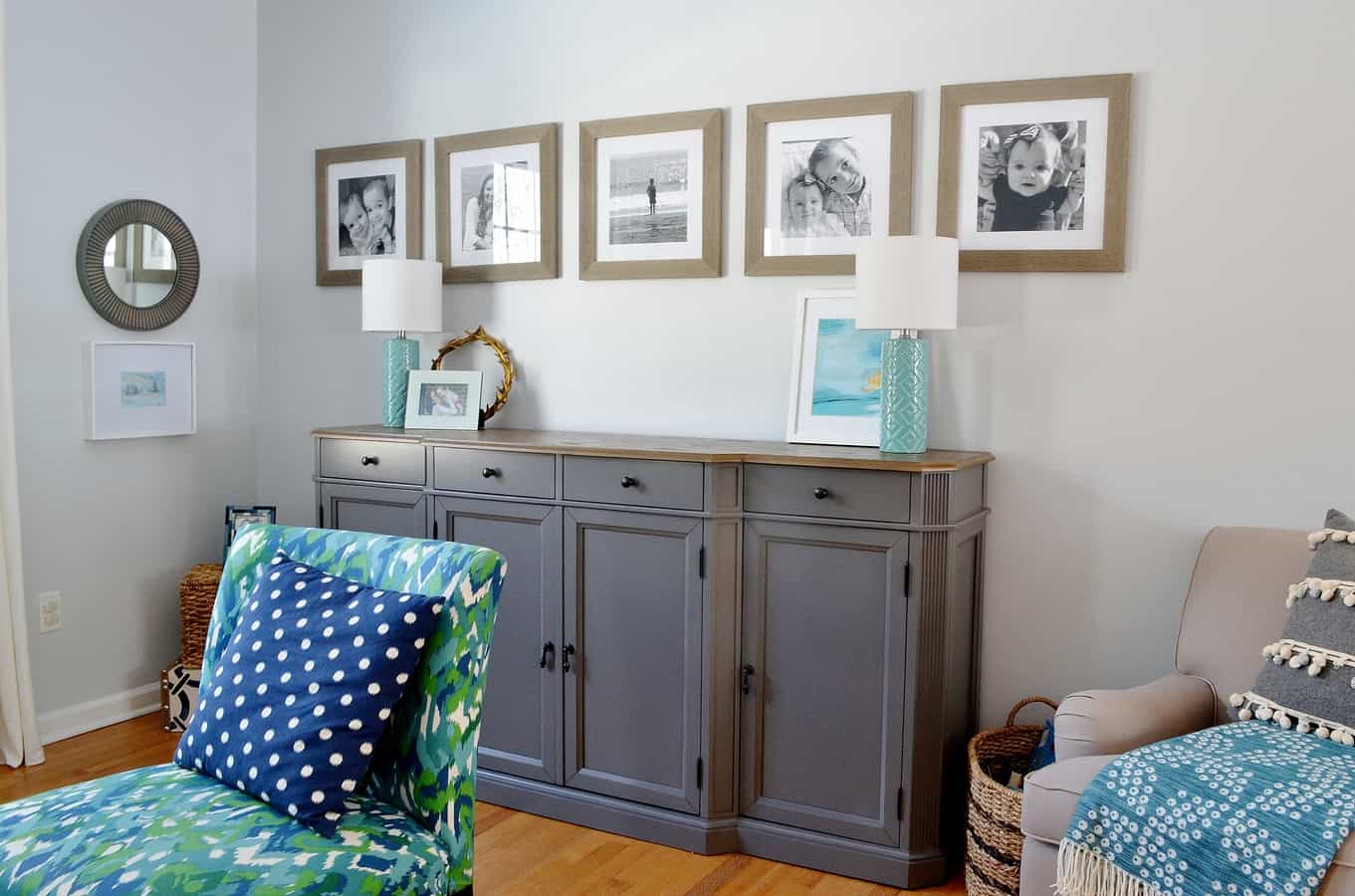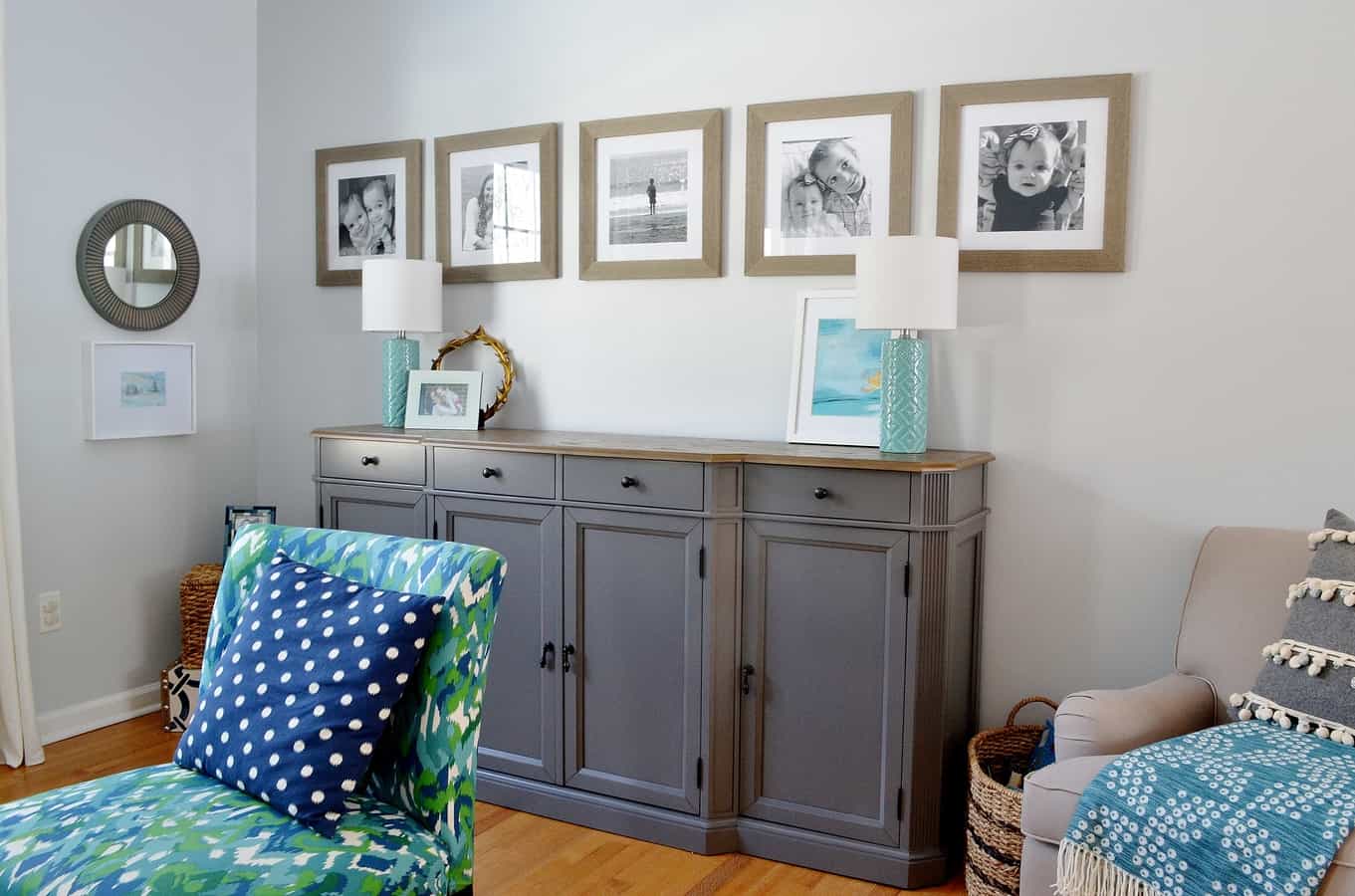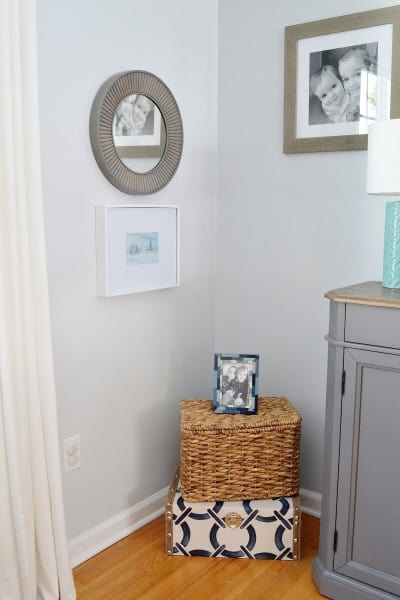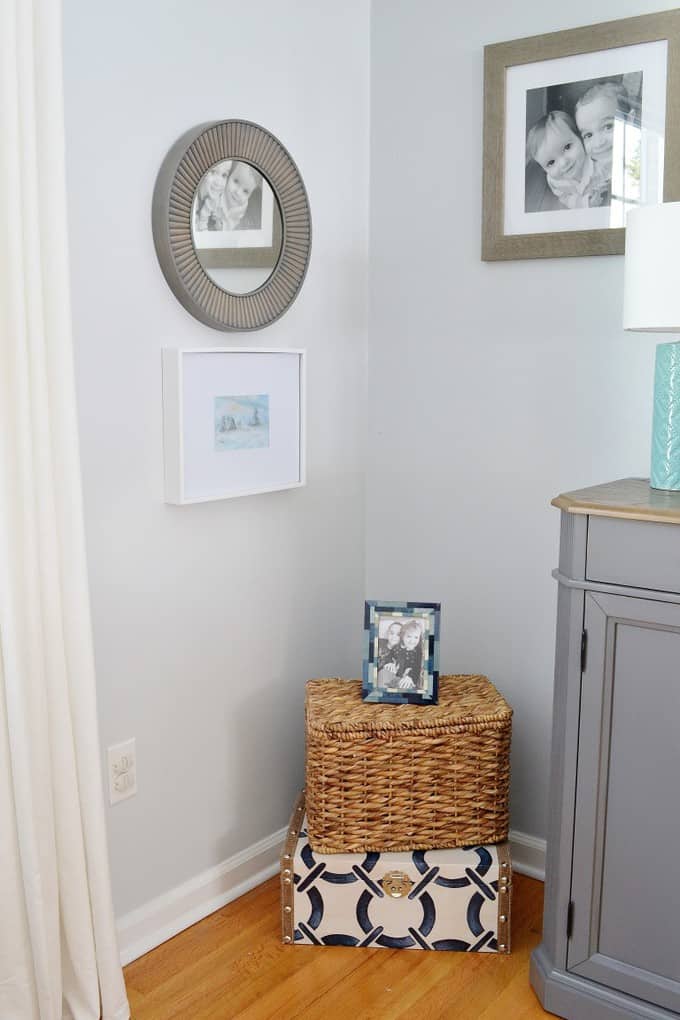 We replaced it with this Ballard Designs sideboard, added a few baskets, and this armchair which we found for a steal from Wayfair.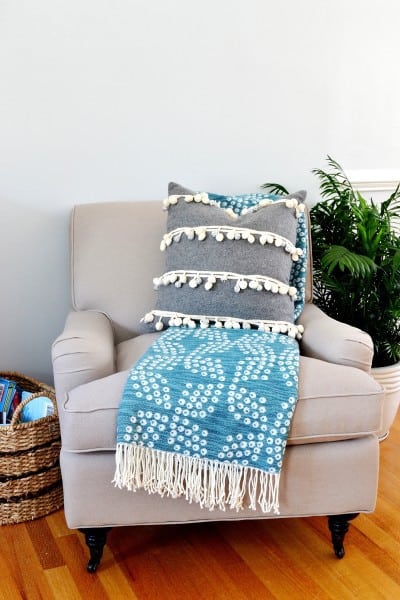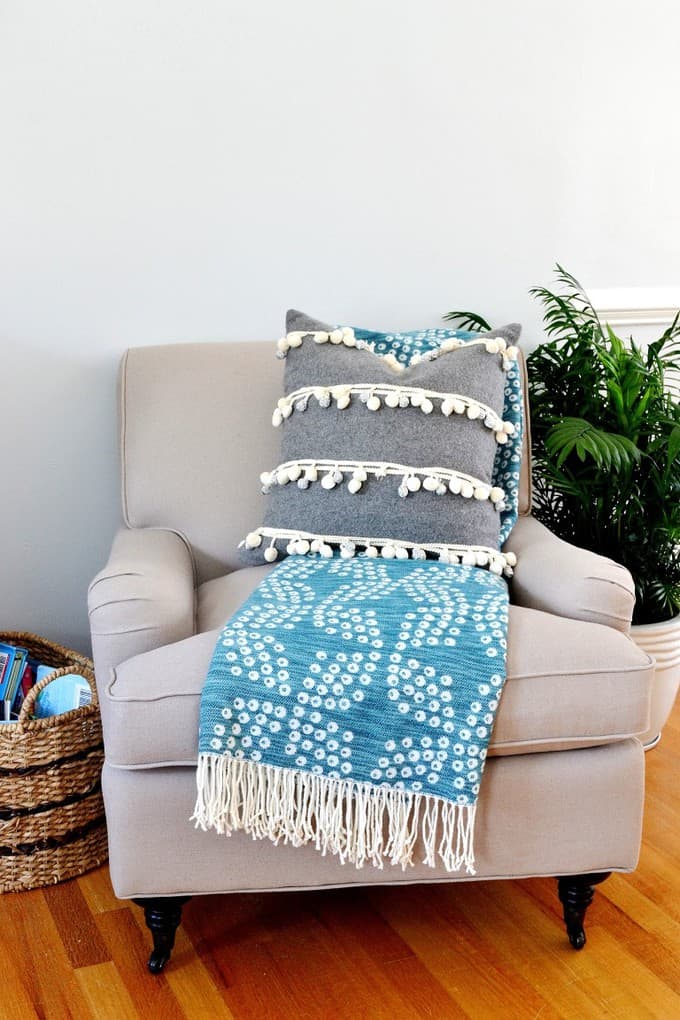 The pillow is from Pottery Barn, and the teal throw is a Target find. I love both, but, if you look closely, you can see how two kids can wreak havoc on anything with pom poms attached…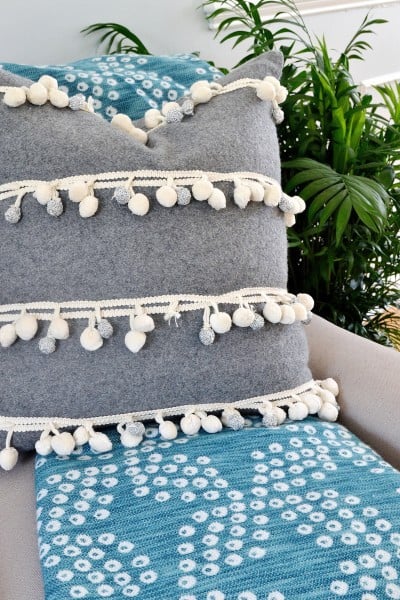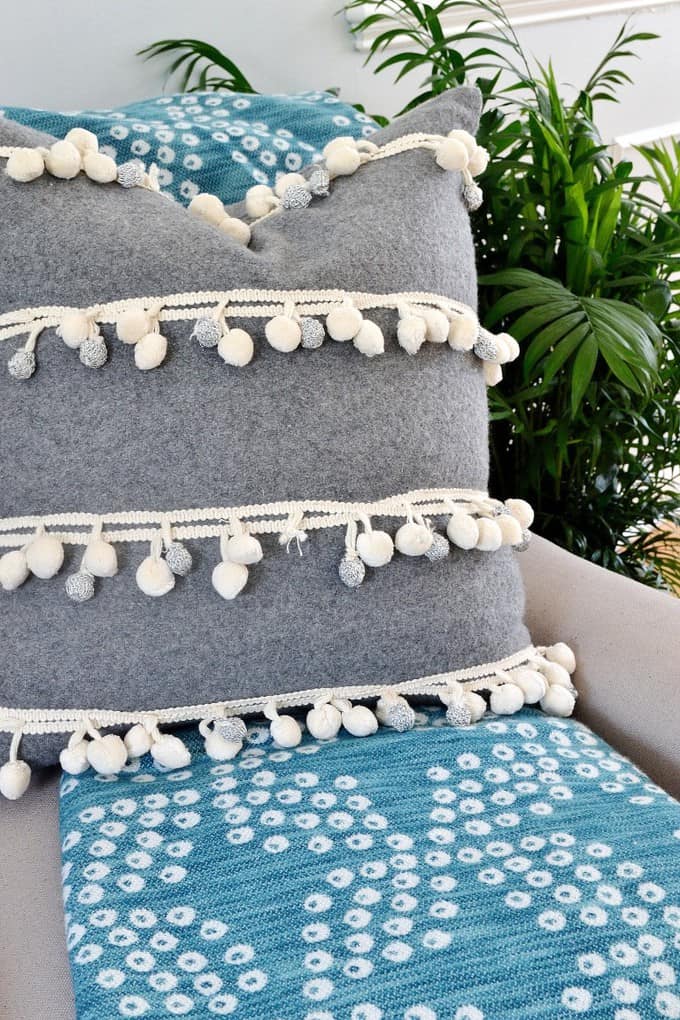 My kids gravitate towards all pillows and throws, so I should've known better.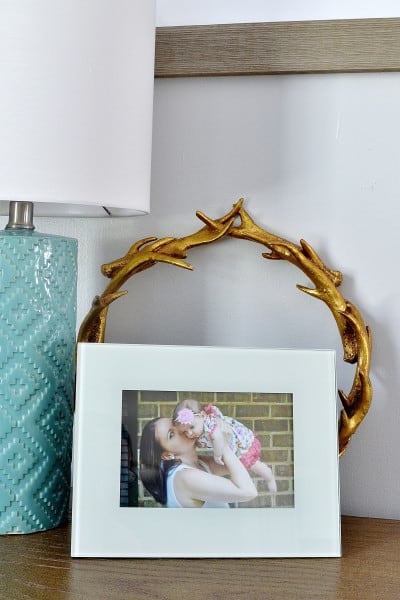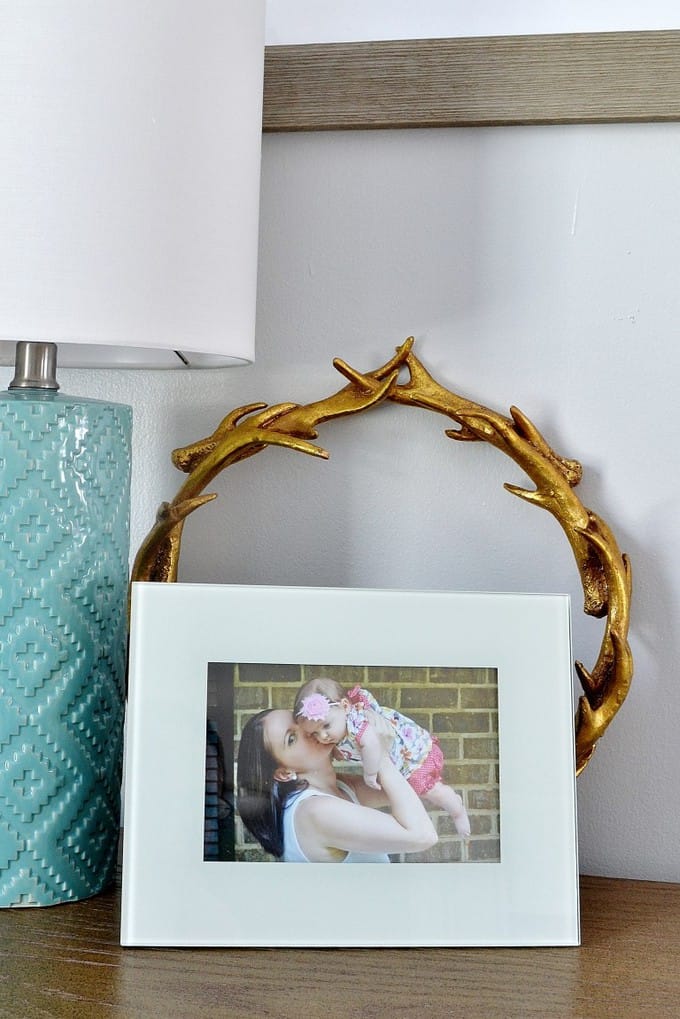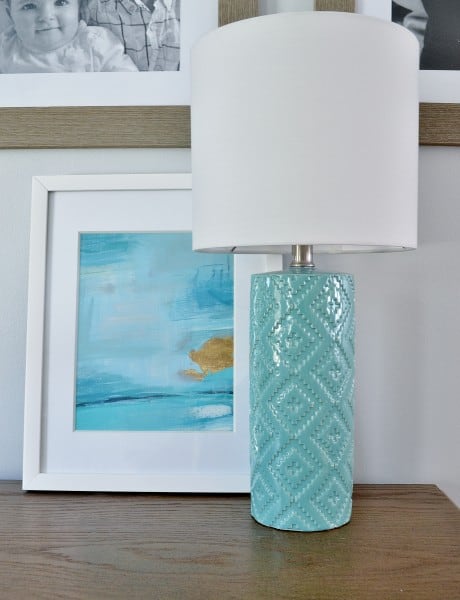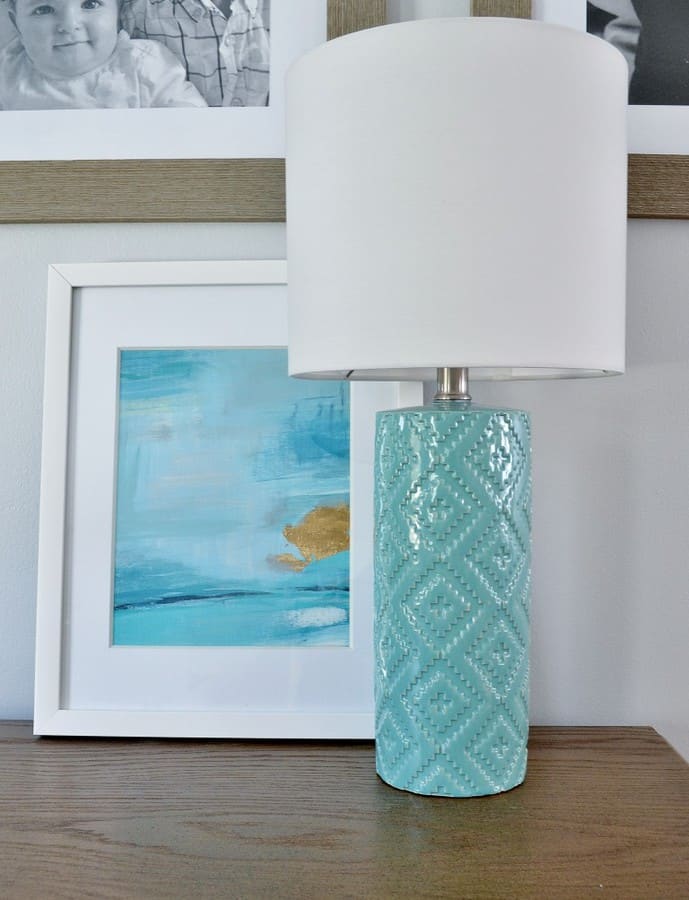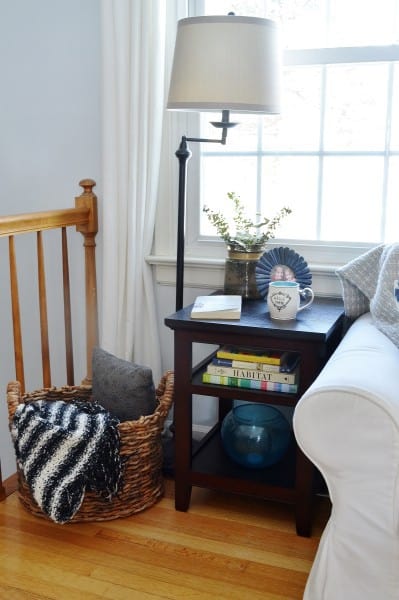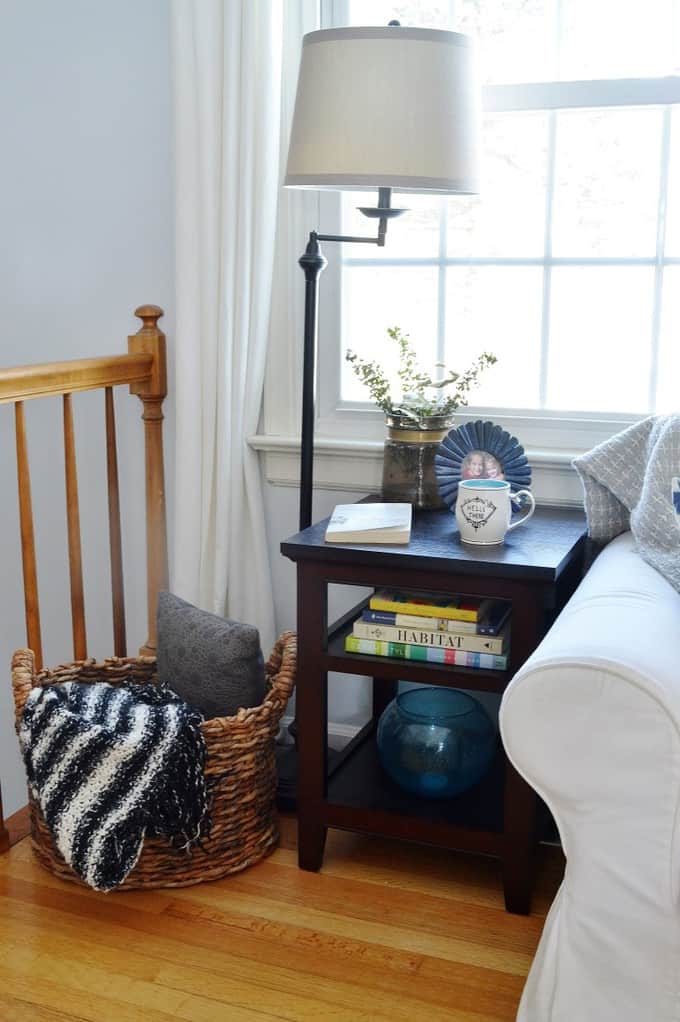 We have a half wall separating our kitchen from our living room where we put a console table filled with baskets (naturally), books, and other odds and ends.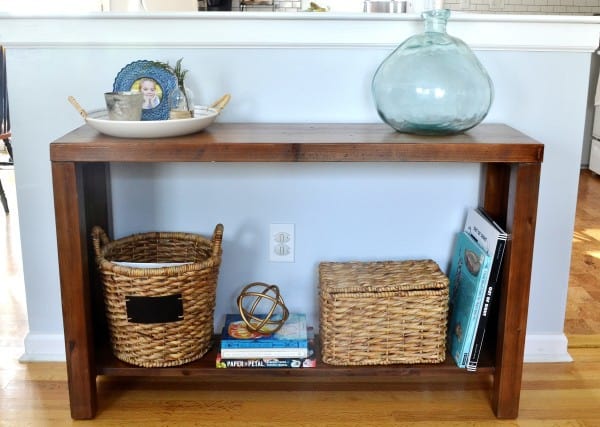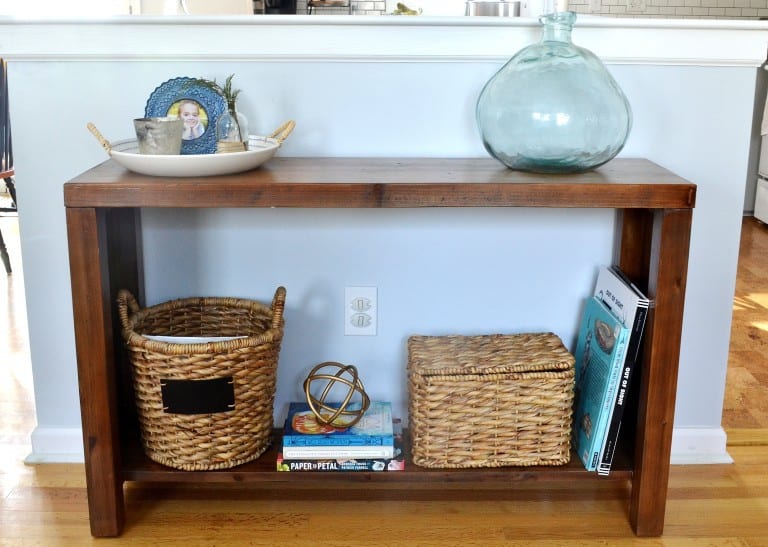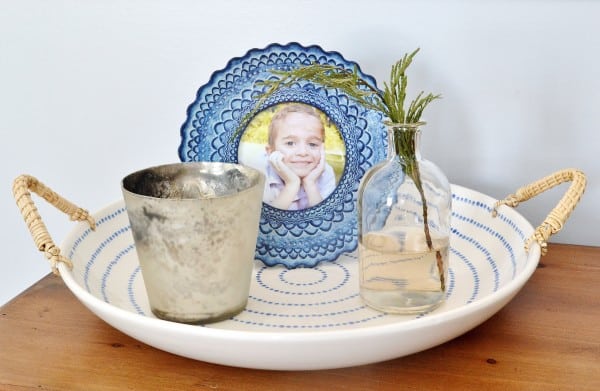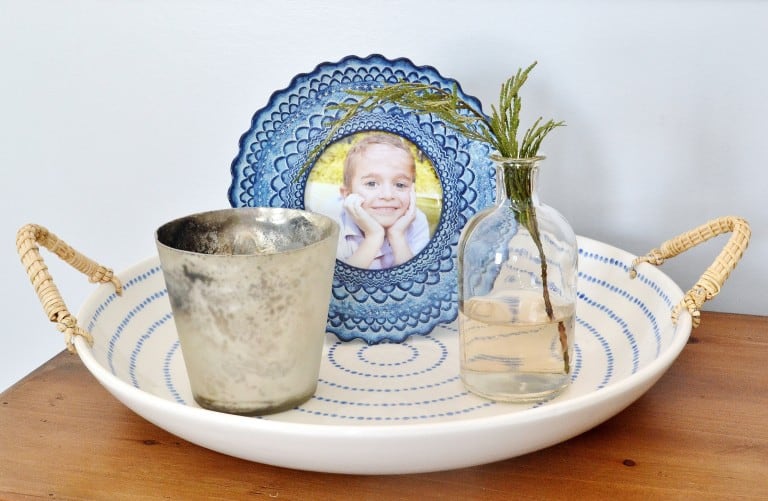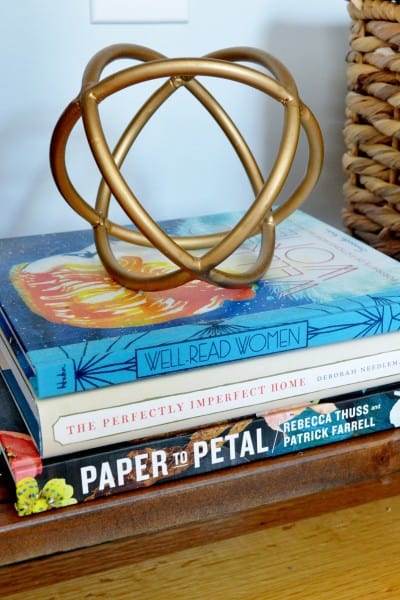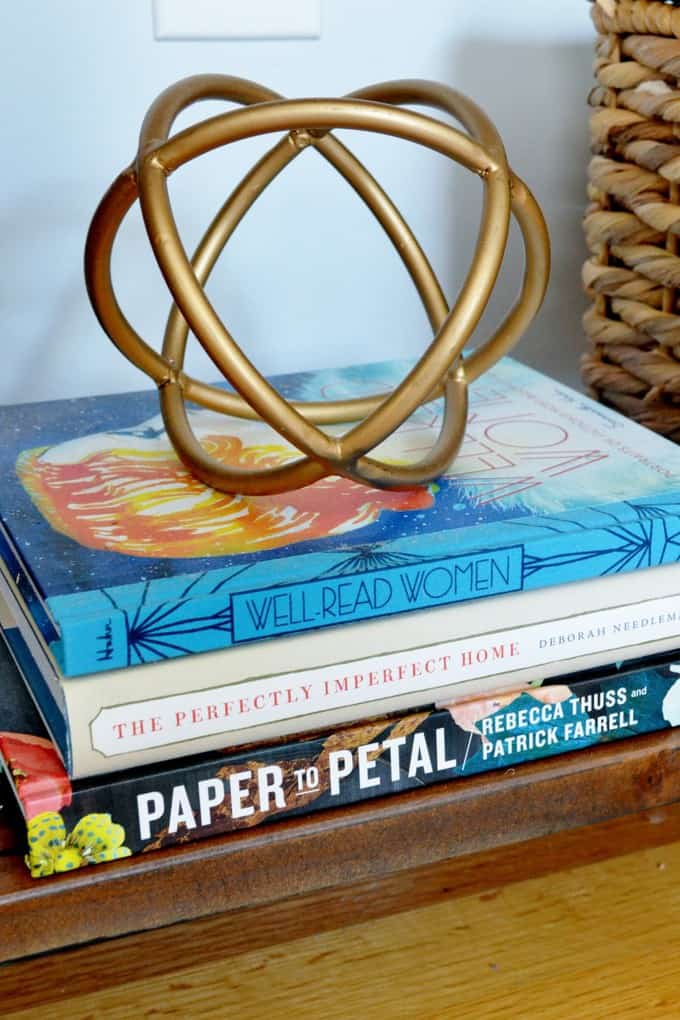 I'll do a post soon on some of my favorite design/inspirational books, but here's three in case you just can't wait 🙂
This is how our living room looked a few years back (with links to tutorials)…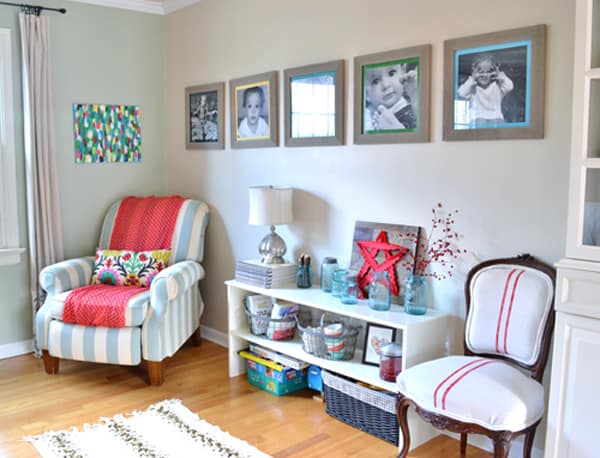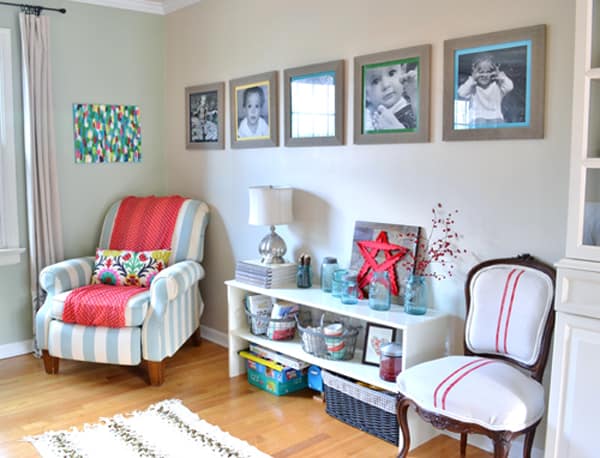 I posted on our living room corner redo here. There's a tutorial for the ribbon star pallet here. And let's not forget that french chair makeover….one of my favorite and most popular posts!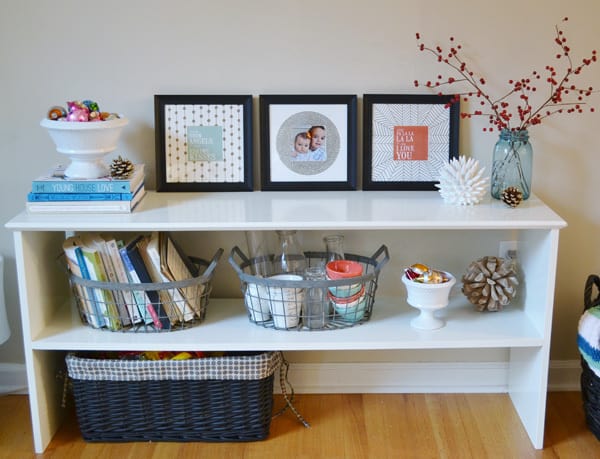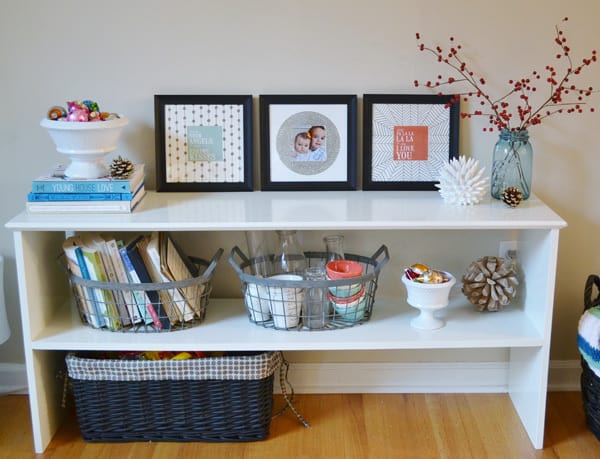 The Sharpie-inspired photo mats are a great DIY project with lots of ways to customize for your space.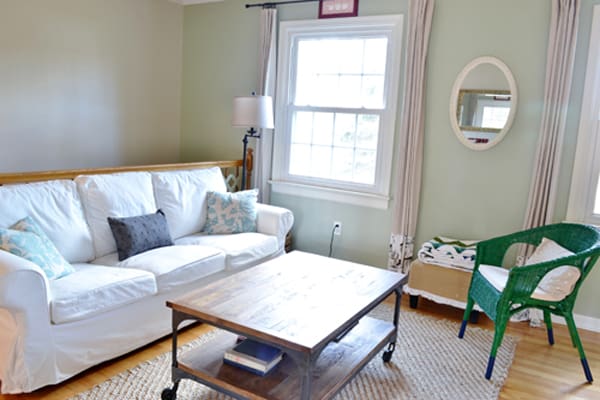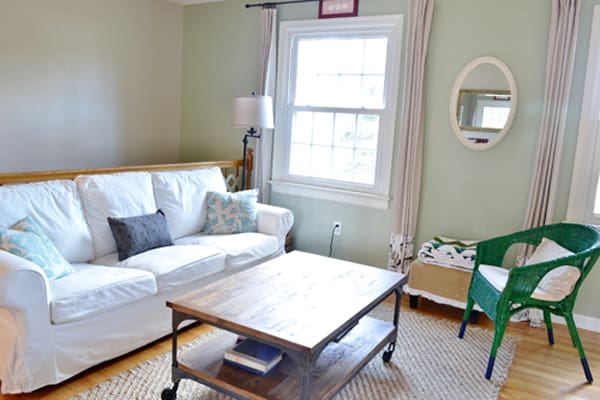 Because I always get asked, that coffee table came from World Market. The slipcovered sofa is from Ikea.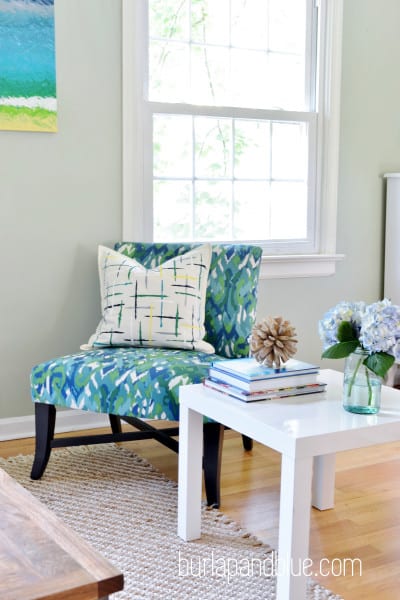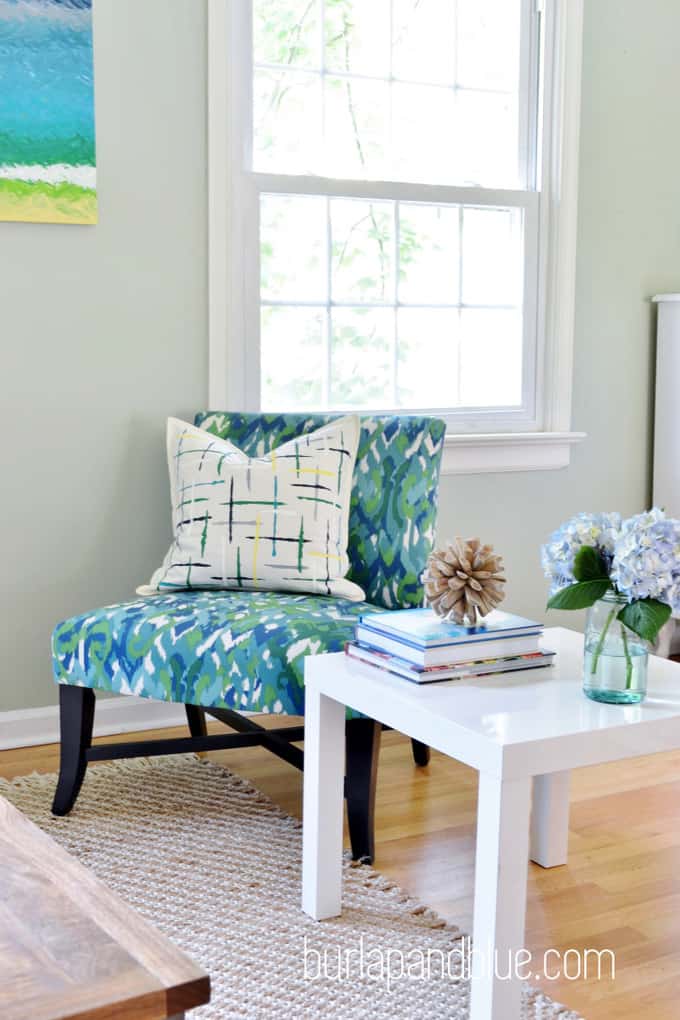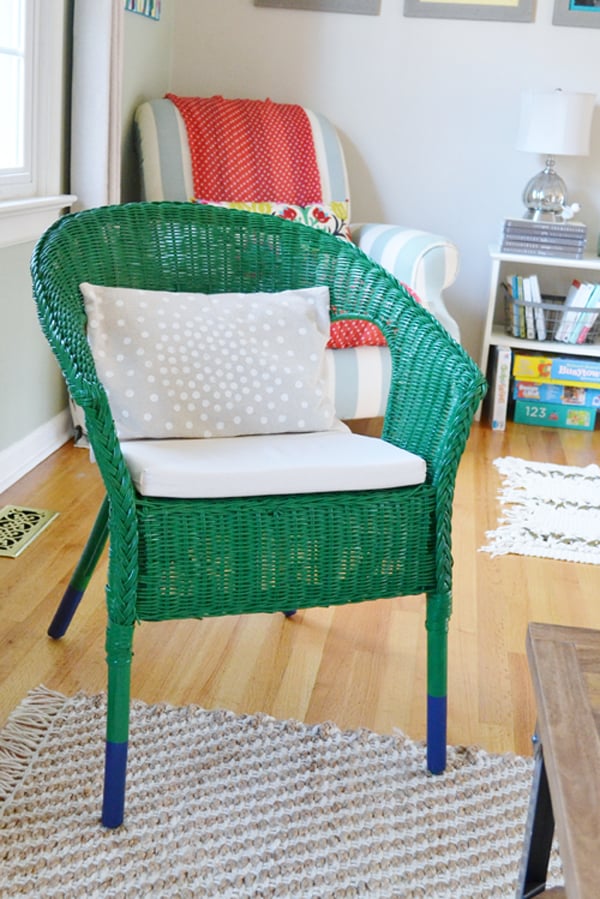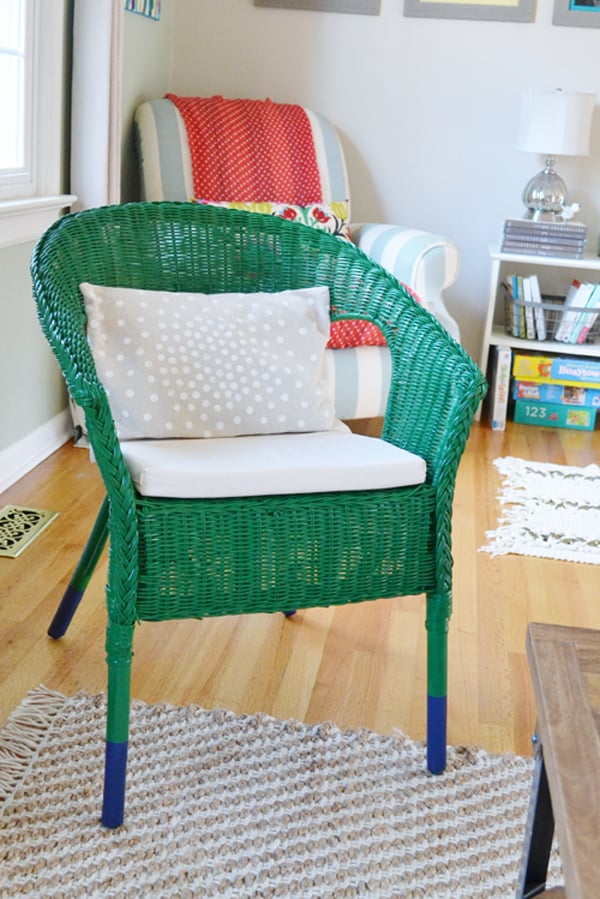 The wicker chair makeover is one of my favorite parts of this space.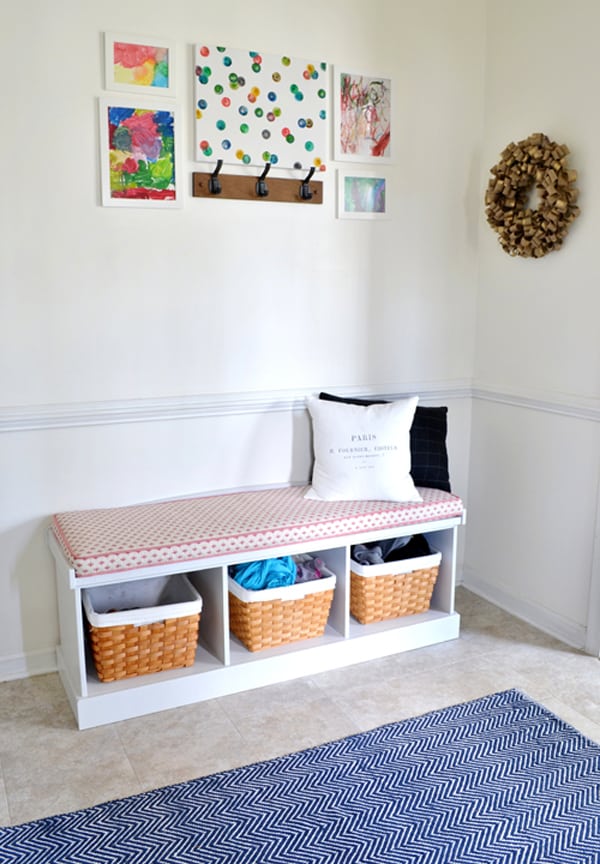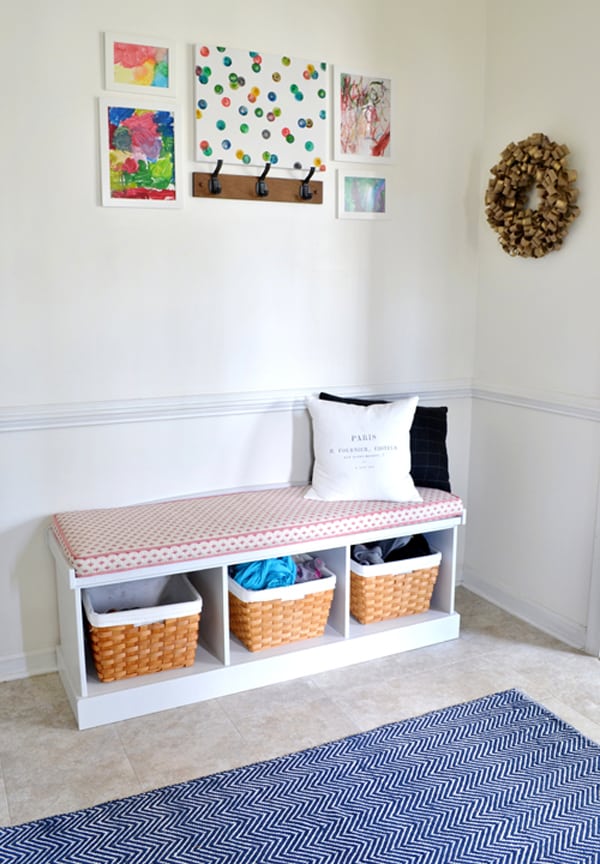 You can find the tutorial for the looped burlap wreath here. I constantly get asked about that rug….it's from Homegoods, and I love it.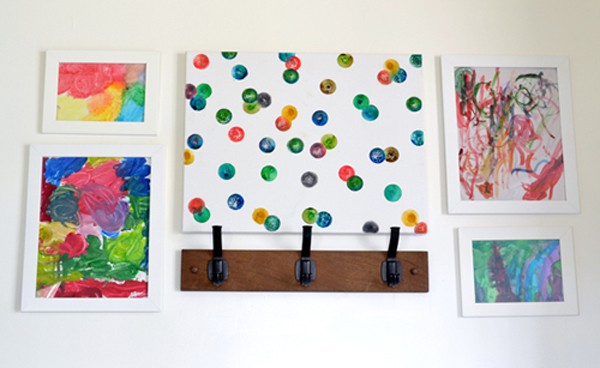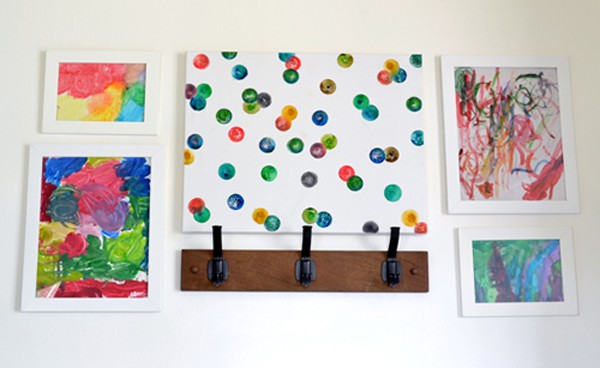 Artwork is courtesy of my favorite four-year-old, frames are courtesy of Ikea. Cheap and easy, folks…just how I like it!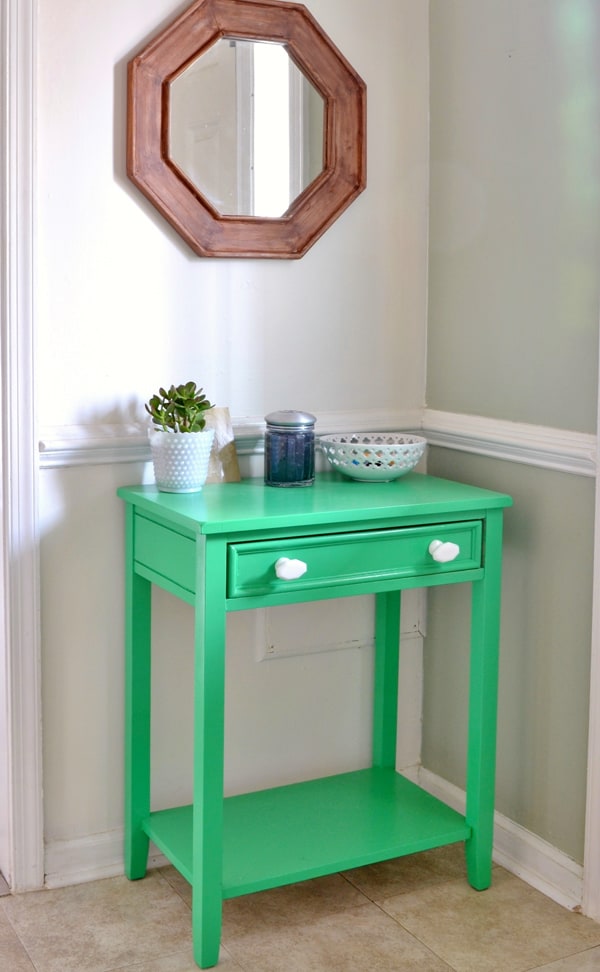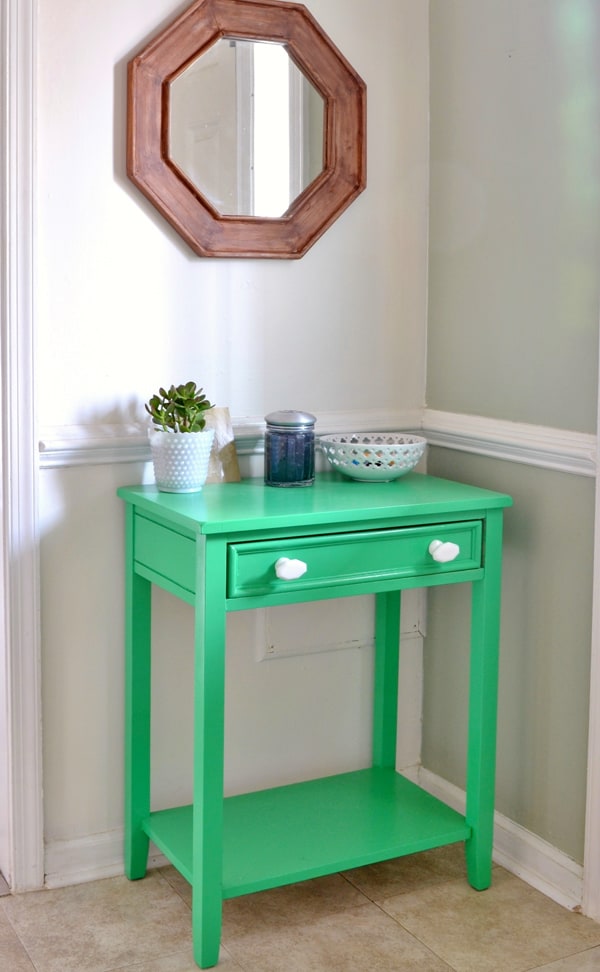 My foyer makeover post highlights the changes done to this space…I really, really love how this turned out. The mirror above is from Target.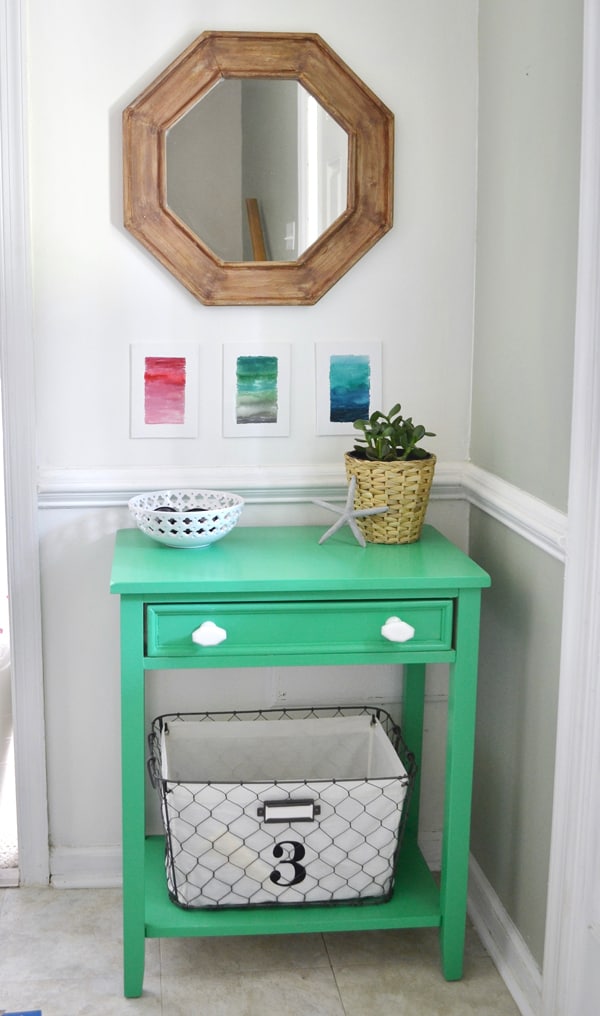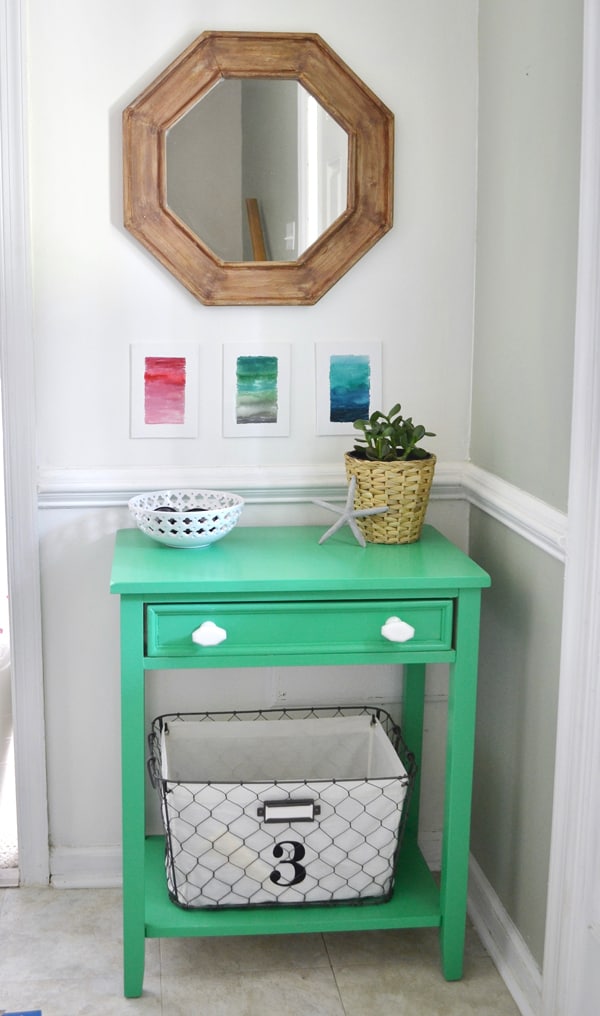 A few months ago, I added these abstract watercolor canvases to the space above the foyer table. LOVE the pop of color they add to the space.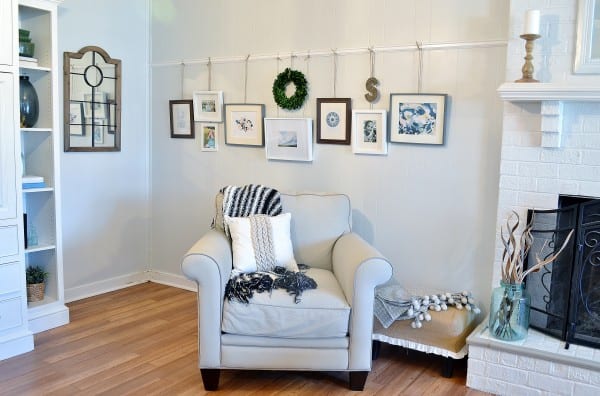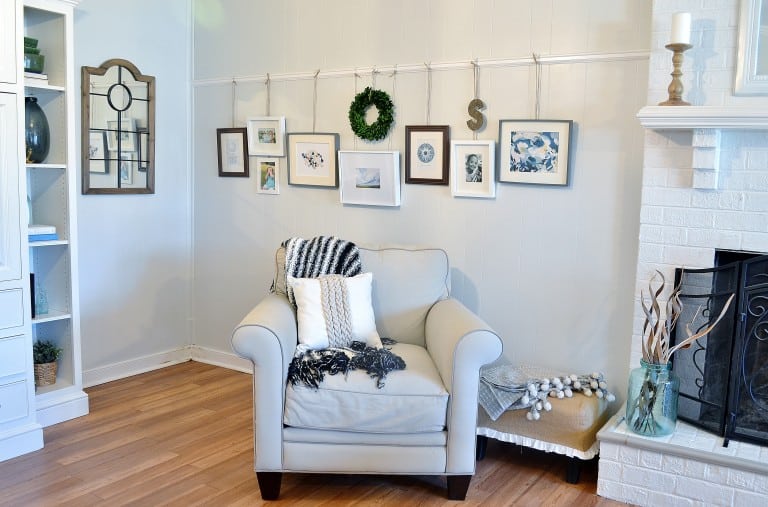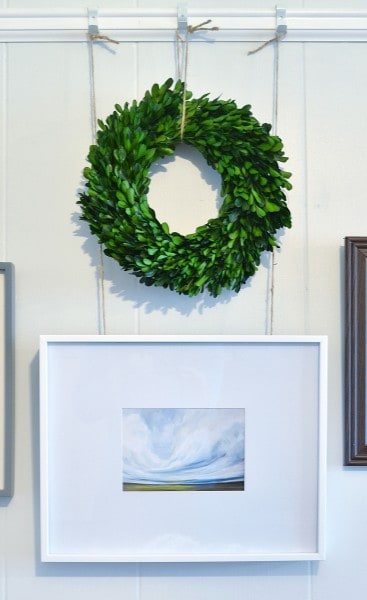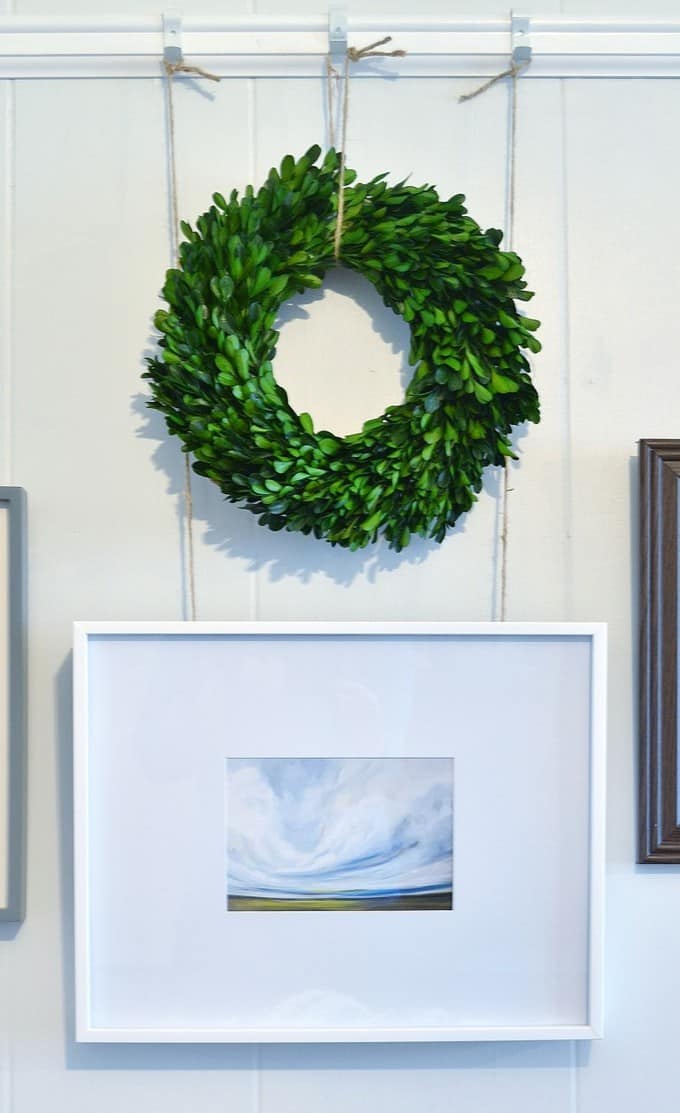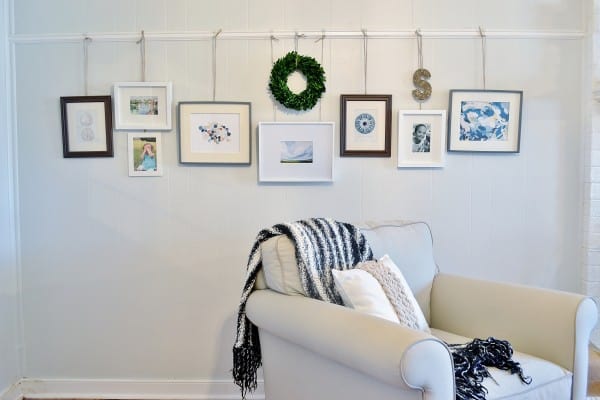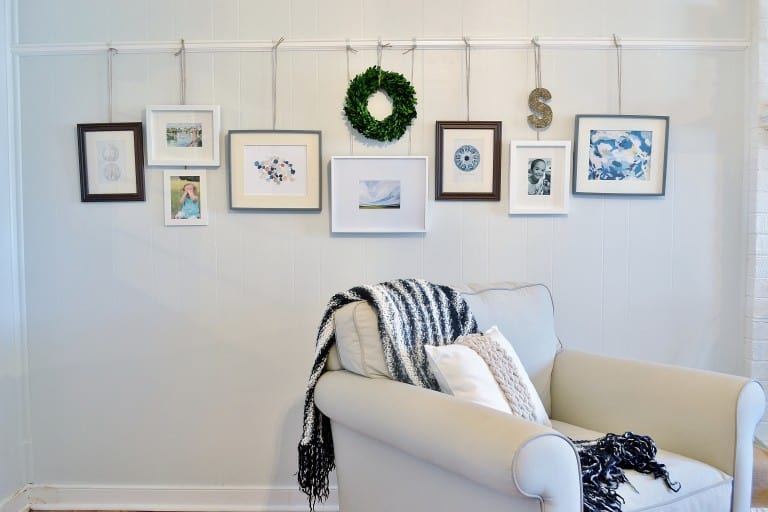 You can read about the picture rail that we installed here. And you can read about our most recent picture rail update in this post.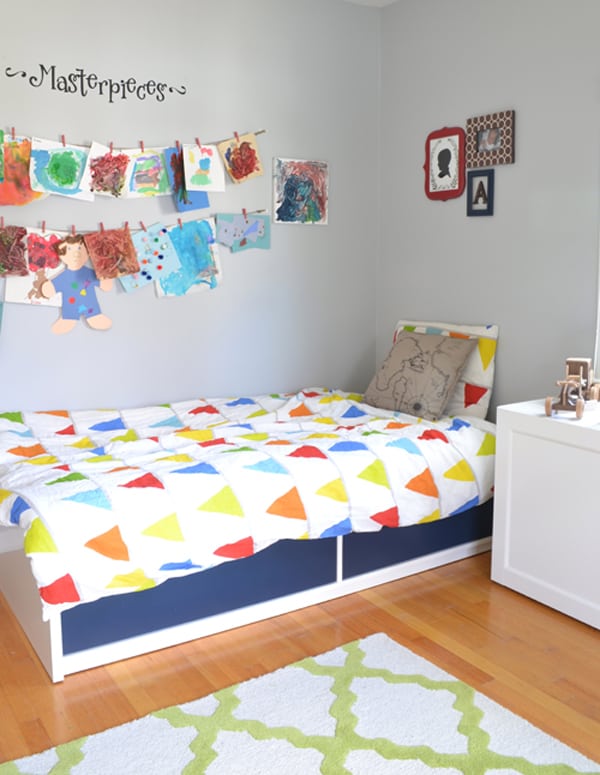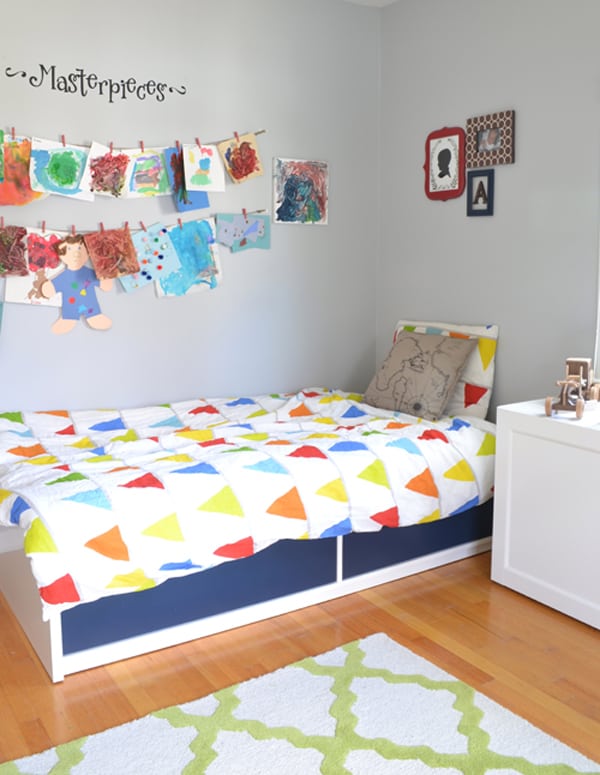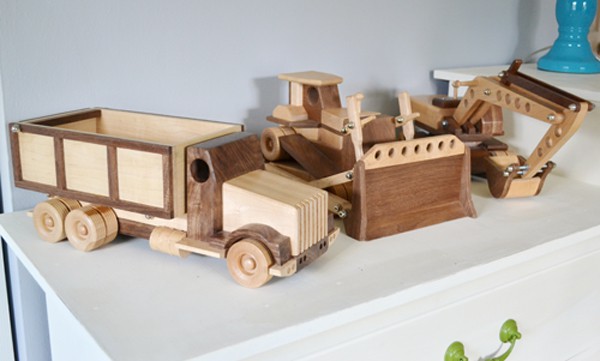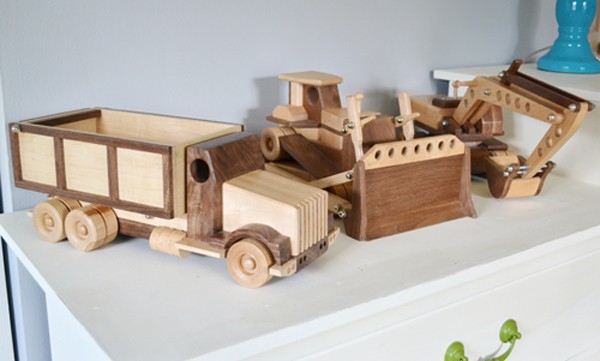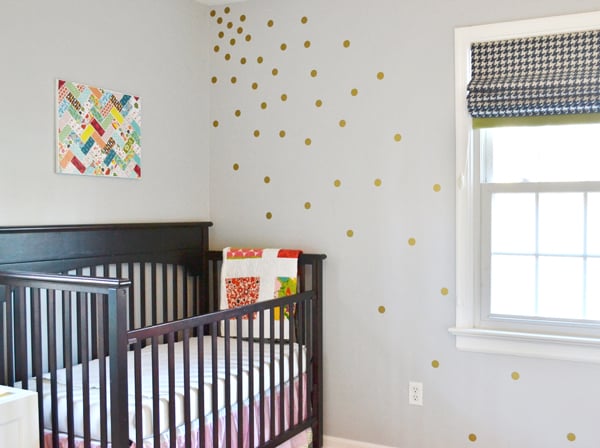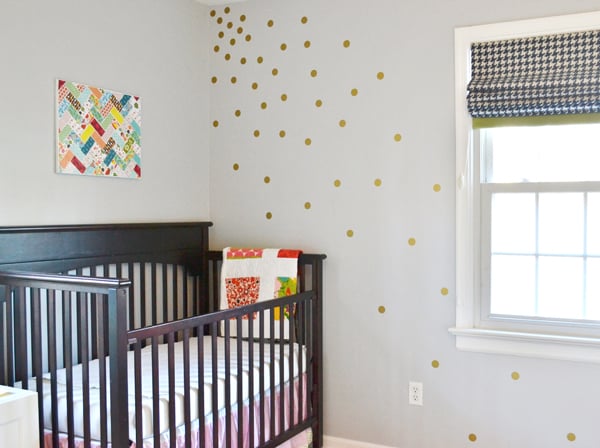 The gold dot wall was an easy DIY with lots of impact.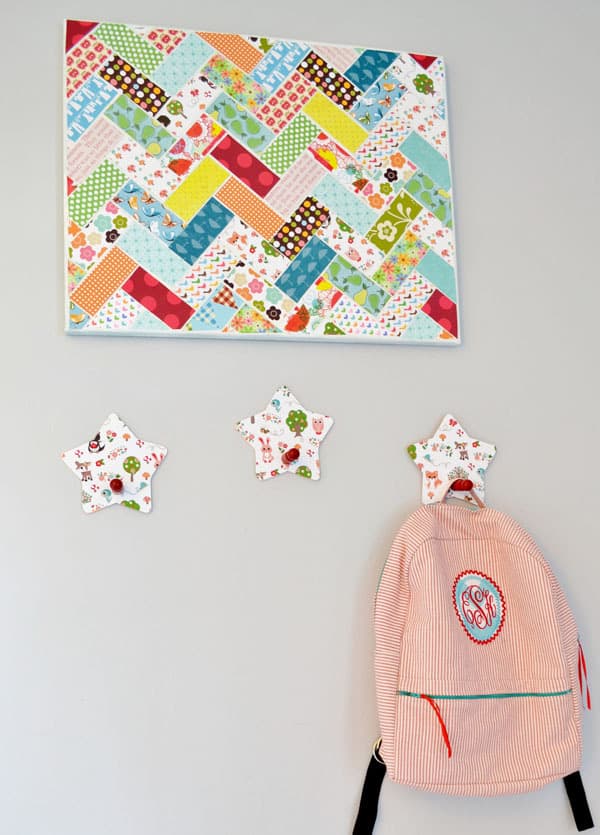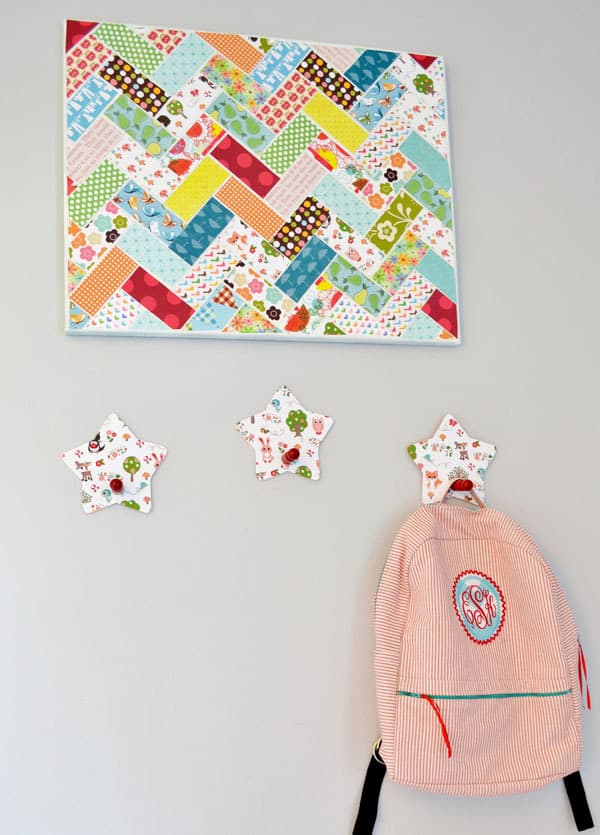 Want the look? Herringbone canvas tutorial is here, and the coat hooks tutorial is here.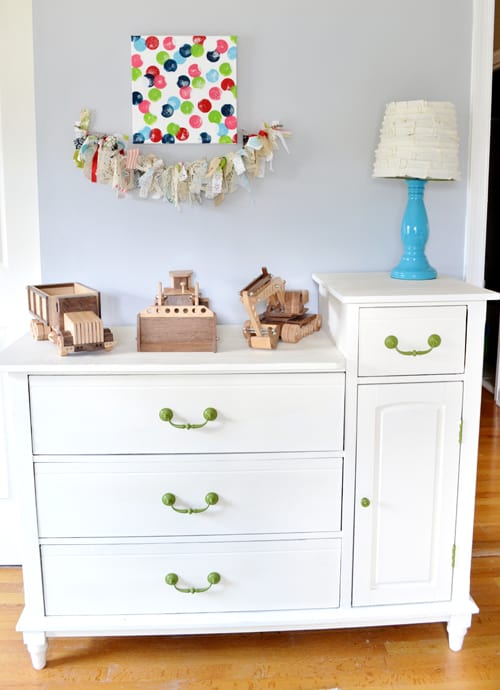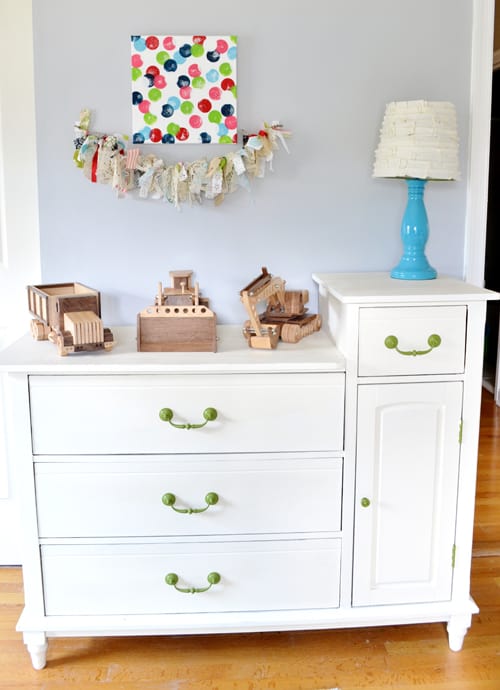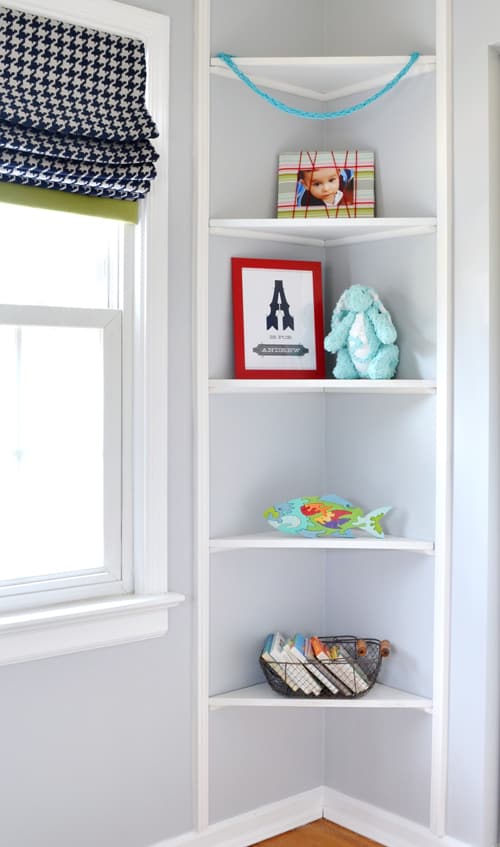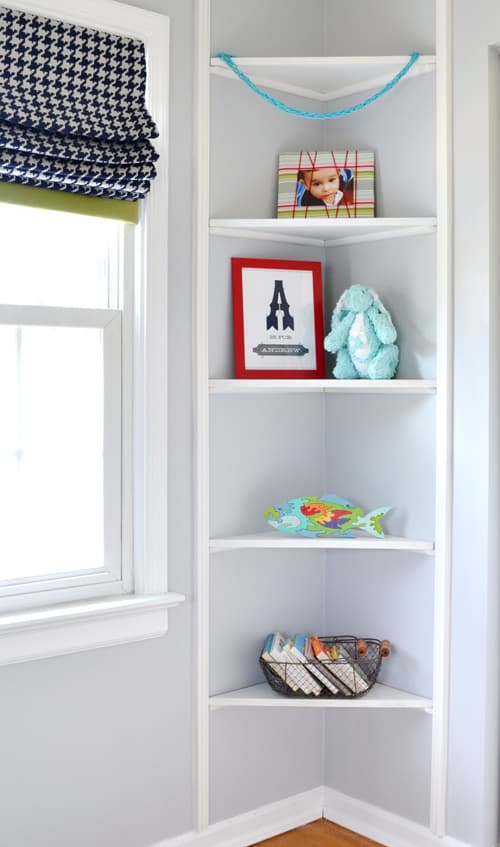 See that fabric-wrapped photo holder above? The tutorial is here.
We no longer have the below banquette in our kitchen…we took down both of those walls to open up our kitchen and living area…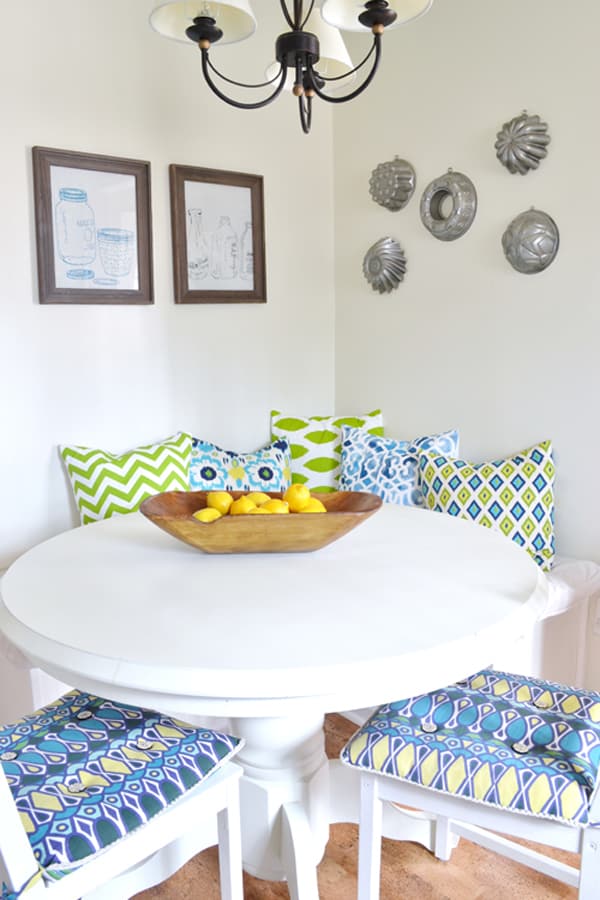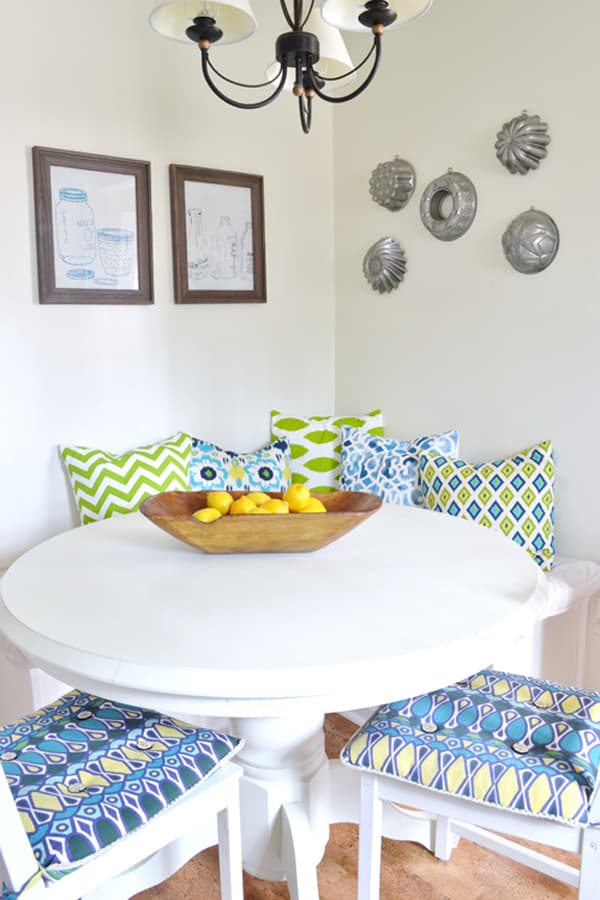 This is our kitchen before…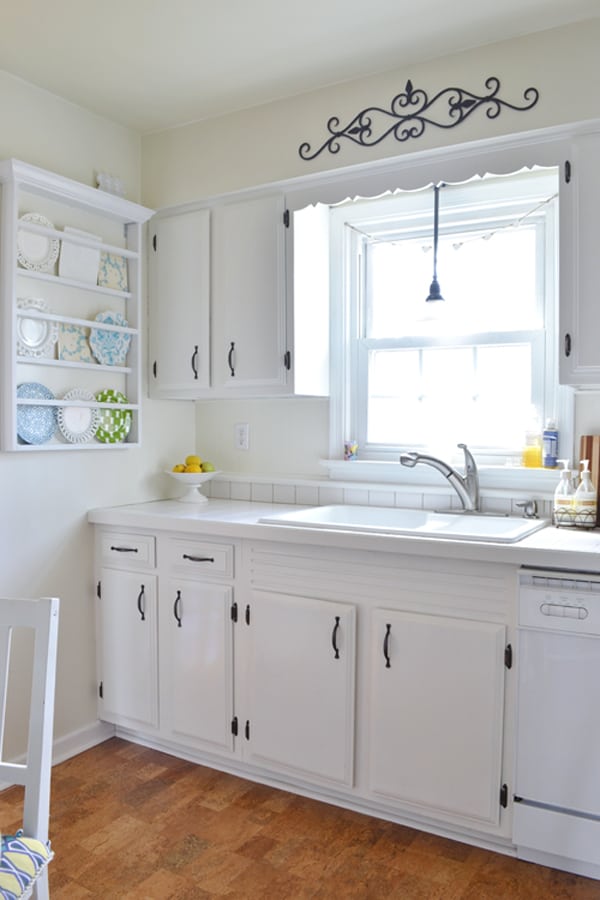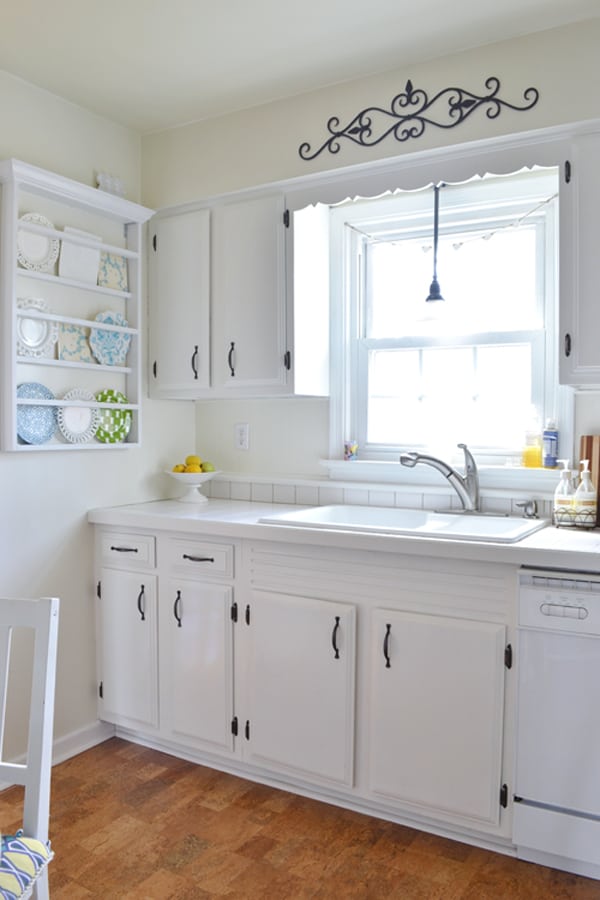 …and this is our kitchen now: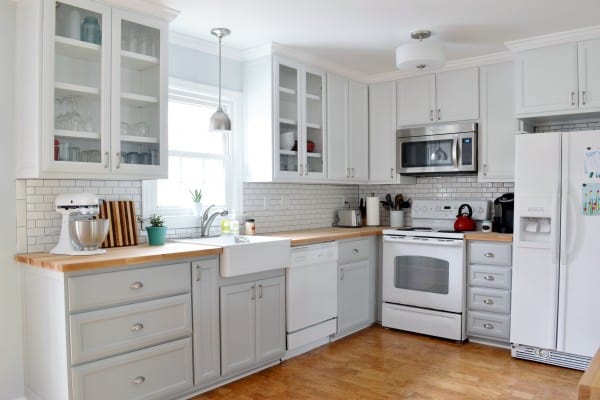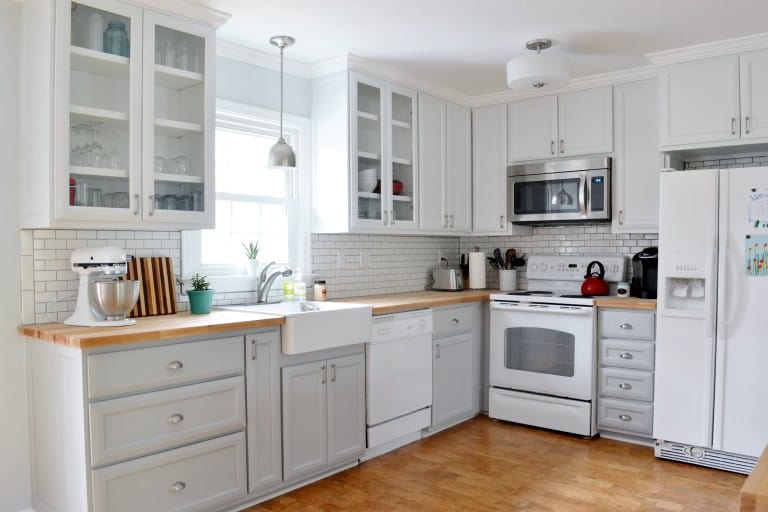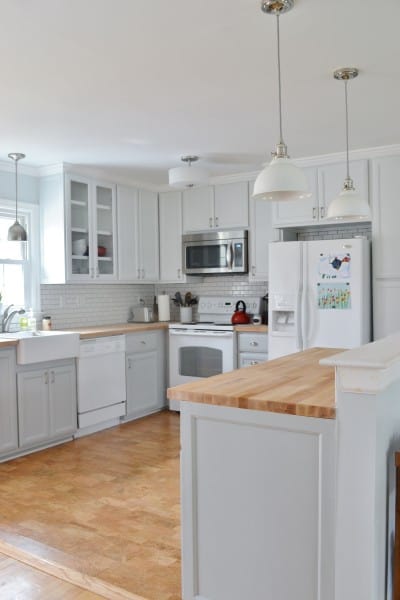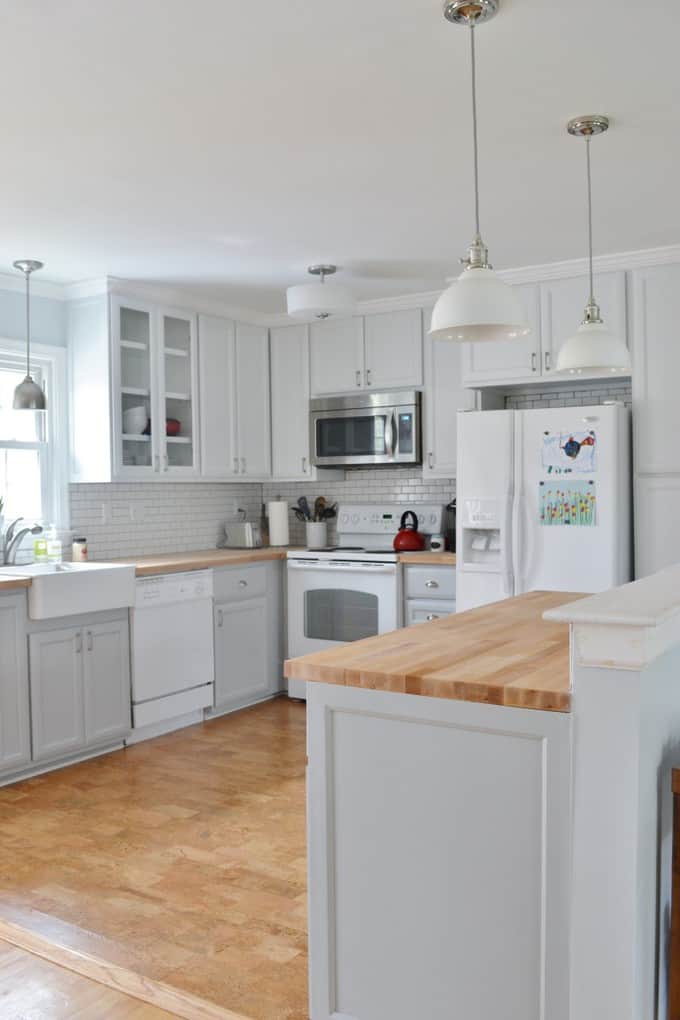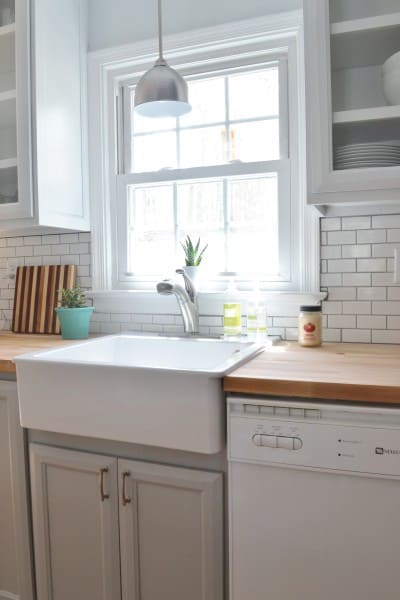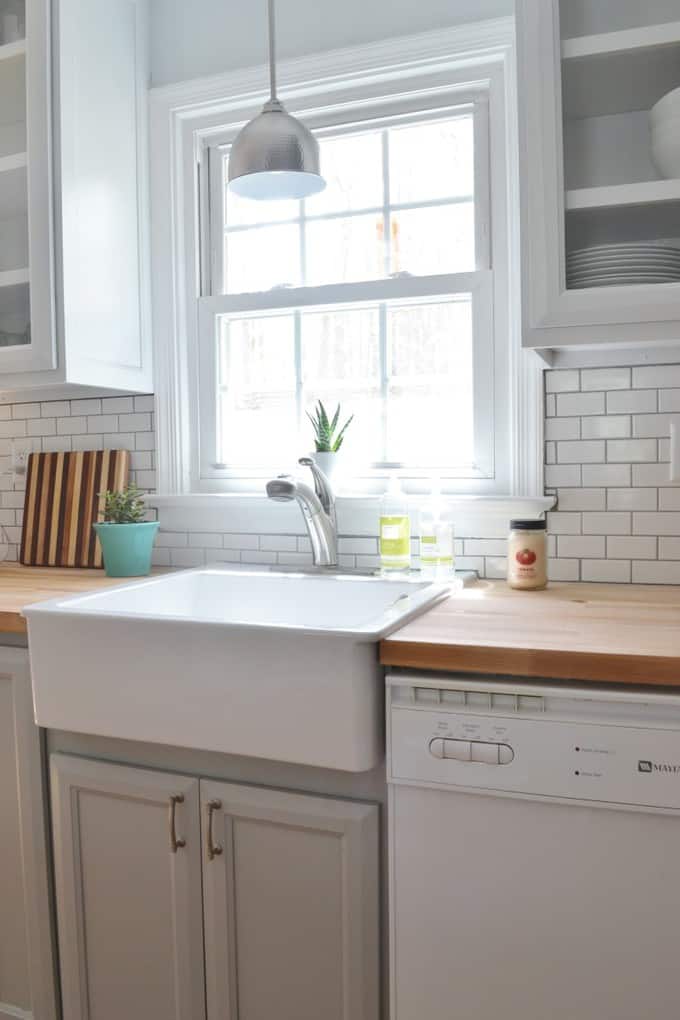 You can read all about our new gray and white kitchen in this post!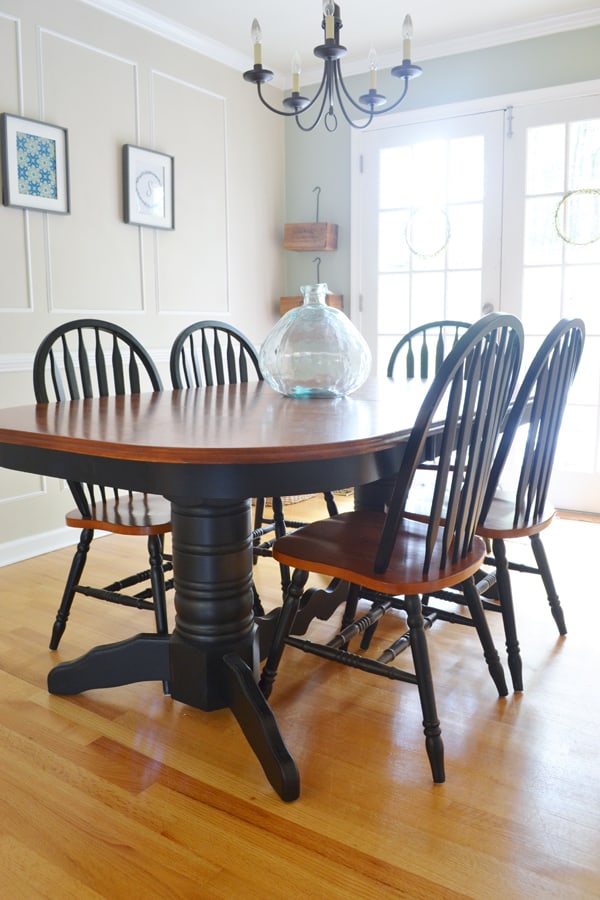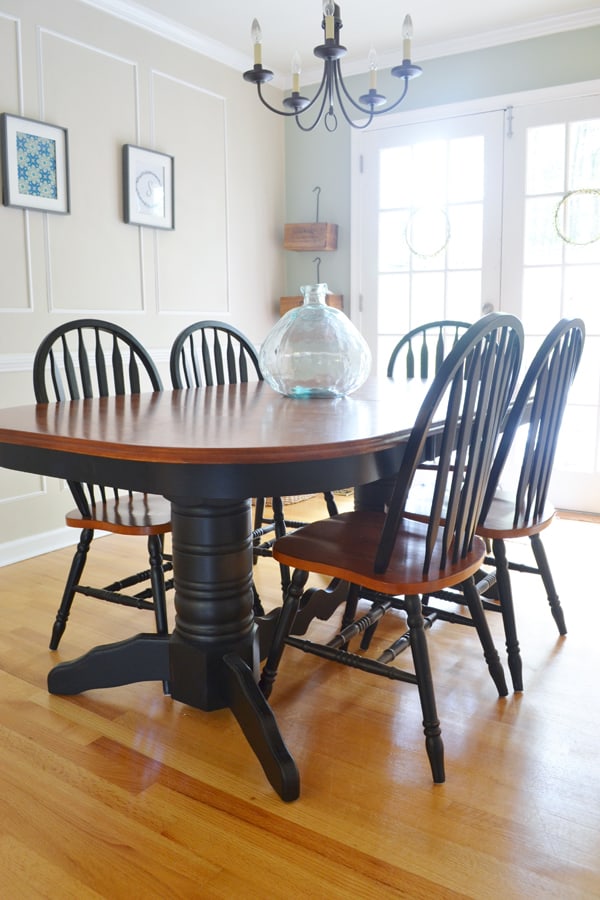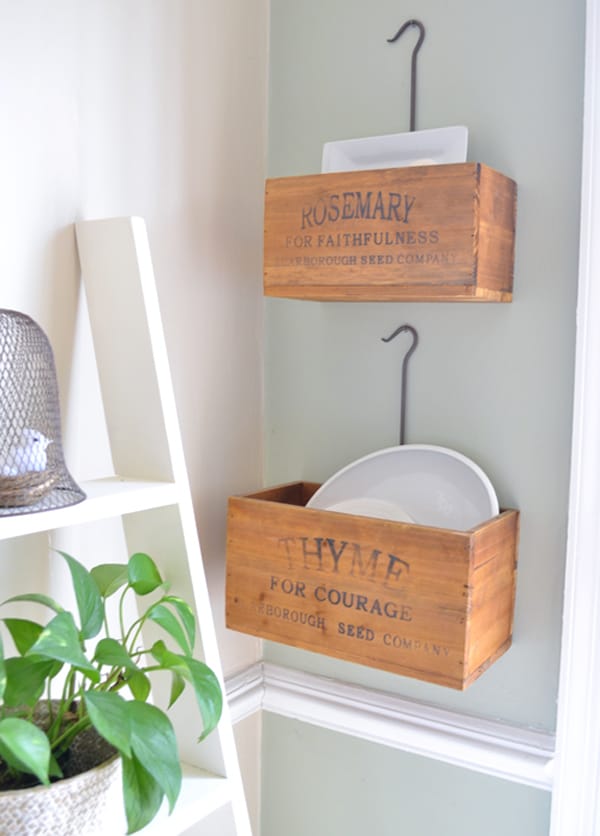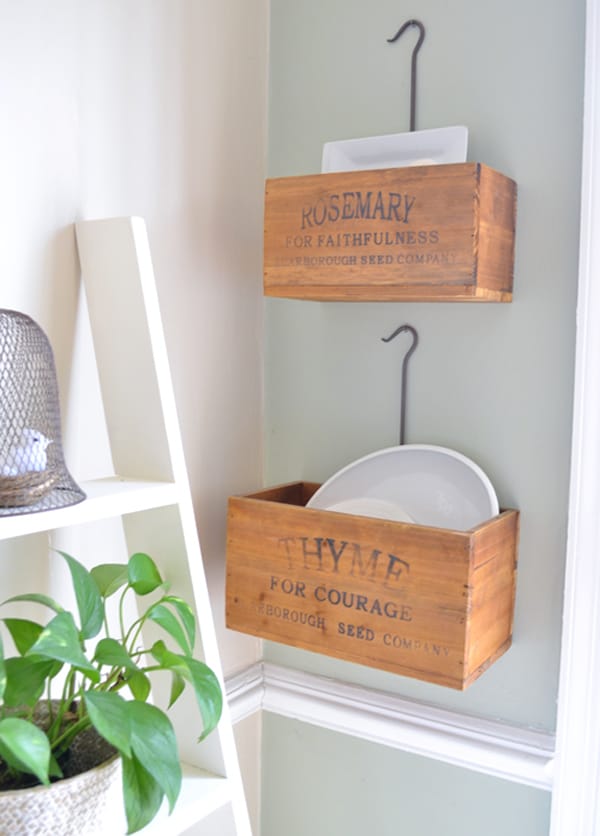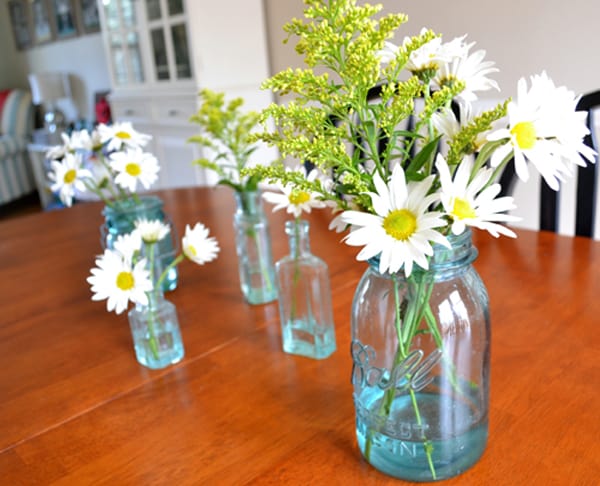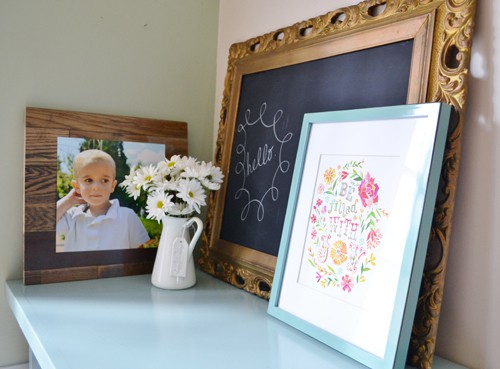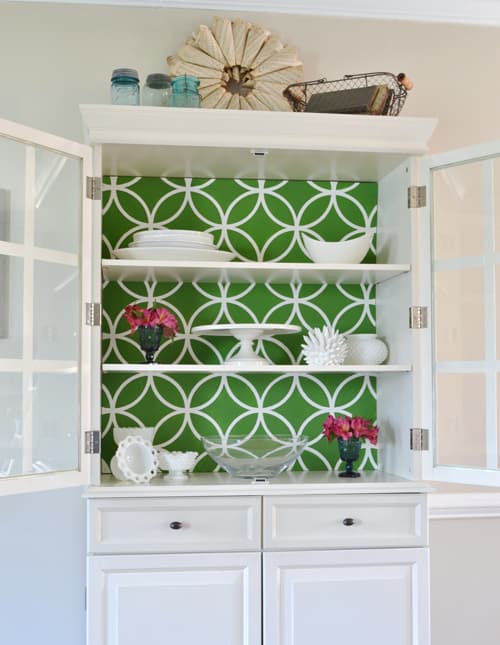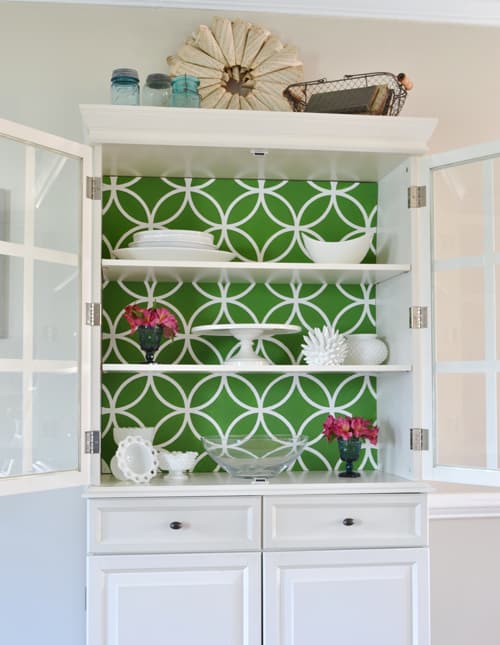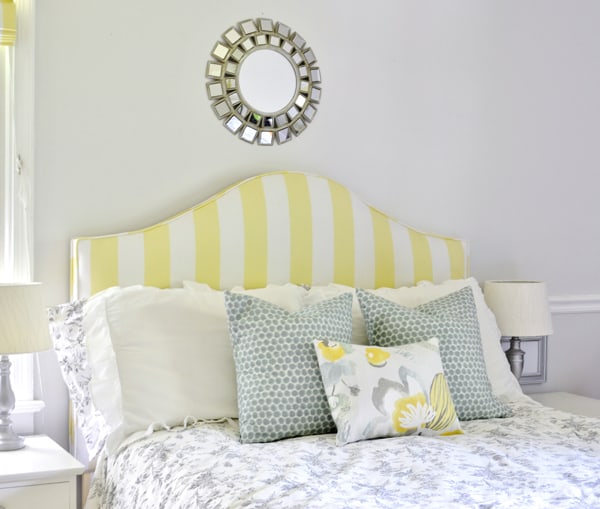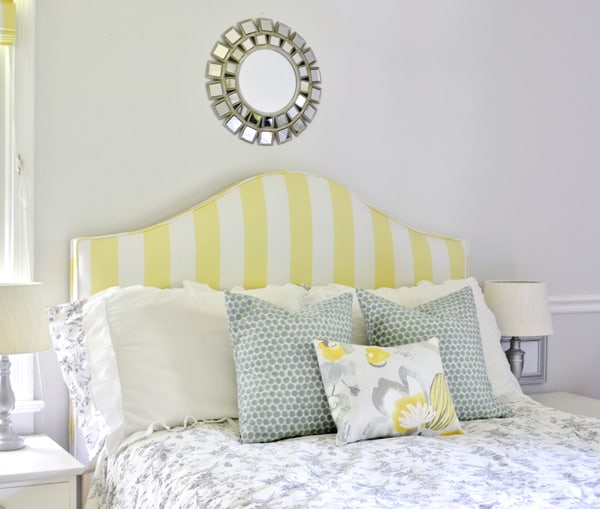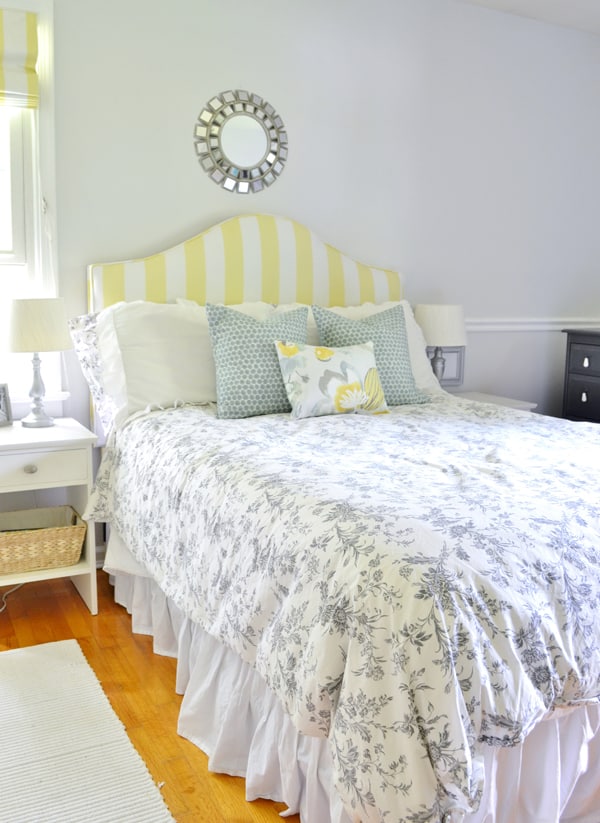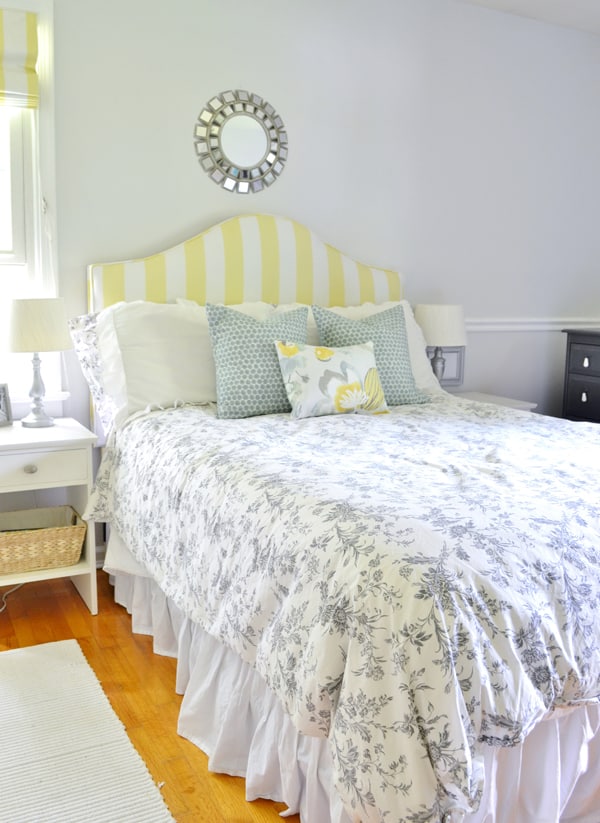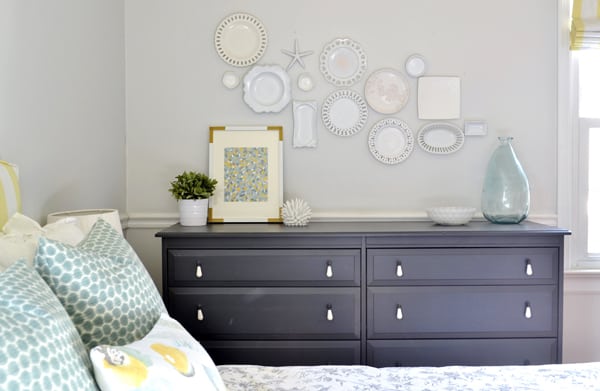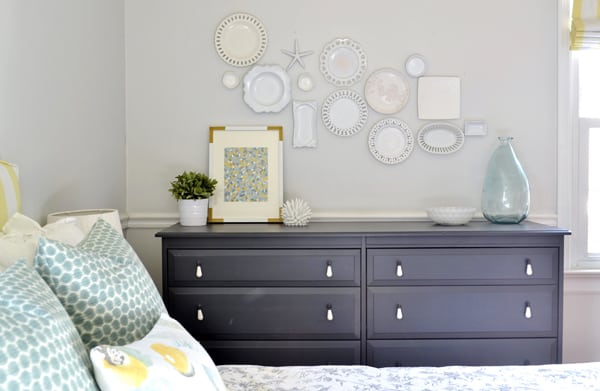 Want a closer look at the abstract art in the photo above? The full tutorial and more pics can be found here.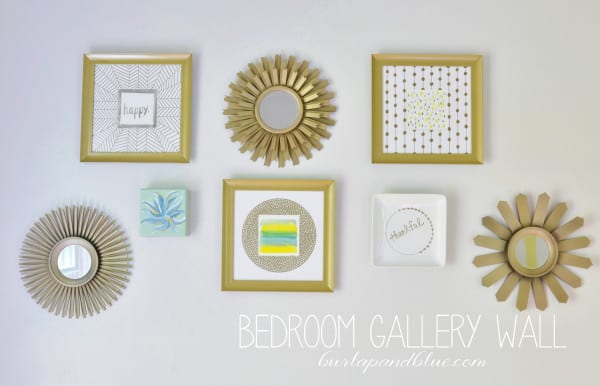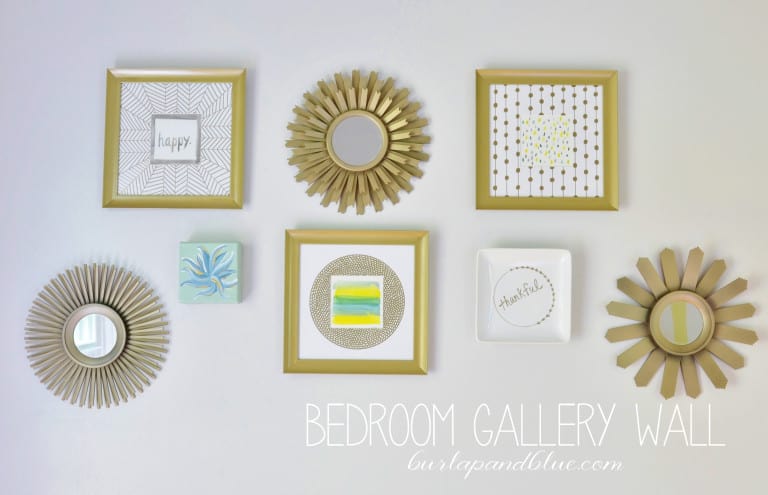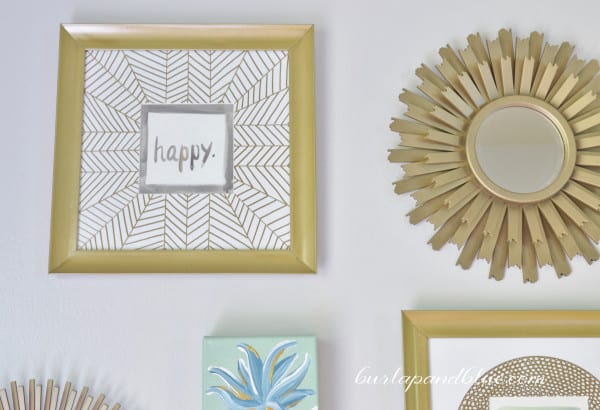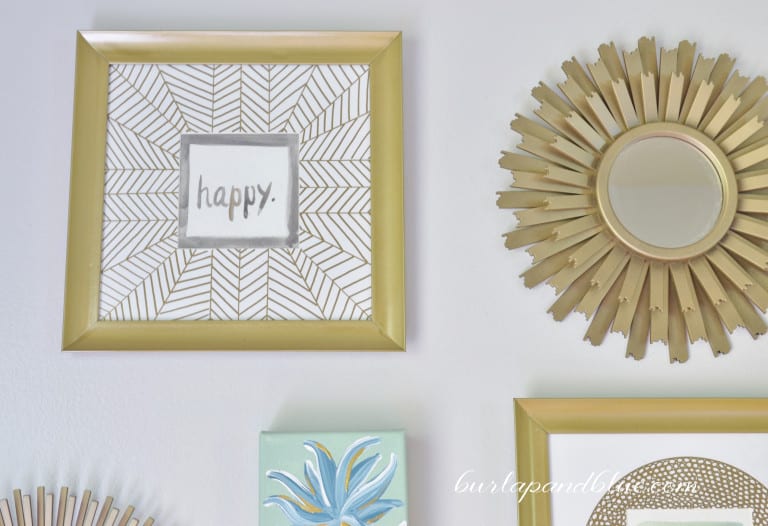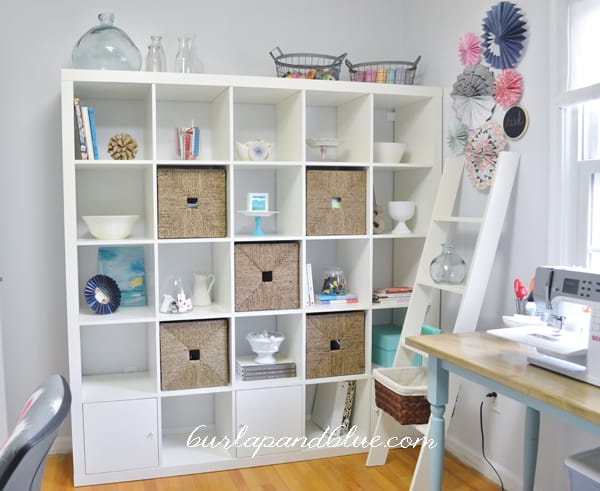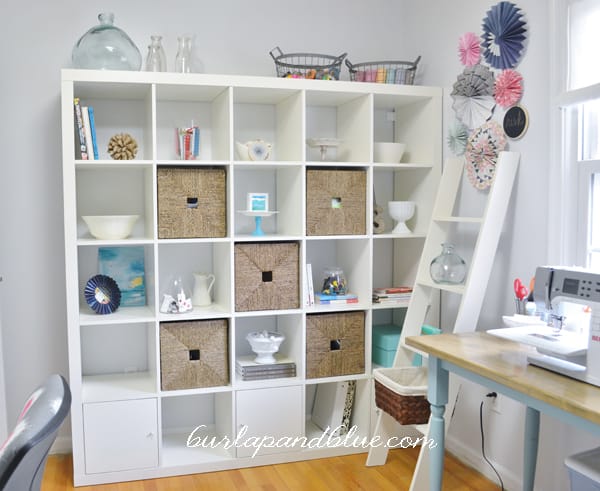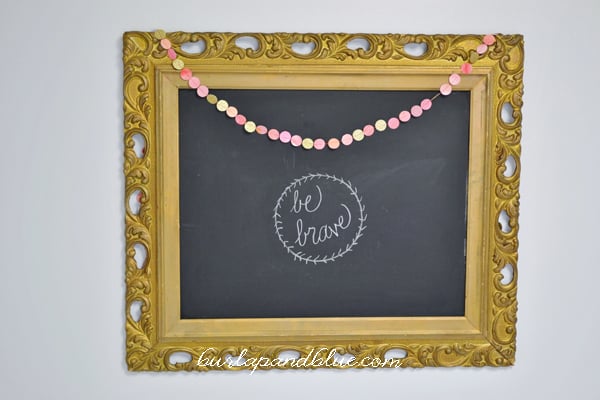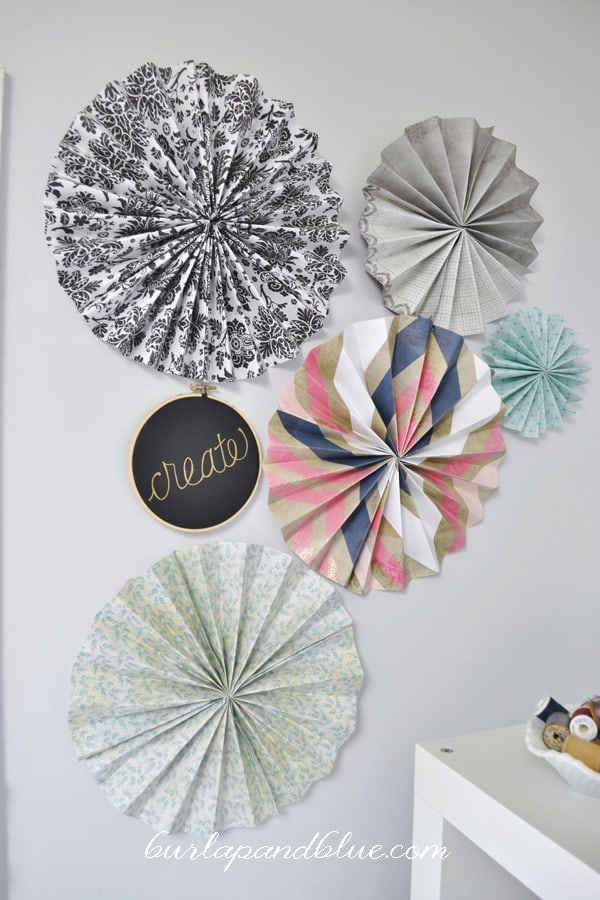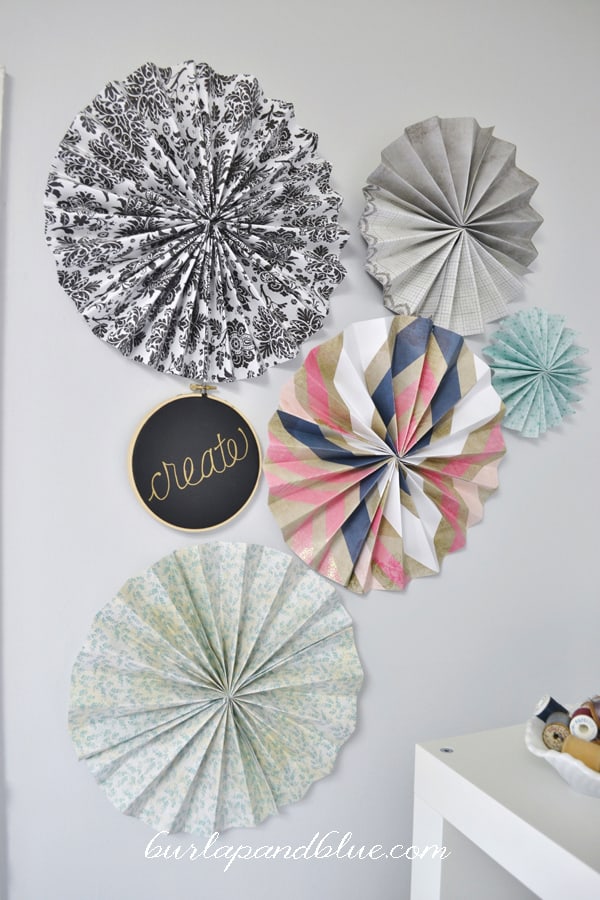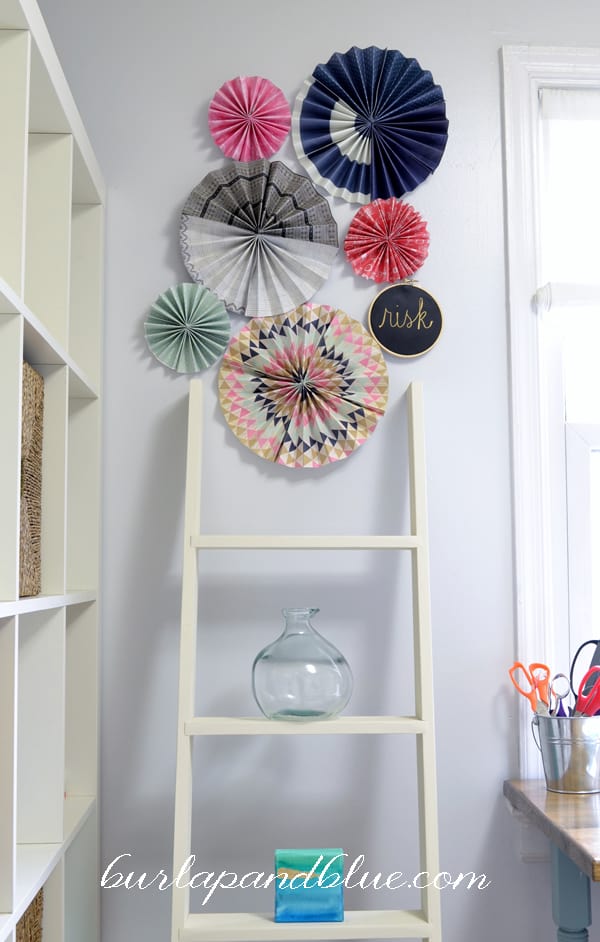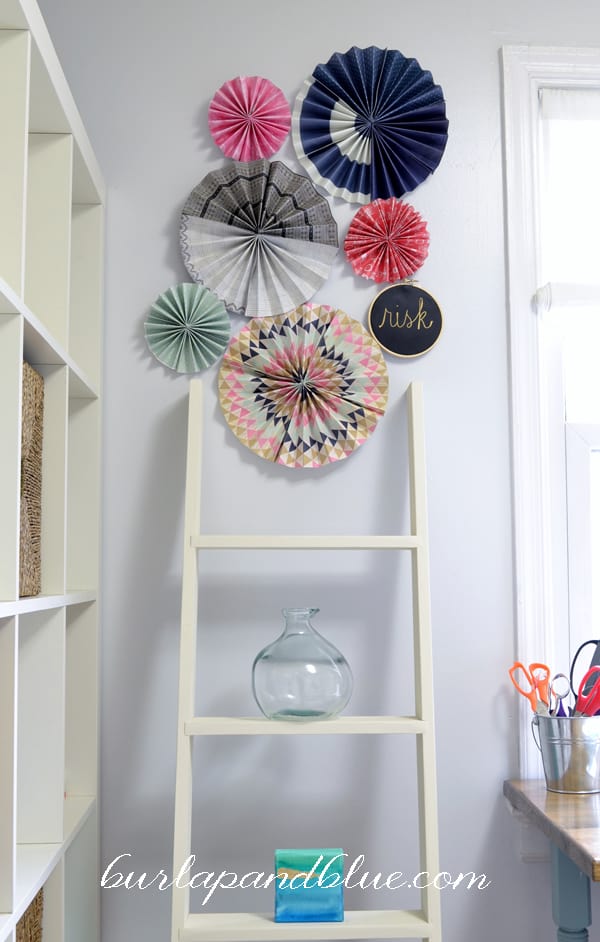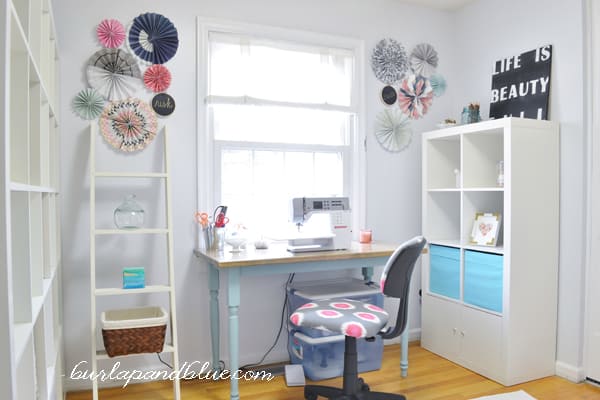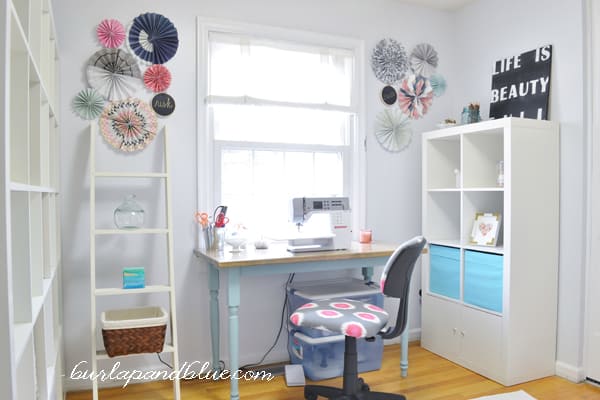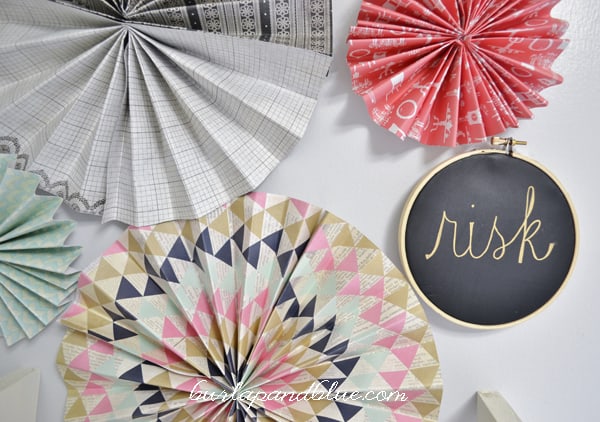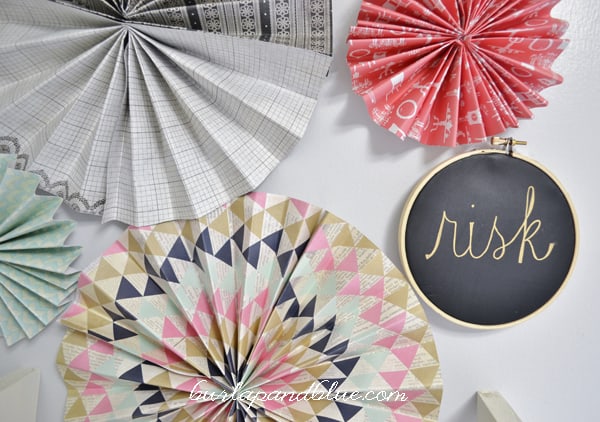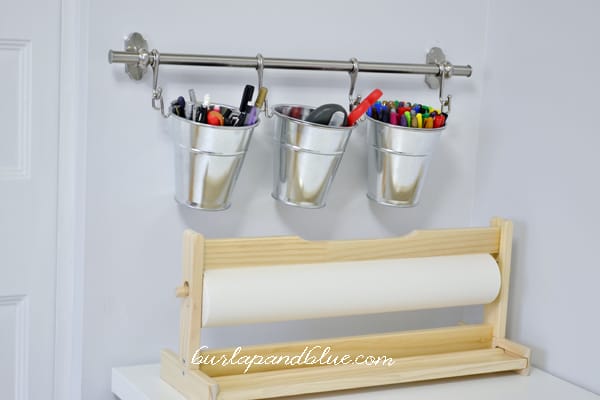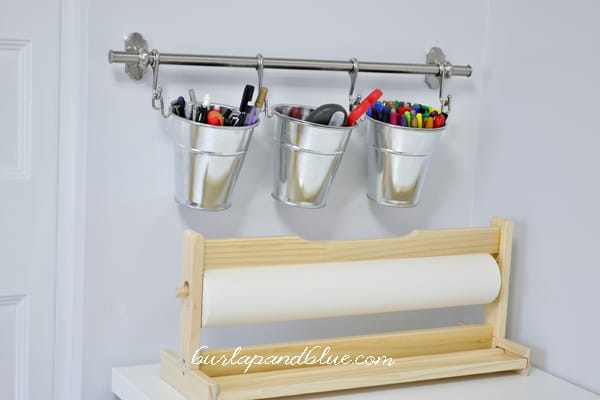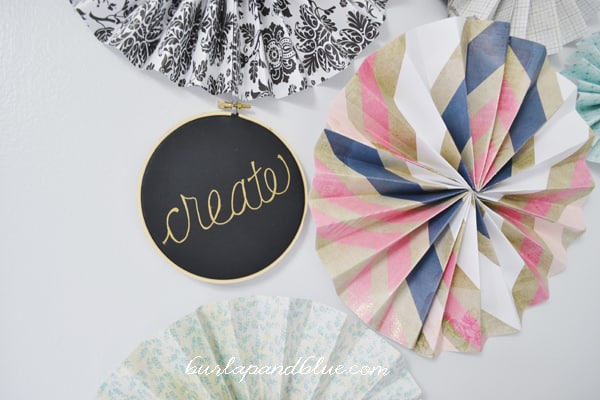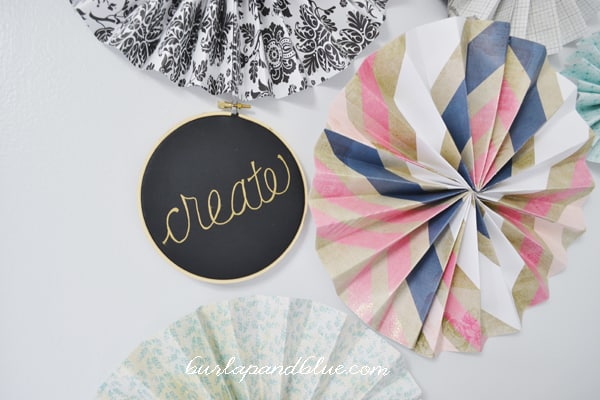 Want more information on our craft room redo? The full post can be found here.
Like the "Life is Beauty Full" Sign? Make your own using this tutorial. And you can find the Glitter and Watercolor Garland tutorial here. Full tutorials are also available for the Paper Rosettes Tutorial, and the Office Chair Makeover.