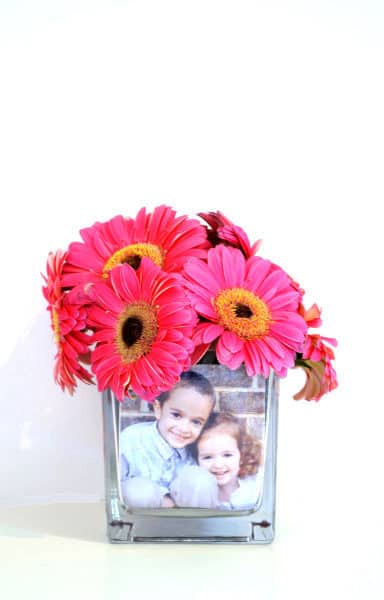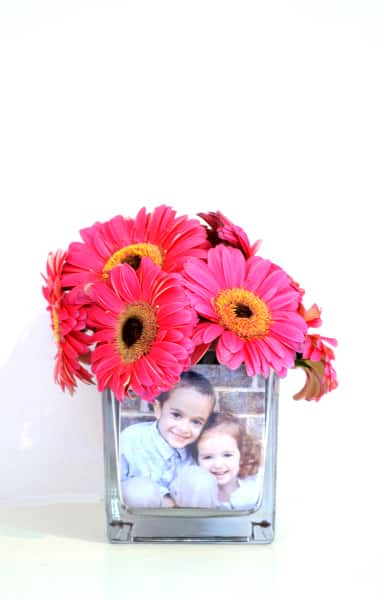 If you're anything like me, you have a collection of those plain, square vases that come standard with many floral arrangements. I was about to purge them the other week, when I decided to see if I could get crafty with one…this DIY photo vase is the result! It's a fun gift idea, or would make the best centerpiece for a brunch, bridal shower or baby shower.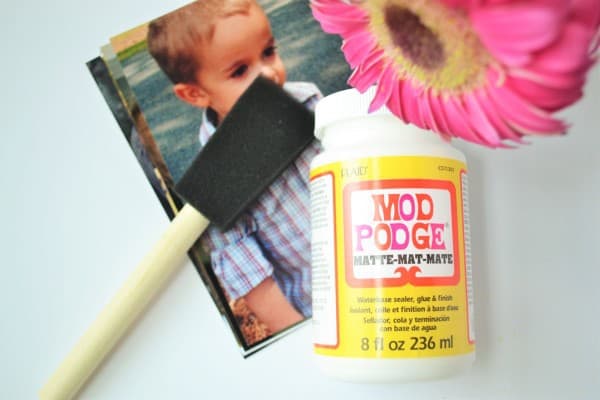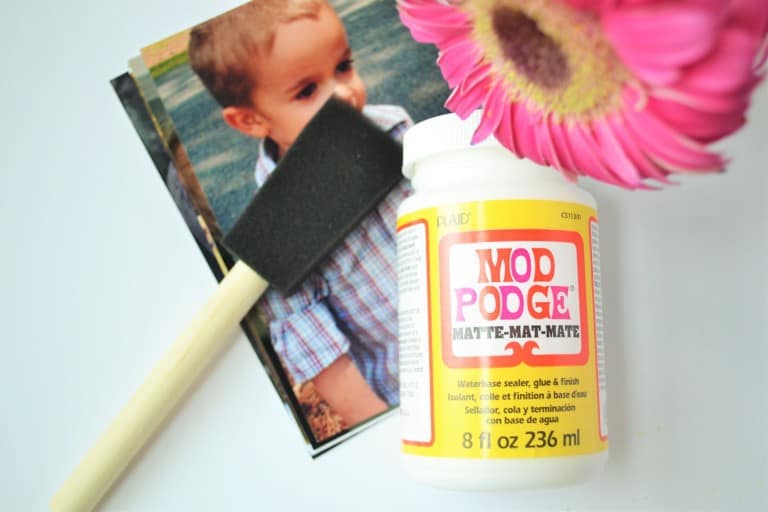 Here's what you need:
Once you gather the supplies, the rest is easy! For my vase, I was able to use a 4×6 photo, and trim it down to size (I measured one side of my vase, cut down a piece of cardstock to fit, and used that to trace my photos).
Once I trimmed my photos, I used Mod Podge to adhere them to each side of my vase. Let dry, then add two more coats of Mod Podge to seal (making sure to let dry fully in between coats).
Insert your smaller glass vase (I found this one at Hobby Lobby) inside your larger vase and fill with water.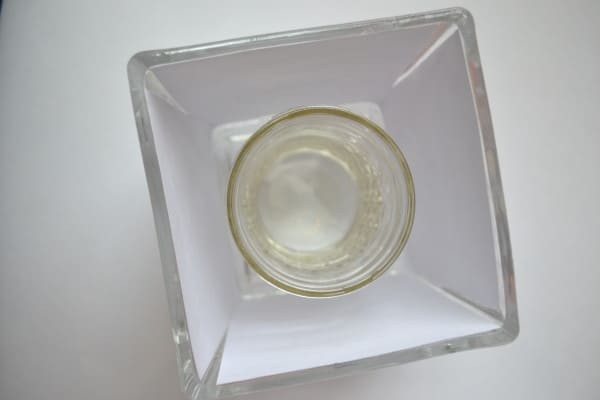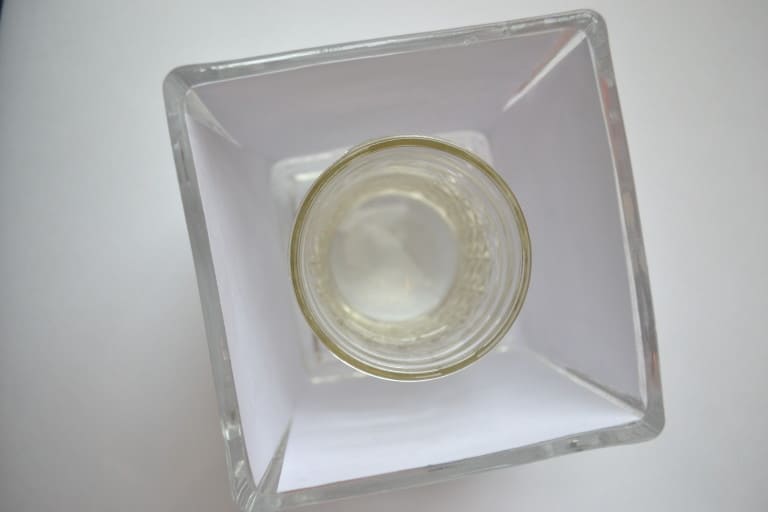 Add flowers (cheery gerbera daisies just seemed perfect for this project), and you're done! Use as a centerpiece or gift for the perfect present anyone would adore.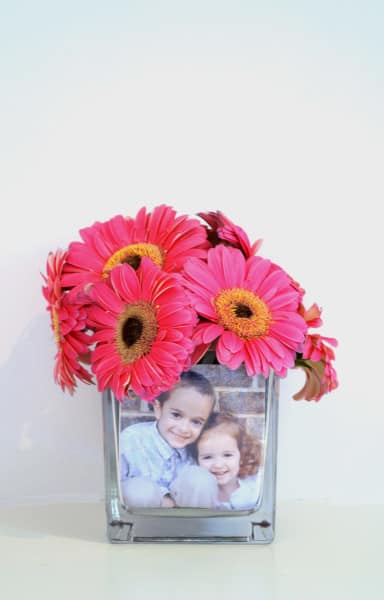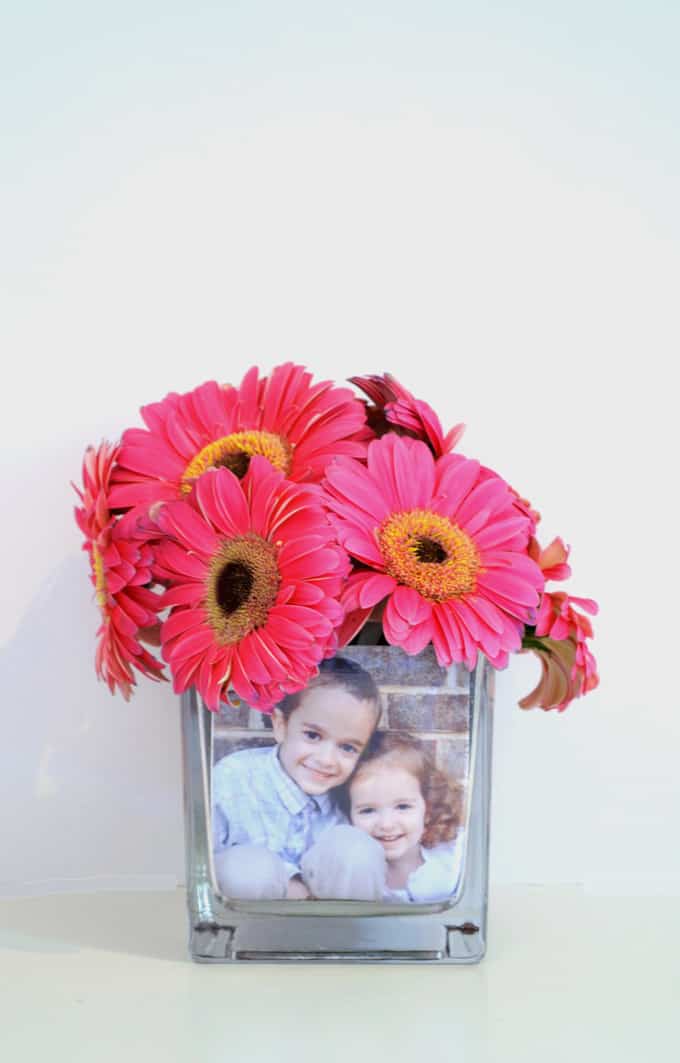 Thanks for reading all about my DIY photo vase! Click here to see over 100 more crafts you can make in under 30 minutes!
Have a crafty day!