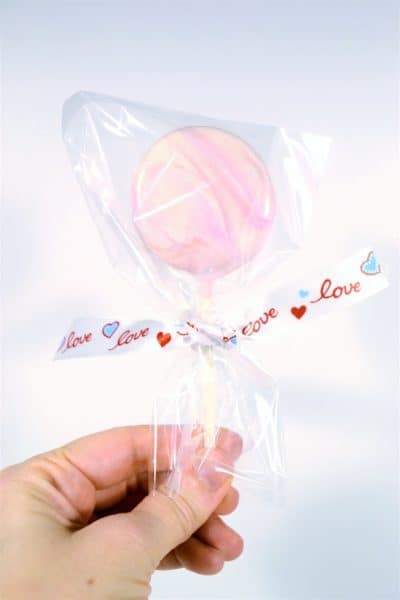 These marbled Valentine's Day Oreo pops are almost too pretty to eat. Using a super-simple marbling technique, they are easy to make, and perfect to give out as gifts to neighbors, teachers and friends!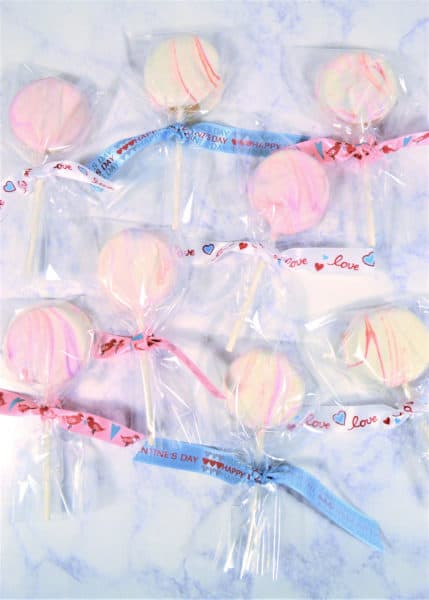 These would work great for any holiday or even as party favors. Just customize the colors based on your theme! Since I made them for Valentine's Day, I used a combination of white, purple, light pink and dark pink-colored candy melts.
Here's what you need: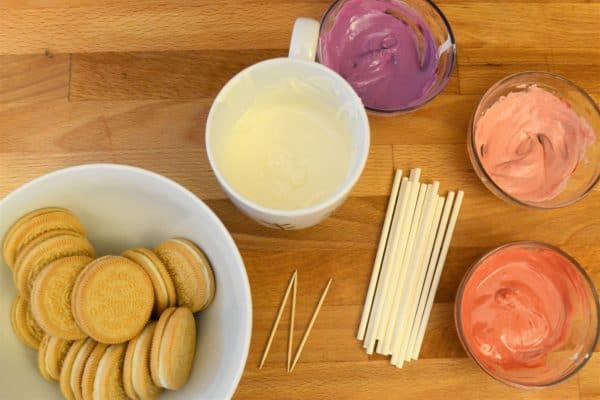 Materials:
Double Stuf Oreos
Lollipop Sticks
White Candy Melts
Food Coloring
Clear Bags and Ribbon for Packaging (if desired)
Melt your candy melts according to package instructions. If your candy seems a bit thick after melting, like mine usually do, just add a bit of cooking coconut oil to your melts and mix in. Add a couple tablespoons of white melts to smaller containers, add food coloring and mix. These are the colors you'll add in to get the marbled effect!
Add in a small amount of one or more colors to your white melted candy, and use a toothpick to swirl in until you've reached the desired effect.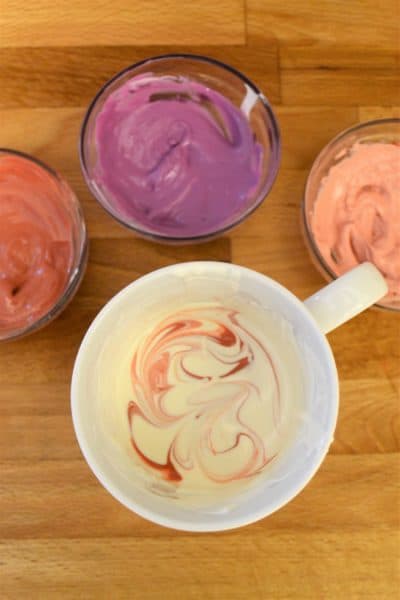 Insert your lollipop sticks into your cookies, and dip. Place on parchment paper to harden (I usually stick mine in the fridge so that they harden faster-I'm impatient like that).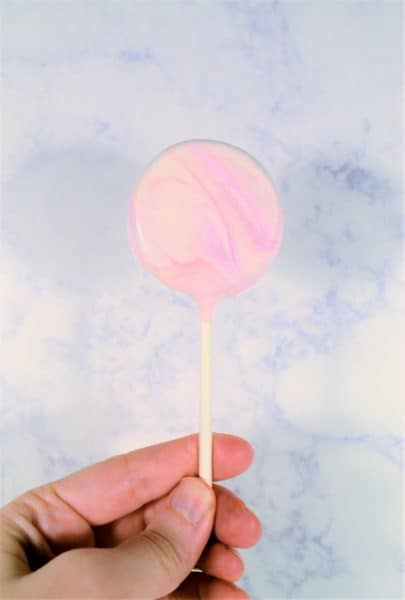 Once hard, I inserted my candy pops into clear bags, and tied with a length of Valentine's Day-themed ribbon…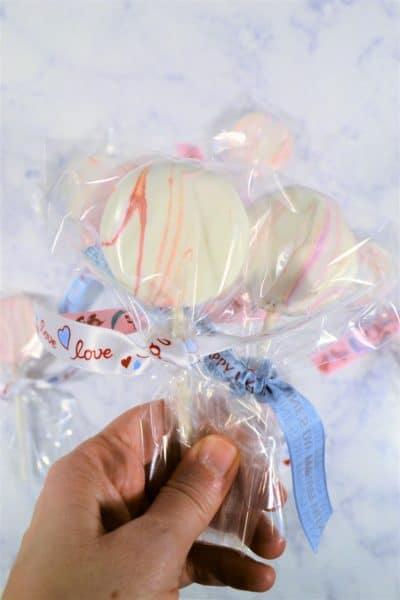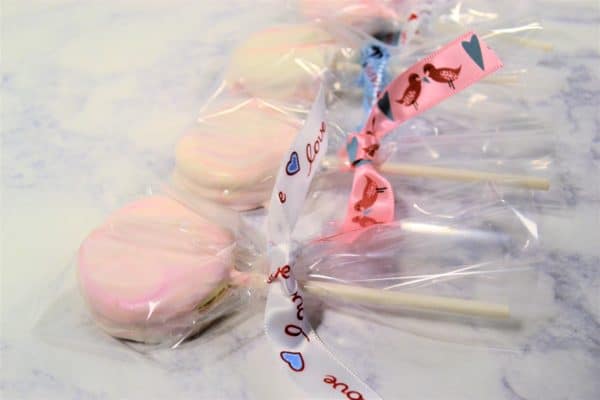 I really love how these turned out!