An easy pumpkin decorating idea, this mod podged pumpkin features gorgeous watercolor wrapping paper, and is perfect for your fall decor. This is a great kid's fall craft, too!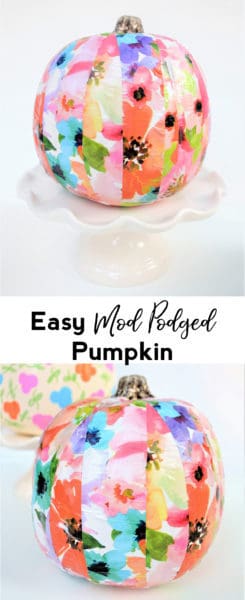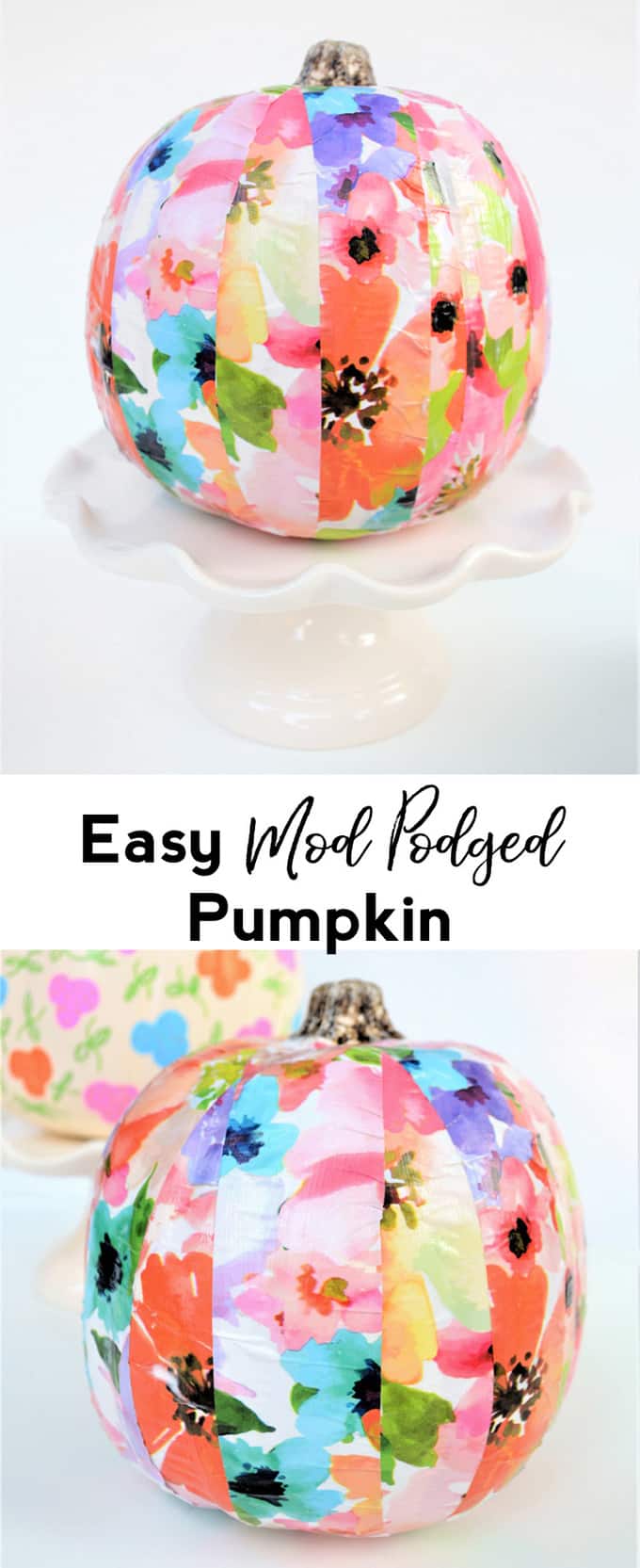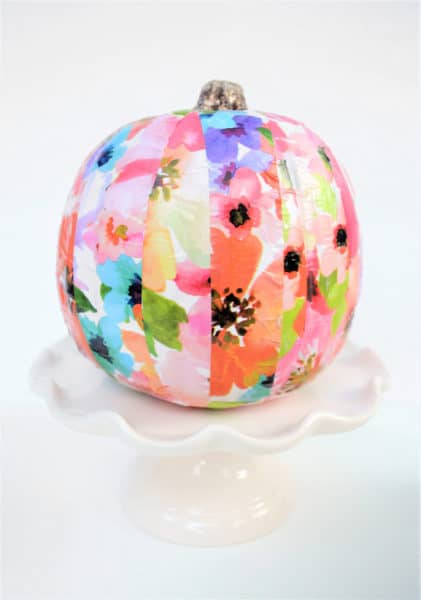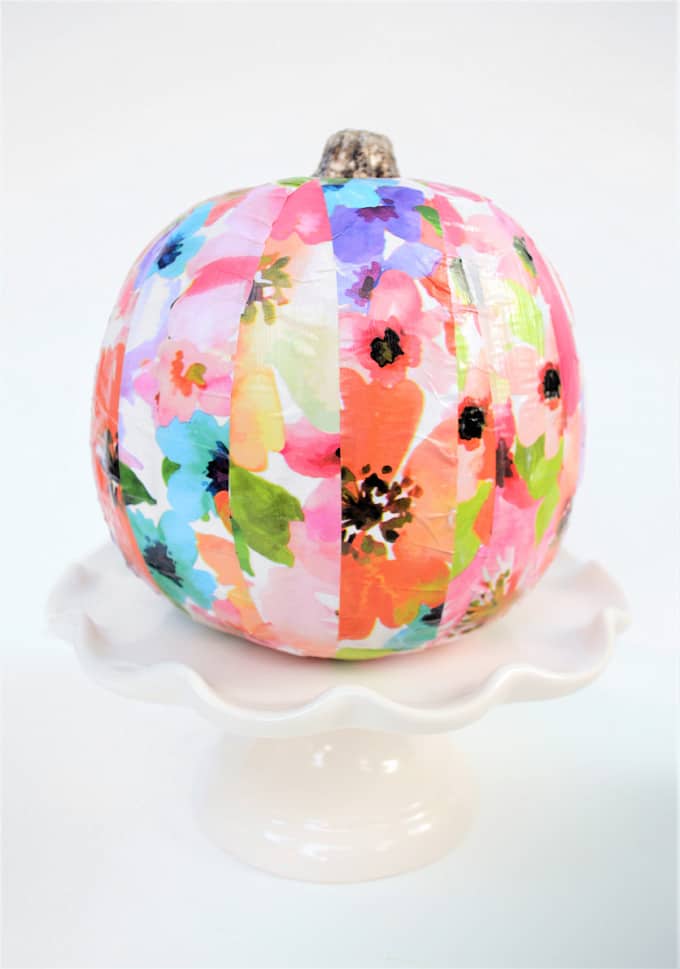 It may not officially be fall, but Labor Day has passed and school has begun, so it's close enough for me. Looking for an easy pumpkin decorating idea to add a dose of fall to my home, I pulled out my trusty Mod Podge, and some watercolor floral wrapping paper and ended up with the cutest pumpkin around!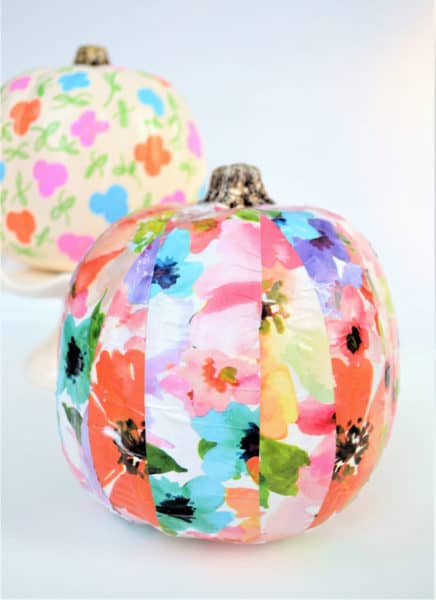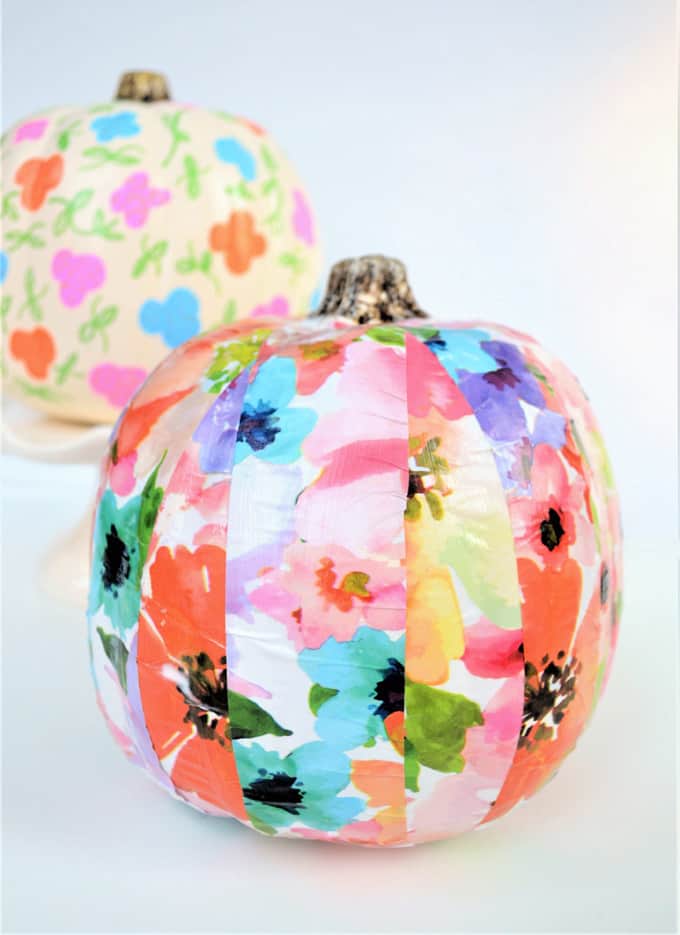 Want to make your own? Here's what you need: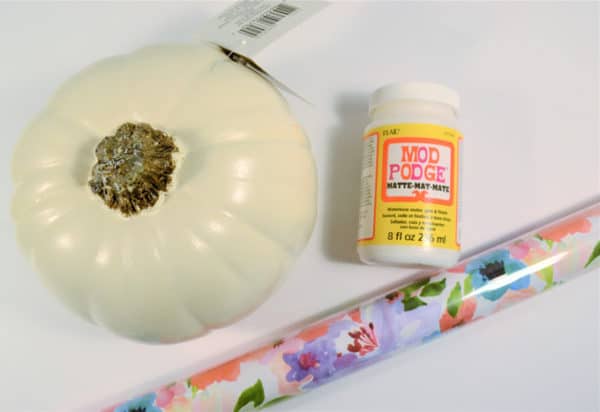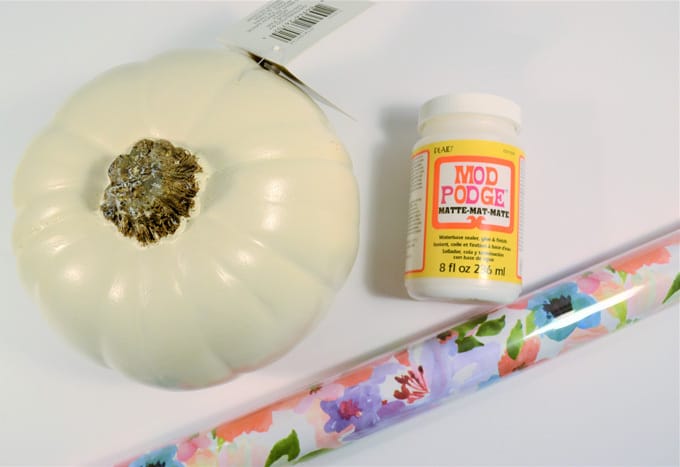 Materials:
plastic pumpkin
Mod Podge Matte
floral paper
foam brush
Let's take a closer look at this floral wrapping paper. Isn't it lovely? I found it at Michaels, though, really any thin paper would do, whether it's wrapping paper, tissue paper or scrapbook paper. I'd stay away from cardstock, as thicker paper can require more work to adhere properly to your pumpkin.
Simply cut strips of your paper (approximately 1″ wide), apply a coat of Mod Podge to a small section of your pumpkin, and apply your strips to your pumpkin, making sure it adheres completely. Once you're pumpkin is covered, let dry, and apply a thin coat of Mod Podge to seal.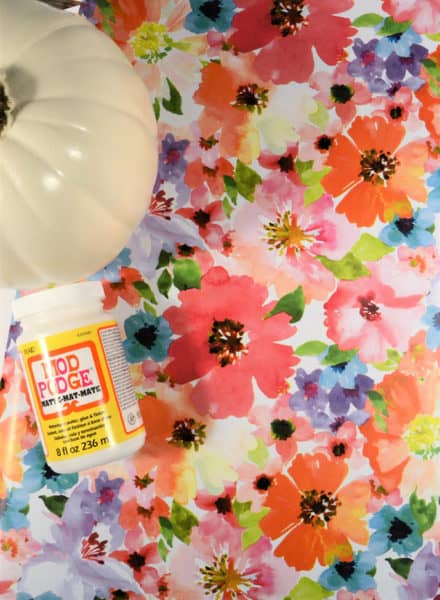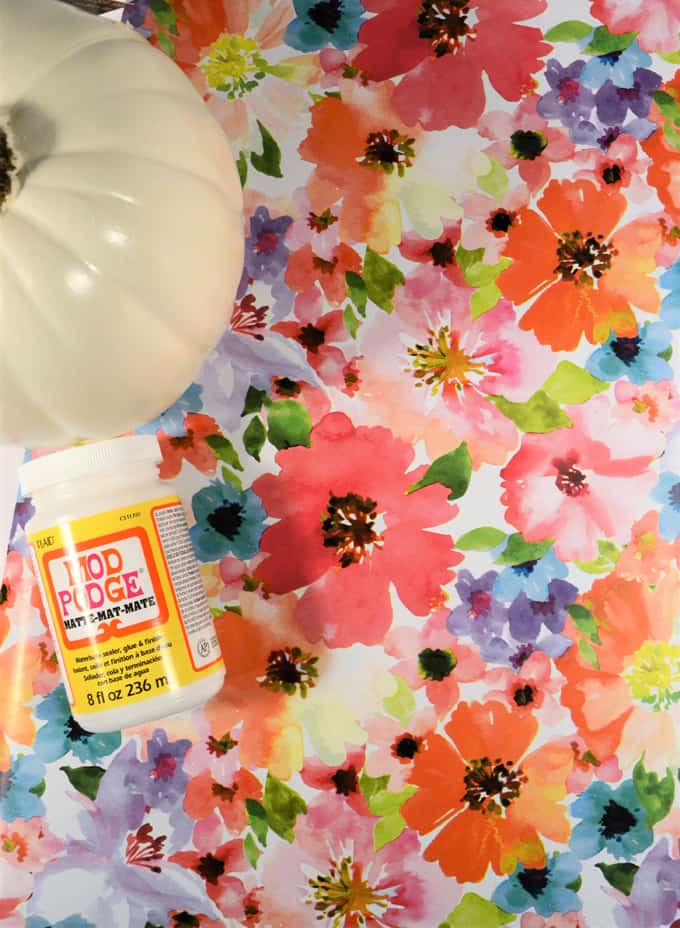 I just love how this turned out. Super cute, and EASY, too! I love crafting with Mod Podge, how about you?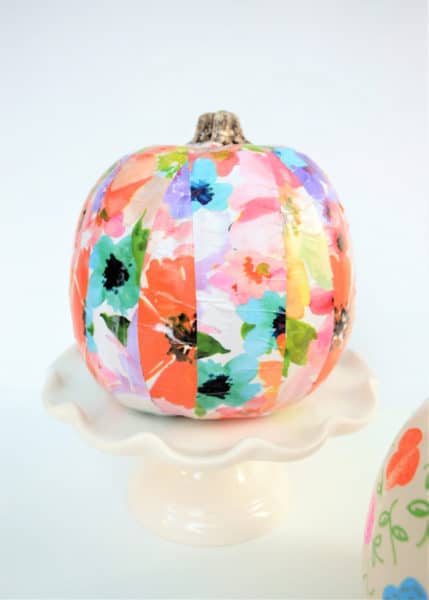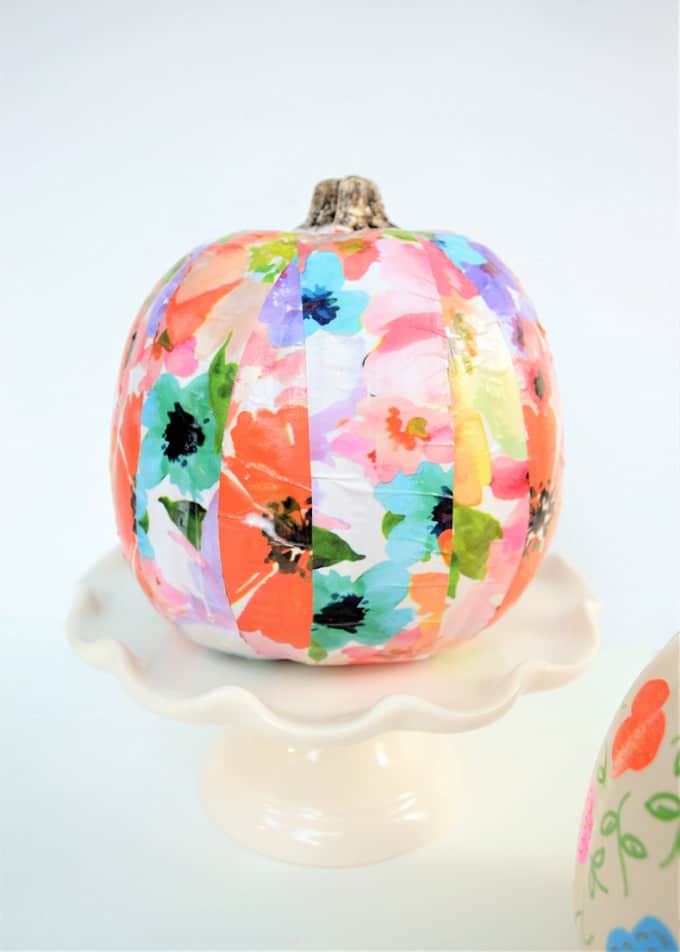 Looking for more Fall crafts to DIY?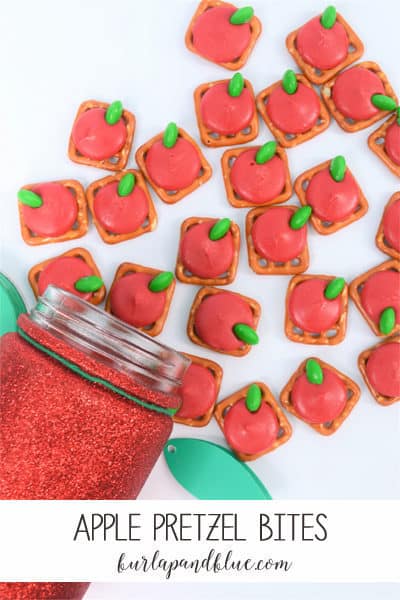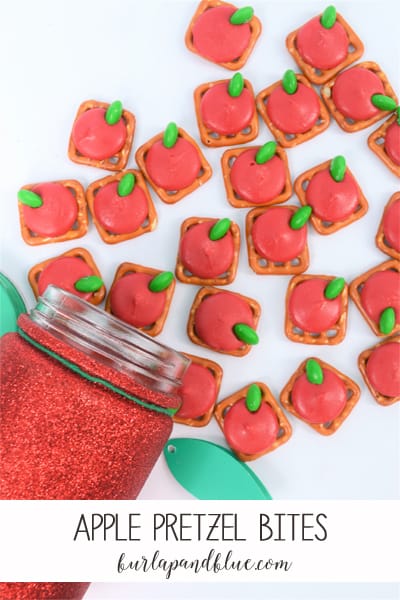 These Apple Pretzel Bites are simple to make, and simply adorable!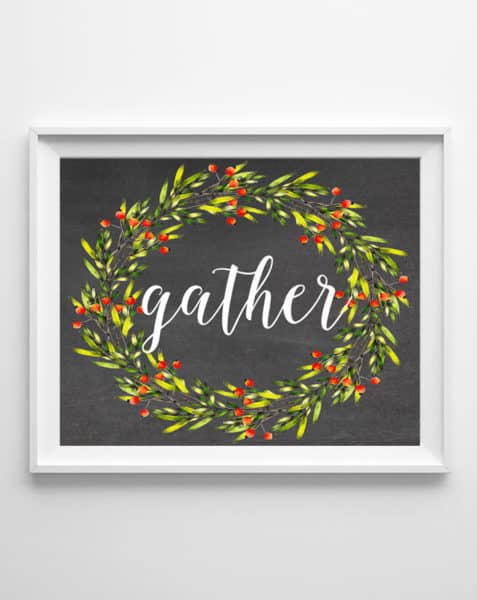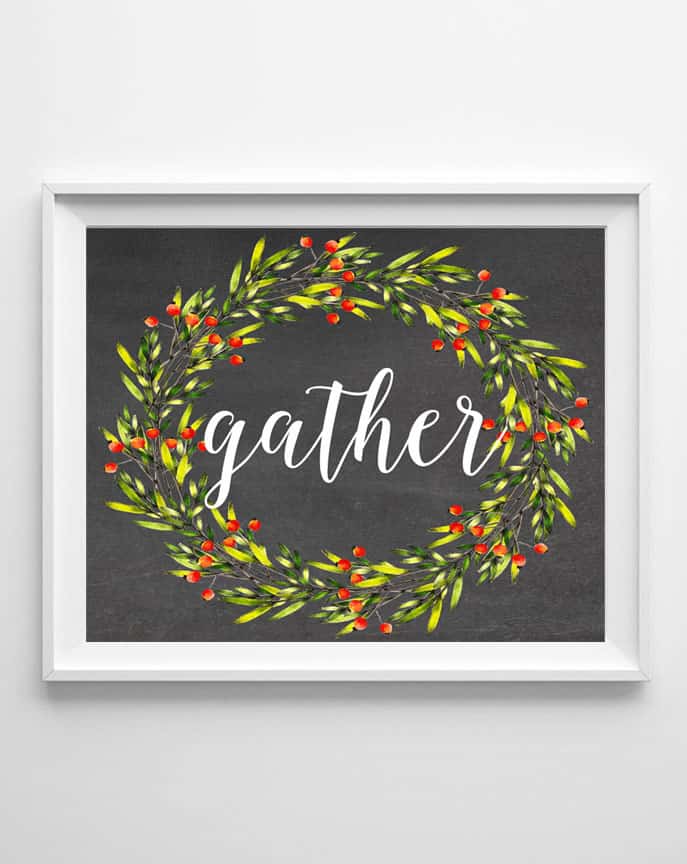 Available in two colorways, these "gather" free printables are the perfect addition to your fall home decor.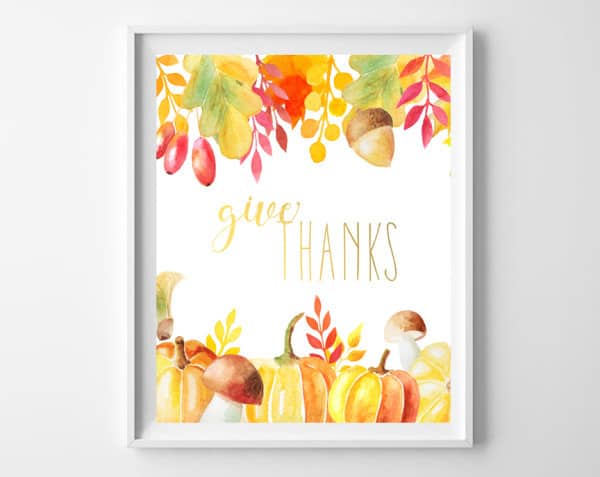 Lastly, these fall printables feature gorgeous watercolors paired with on-trend gold lettering!
Thanks for reading all about my easy pumpkin decorating idea! Have a fantastic day!