Hello, friends! Let's talk today about ETSY! I started selling on Etsy about eight years ago. My shop sold home decor and gift items, and was doing so well I decided to open up a second shop selling printables.
While the shop was only active for a couple of years, after which I moved on to other things, it didn't take long for the shop to become successful and for me to gain thousands of sales before all was said and done.
While selling on Etsy is never easy, I will say that selling printables was much easier than I thought it would be. I sold my printables as instant downloads, so after a buyer purchased a printable, it was automatically sent to me! So easy on my part. I also sold art prints in various sizes, but after selling fragile/awkwardly shaped items for so many years, printing out and shipping prints was, relatively speaking, a piece of cake.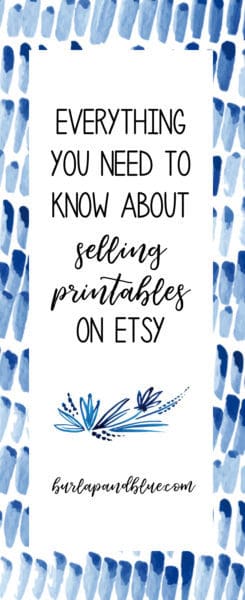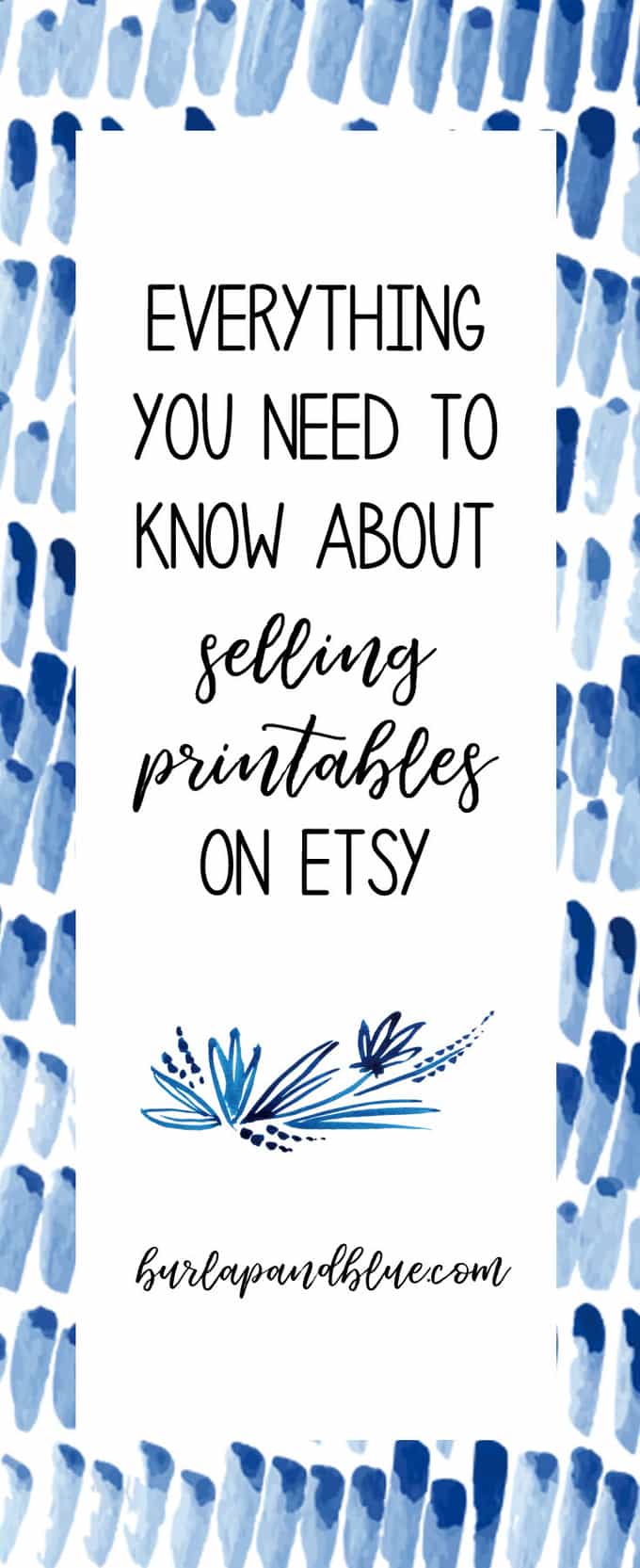 I won't get into how to open an Etsy shop in this post (no need to reinvent the wheel), but I will share all I've learned through the years on how to best sell printables. These tips will help you to (hopefully) garner sales quickly and make a bit of money in the process!
Before Opening Your Shop As with any Etsy shop, good photos are the most important thing to make your shop look professional to buyers. The great thing about selling printable art on Etsy, though, is that you can easily purchase a pre-made, styled frame image, and insert your printable image in your frame using your photo editing software of choice.
Simply open both your styled image and your printable image, drag the printable on top of the frame, and resize to fit the opening.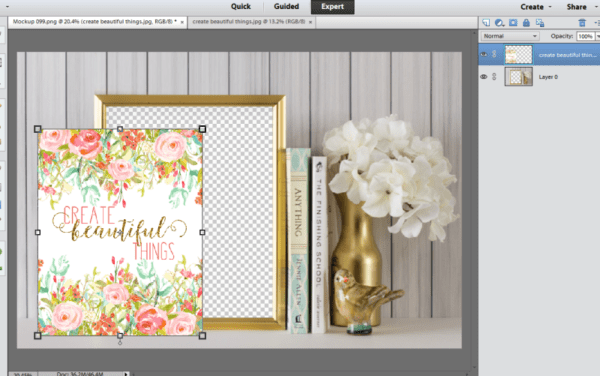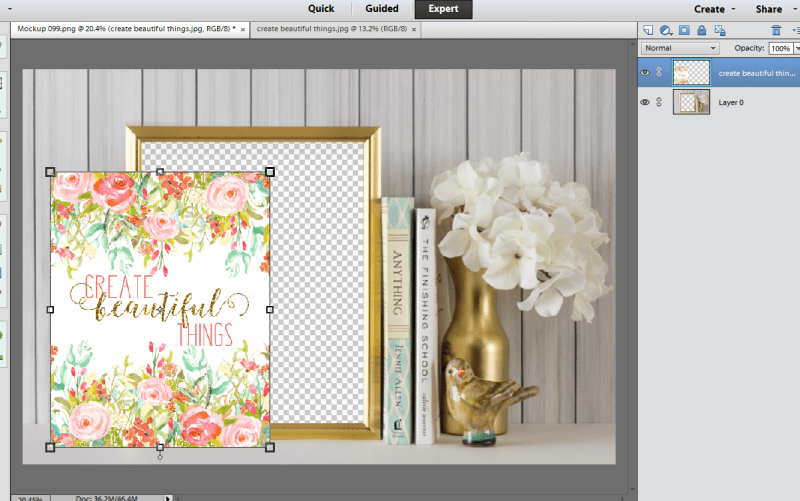 You may also want to consider adding a watermark to your photos, so that they cannot be stolen and reused by other shops (which has happened to me more than once).
After adding photos, you'll get into the meat of your description. I've explained in a past post about descriptive titles and tags on Etsy, and you'll also want to make sure you have a clear and concise item description. Also in your description, you'll want to note that any frames or styling elements in your photos are not included with the buyer's purchase.
Be prepared, also, for lots of questions from customers about how to print printables . The more you can spell out in your description, the fewer questions you may be asked later.
Last, but not least, if the listing is for a printable only, make it very clear at the very top of your description that the listing is for a digital file and that no physical files will be shipped. Also, note whether or not you'll give refunds on digital items (my policy was always "no", but do what you think is best).
Upload your image for instant download, and it's ready to be purchased. It'll be automatically delivered once the buyer pays, so, unless there's customization needed, nothing needs to be done on your part (just make sure your listings are set for auto-renewal so that the sold printable is relisted immediately).
Customizing Printables As you can imagine, people love customizable printables. Whether it's for a baby gift, baptism, or wedding gift, buyers love the idea of purchasing a printable that's custom to their needs.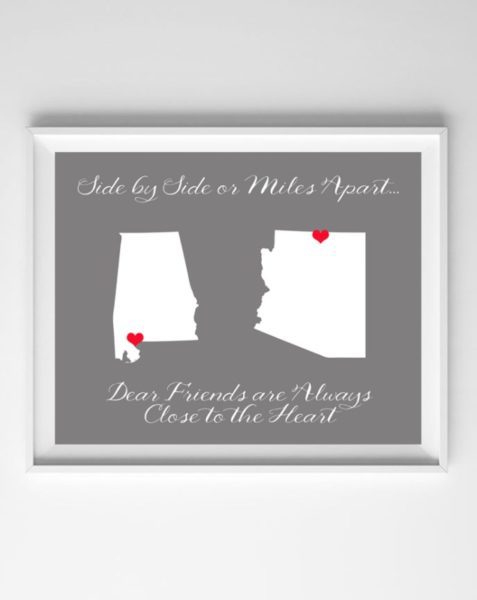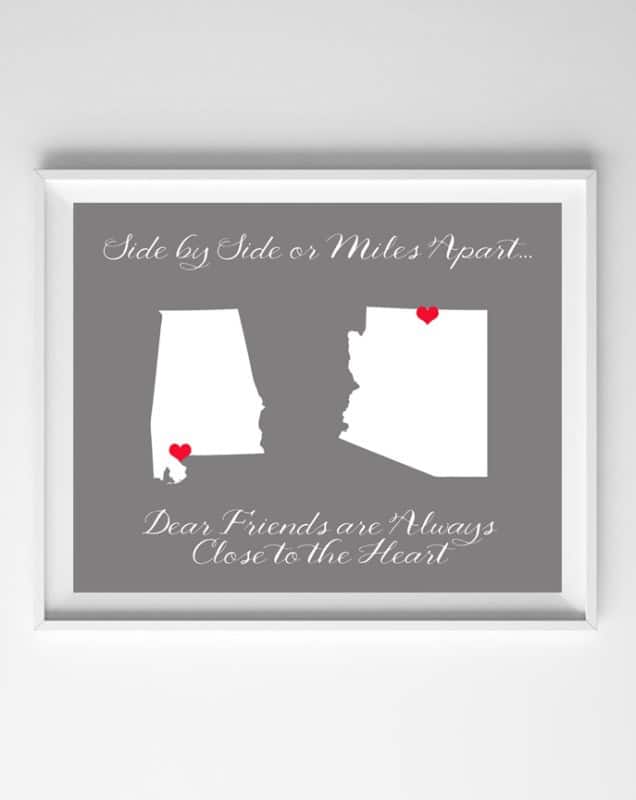 This state printable was my shop's best seller; buyers bought it often for best friends and family members living in different states. Obviously, though, it needs to be customized. If you sell customizable printables, be sure to make a clear note in the item's description with what information you need from the customer, how long until the printable is ready and how it will be delivered to the customer.
I always added a color chart (background, states and hearts could all be customized) as the second image in the listing so customers could further customize their printable . I'd ask, in the description, for them to leave their color choice(s), states and where they want the hearts places in Message to Seller.
Pricing Printables Printable pricing, as you can imagine, varies greatly. I found charging $5 for an Instant Download printable to be a good middle-ground, remembering, of course, that both transaction fees and listing fees will be taken out of that $5.
For customized printables, I always charged $8. This always seemed fair, as customized printables take more work, and, of course, are custom. Leave a bit of margin in your pricing to not only compensate for fees, but for the occasional coupon code or other promotion (if you so desire). Everyone loves to feel like they're getting a bargain!
Promote Your Shop I've been fortunate to have my work featured in many blogs and magazines, and, if this is a goal of yours, too, good shop promotion will help you get there. Be sure to share your work across your social channels, and take a moment to read this post on How to Get Press for Your Etsy Shop!
There is so much to say about how to sell printables on Etsy. I'll definitely add to this post periodically. If you have other questions or comments, please leave a comment below and I'll get back to you!