We hope you enjoy the products we recommend. Just so you know, burlap+blue receives a commission from products purchased from this site. Oh, and one more thing, prices are accurate and items are in stock at time of publication.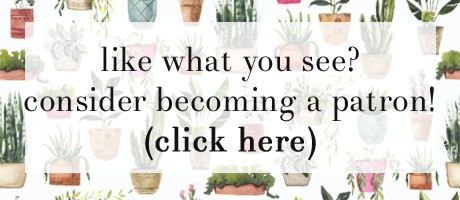 This is a sponsored post. The opinions are all mine.
I've been blogging and offering products for a decade now. I've created content, built platforms, and sold physical and digital items on Etsy and other sites on the web.
Like most entrepreneurs, my biggest problem has never been creating a good product or service. The biggest problem has been getting my future customers to discover that I even exist.
Every year, thousands of businesses start and then fail because of this simple fact: the entrepreneurs don't understand the art and science of getting consumers to find you.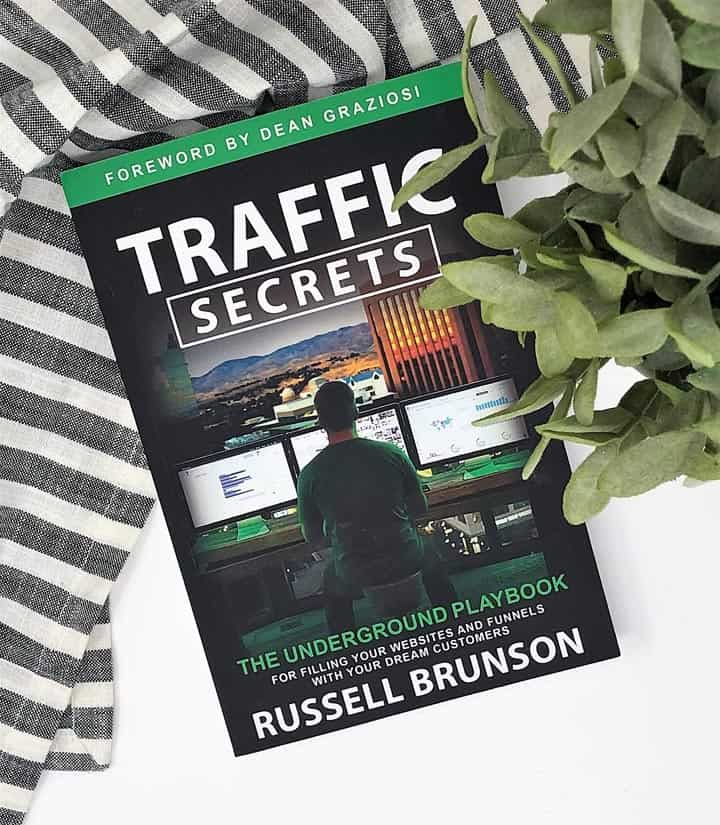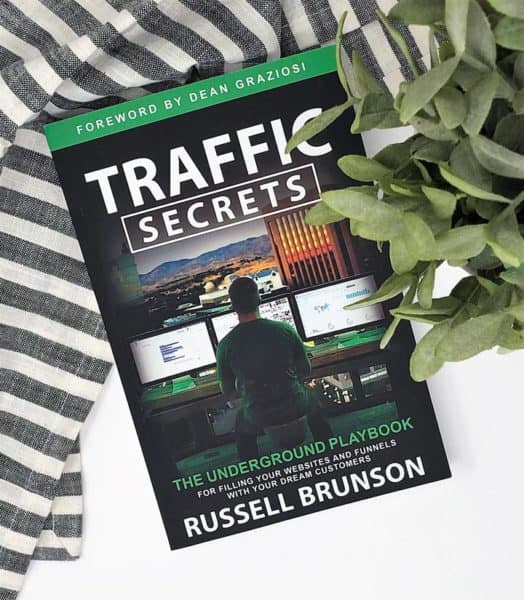 And that's where this book, Traffic Secrets: The Underground Playbook for Filling Your Websites and Funnels with Your Dream Customers, comes in.
The author, entrepreneur Russell Brunson, reveals all the best direct marketing techniques that will allow you to be at the front of new trends, as well as notice opportunities that are invisible to everyone else.
Russell shares how to master evergreen traffic strategies (so important for all entrepreneurs!) in order to fill your website and funnels with your dream customers.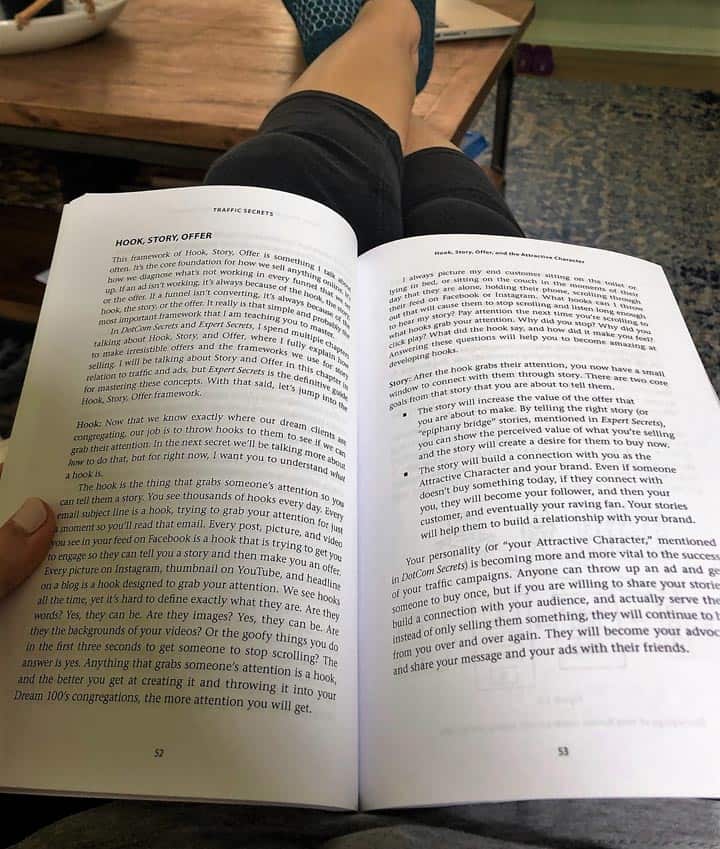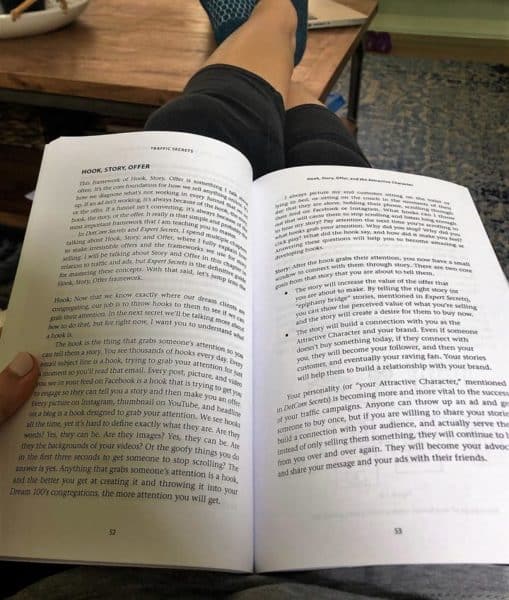 For those who don't know, Russell Brunson is a Best-Selling Author & CEO of the $100M software company, ClickFunnels, which became the fastest-growing non-venture backed software company in the world.
He has built up a following of over a million entrepreneurs, sold hundreds of thousands of copies of his books and popularized the concept of sales funnels.
I was lucky enough to get an advance copy of this book, and was impressed with the number and quality of suggestions to help entrepreneurs find their dream customers.
While much of the advice is geared towards those selling products, it can all be applied to any entrepreneur, even bloggers, coaches, writers, etc.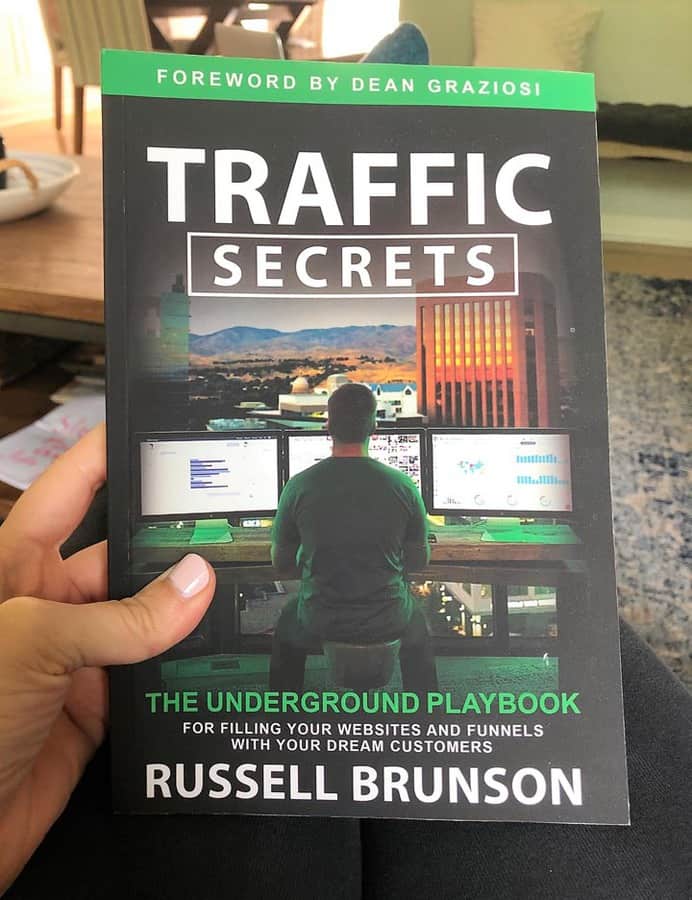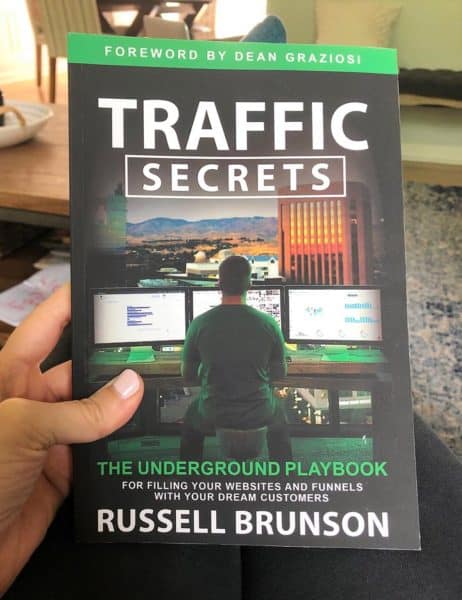 The book begins by helping you identifying your "dream customer," figuring out where they are online, and creating funnels to help you dream customer find (and purchase) your product.
You'll learn about the Hook, Story, Offer framework, which is probably one of my biggest takeaways from this book. This is the key in successfully selling anything online and getting traffic to your site.
Basically, the Hook is what grabs your potential customers' interest. You then have an opportunity to connect with them (this is the Story aspect of the framework). The last step, of course, is the Offer. The Offer can be enticing people to buy your product, sign up for your newsletters, or like/comment/share on a social media post.
In short, if your traffic campaigns just aren't working, you can always, always trace back the problem to either your Hook, Story, or Offer.
Then, the book segues into how to use social media efficiently to fill your funnels with those dream customers you've identified in the previous section. Lastly, the book takes you through some growth techniques that are proven to give you an even greater advantage in reaching and exceeding your goals.
If you're an entrepreneur looking to succeed, getting your hands on a copy of Traffic Secrets: The Underground Playbook for Filling Your Websites and Funnels with Your Dream Customers is an easy YES!
If you've read it, I'd love to hear your thoughts on it.
This is a sponsored post written by me on behalf of Traffic Secrets: The Underground Playbook for Filling Your Websites and Funnels with Your Dream Customers.