Hello, friends! Today I'm posting the post I meant to post on Tuesday. By the way, I've loved reading your comments and emails on Tuesday's post-it can be a hard one to admit to, but once you open up about it, it's obvious that you are in a lot of really amazing company. Looking through the blogs and shops of some of the commenters, I couldn't help but say to myself "Her? Really? But she's so, so talented…".
Anyway, today, I bring you…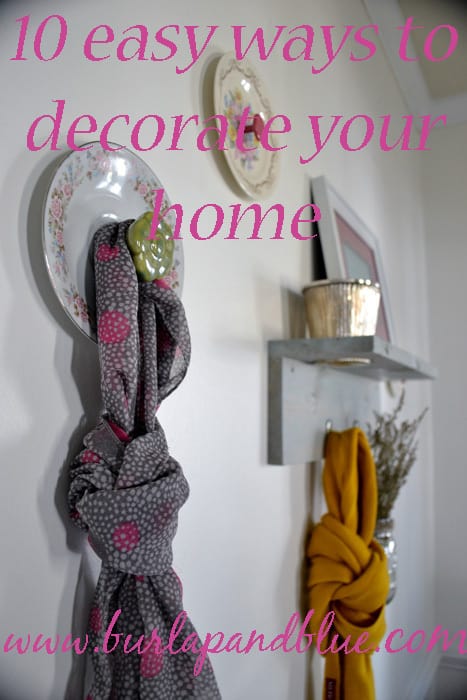 As I've said before, it's easy to get overwhelmed with the time-consuming, expensive, dramatic DIY's out there, but, seriously folks, good design and smart decorating can be so much easier than that. Here are ten easy, inexpensive and effective decorating ideas that you can implement in an hour or less…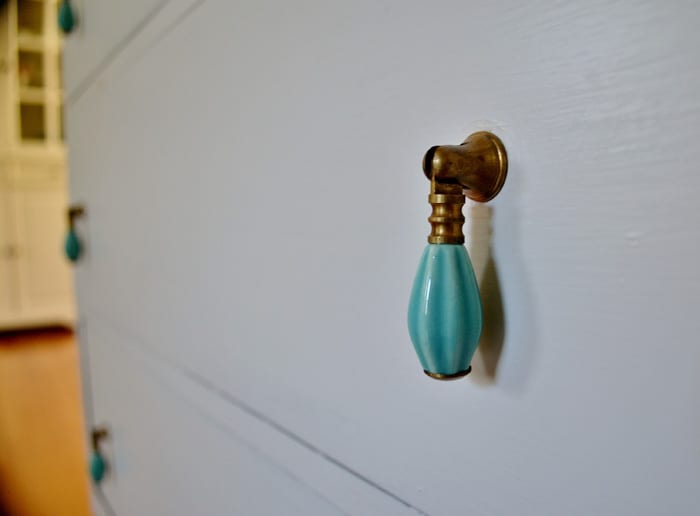 1. Change out your hardware. I shared this dresser's Anthro knobs in this dresser redo post, shared hardware around my own home in this post, and posted about some of my favorite hardware pretties in this post. Bottom line-new hardware can change the entire look of a piece. One tip, though, when changing out your pulls-take an old one to the store with you to make sure the screw holes are the same distance apart in whatever you decide to purchase. If not, you'll have to drill new holes in your piece.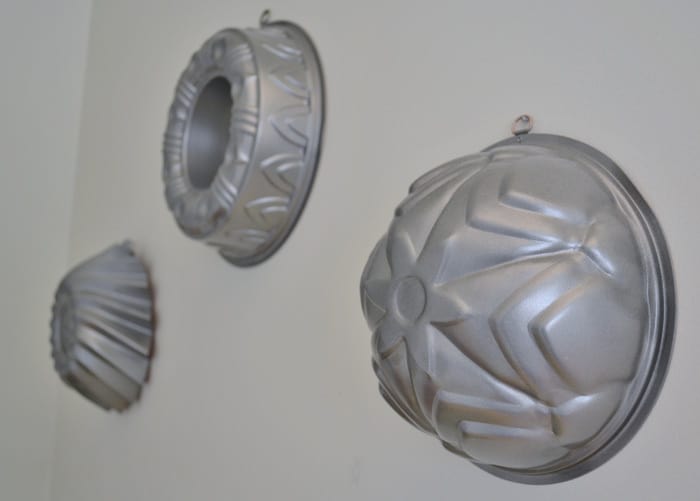 2. Collect something…and then display it. Copper baking tins (spraypainted silver), are displayed on one wall of my kitchen; they are inexpensive, easy to find, and the display can be as small or as large as I want it. Pottery, vintage cameras, candlesticks, silver frames…really, anything will do. If you have two or more, it's an instant collection-display it on a wall, shelf or tabletop.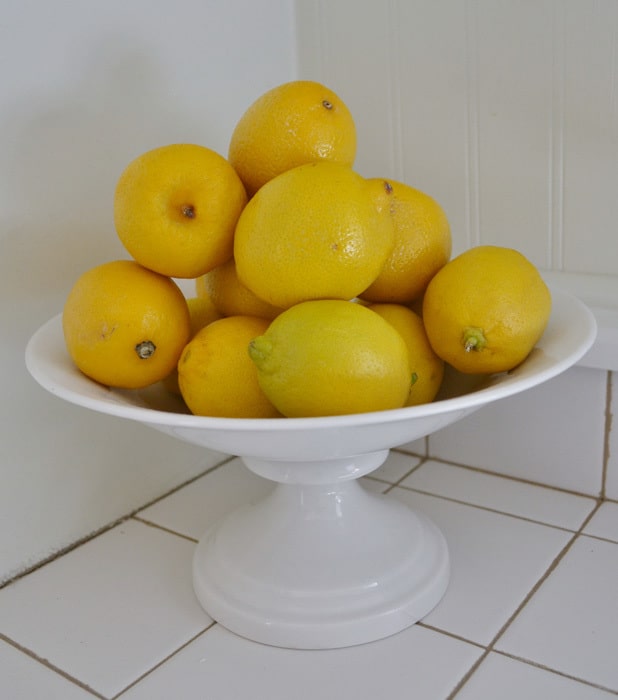 3. Display the common, uncommonly. I keep lemons (and other fruit) in the above footed bowl. I often keep apples in my dough bowl (a WUSLU find) on my dining room table. Extra photos, usually rotated out of frames, have a home in a vintage camera-box-thingy I found recently. Point is, everyday items just look better in a pretty container.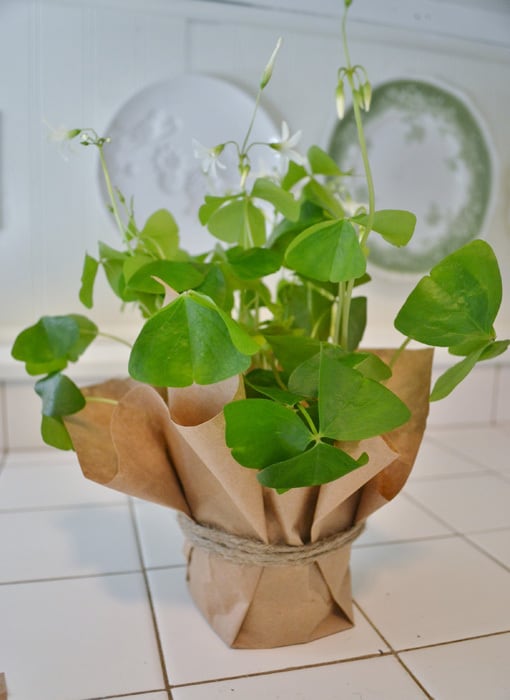 4. Add something green. Kroger and Trader Joe's often have houseplants for as little as $3 a piece. Buy the low-light variety, and you can have something green year-round. Plants add life, color and a bit of the outdoors to your environment. Easy decorating made even easier.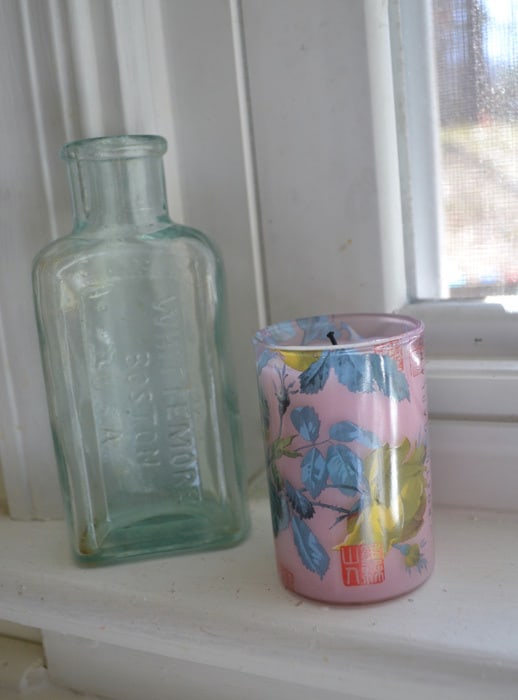 5. Add a pretty candle. In addition to adding yummy scents and low-key lighting to your space, candles come in a wide variety of colors and patterns to complement any decor style. I use them in every room of my home. Wickless warmers are another option to add scent and style without the fire hazard (love this coastal inspired Scentsy warmer….and this one)!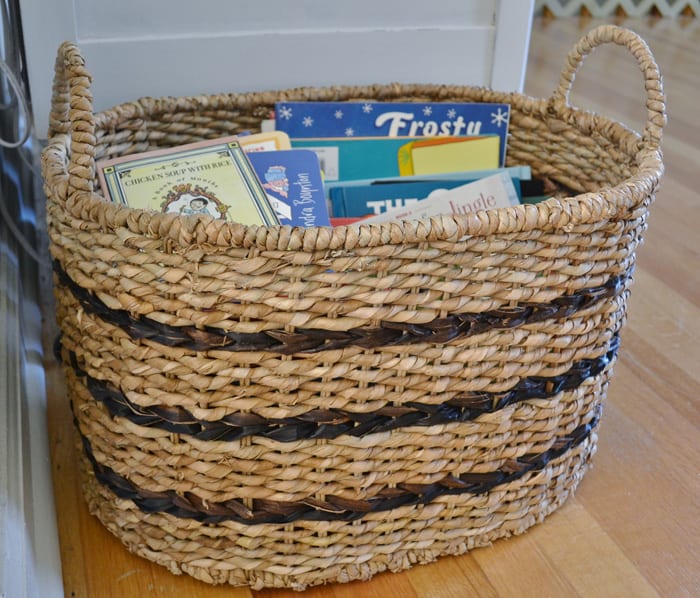 6. Corral the excess with baskets. Y'all know by now how much I love baskets. I won't dwell on it again here, just know that it's true.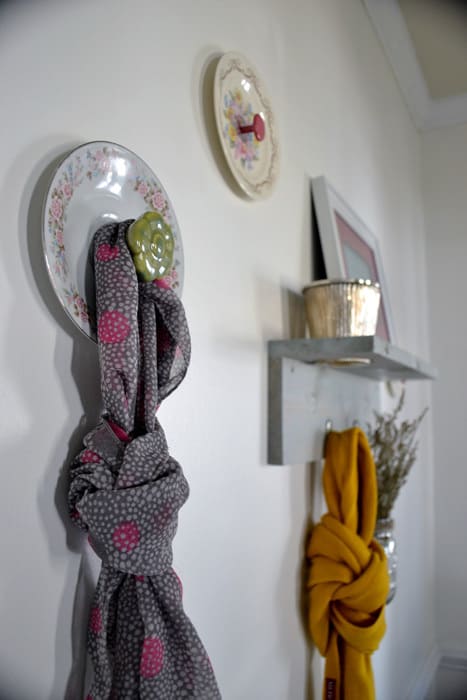 7. Put it on display. Hats, umbrellas, scarves, books…instead of hiding it all away, display it! Shelves and hooks filled with everyday items are great ways to fill a wall and show off items you love.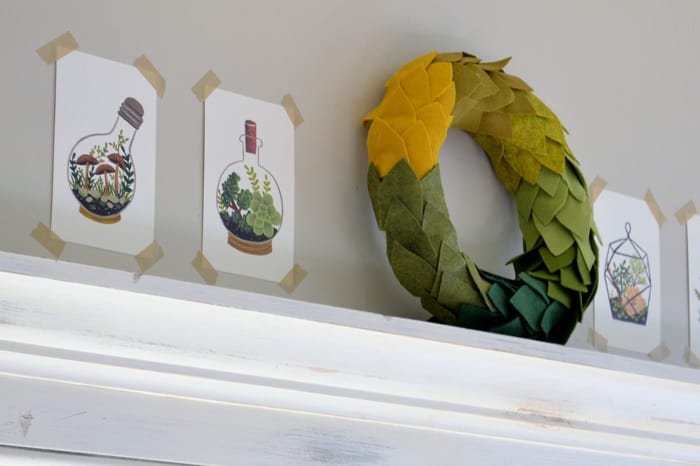 8. Find easy and inexpensive art. Postcards, book pages, calendar pages…all are easy ways to inexpensively decorate. I, for one, use postcards everywhere, Etsy is a great resource to find something you'll love!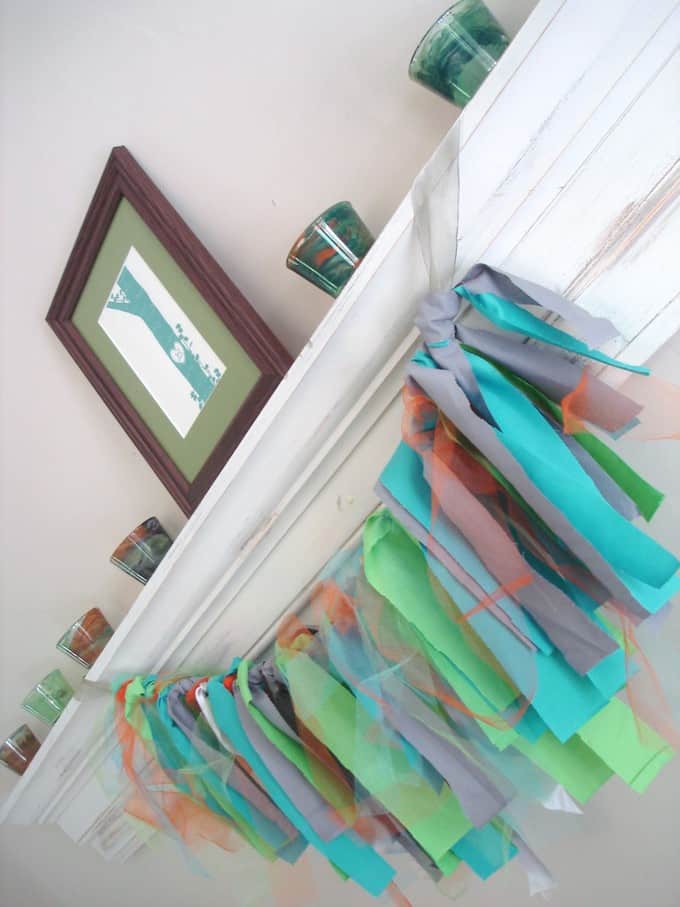 9. Add a garland. There are literally hundreds of ways to create a garland using whatever medium you choose. Most cost little, and take under an hour to create. Hang one over a mirror, frame, mantle, doorway, bookshelf, window…anywhere will do!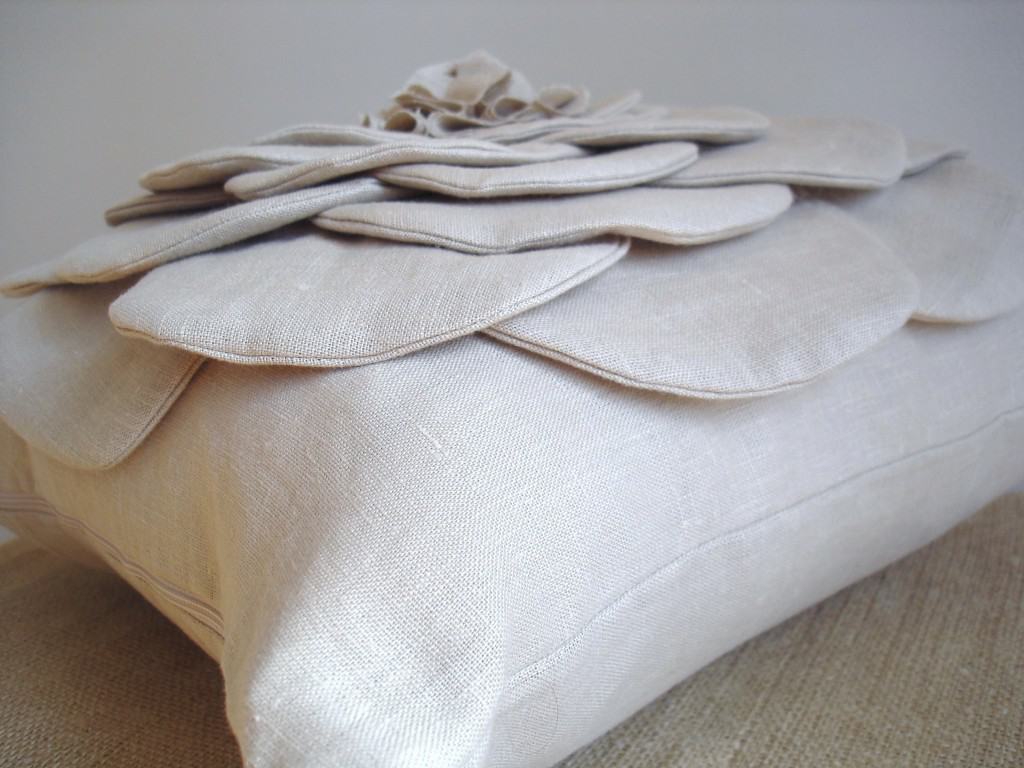 10. Add some texture. Quilts, pillows, throws, rugs…adding texture adds interest and appeal without a lot of effort. Like the pillow above? Here's the link to create one of your very own.
Phew! And there you have it! What's one of your signature tips or tricks for easily decorating your space?