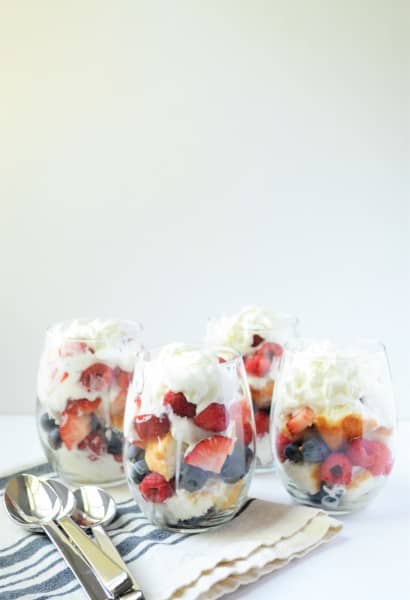 It may not officially be summer yet, but it definitely feels like it when you step outside. Berry parfaits are one of those go-to summertime treats that my kids absolutely adore. Filled with berries, whipped cream and angel food cake, they're easy-to-assemble, light and delicious!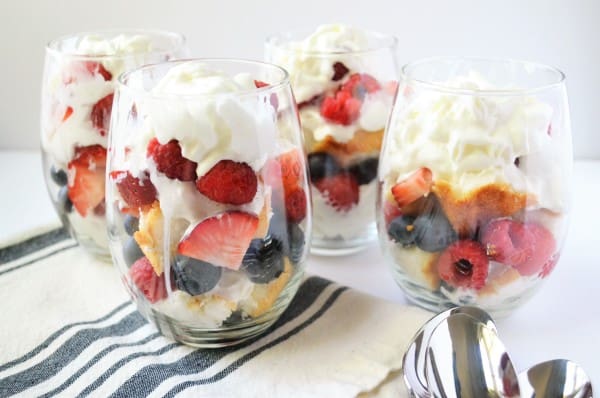 To make these, simply cut store-bought angel food cake into cubes, and layer into glasses (I chose stemless wine glasses) with whipped cream and berries. I chose blueberries, strawberries and raspberries. We all love fresh berries in the summertime, and this is the perfect dessert to show off the sweetness and freshness of in-season fruit.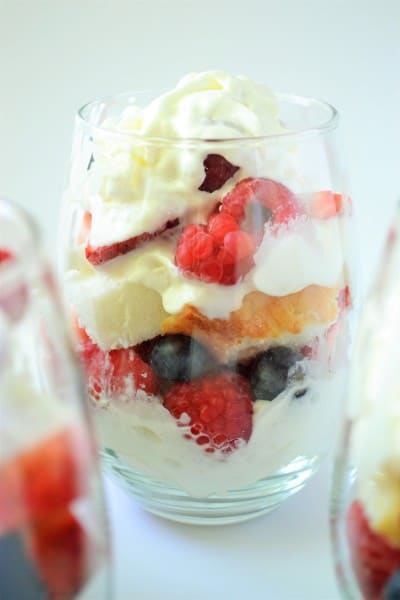 What go-to summertime desserts are on your list?
Thanks for reading all about my berry parfaits! Have a great day!