Ever wondered how to make a Christmas wreath? Today, I'm sharing how! This easy felt Christmas wreath can be customized in several ways, it's inexpensive, and you can make it in about an hour!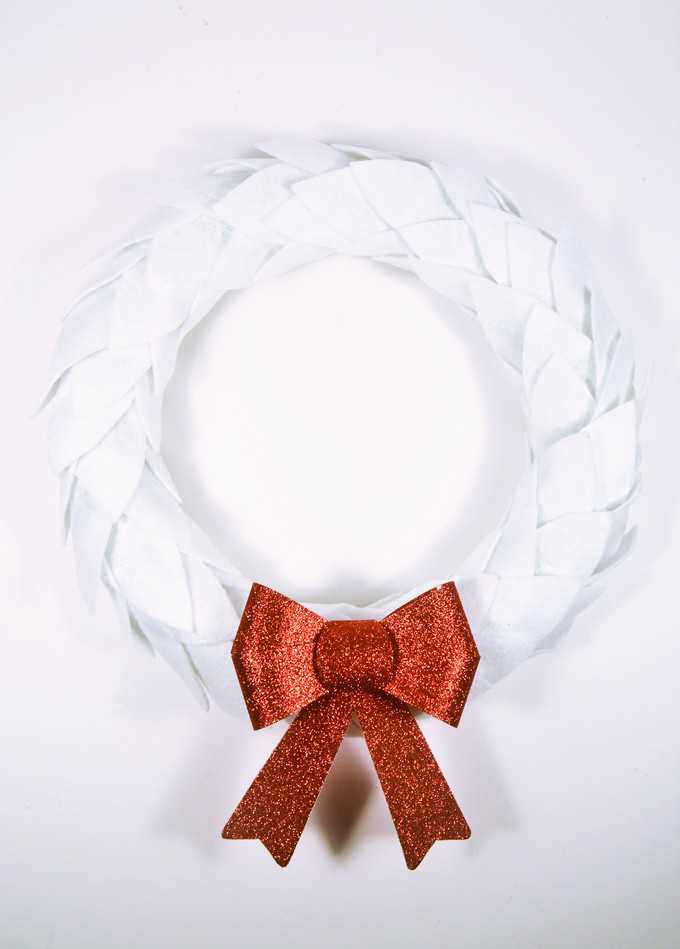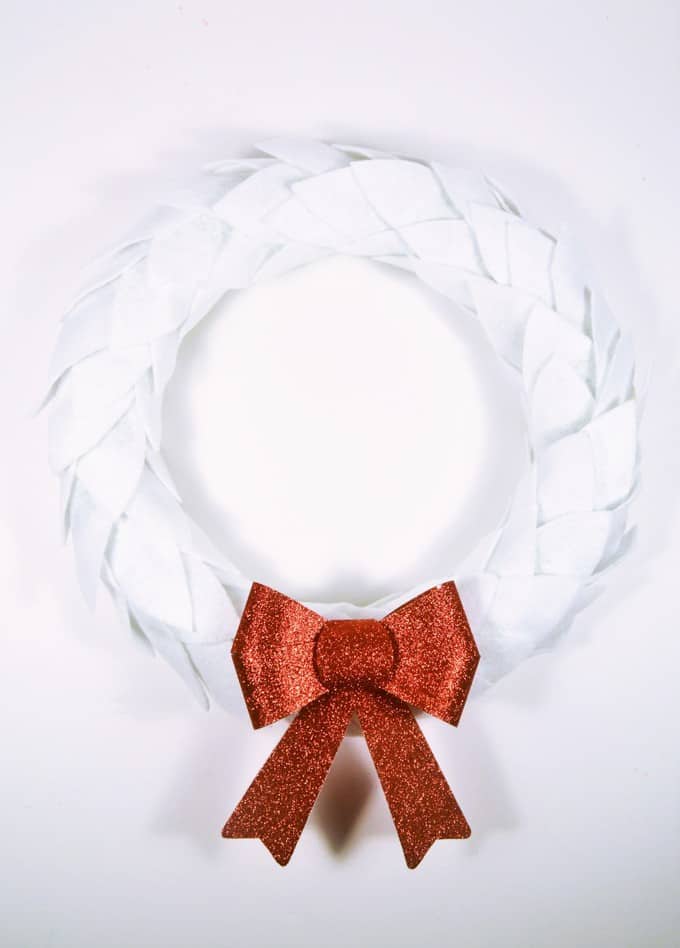 Looking for an easy DIY Christmas wreath? This post has you covered. White felt sheets, a wreath form, and a pre-made glitter bow come together to add some modern Christmas cheer to your home or porch decor.
If you want to gussy it up a bit further, simple gold or glitter cardstock letters make a fun addition. Spell out "joy", "noel", or, if it's short, even your last name!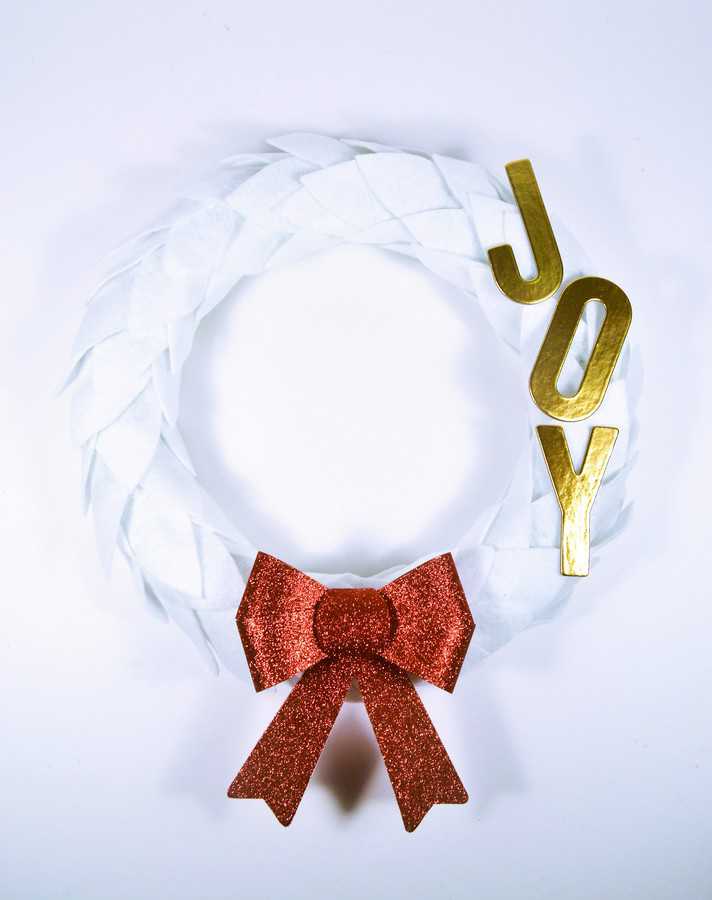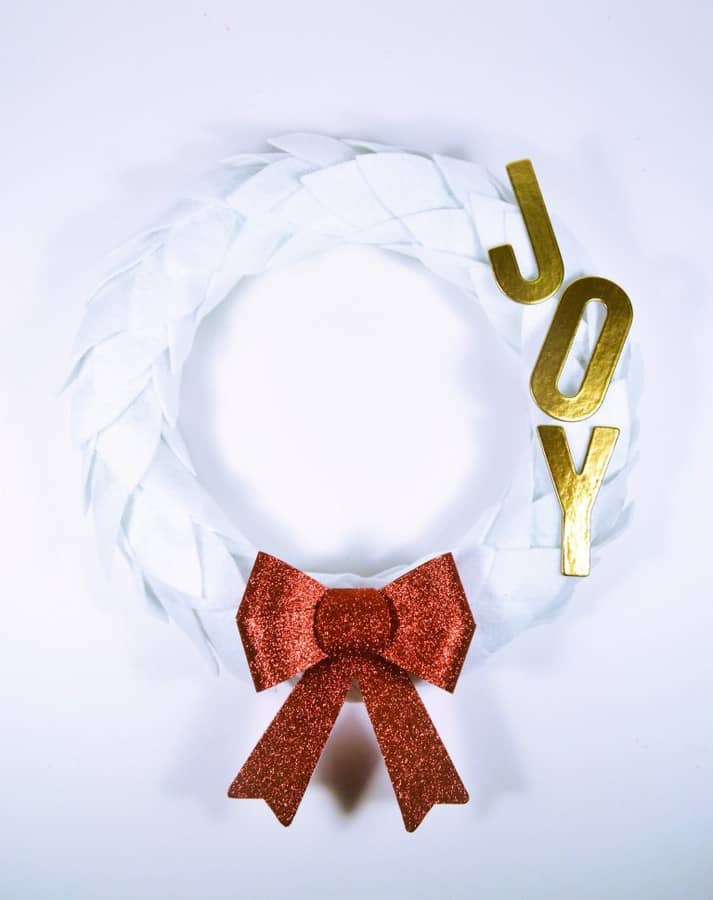 Here's what you need:
White Felt Sheets (mine were 9″x12″)
Wreath Form
Hot Glue
Bow Embellishment
Step 1: First up, create your felt leaves. To do this, take your felt sheets (I used approximately 7 of them) and cut them lengthwise into 5 equal strips. Take those strips, and cut them into rectangles (you'll get approximately 5 rectangles per felt strip). Take each rectangle and cut into a leaf shape.
Glue 3-4 felt leaves in a row along your wreath form. You don't need to go all the way around your form, just make sure none of the wreath form will show when you hang your wreath.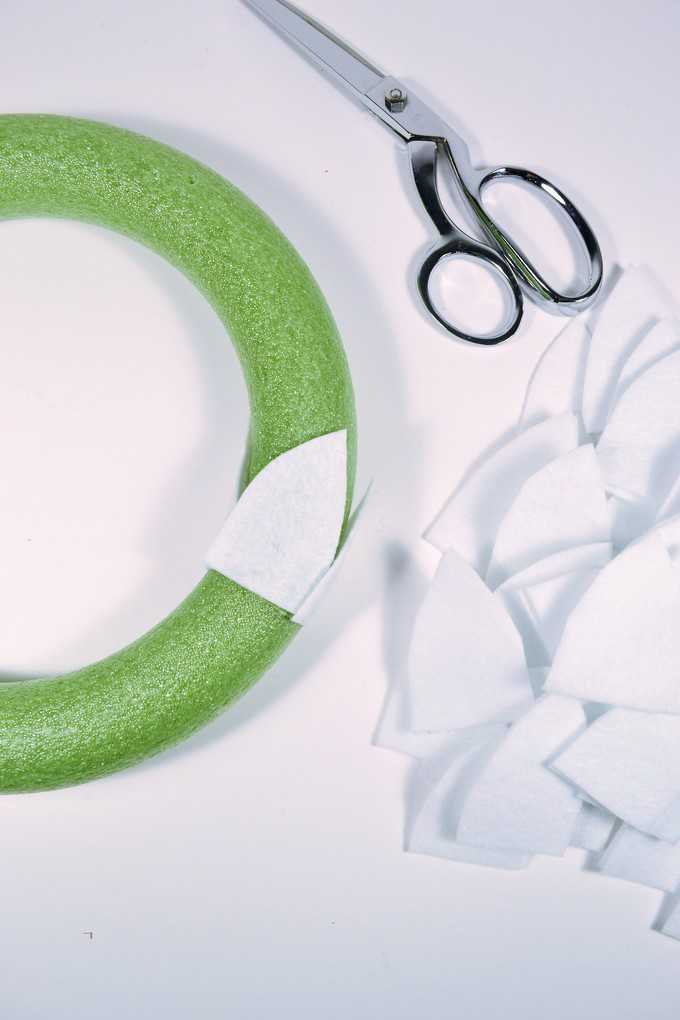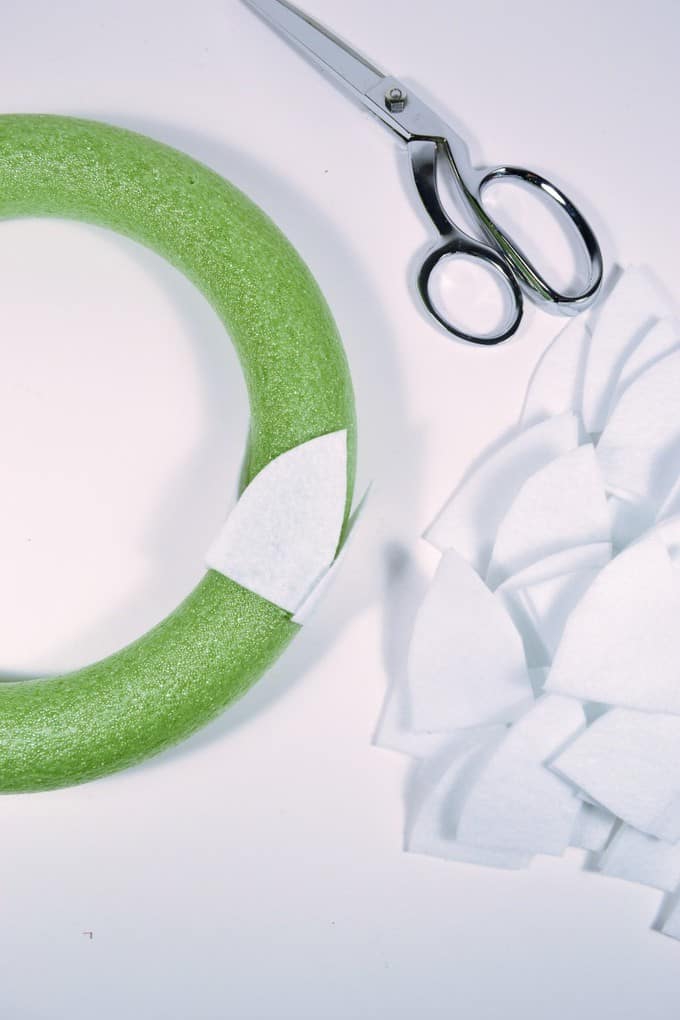 Step 2: Glue on another row of felt leaves, making sure to overlap your first row. Continue working around your wreath form, gluing and overlapping your leaves. While this looks like a long process, it probably only took half an hour or so to cover the entire wreath form.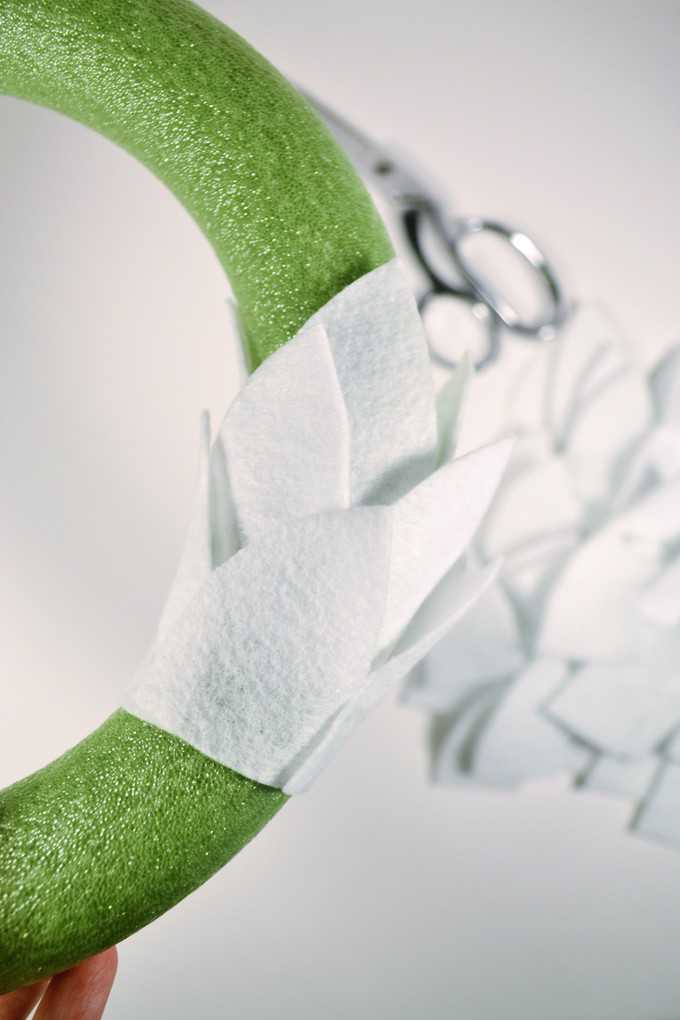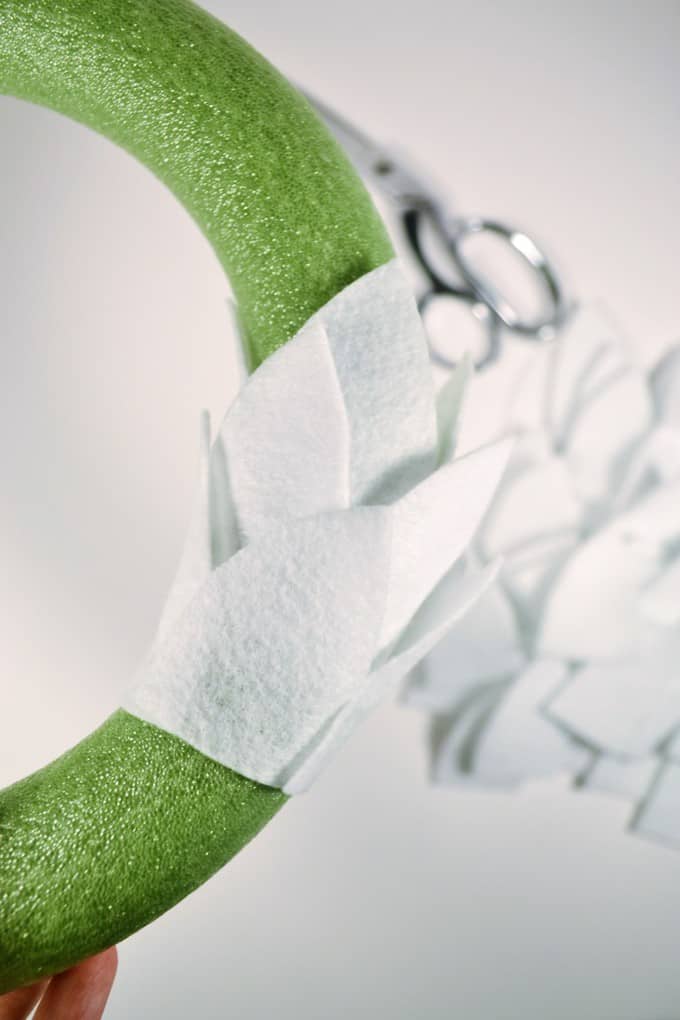 This wreath makes my holiday-loving heart happy. How could it not? So easy, festive and fun, the only problem now is figuring out where in my house I want to display it…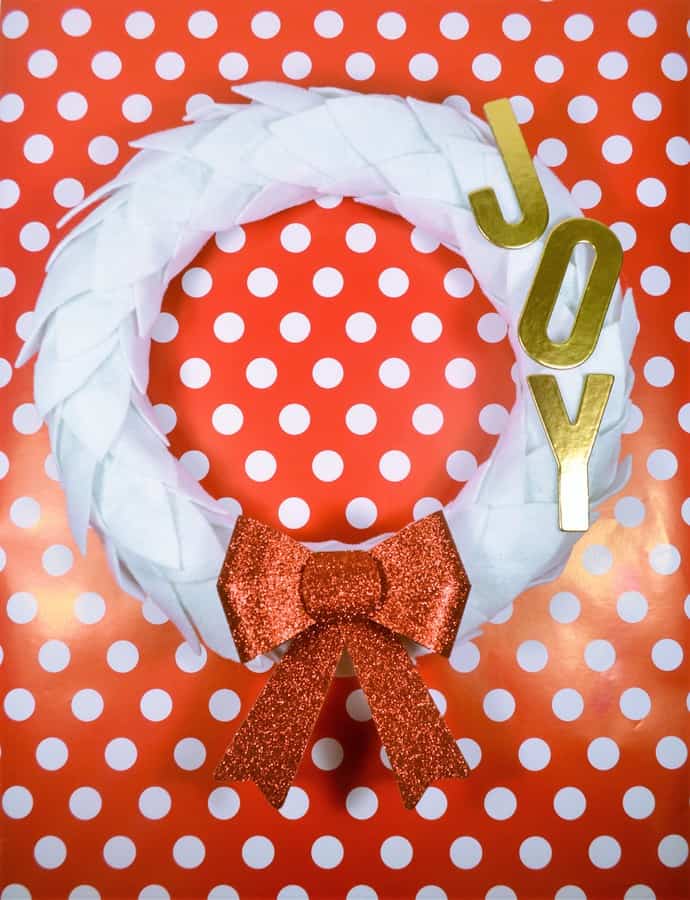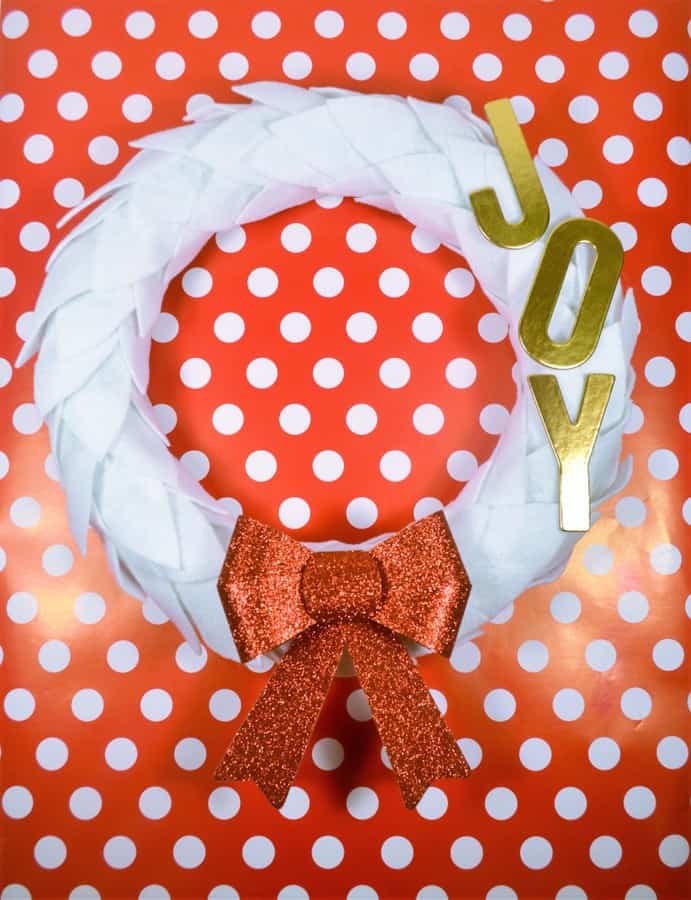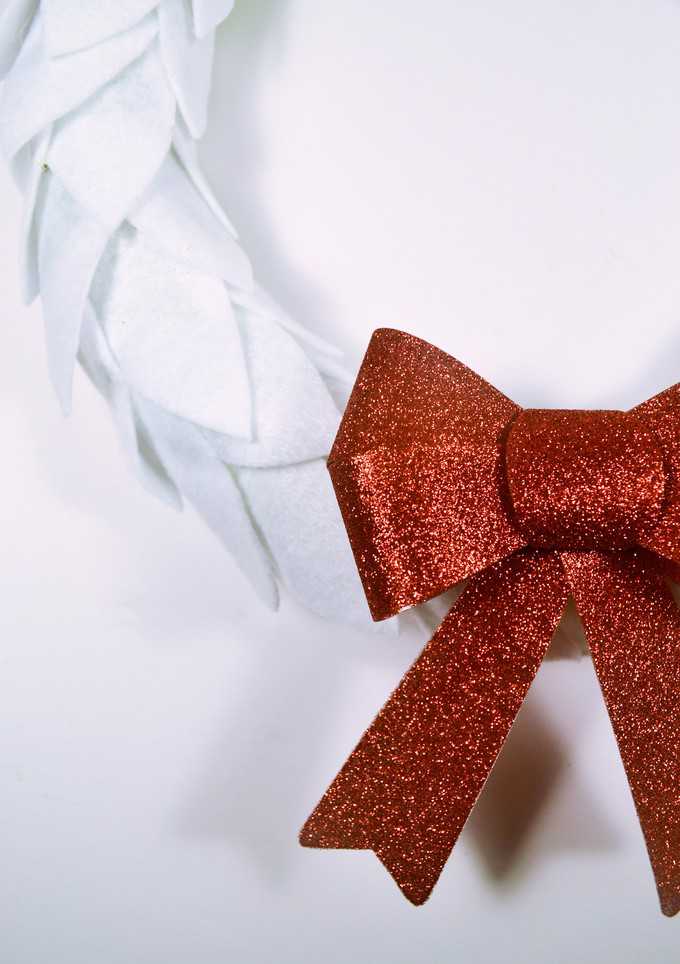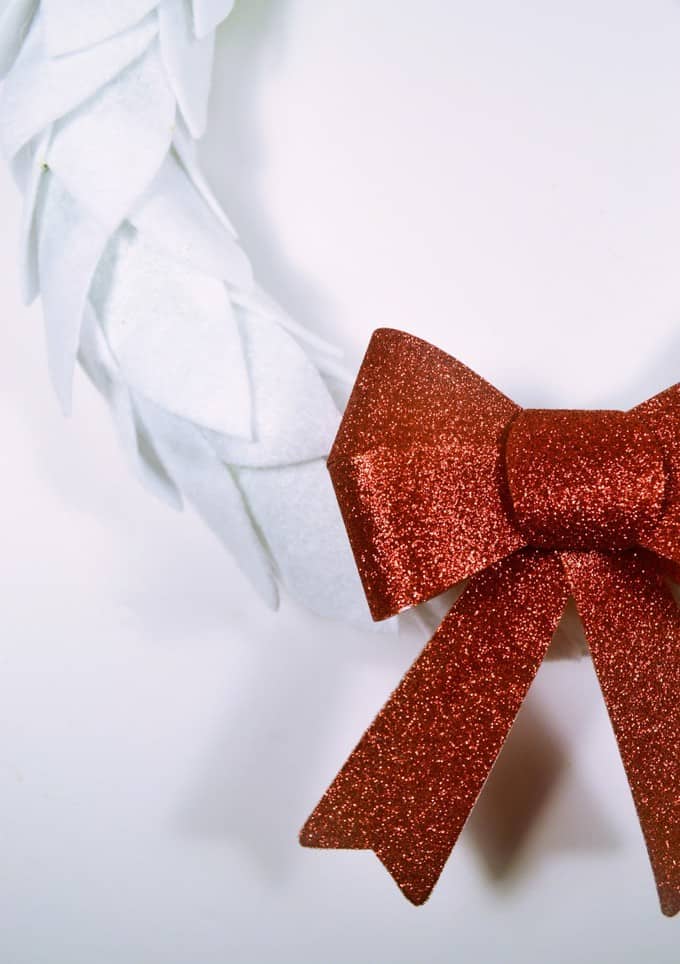 Looking for something slightly different? Earlier this week, I shared this Felt & Holly Berries Wreath!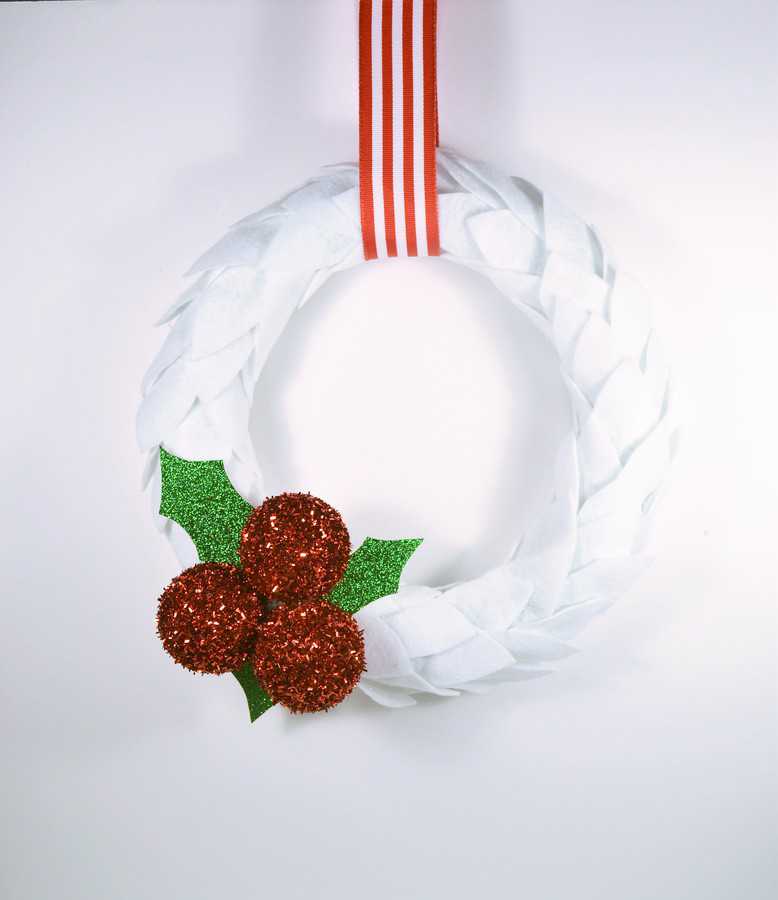 For even more felt wreath inspiration, be sure to check out these posts: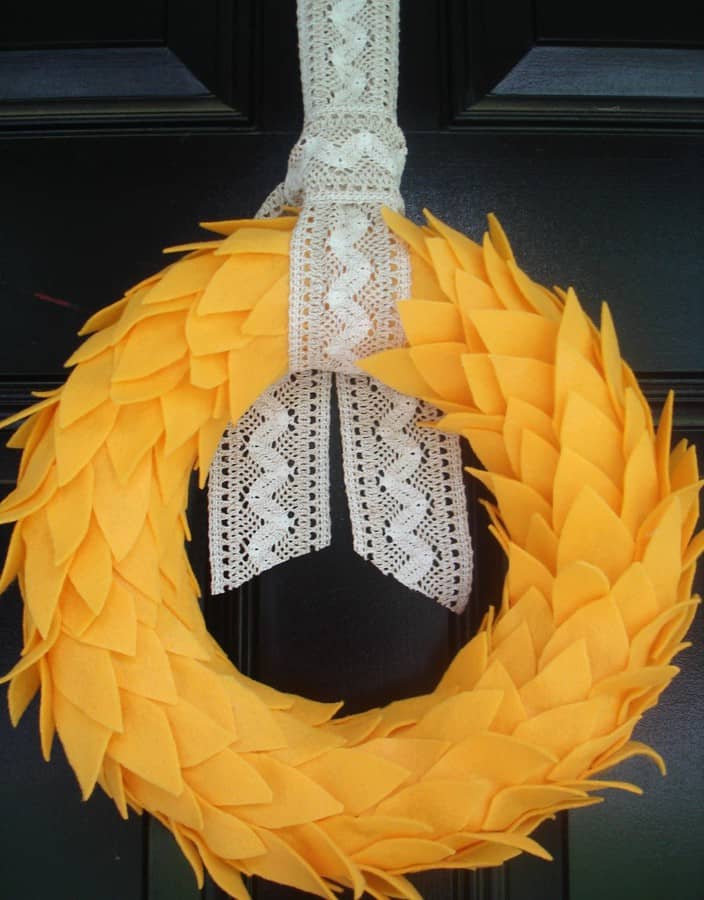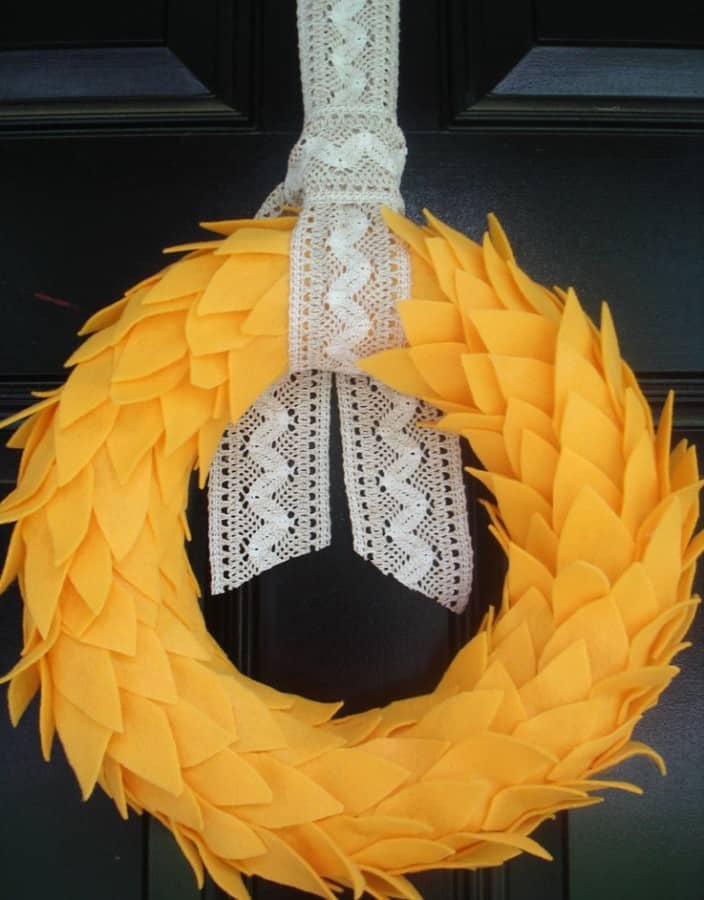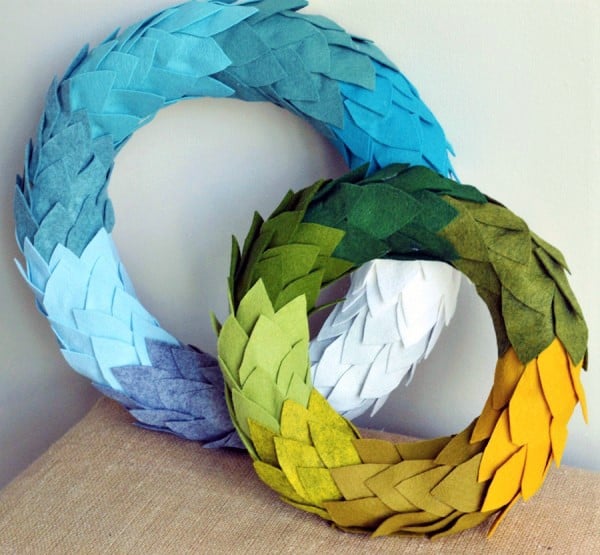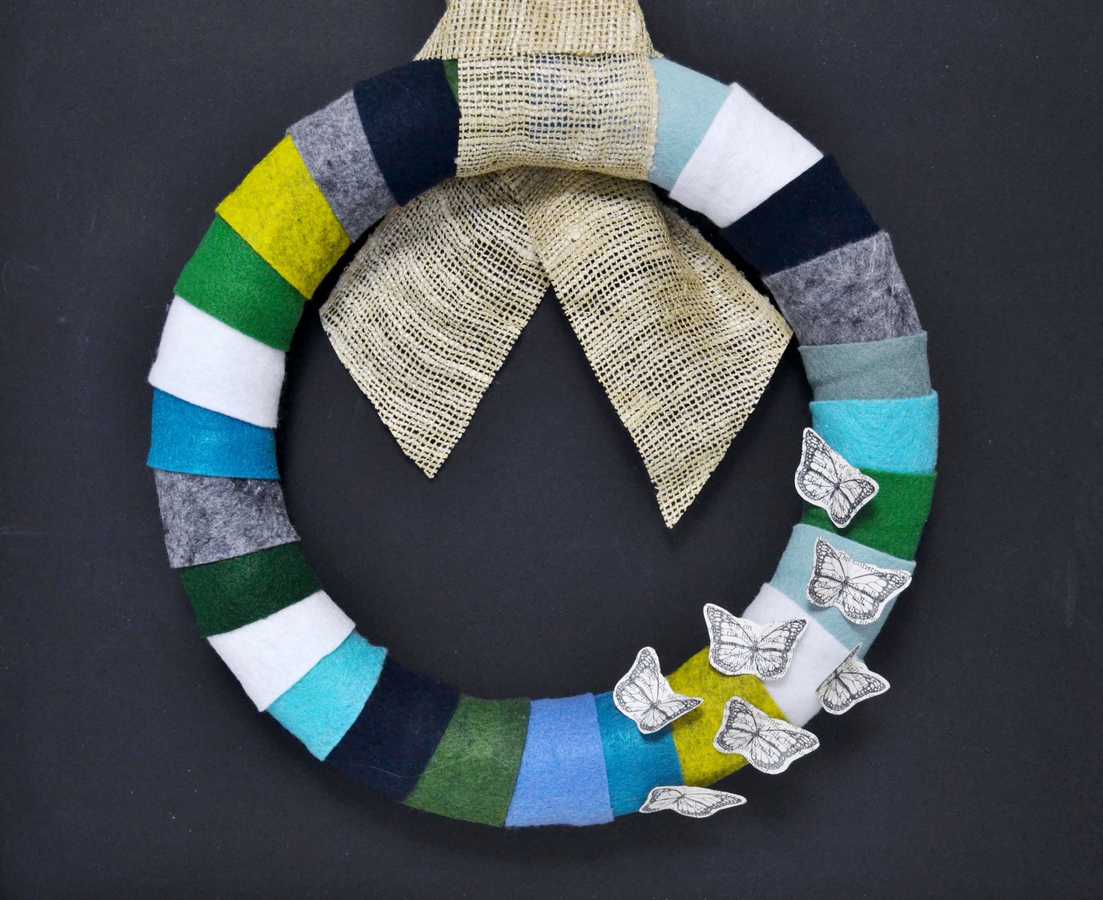 Thanks for spending time with me today reading all about How to Make a Christmas Wreath! Have a crafty day!