Since creating this pillow using vintage fabrics, I've been on the lookout for creative uses for the leftover fabric. There is LOTS of inspiration out there, but when I saw this pin for cork message hoops, I knew I could attempt something similiar.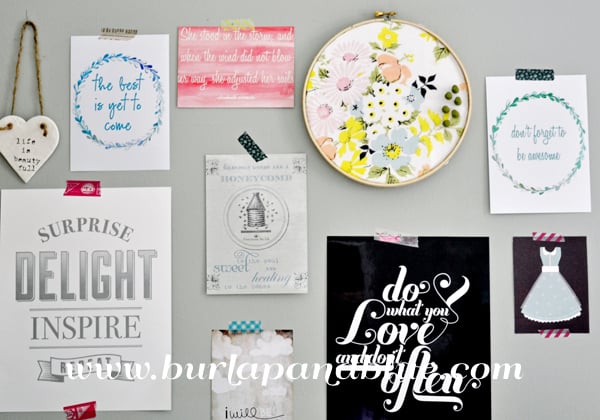 Instead of using cork to cover the foamboard, I used fabric! This turned out pretty great, in my not-so-humble opinion.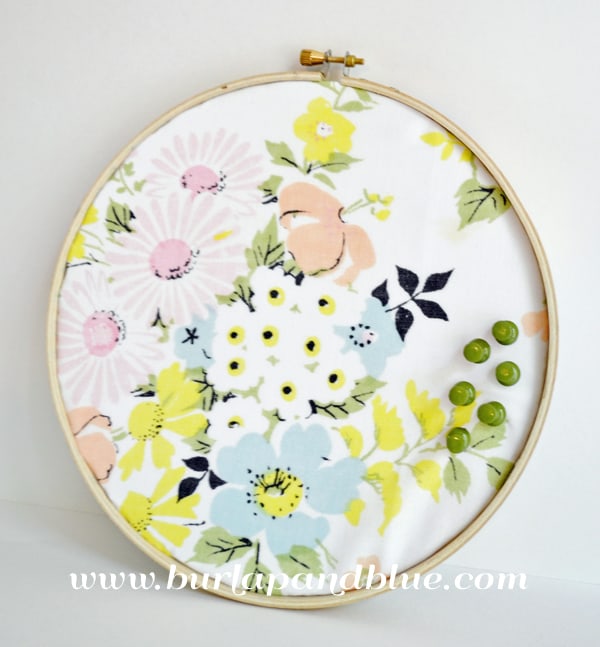 Here's what you need to make one yourself:
embroidery hoop
fabric
foamboard
exacto knife 
Step 1: Remove the inner circle of the hoop, you won't be needing this. Take the outer circle, lay it on your foamboard, and trace the inside of it.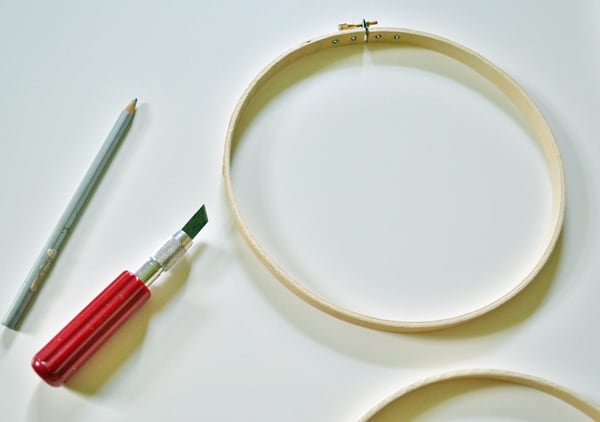 Step 2: Using your exacto knife, cut out your circle. Make sure it fits snugly inside your hoop! I had to use scissors to trim it up a bit to make it fit.
Step 3: Place your fabric over your foamboard circle, and press it into your hoop. Tighten your hoop as much as possible, trim your extra fabric, and you're done!
I spray painted regular push pins to match my fabric, but there are lots of fun tutorials if you want to get a little fancier. Here's one for fabric covered thumbtacks, and here's one for some fabulous twig pushpins.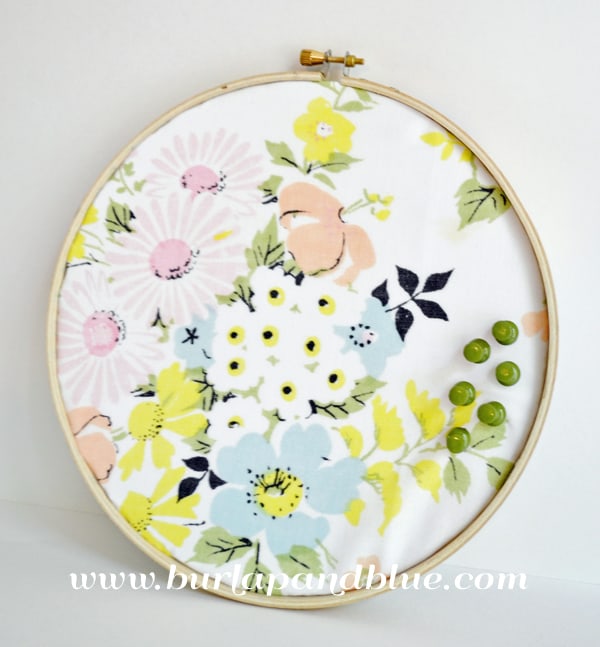 Wouldn't these look great in a grouping, all with different fabrics?
Thanks for reading!