As evidenced mainly by my Instagram feed (burlapandblue), and posts like this one for sidewalk paint, I'm doing all I can to raise a crafty kid. I think it's working, due in large part to fun and simple activities like this! I think I first saw a DIY puffy paint recipe here, and have been wanting to try this with my little one.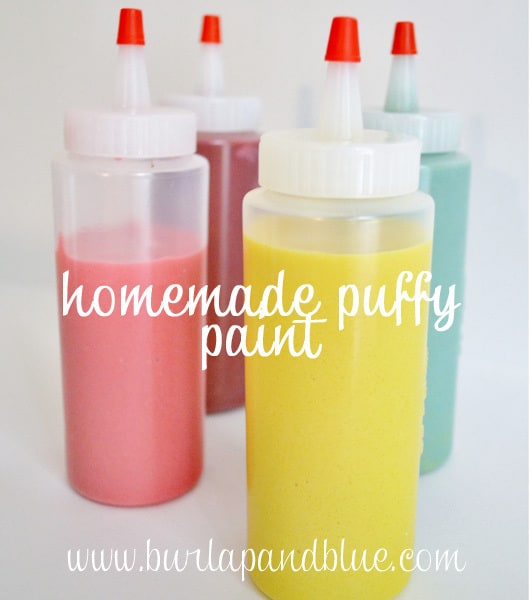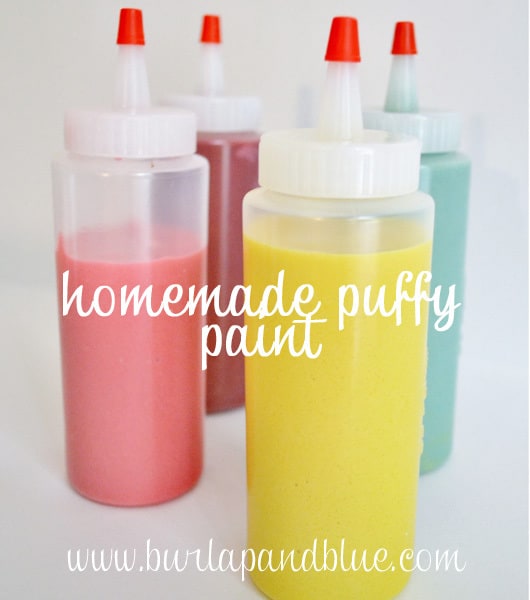 I found my squeeze bottles from Michaels (I think I paid a little over a dollar for them), and had everything else on hand.
The recipe calls for: 1 cup water, 1 cup flour, 1 cup salt and some food coloring.
I found the easiest thing to do was to mix this up in a bowl with a spout, and then use a funnel to help transfer it to your squeeze bottles. You may have to jiggle and tap the funnel a bit to get it all down (or just be really, really patient), but it worked out well with little mess.
Do you have an easy, kid-approved craft that's been helping make your Summer fly by? Tell us about it in the comments!