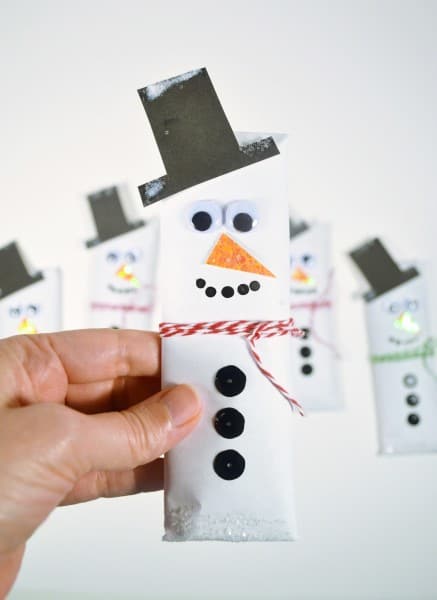 I can barely stand the cuteness, guys. This easy snowman craft is perfect for kids, easily customizable, and makes a fun christmas gift or party favor. I've made snowman candy bars in the past, but wanted to update them a bit! I kept my favorite elements of the original version (bakers twine scarf!), but added a few updates (sequins! fake snow!)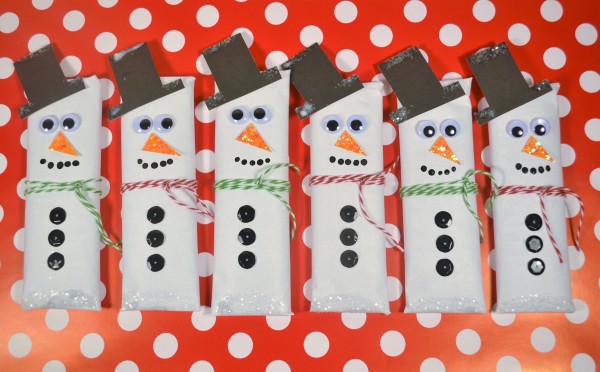 This snowman craft uses a lot of things you probably already have on hand…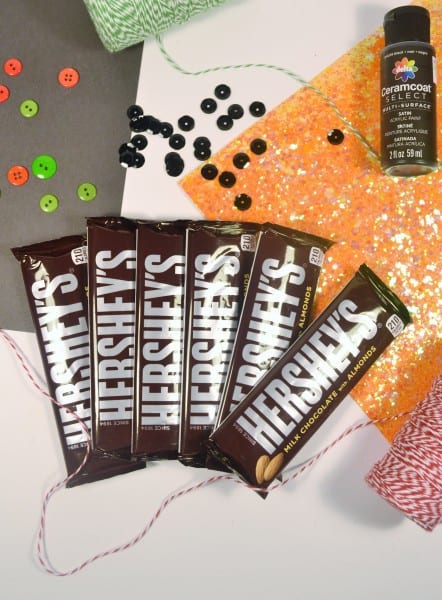 Materials:
candy bars
plain paper for wrapping
sequins
googly eyes
bakers twine
black cardstock (for the hat)
orange cardstock (for the nose)
black craft paint
clear glitter or fake snow (optional)
Mod Podge
Step 1: Wrap your candy bars in white paper. I used plain printer paper and it worked great!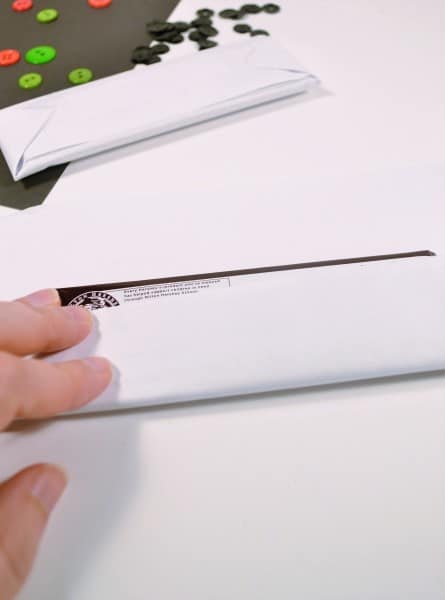 Step 2: Use hot glue to glue on your googly eyes. Cut triangles out of your cardstock (I used glitter cardstock, since I had it on hand, but anything, including construction paper, will do), and glue them onto your bars, as well.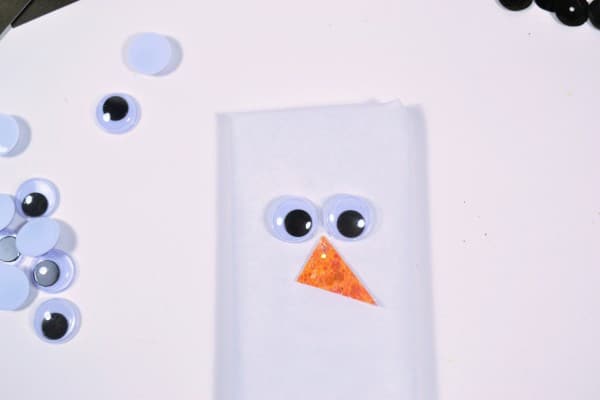 Step 3: Wrap your bakers twine (yarn works for this, as well) around your candy bar, and tie for a scarf. Use a Q-tip and a dab of craft paint to paint on a mouth. Cut out hat shapes out of your black cardstock, and use a bit of Mod Podge to adhere a bit of glitter or fake snow to your hats (I even added a bit at the bottom of each snowman).
Glue hat shape onto each snowman head and sequins onto each body for the buttons.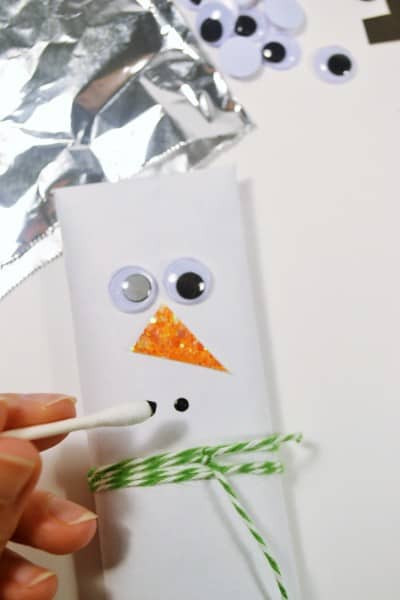 It sounds like a lot of steps, but I made 6 of these in about half an hour. Looks like we have another 30 minute craft to add to the archives!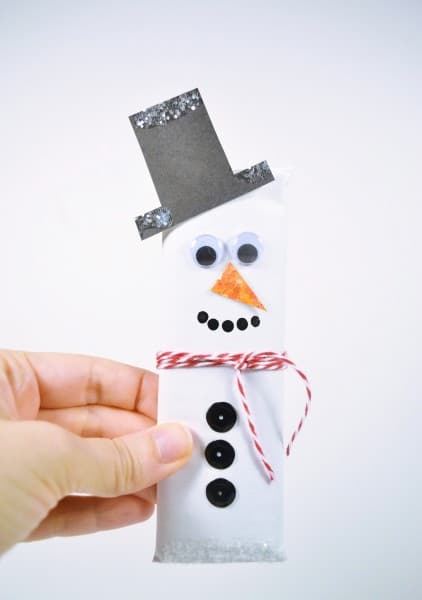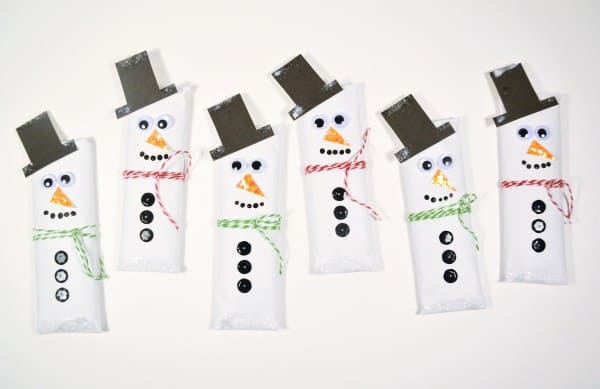 So, so cute, and so many ways to customize these using what you have on hand! This snowman craft would also be a fun project for kids to make for their teachers and classmates.
Thanks for reading all about my snowman craft, I'd love to hear about one of your favorite snowman crafts to make!
Have a lovely day!