This is a sponsored post written by me on behalf of Schlage®, all opinions are mine alone.
As someone who loves getting creative with her home decor, it's always important to have a few tricks up my sleeve to tie all the rooms in my home together. At the top of that list, is door hardware. Today, I'm sharing some new favorite interior door hardware products, and, to add an extra punch of creativity to your doors, sharing some washi tape door decor!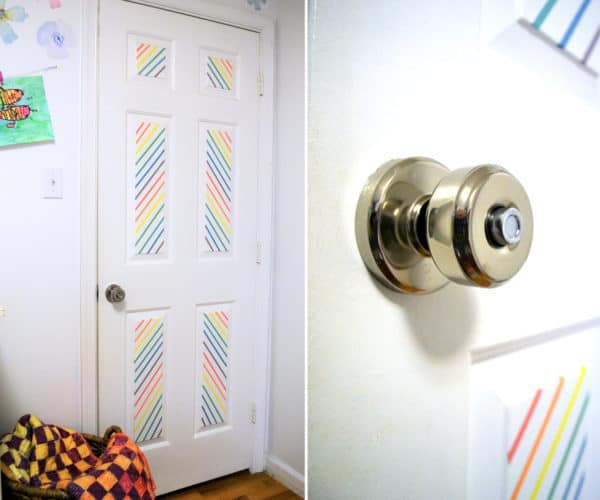 Constantly changing around and playing with my home decor is one of the things I love most about being a home blogger. Mixing patterns, matching colors, moving furniture and accessories around is so rewarding, and can give an entirely new look to my home (usually without having to buy a thing)!
As much as I love a creative look to my home, though, I've learned over the years that it's smart to have certain elements that unite a home's decor and make it look and feel cohesive. Door hardware, since it is used in every room, is the perfect accessory to help tie the entire home's look together.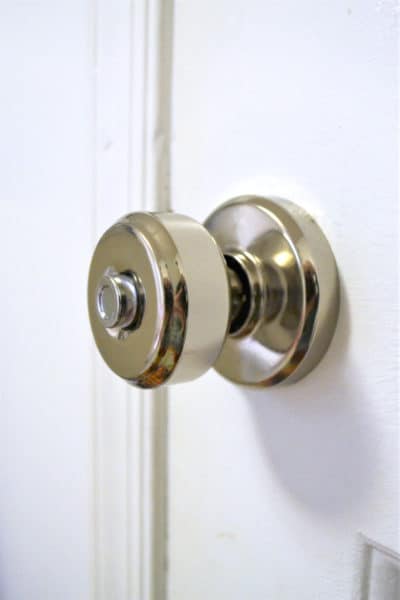 Like me, Schlage® believes that style lives in the details because it's in the details where everything comes together in the home. Schlage recently launched a campaign, "Open Possibilities," to bring door hardware to the forefront as an accessory that can complete or enhance the look of the room (you can check out the short video here). Which is great because it means they offer new possibilities to showcase your style with door hardware, deadbolts and electronic locks. Best of all, door hardware is the perfect finishing touch to complete a room's look, and is a low-investment and high-impact project that can be done in a day.
Installing my new Schlage® door hardware took only about 5 minutes per door! The instructions were clear, concise, and easy-to-understand. I chose the Bowery Knob Bed and Bath lock in Nickel, whose classic shape and finish goes perfectly with my home's decor.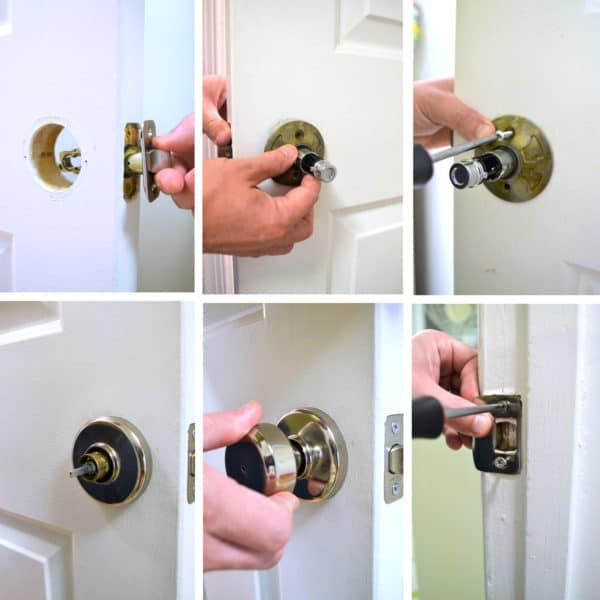 After admiring my new door hardware, I decided do one more quick DIY to add even more style to my daughter's bedroom door. This washi tape door decor is so easy to do, and even easier to customize to your specific color scheme!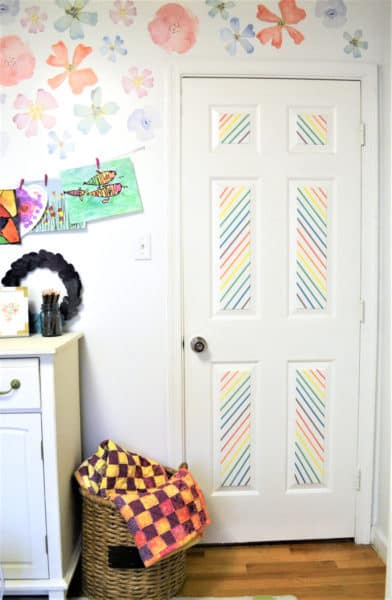 To start with, choose a pattern (I did simple diagonal lines), and choose your washi tape.
Simply adhere your tape onto the door in the desired pattern, then use scissors to trim the excess tape.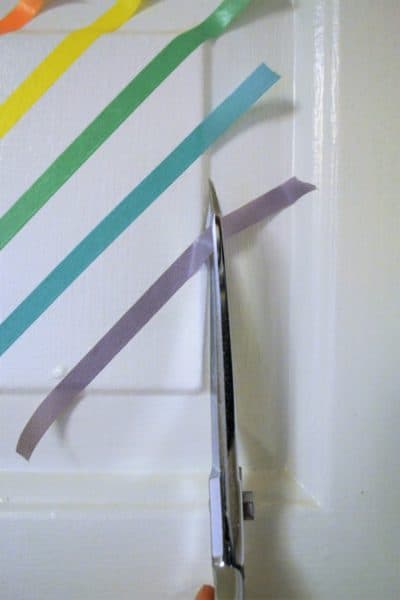 And that's it! Such an easy way to add some color and design to your interior doors.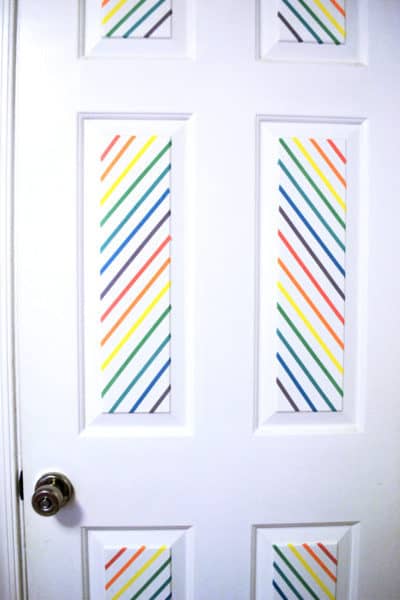 Washi tape-decorated doors can really fit with any design style…
Love Farmhouse style? Farmhouse has evolved from being based in dark-toned woods to additionally including lighter wood finishes and softer color schemes. It is now often seen overlapping with Industrial style products, particularly in light fixtures and exposed plumbing. If you adore this style of decor, just choose washi tape in more neutral and muted colors.
The Industrial trend has transitioned from a theme that would encompass an entire space to manifesting itself in accessories that can be mixed with other themes. The Industrial color palette is also becoming lighter while some key elements—such as pulleys and Edison bulbs—are perpetuating in other styles. For this style, I think a selection of metallic washi tape would be perfect!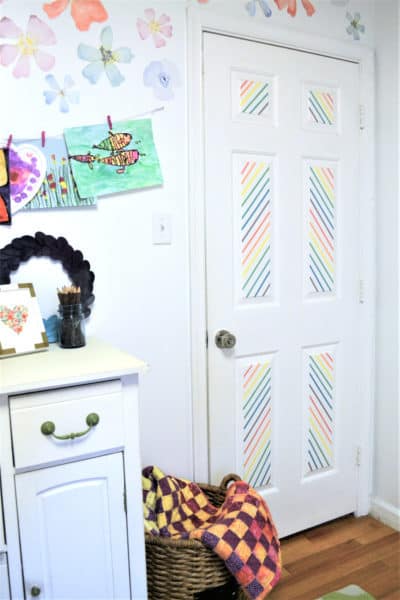 Schlage® products are available online at Amazon.com and Build.com, as well as in retail locations including Home Depot and Lowe's.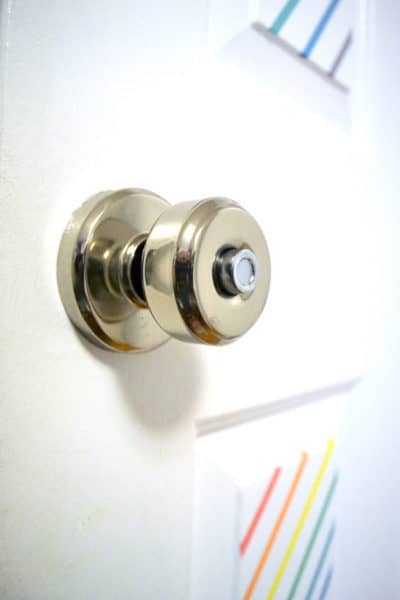 To learn more about Schlage and its product offerings, visit http://www.schlage.com Or you can join the conversation online: Facebook, Instagram, Twitter and Pinterest.
This is a sponsored post written by me on behalf of Schlage®.