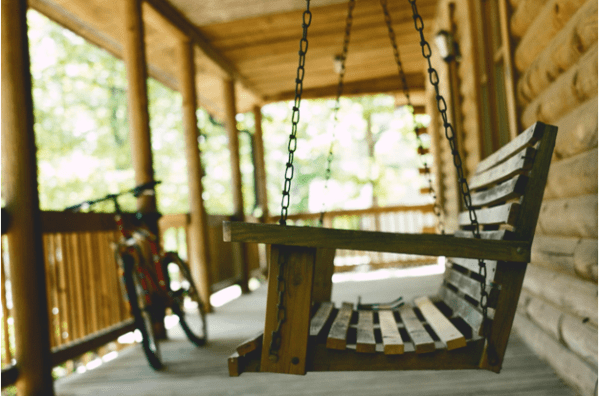 Make a Great First Impression
If you were on a job interview or blind date, you would want to make a great first impression to start everything off on the right foot.
The same is true for selling your house. Buyers are drawn in and excited by the first things they see. If you have a front porch, don't waste that "first impression" opportunity.
Of course, as it's one of your home's big assets, you want your porch to look its best. And great real estate agents agree that anything sellers do to enhance "curb appeal" brings a return on your investment and helps get the house sold.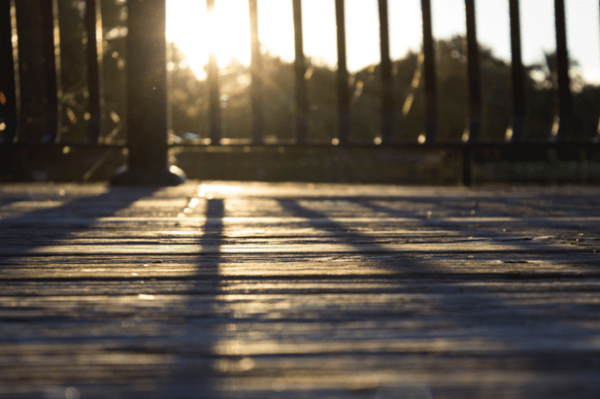 Tackle Porch Problem Areas First
There's some things you have to fix first.
If the porch sags, repair it. Not only does it look unattractive, it sends up a red flag that the rest of the house isn't in good shape, even if that's not actually the case.
Broken railings, damaged steps, broken or missing architectural elements, or grimy, peeling walls should all be on the to-do list.
Decorative DIY Ideas for Your Front Porch
Think of your porch as another room and give it the same cleaning and staging attention you give the interior. If you're trying to sell your home on a budget, there are easy, inexpensive ideas for making your porch look like a gem.
As with all staging, the goal is to invite buyers to see themselves enjoying the space—but for living, not for storage. Repeat: your home is not a storage space. To do that, you need just the right, but minimal, decorating touches.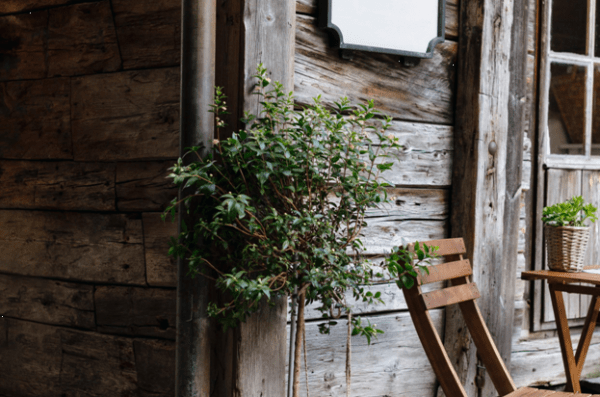 First Steps to Glam Up Your Front Porch
As with any room, the first things you want to do to your porch are declutter, clean, and paint.
If you'rere storing stuff on the porch, remove it. If the porch has filled up with furniture over time, or bikes, toys, and boots, clear it all out. Buyers will focus on the great space when your everyday clutter is not in view.
Scrub walls, dust, sweep, and mop, just as you would indoors. Nothing is more attractive than fresh and clean!
If you're a DIY painter, consider painting a patterned patch of floor to establish a sitting area, or paint the ceiling a gentle color that complements the house. And don't forget the front door as part of the painting scheme. A nice color welcomes buyers to both house and porch.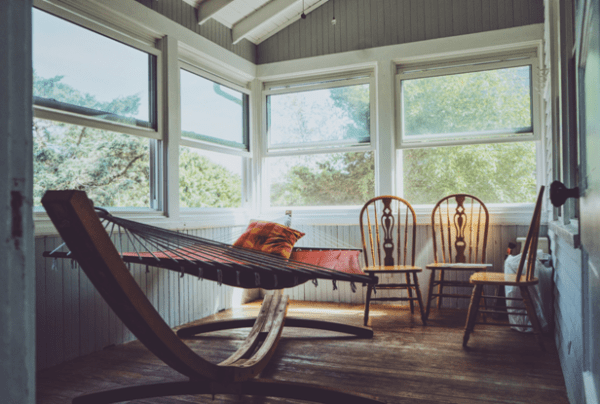 Staging Your Front Porch: The Perfect Touches
No, you don't have to set out traditional rocking chairs, unless you want to. If there is a soothing view from the porch, rockers might be a lovely way to get buyers to notice.
Whatever you do, go minimal, as with any staging: objects should not clutter or take focus off the space, but just suggest the wonderful things about it. So, for example:
Make sure the furniture creates "flow," easy access around the porch.
Fix or update lighting fixtures to make the porch look safe and bright. A string of lights can add festivity.
Choose pieces that suggest comfort and function: A café table and two chairs for morning coffee, an outdoor eating space, or something to sit back on and relax.
Add a few small props to the scene. A folded newspaper and coffee cup can sit on a table, or an open book on a chair. Toss a couple of colorful pillows onto furniture. Hang a flowering plant. Even include a small set of shelves to hold plants, a magazine or two, a shell collection, etc.
Art can have its place on the porch. A painting that reflects local landscape or proximity to water can occupy a protected spot. Metal garden art on the wall can be a subtle but dramatic conversation piece. Perhaps a small fountain from a kit, to add a peaceful sound.
Suggest what to do and how to relax, while leaving lots of room for buyers to picture their own things in the space.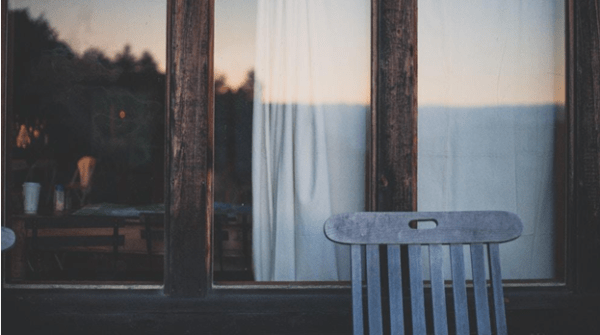 Get Out in Front of Other Sellers With Your Tricked Out Front Porch
You want your home to stand out in the market, and the front porch is one more chance to get out in front of the competition! Some buyers are looking for a porch, and some might just be enchanted by yours and surprised to realize how much they want one.
A well-maintained, clean front porch with some attractive staging is a huge plus for any home sale. It's a chance to "wow" buyers right from the start.