This Holiday Thank You Basket is an easy way to thank your favorite UPS, USPS, and FedEx delivery drivers for all the hard work they do!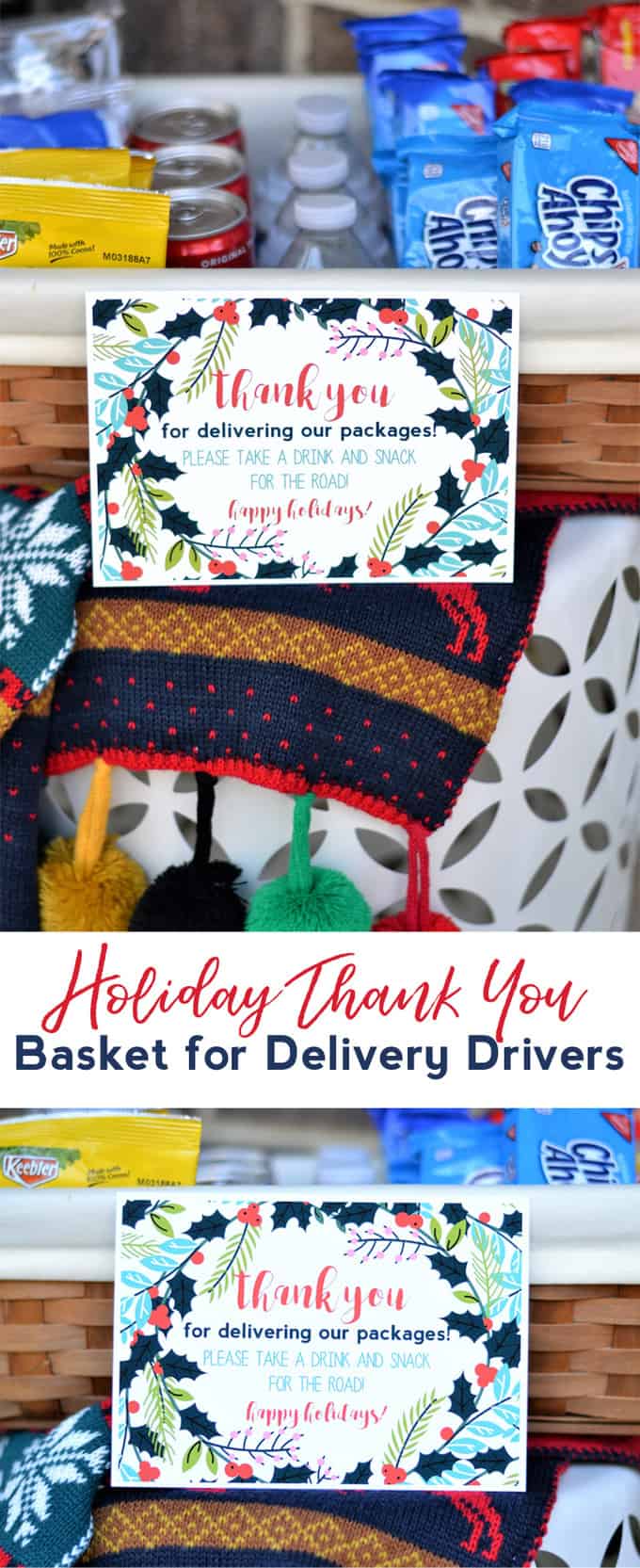 Some of my favorite heroes of the holiday season are the ones that allow me to do all my shopping from my couch, in my PJs. Does this ring true for you, as well? If so, make this simple holiday thank you basket to show your appreciation!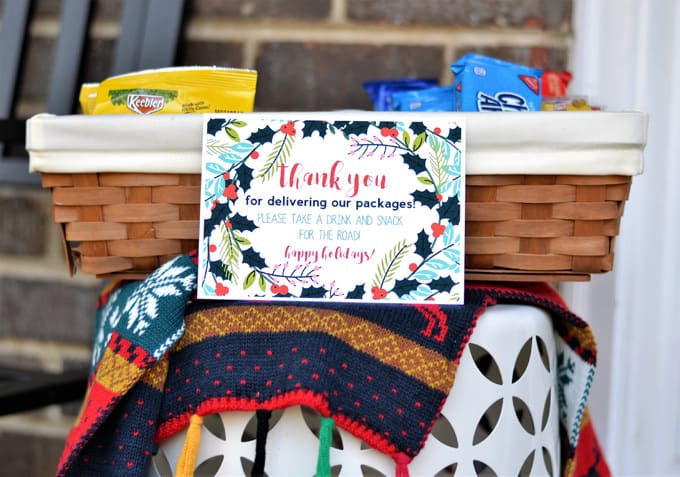 This basket came together so quickly. Just shop for treats, add them to a basket, print off the free printable sign (near the end of the post), and place on your porch.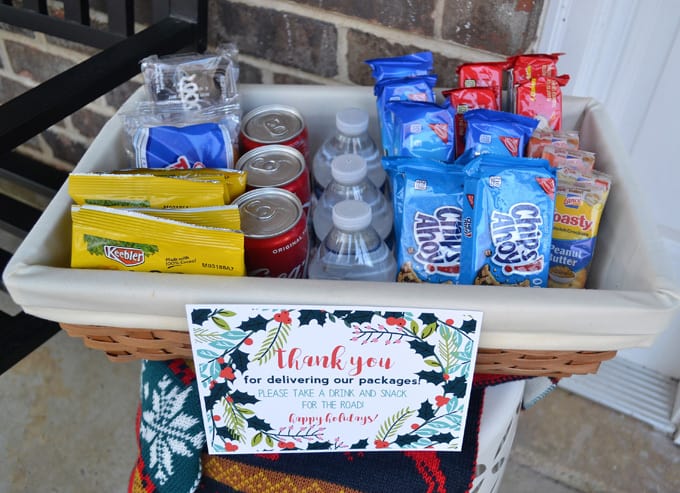 I chose bottles of water, small cans of cola, packs of crackers, and individual packages of cookies and other treats.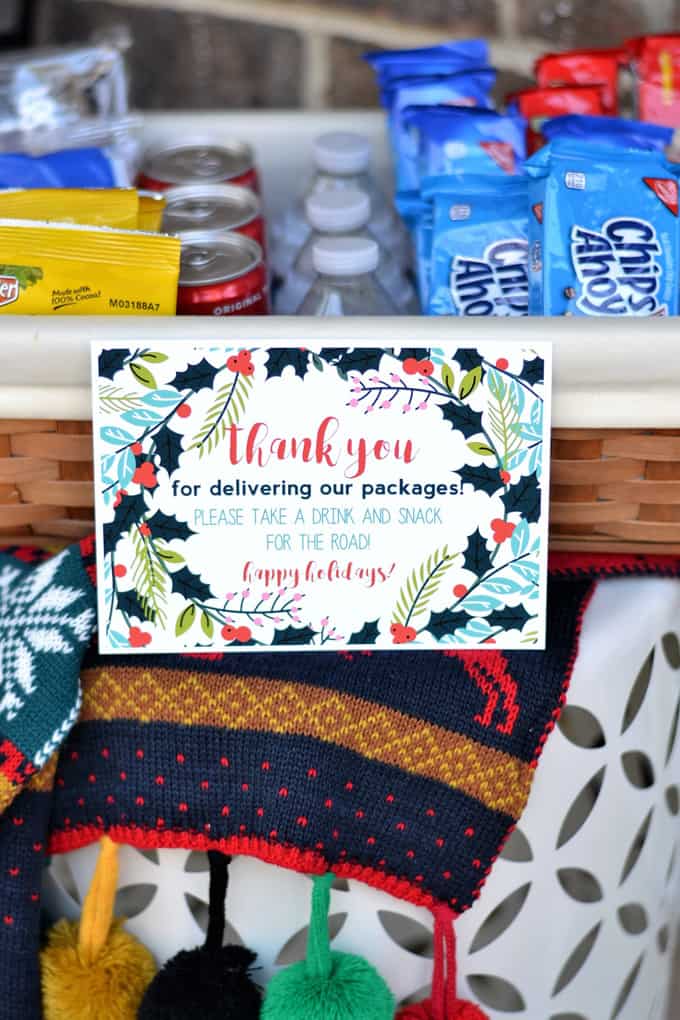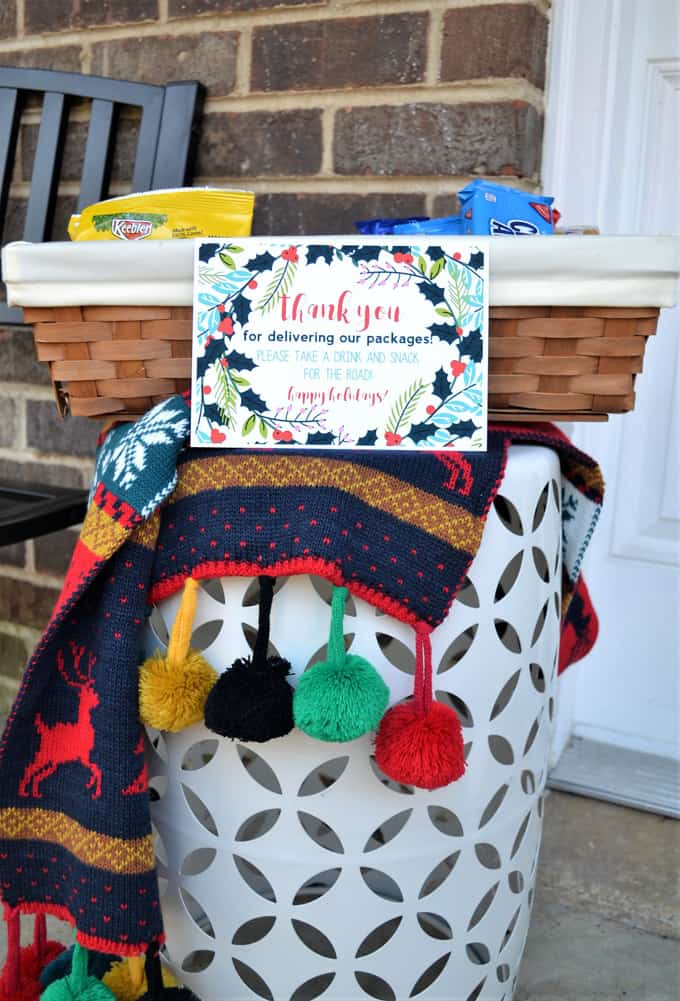 Ready to make your own holiday thank you basket? You can download the free printable here and print out (this is sized to 5×7)! Simple as that!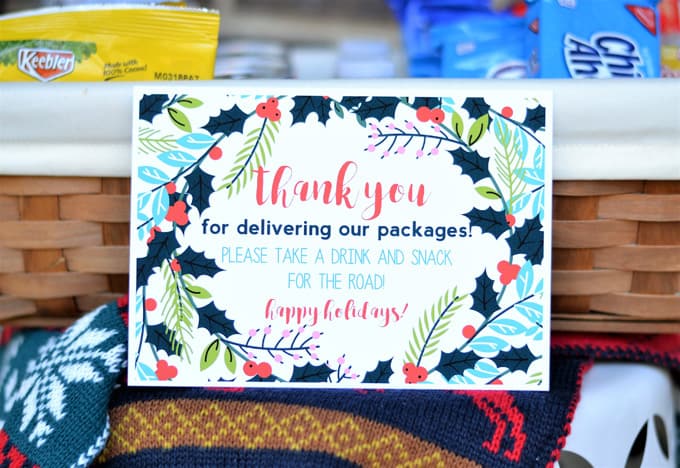 Thank you for reading all about my Holiday Thank You Basket for Delivery Drivers! Have a fantastic day!