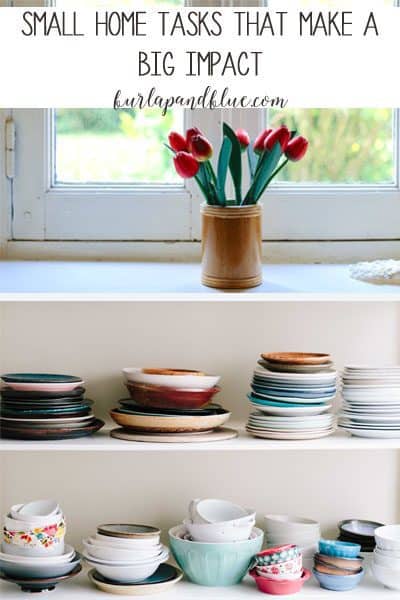 One thing I've learned as a home blogger (and home owner) is this: we all want a clean and organized home, but we don't necessarily want to put a lot of time into it.
Which makes sense: with all the interesting things there are to do with our time, cleaning our home never makes it into the top 10 (or even 50, in most cases).
So, today, I'm sharing five of my favorite small home tasks that make a big impact in your home. These can all be done in less than a day, and you'll have a clean home to show for it without all the unnecessary effort…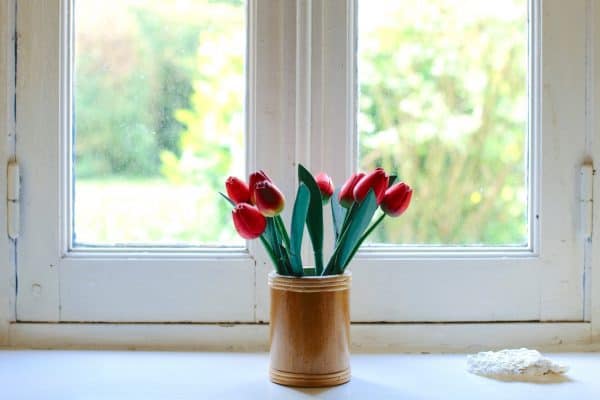 –Clean Your Windows. With glass spray and a dry cloth, you can make your windows sparkle and remove accumulated grime. As a bonus, clean windows will let in even more bright sunlight, which everybody loves!
–Pick Up Your Foyer/Entryway Clutter. In most homes, there is no place that accumulates more clutter than the entryway. Mail, jackets, shoes, shopping bags all land here when you get home, and often don't make it any further.
Spend a few minutes sorting and putting away entry clutter, first impressions, after all, are everything. No place to put everything? Over-the-door organizers and simple hooks are easy and attractive solutions.
–Add Flowers and Plants. This is so simple, and doesn't have to be expensive. Skip the grocery store arrangement altogether if you'd like, and just head outside for some branches and greenery for an easy arrangement. Add a mason jar or interesting container for instant beauty that'll make a big impact.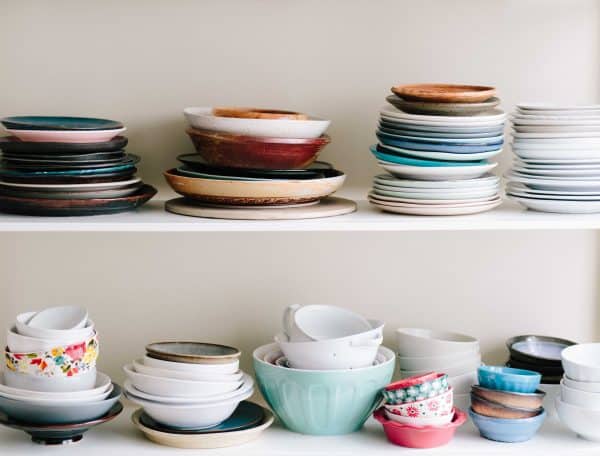 –Organize a Shelf or Two. Visual clutter makes your home look disorganized, and is so easy to fix. Pick a few high-visibility shelves (bookshelves and kitchen open shelving come to mind), remove everything, wipe down, and replace items, making sure to toss or re-home anything that doesn't fit.
–Fake it With Scent. A good-smelling home makes a huge impact on how people perceive your home's cleanliness.
Forego the fake-smelling air fresheners, and plug in your essential oil diffuser, light a candle or put together a simmer pot for a natural and delicious-scented home.
What did I miss? Leave a comment and let me know!
Thanks for reading all about my 5 small home tasks that make a big impact. Have a great day!
**post contains affiliate links