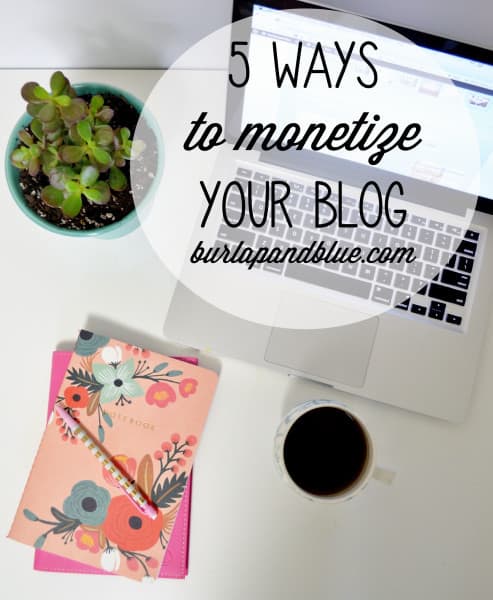 Blog Monetization. It's a mouthful, and can be a bit of a minefield if you don't know where to start. I started my own blog about 5 years ago to help support my Etsy shop and it's evolved into place for me to share home decor, crafts, and inspiration for living life creatively.
I began monetizing my blog about three ago and it's one of the best decisions I've made! The question I'm asked most often, by people new to blogging, is HOW can they make money blogging. I've decided to share my top 5 tips here, so read on for more…
1) First up, ad networks. Ad networks are one of the most popular ways to generate income for your blog. An ad network is a company that connects advertisers to web sites that want to host advertisements. Most ad networks work off a CPM model, meaning, "cost per thousand" impressions.
For example, if your ads get approx. 1000 clicks per day, and the "cost per thousand" is $3, you'll make approximately $3/day. There are many,many different ad networks out there, with varying rates ranging from pennies/CPM on up. When considering an ad network, you first want to make sure the network's ads fit in with the style and goal of your website.
One of the most common ad networks out there, and one I started out with, is google adsense. Google adsense displays ads on your site based on your sites content and geographical location. They have a wide variety of ad sizes to choose from and you can easily filter your ads to avoid unwanted ads, or those of your competitors.
Currently, I have my ads with Mediavine Ad Network, and couldn't be happier. I shared a review of Mediavine on my blog a few months back; feel free to check it out and let me know if you have any questions I can answer for you.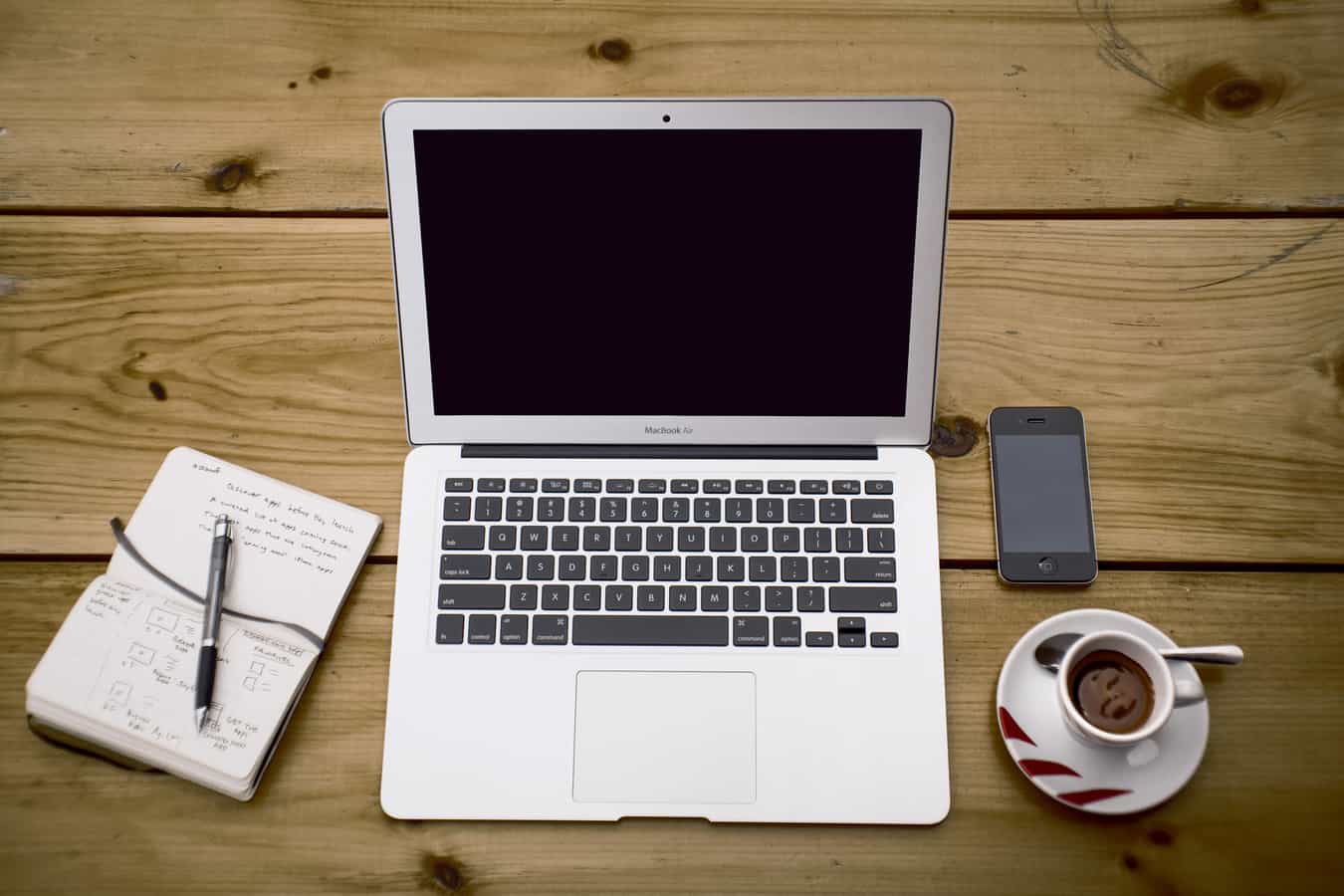 2) Offering up ad space on my sidebar is probably my favorite form of revenue. Basically, companies who want to advertise with you pay a certain fee. This is usually charged per month, and a lot of time discounts are offered for multiple months. Do realize, that you probably will not accept every company that may want to advertise with you. Sidebar advertisers have a fairly prominent place on your blog, and new visitors to your blog are going to judge your blog partly by the companies that are sponsoring you. Above all, you want the goods and services your sponsors offer to be relevant to your readership.
The first question you may have will probably be about what to charge your sponsors. On average, you should be charging approximately $1 per every 1000 page views your blog gets per month. So, if your blog receives 10000 page views/month, you can charge about $10/month. This is just an estimate, though, more important than page views is demand. If you are charging $10 and you have more interest than space, than you may need to increase your rates. If you are charging $10 and can't fill your slots, you may need to reduce your rates. There are other factors that go into what you charge: size of ad, placement of ad and duration of sponsorship are two other factors to consider.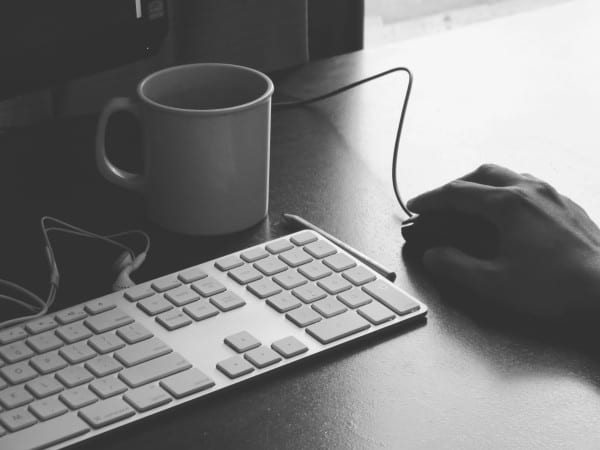 3) Another way to generate revenue for your blog is through sponsored posts and giveaway posts. In each, a company pays a set fee for you to create a post promoting their product or service. When deciding whether to work with a company, you first want to make sure that whatever they're offering is relevant to your readership.
There is a certain amount of respect between bloggers and their readers; writing a post promoting a product you dislike, or that goes against the goals and style of your blog will only hurt that trust. Again, authenticity is key; make sure any post your write reflects you, your values, and is in line with the goals of your blog.
What to charge companies for sponsored posts and giveaway posts varies greatly. Take into account demand, your blog's traffic, and the time involved in writing a great post when coming up with your fee. Lastly, decide what you will offer in addition to your post. A facebook or twitter mention? Some other social media promotion? Decide in advance and be clear about what you are offering when talking to potential companies.
4) Affiliate ads are another way to generate income for your site. Basically, you place relevant ads on your site, and receive a commission whenever someone clicks on your ad and makes a purchase. There are many affiliate ad networks out there, including Parent Media Group, whose focus is on products for families, Commission Junction, which boasts a wide variety of products and services to promote , and the well-known Amazon Affiliate Program, which is one of the most popular, and easiest to use, programs out there.
5) As you can imagine, there are other ways for your blog to generate income that I have not mentioned here. Ebooks, whether it's being an affiliate for ones that are relevant to your site or writing your own, paid speaking engagements, or offering a service or creating a product that meets the needs of your readership are other ways to generate income.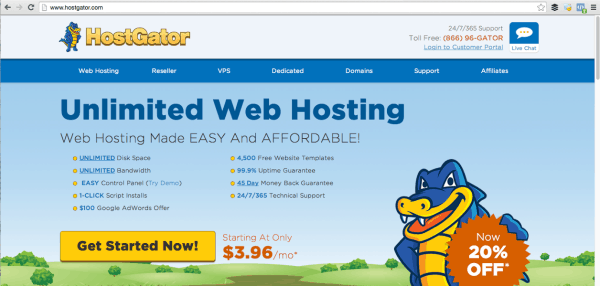 I've shared a lot of resources with you today, but also want to share my top tip for generating revenue for your blog. Potential advertisers are looking for, among other things, a blog with a very professional look and feel. This includes not just the look of your blog, but also the reliability of your hosting service. No one wants to advertise on a blog that often is down or unavailable. Your hosting service is a small detail that can make a huge difference. Since the start of my blog, I've used HostGator and have been very happy with the service.
Some of the perks of HostGator include:
24/7 live support via chat, phone, and email – you're not alone. We're here to help.
One click WordPress installs – no messy downloading and uploading of files.
One click and start easy to use website builder – drag and drop tools that make building a site super simple.
Design services – don't want to build your site? Let our pros do it for you.
Marketing services (SEO and PPC) – want to generate traffic? Our in house experts want to help.
Domains – HostGator is your one-stop-shop for domains!
I was selected for this opportunity as a member of Clever Girls and the content and opinions expressed here are all my own.