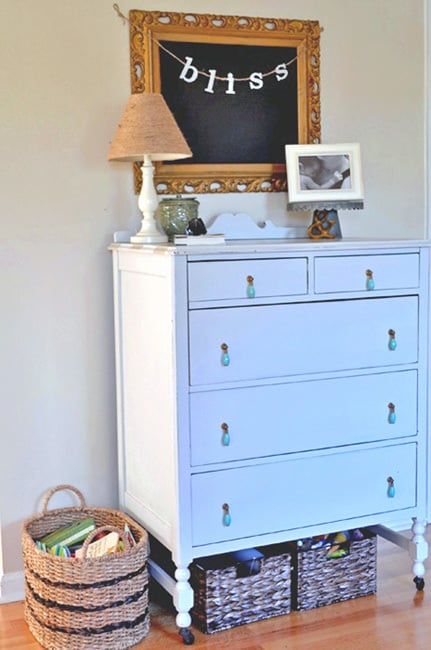 Driving home from a craft show a few months ago, my husband suggested visiting a Goodwill in the area. As we were already running late getting home, we debated it for a moment, but decided to make a quick trip.
I am so glad we did…
Hard to tell from the pic, but this dresser had a lot going for it. Gorgeous detailing and casters, and very little damage made it an easy decision to bring her home.
The hard part, then, was deciding what to do with it. I ended up choosing a light blueish-gray for the paint color (Sherwin Williams "Misty", for those who are curious), gorgeous knobs a la Anthro…
..and my favorite part: thick, gray stripes along the top….
It's now in my craft room holding Etsy supplies and various gift wrapping paraphernalia.
I adore it.
What was your last unexpected, yet fabulous, thrift store find?