I love creative pretzel candy ideas. These apple pretzel bites are perfect for a fall or back to school treat! So easy to make, and the kids will love to help!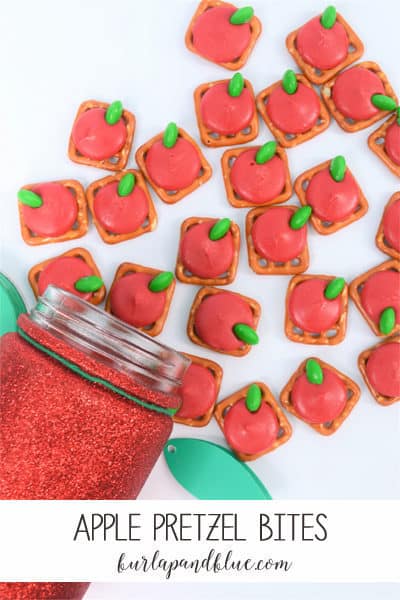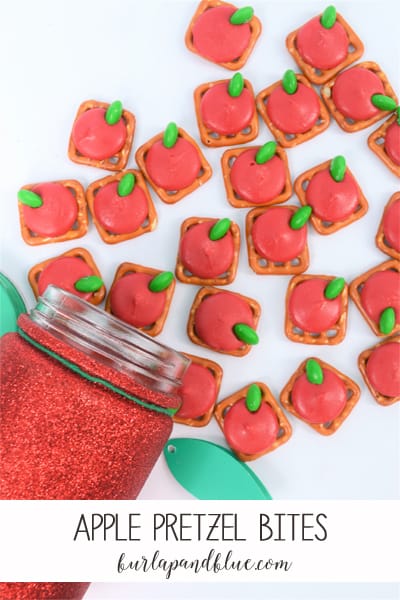 Fall is right around the corner, and this Apple Candy is the perfect, easy treat to celebrate the changing of the seasons. Make a batch for a teacher gift, or give out as favors for your fall get-togethers!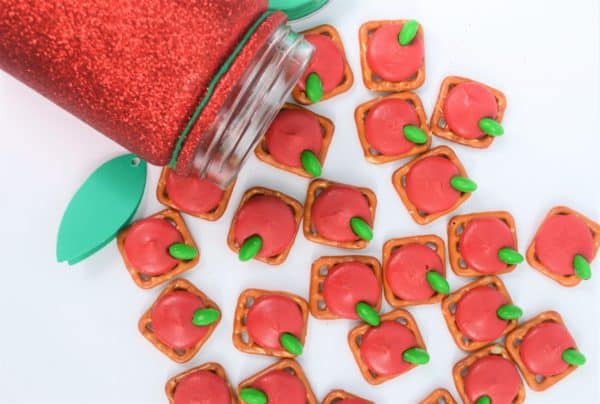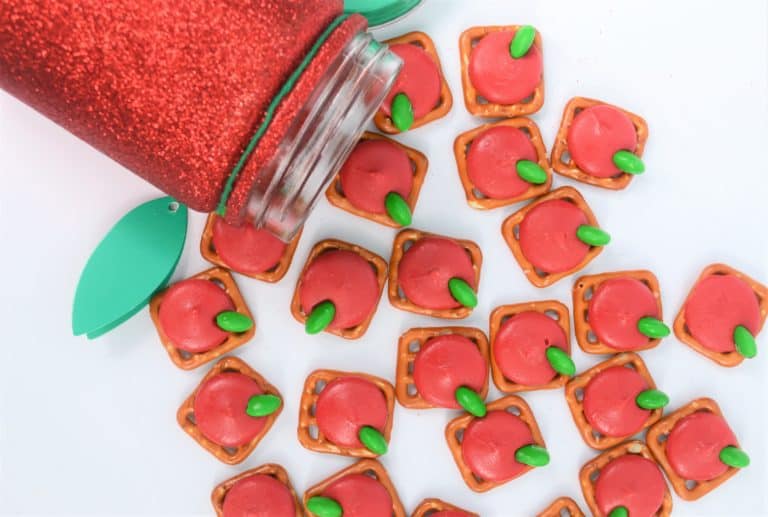 One of the best part of these apple pretzel bites is how easy they are. My four-year-old LOVED helping me put these together, and they come together in just a few minutes!
Here's what you need…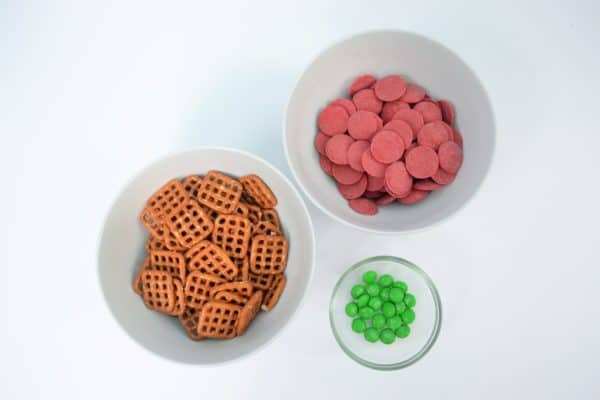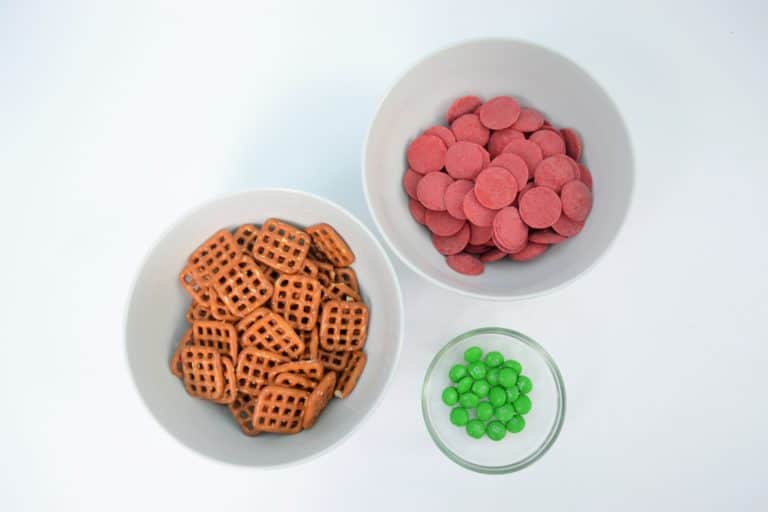 Square Pretzels
Red Candy Melts
Green Candies (Cut in Half)
Preheat your oven to 225 degrees. Line a baking sheet with parchment paper and place your pretzels on the sheet. Top each pretzel with one candy melt.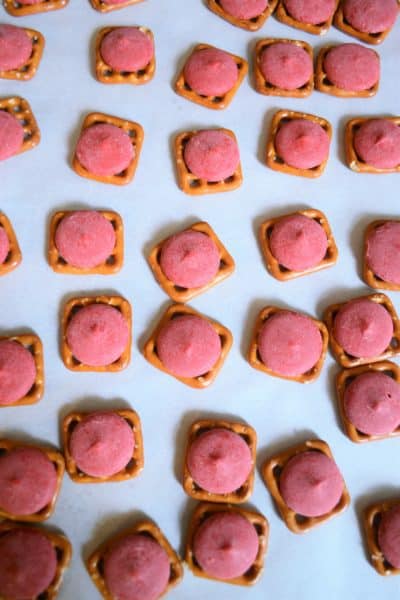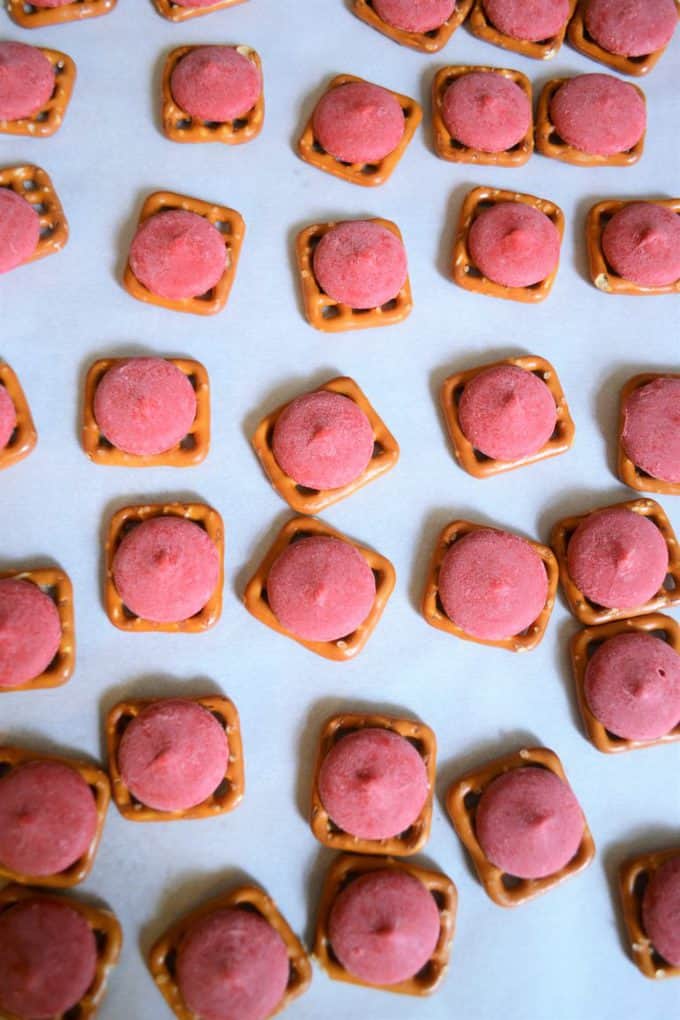 Place in your preheated oven for two minutes, or until melts are softened. Add a candy for a "leaf", and place in the refrigerator to harden.
Super simple! I love this apple candy for a fun fall treat or favor idea!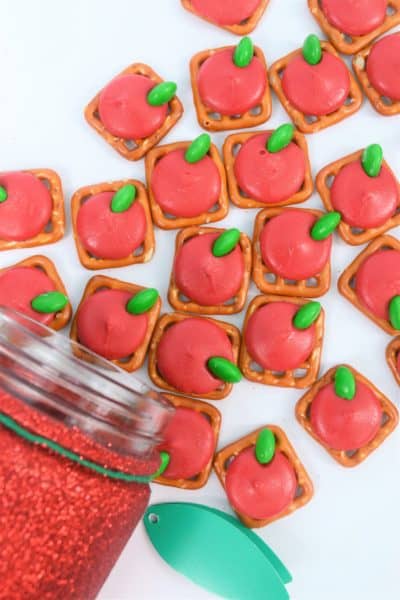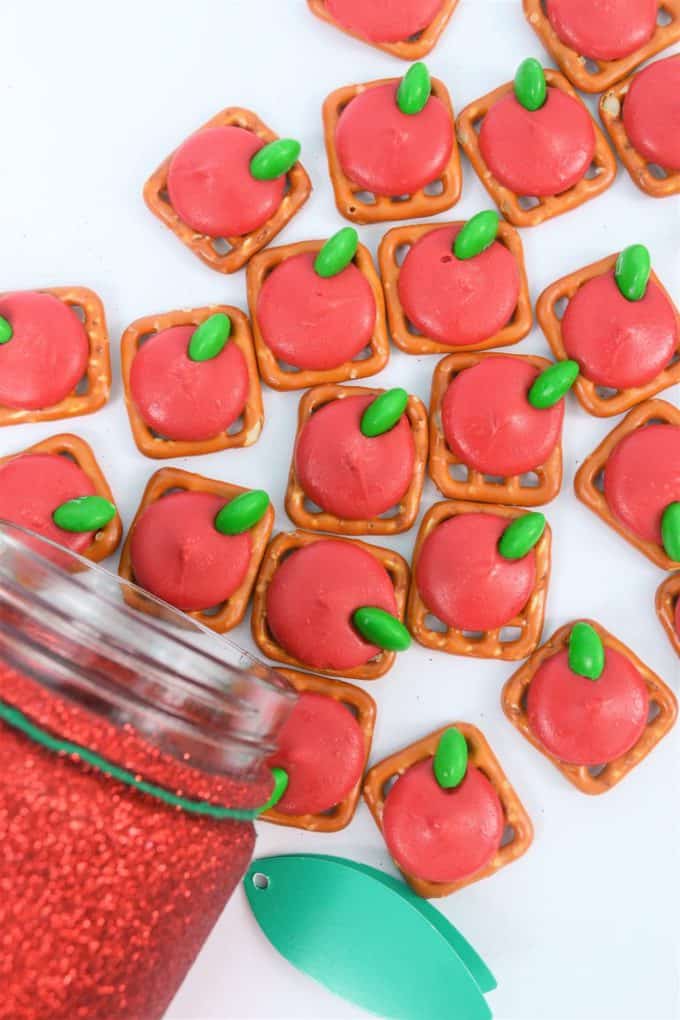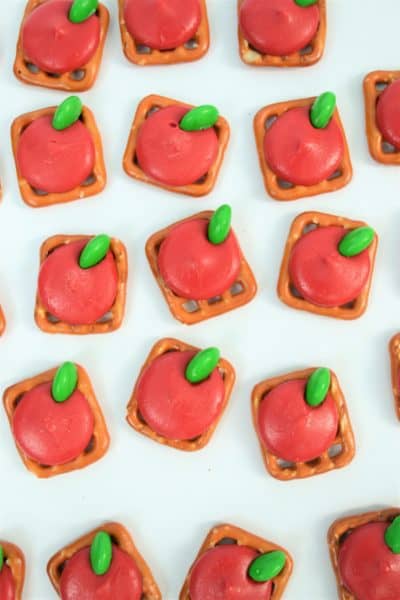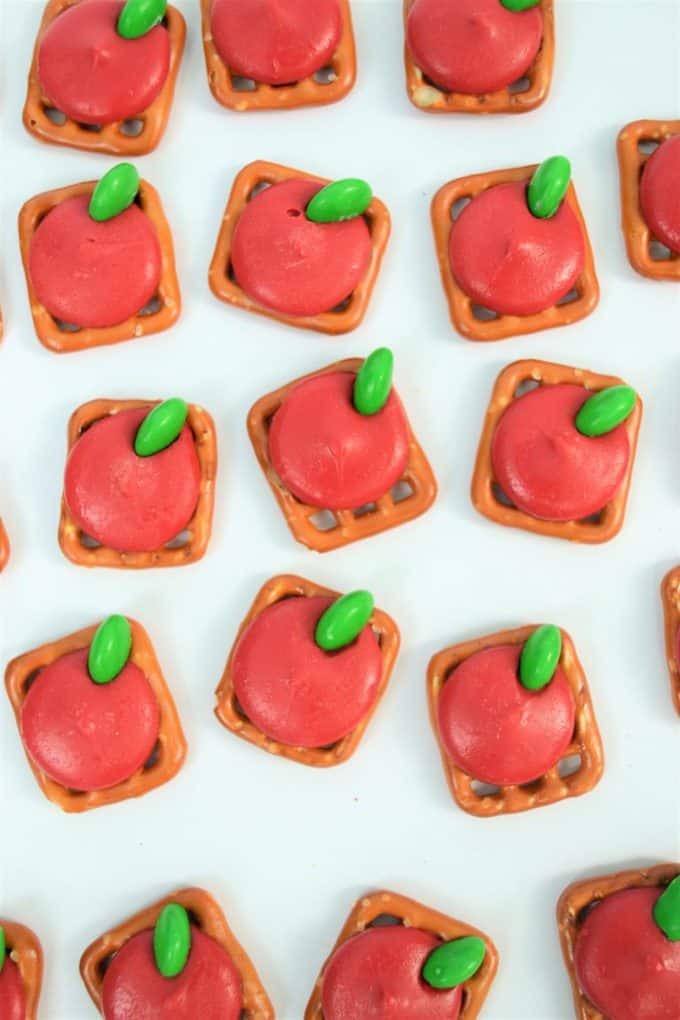 Love fall? We have much more inspiration in our archives, including…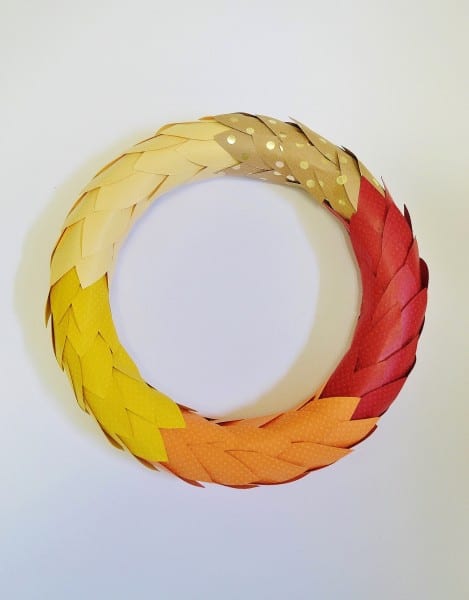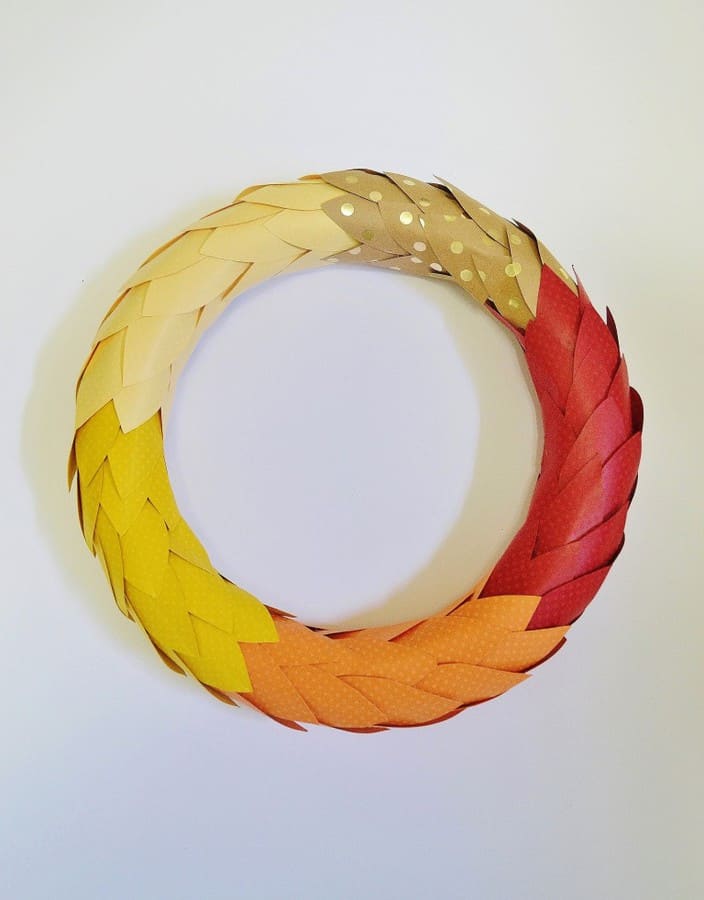 This adorable fall paper wreath…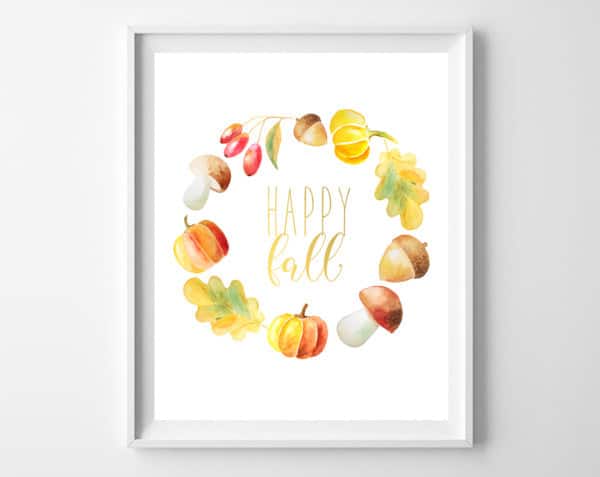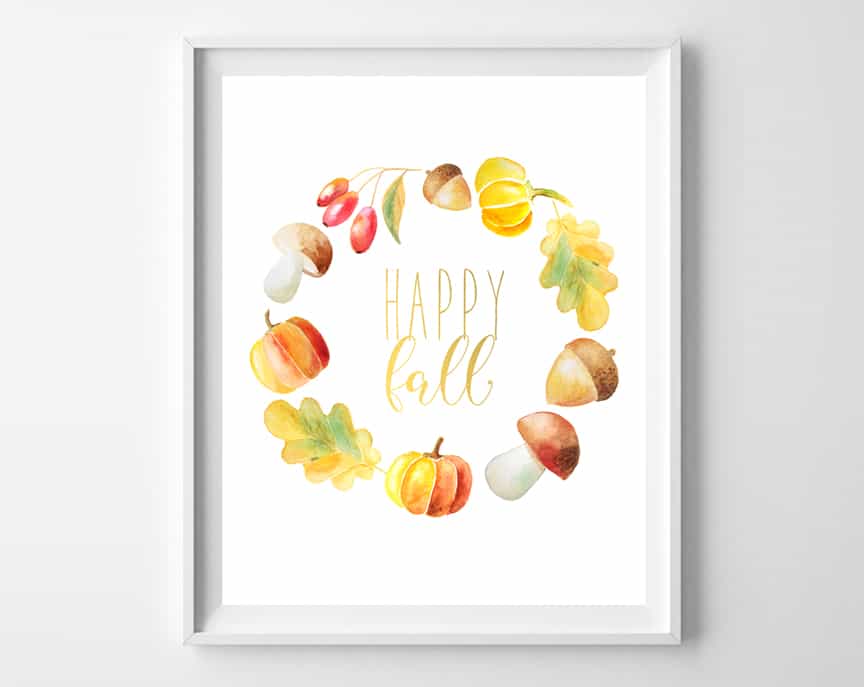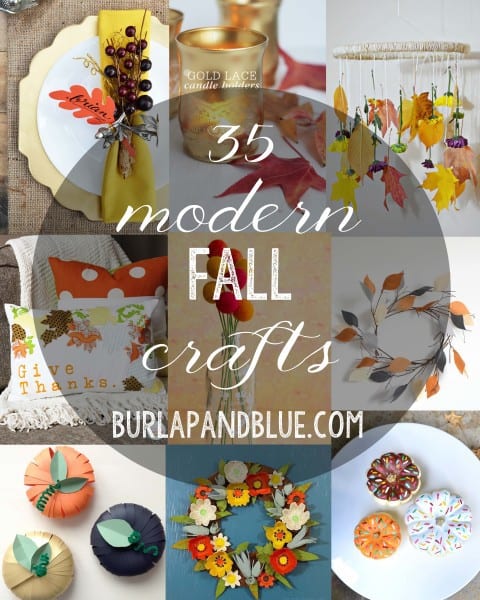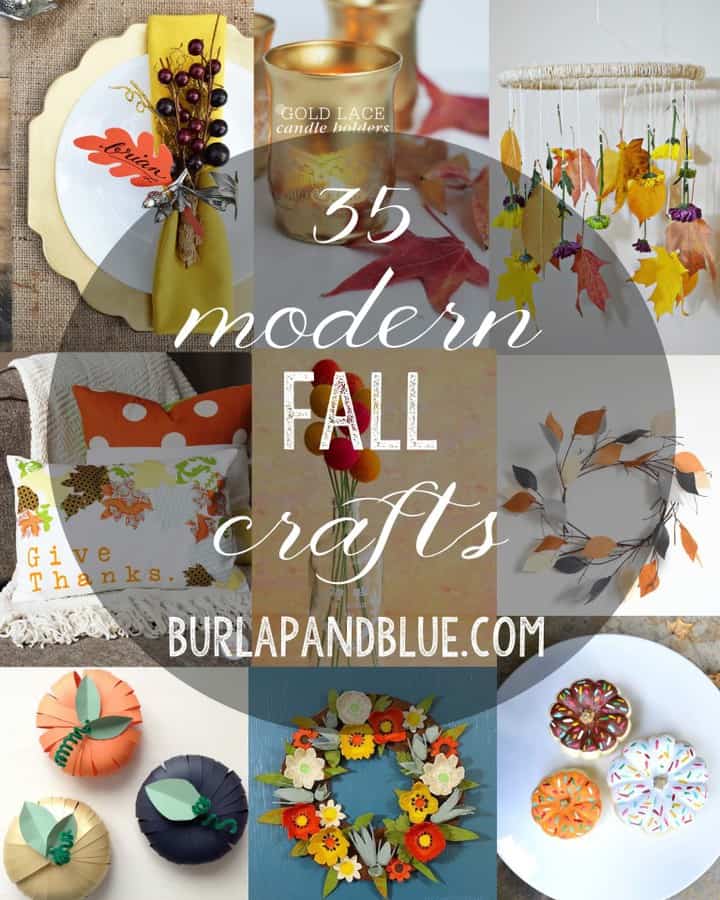 …and this collection of fall crafts!
Thanks for reading all about these easy Apple Pretzel Bites! Have a fantastic day!