This shop has been compensated by Collective Bias, Inc. and its advertiser. All opinions are mine alone. #RITZFilledBackToSchool #CollectiveBias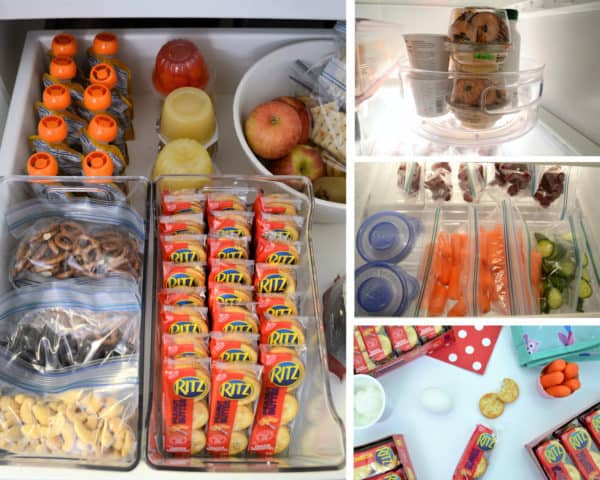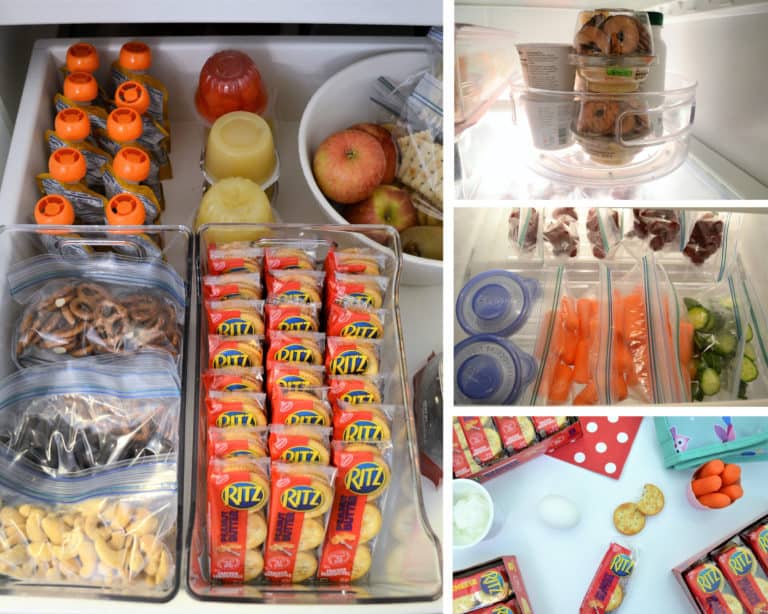 It's hard to believe, but we're already prepping for the new school year ahead. With one in preschool, and one entering third grade, there is, as every mom knows, plenty to do to prepare!
But first, with all there is to do to prep for the school year, I need my little ones in good moods and well-fed. Hungry children are not always easy-going children. Recently, I picked up RITZ Filled Sandwich Crackers, in both Cheese and the Peanut Butter varieties, and keep them on hand for errands and car rides as we begin to prepare for the new school year.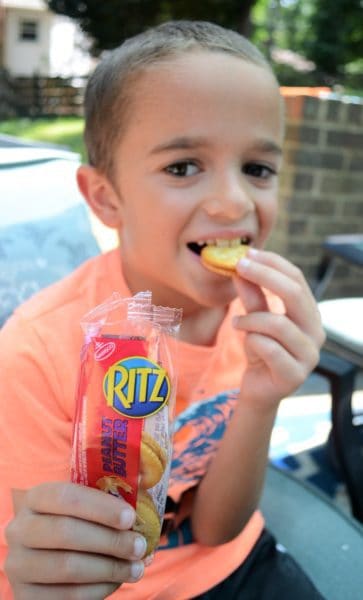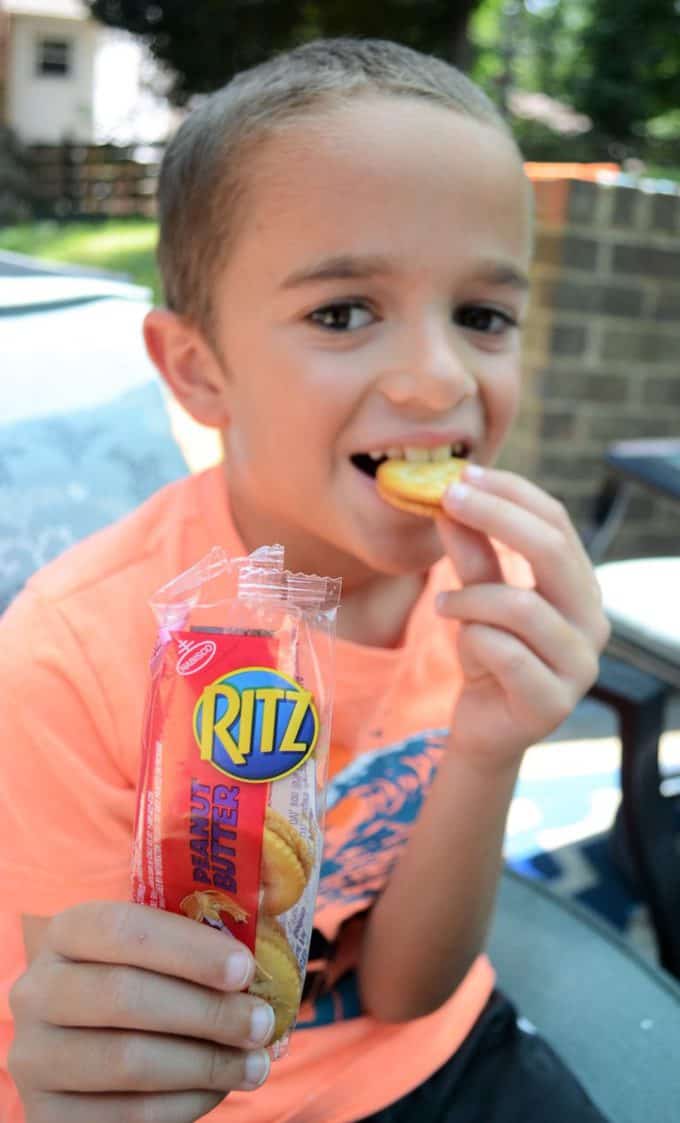 RITZ Filled Sandwich Crackers are the perfect way to satisfy hungry appetites. They're ideal for our on-the-go lifestyle, and are also perfect for snacks and lunchboxes once the kids are back in school!
With back-to-school on my mind, I decided to spend some time organizing our pantry and refrigerator so the kids can be more independent. My preschooler will be able to grab a snack for her bag, and my third grader will be able to pack his own lunch (YAY for independence!)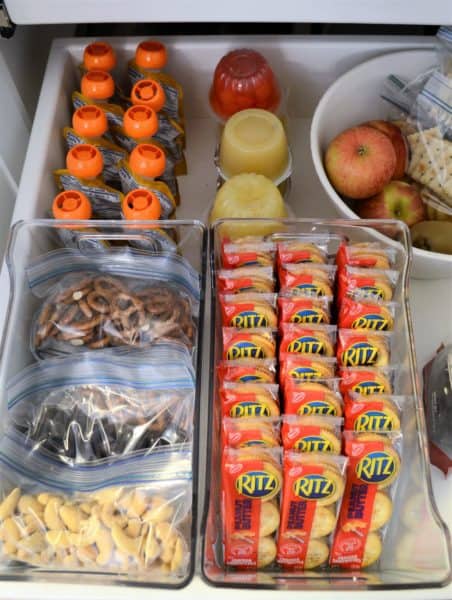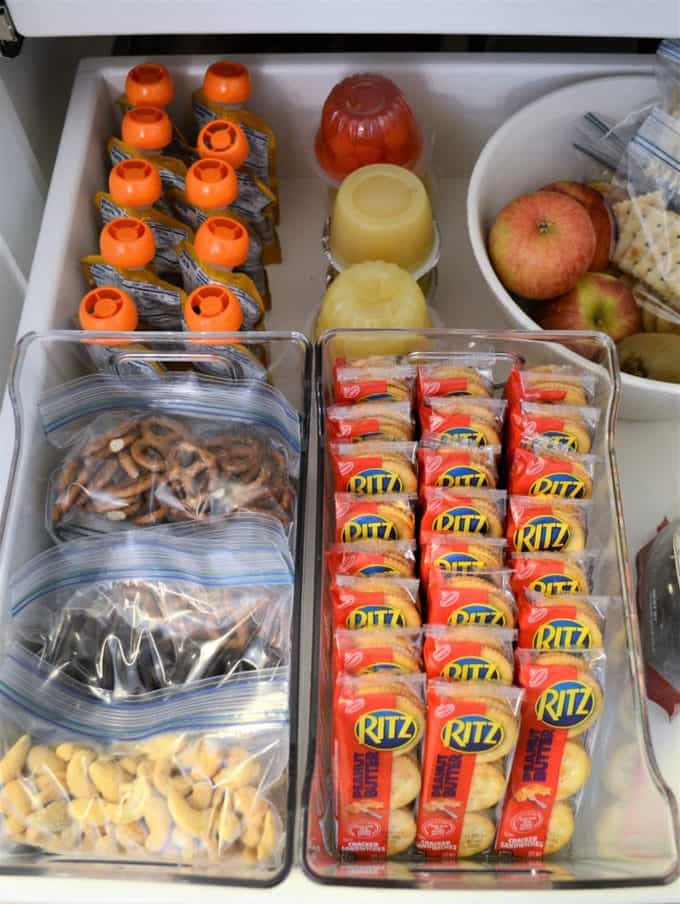 I started with some clear, plastic bins and a turntable (which are easy to wash), and lots of healthy snacks. The plan is to spend some time on Sunday making sure the bins are full, so the snack and lunch-packing is a cinch in the mornings.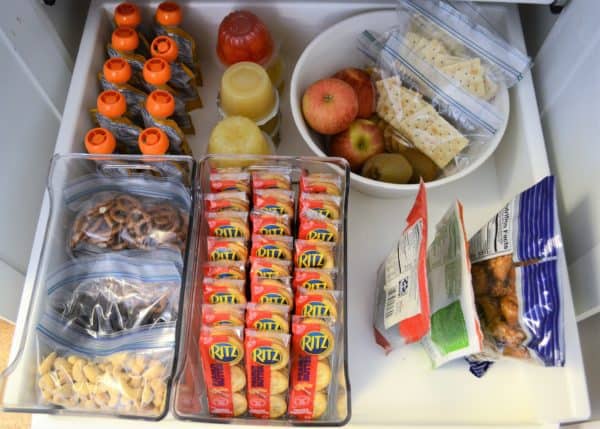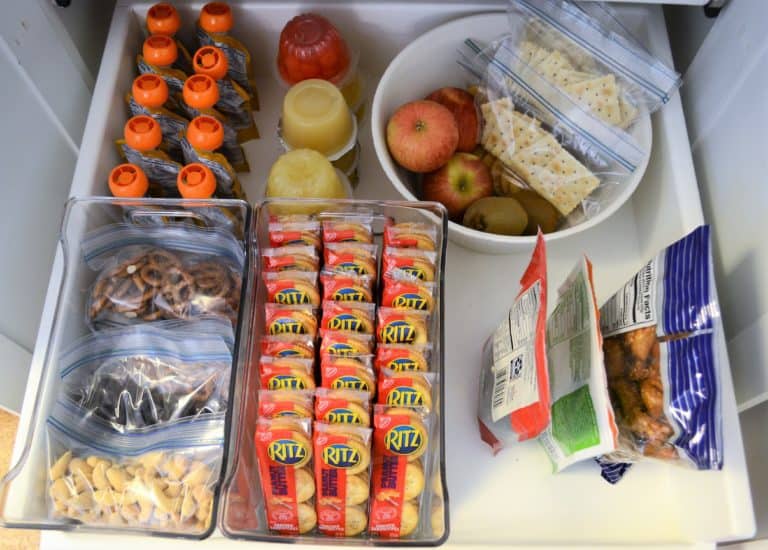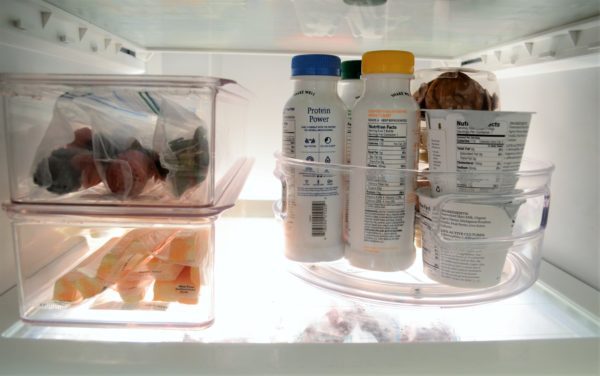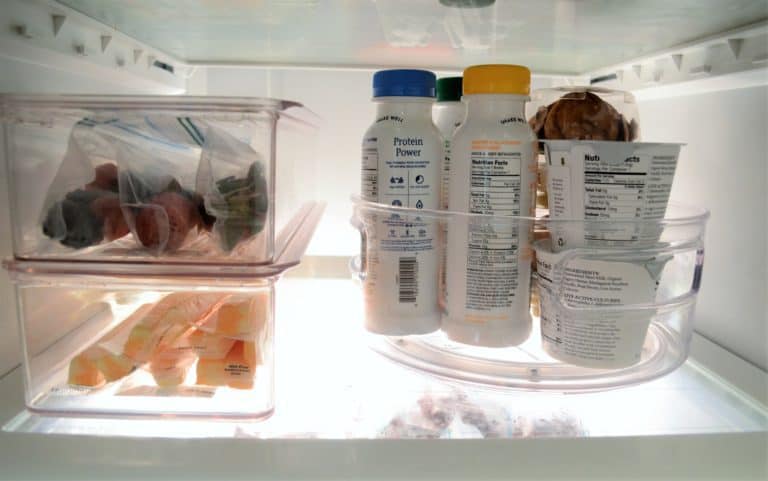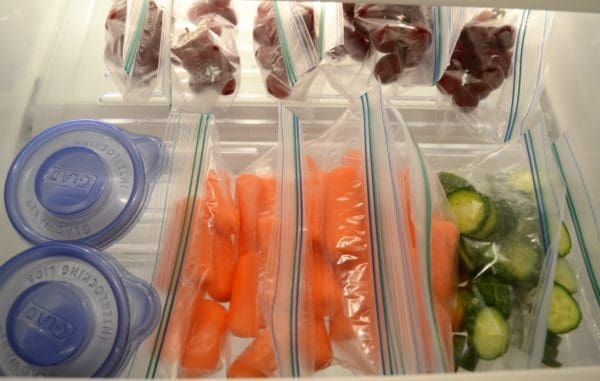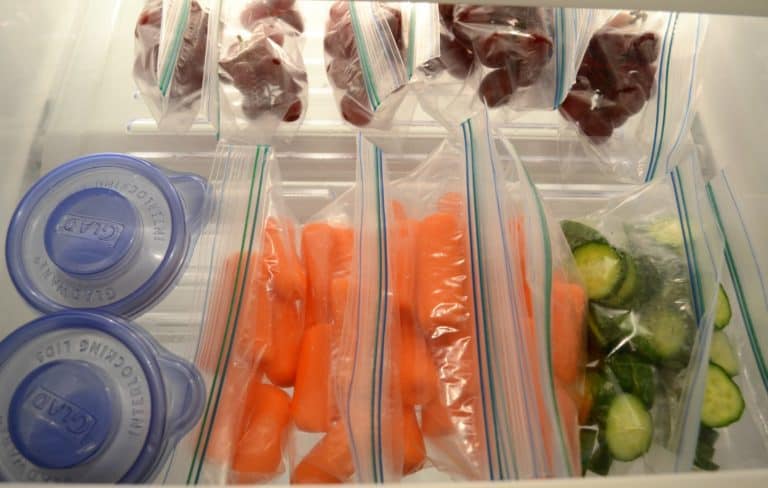 Here are some of the snack/lunch ideas I came up with; please leave a comment with any of your favorites that I may have missed. I'm always looking for more ideas!
Pantry Items: RITZ Filled Sandwich Crackers, Bagged Pretzels and Crackers, Applesauce, Bagged Cashews, Almonds and Other Nuts, Fruit Cups, Dried Fruit, Fresh Fruit (that doesn't need refrigeration), Peanut Butter Filled Pretzels, Raisins and Dried Cranberries.
Fridge Items: Yogurt (both in cups and bottles), Variety of Cheese, Variety of Washed and Bagged Fresh Fruits, Hummus, Hard-Boiled Eggs (Peeled), Wraps with a Variety of Fillings (such as peanut butter or meat/cheese), Bagged Veggies (such as carrots, peppers and cucumbers).
Independence for my kids is a definite win for all of us. They feel more confident and get a chance to make decisions, and I have one less task to complete in the mornings.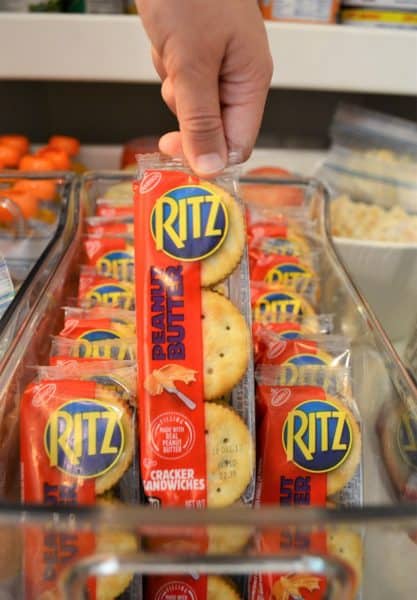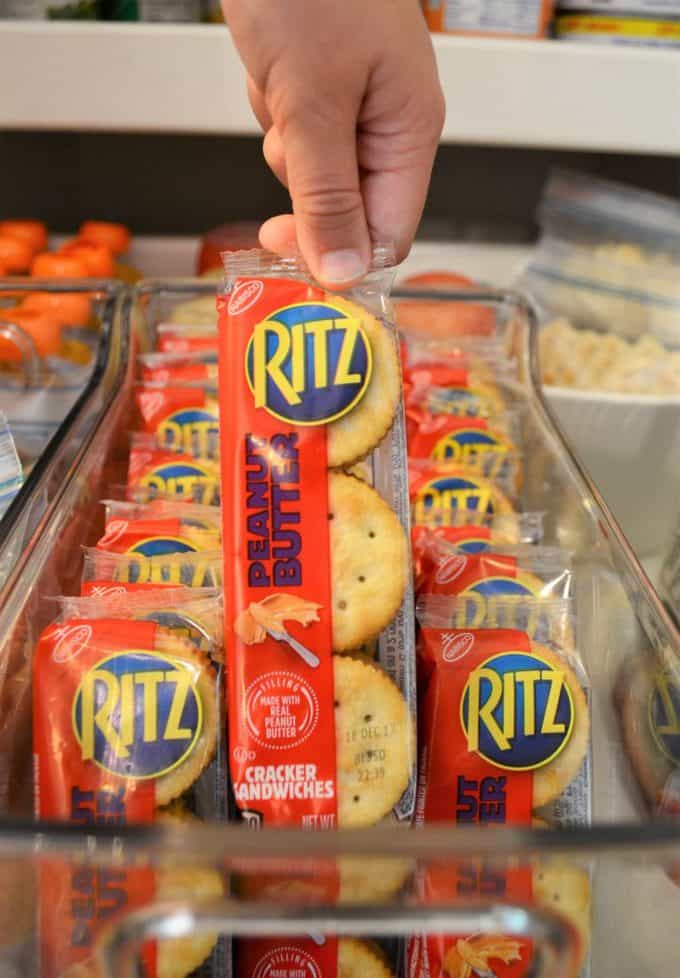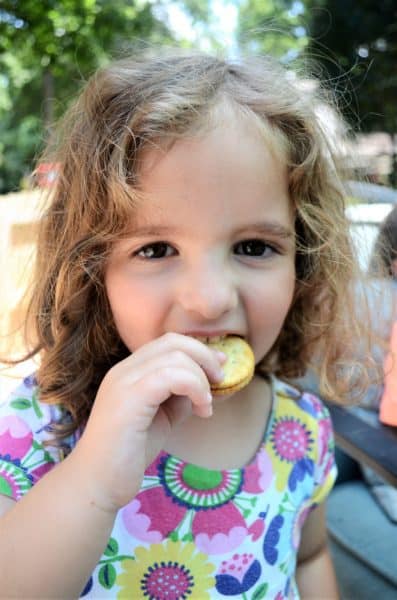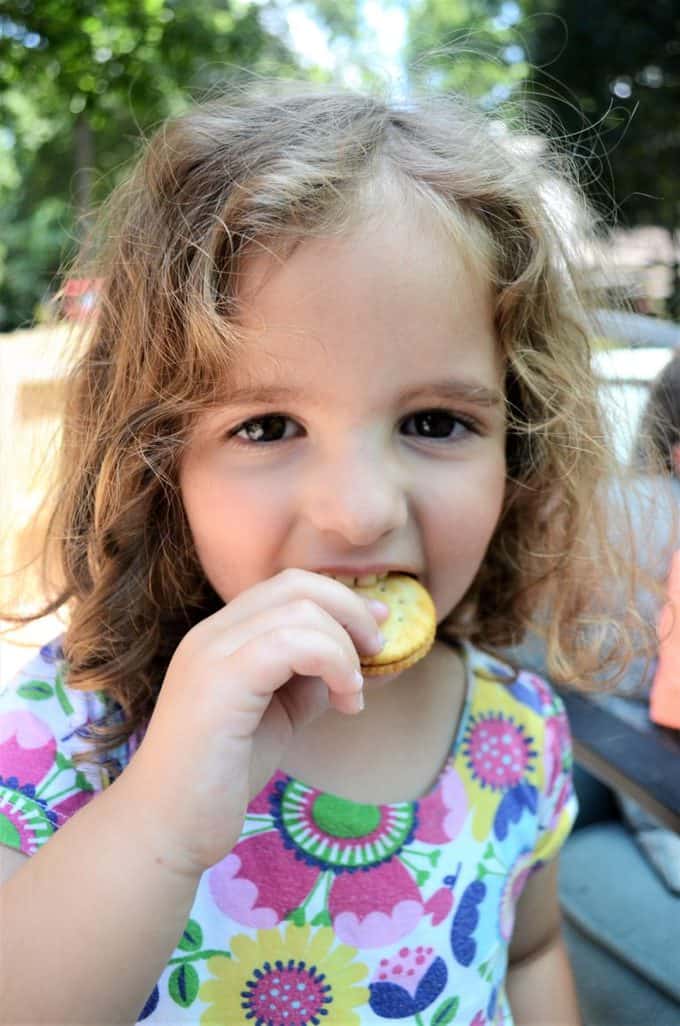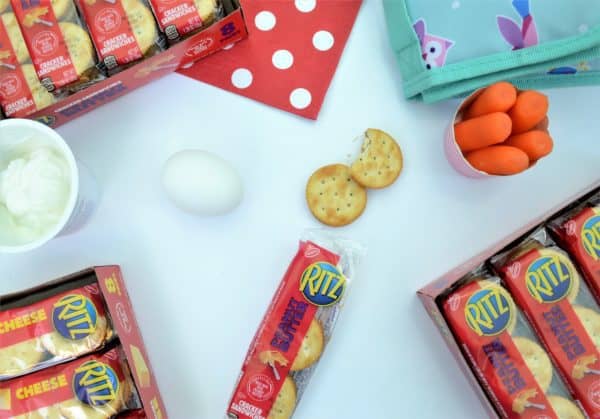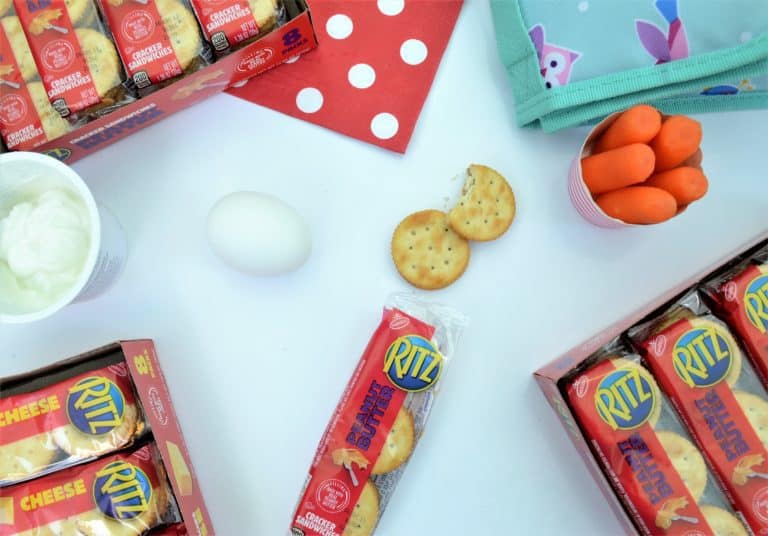 It's so easy to pick up this kid-favorite snack during my weekly grocery trip! I found my RITZ crackers at my local Kroger. Find your local Kroger/Kroger Family of Stores to get your RITZ crackers.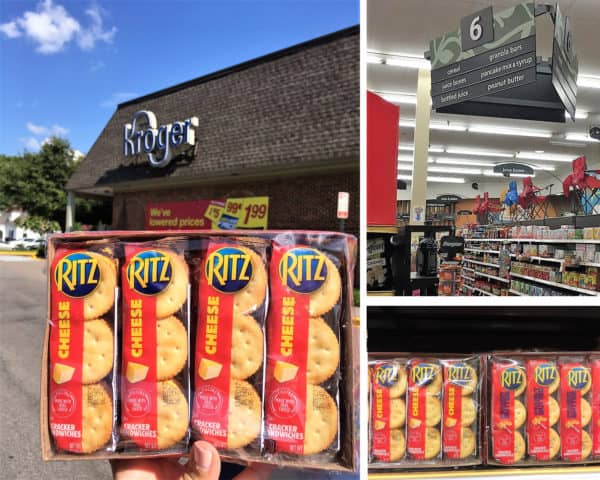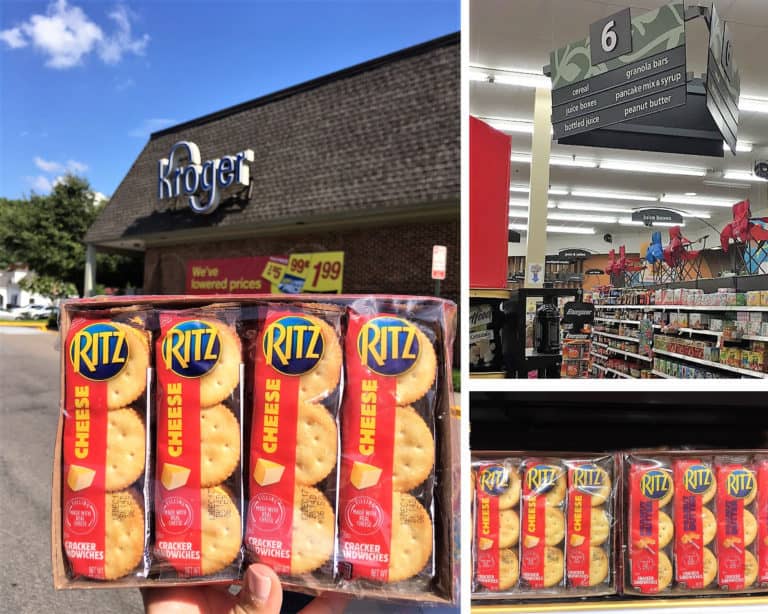 Thanks for reading all about my back-to-school pantry organization for easy lunch-packing! Have a fantastic day!