Need to know the best glue for your projects and DIYs involving plastic? This post has everything you need to know, plus easy links to buy!
As a longtime crafter and DIYer, I know it's important to have the right tools for your project.
All glues are definitely not created equal, and some are better than others. The type of glue you need depends on your project and the composition of the materials you are gluing together.
If you've ever used the wrong glue for your medium, which I have done before, you understand the importance of choosing the right glue for your project.
So today, I'm sharing all I've learned about the best glue for plastic.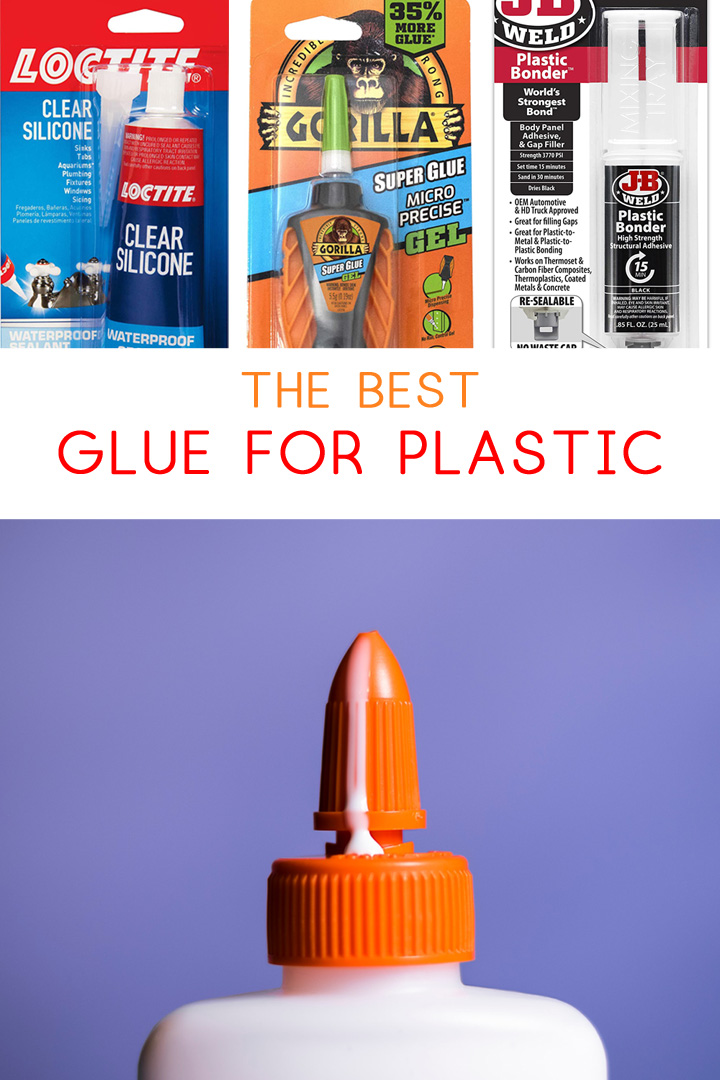 Whether you're adhering together parts of a plastic toy, plastic decorations for crafting, or repairing some plastic in your home, let's learn all about the best glue for plastic.
When choosing a glue for plastics, there are several variables to keep in mind.
You'll want to pay attention to cure/dry time, as this vary greatly from product to product.
You also want to note the application method. Just in the four glues that we're featuring today, there are three different ways of applying the product.
Also worth noting: not every plastic glue is going to work for every type of plastic.
There are a lot of factors that go into the effectiveness of glue. Sometimes it really is trial and error to find the best glue for your particular job.
Hopefully, though, this list will help.
Our Favorite Picks: Glue for Plastic
Let's get started…
Strongest Glue for Plastic
Obviously, it's not easy trying to determine the absolute strongest glue for plastic, but this one seems like the all-around best price for the strongest hold.
It also seems to be a tried and true glue option for automotive plastic, which I know can be tricky to find.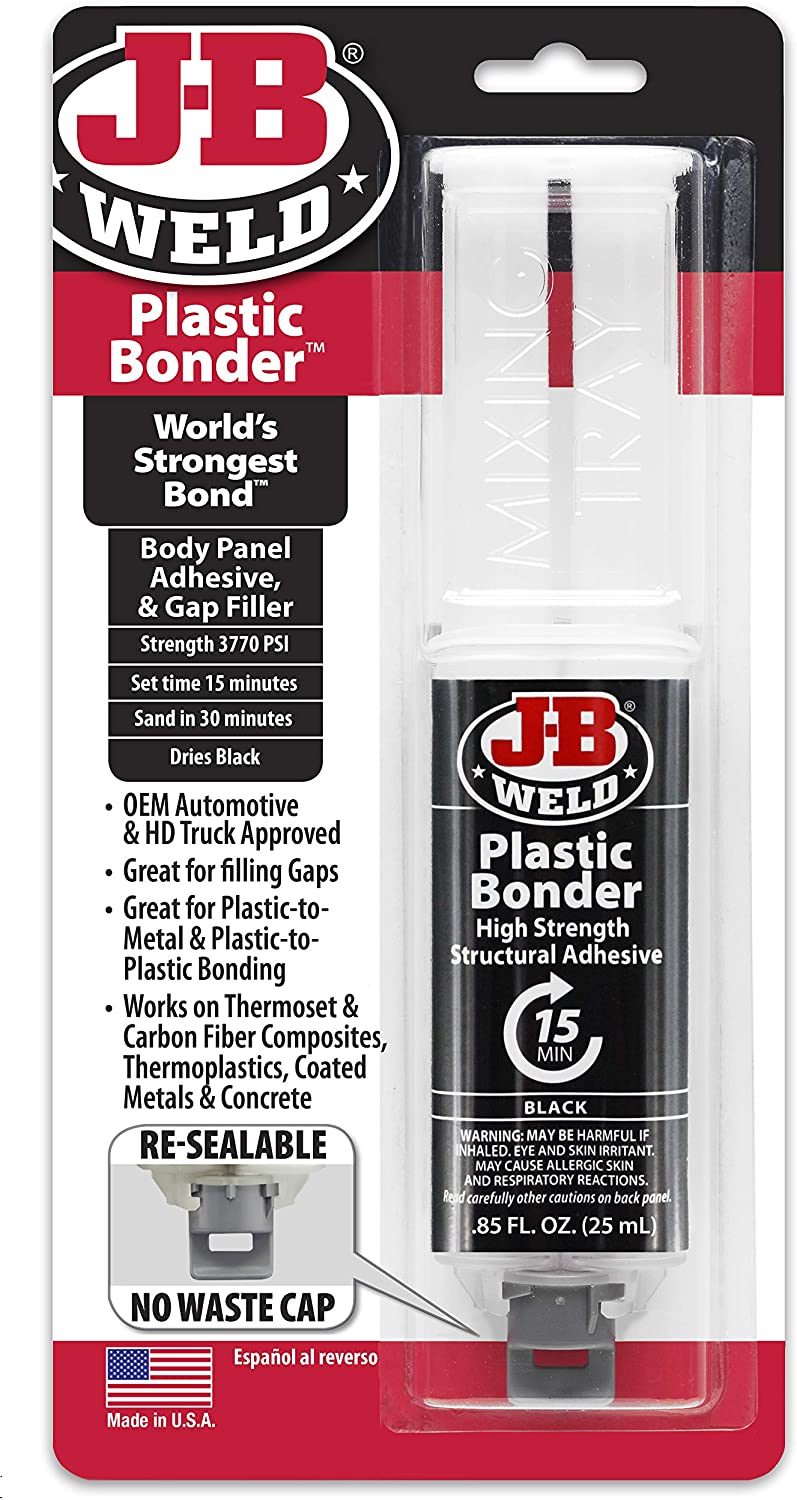 With over 4,000 reviews, J-B Weld offers a quick setting and multipurpose two part urethane adhesive & gap filling system. It provides a strong and lasting bond to many plastic surfaces, making it our pick for the strongest glue for plastic.
After mixing the two part formula with the included mixing tray and stir stick, Plastic Bonder takes 15 minutes to set and 30 hours to cure.
J-B Weld Plastic Bonder set and cure color is black.
PROS
good price point
plenty of positive reviews
quick setting
cures to hard, permanent bond
provides a strong, tight hold
CONS
this is a two-part adhesive system which does require an extra step to prepare
may take some finesse to make sure product comes out of nozzles evenly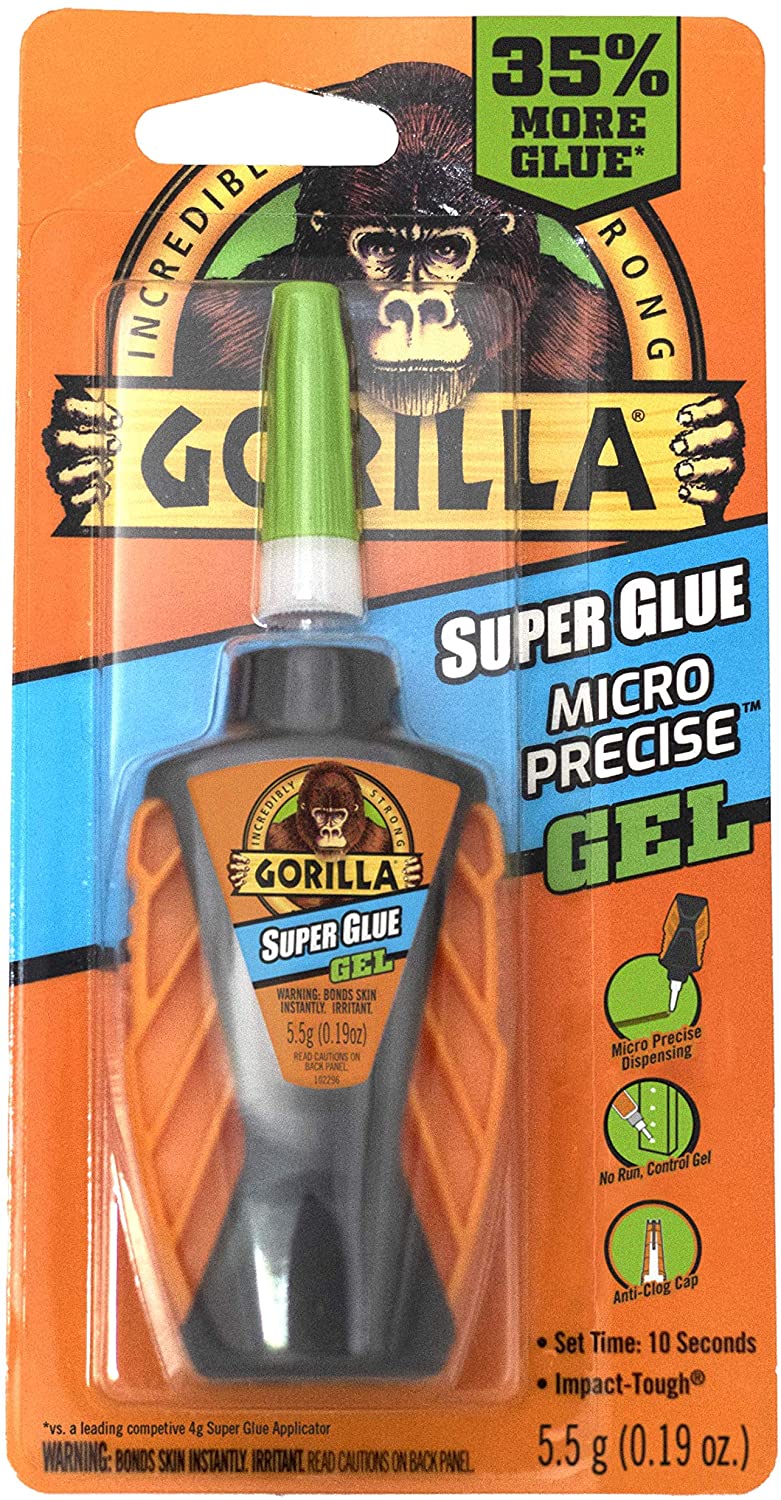 With a loyal following, Gorilla Glue is a go-to for many crafters and home improvement gurus.
This product, Gorilla Super Glue Micro Precise Gel, is an easy-to-use, thicker formula combined with a precise, controlled dispensing tool.
Bonds plastic, wood, metal, ceramic, rubber, leather, paper, and more.
PROS
easy to use dispensing tube
fast setting, dries quickly
can be used with plastic, wood, metal, ceramic, rubber, leather, paper, and more
CONS
slightly higher price point
not specially formulated for plastic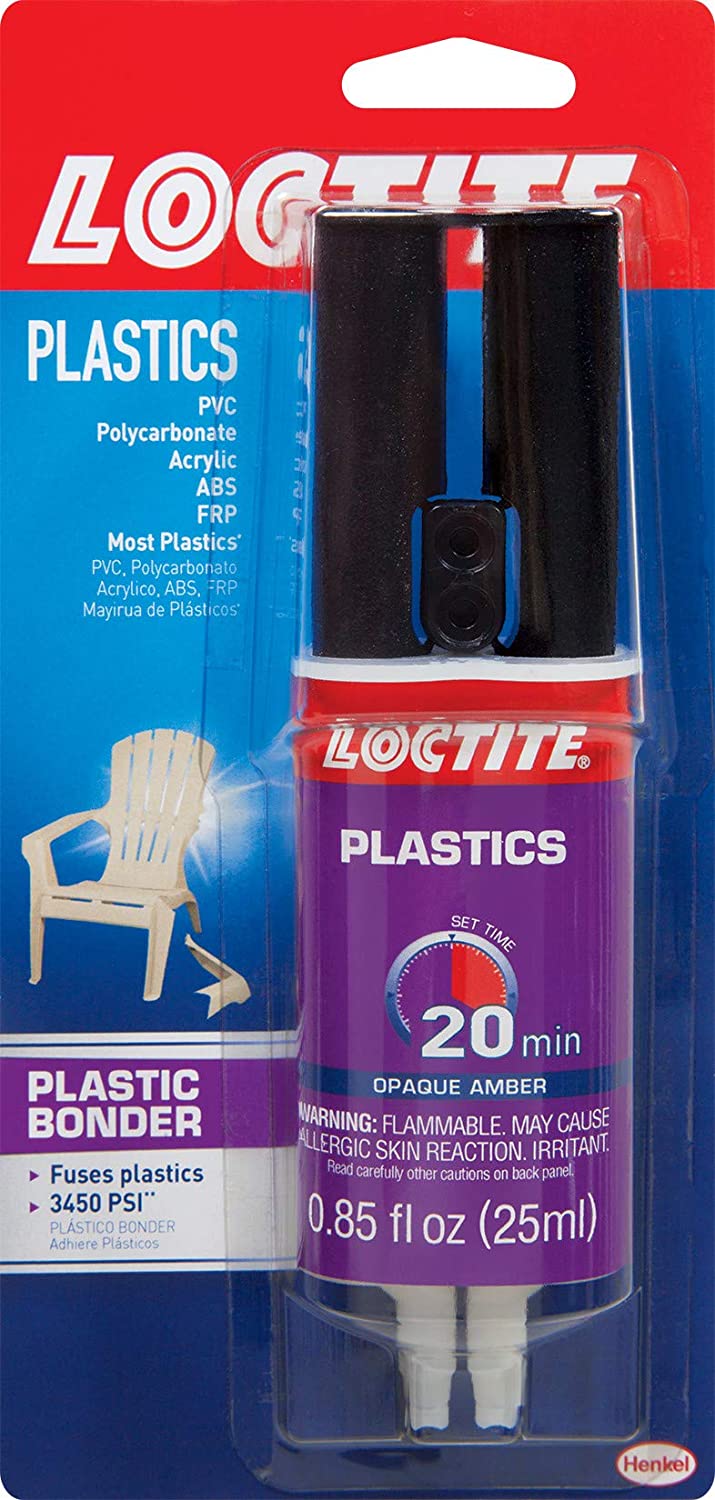 Loctite Epoxy Plastic Bonder is an acrylic formula that is specially formulated to bond and repair plastic surfaces.
The double syringe dispenses equal amounts of each component. When mixed in equal volumes, the components react to produce a tough, rigid, high strength bond in 20 to 25 minutes.
PROS
good for hard-to-bond plastics
extremely resistant to high humidity and moisture
well known brand
CONS
two part system which requires an extra step and even pressure to expel product properly
reviewers mention possible air bubbles in the dispenser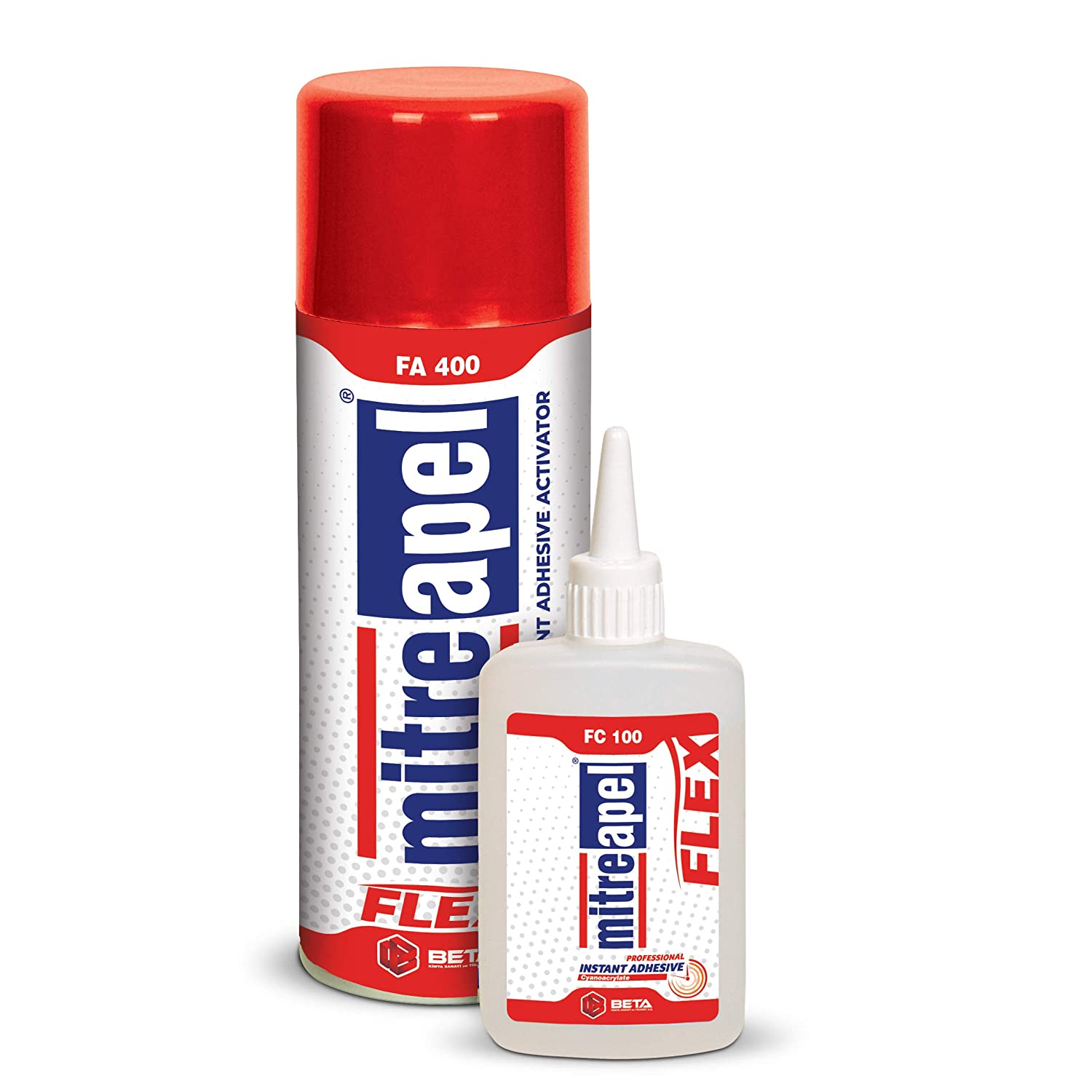 This two-part glue with activator will help you achieve a clean and professional result.
To use, just spread the 2-3 drops of glue per square inch on one surface & spray the glue activator spray on the other. Wait 10 seconds and then bond the pieces together for 5-12 seconds.
This cyanoacrylate accelerator is suitable for use on a variety of materials from wood to glass & stone to metal. Avoid using the cyanoacrylate glue on nonstick surfaces and polyethylene products.
PROS
quick cure time
a fine mist that is easy to control
suitable for a variety of materials
CONS
some may dislike the extra step in the process
higher price point than some of the other options
Waterproof Glue for Plastic
Sometimes, depending on your project, you specifically need a waterproof glue for plastic.
While some of the above claim to be resistant to water, this one seems to be the top pick for a specifically waterproof sealant.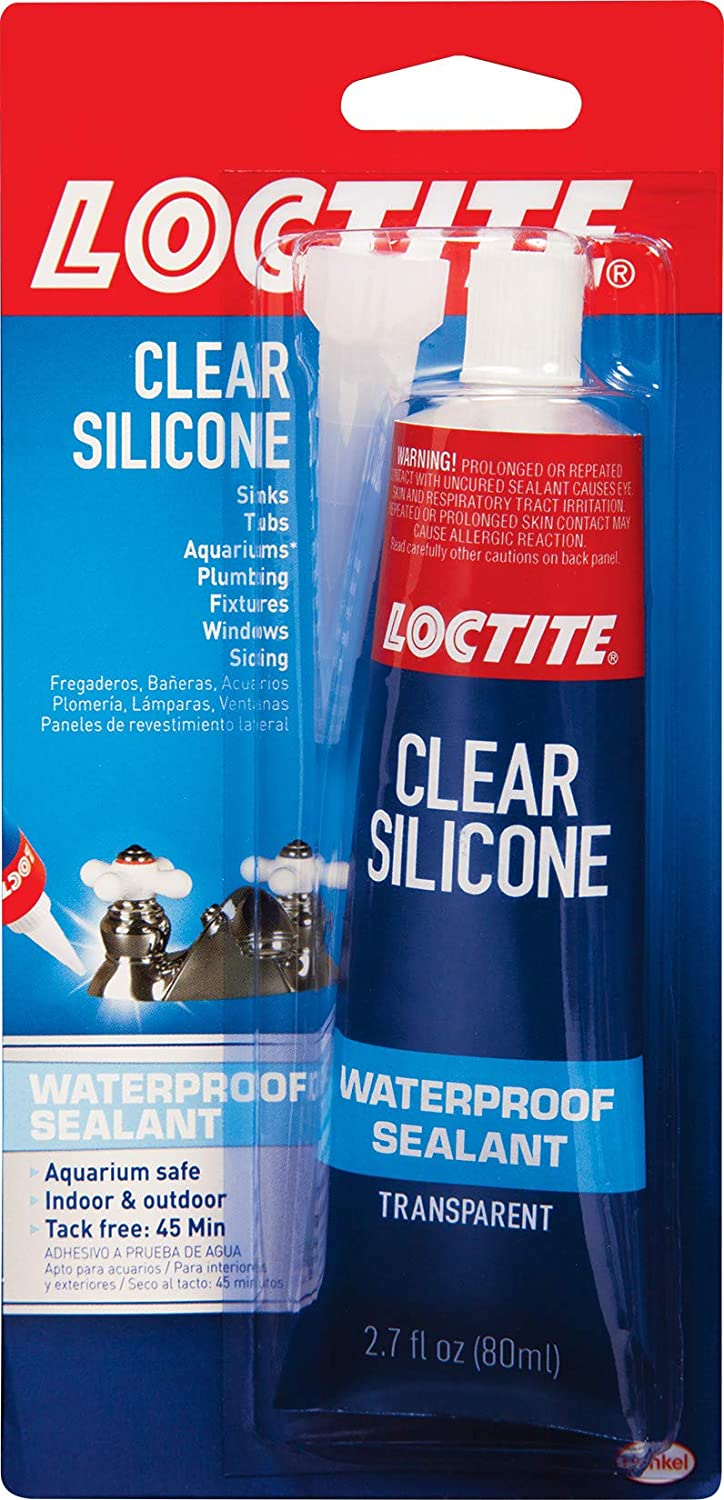 This waterproof glue is meant for sealing or repairing door frames, windows, vents, toys, appliances, gaskets, weather-stripping, outside of fireplace doors, shoes and boots.
Safe to use on glass, ceramic, porcelain, wood, aluminum, stainless steel, cultured marble, fiberglass, granite, vinyl tile, some rubbers and plastics.
PROS
no cracking, peeling or shrinking
waterproof
safe for aquariums
good price point
CONS
some reviewers noted that the bottom of container may leak glue, making it a product best fit for a one-time use
I'd love to hear your picks for the best glues for plastics!
Thanks so much for reading all about our favorite Best Glue for Plastic.
Have a lovely day!