This birthday countdown free printable is an easy and colorful way for kids to countdown to their special day!
The other week, I shared some fun and festive birthday countdown ideas, and today, I have one more to share with you!
Birthdays are (and should be!) a big deal, especially for kids.
In our family, we have several birthday traditions that make our kids' birthdays fun and memorable, including filling the birthday kid's bedroom with balloons, and serving a special breakfast in the morning.
Today's printable birthday countdown is one more to add to our list!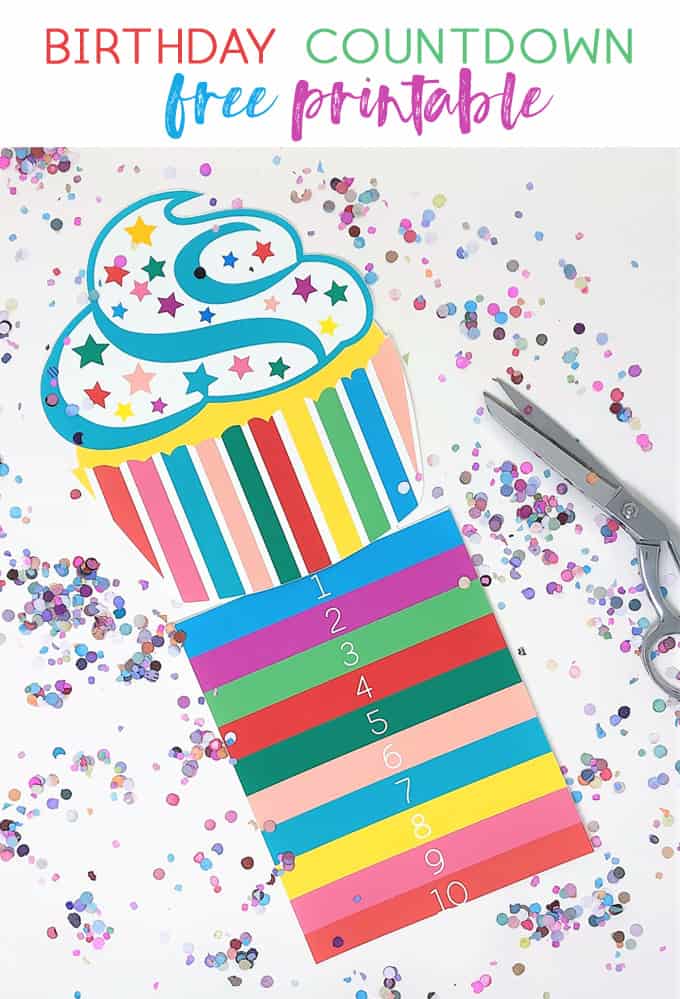 birthday countdown free printable
You'll simply print out both pieces (I used 8×10 paper), cut them out, and tape the cupcake piece on top of the numbered piece.
Starting 10 days before the big day, the child can cut off one numbered strip. When they reach the end, it's time to celebrate!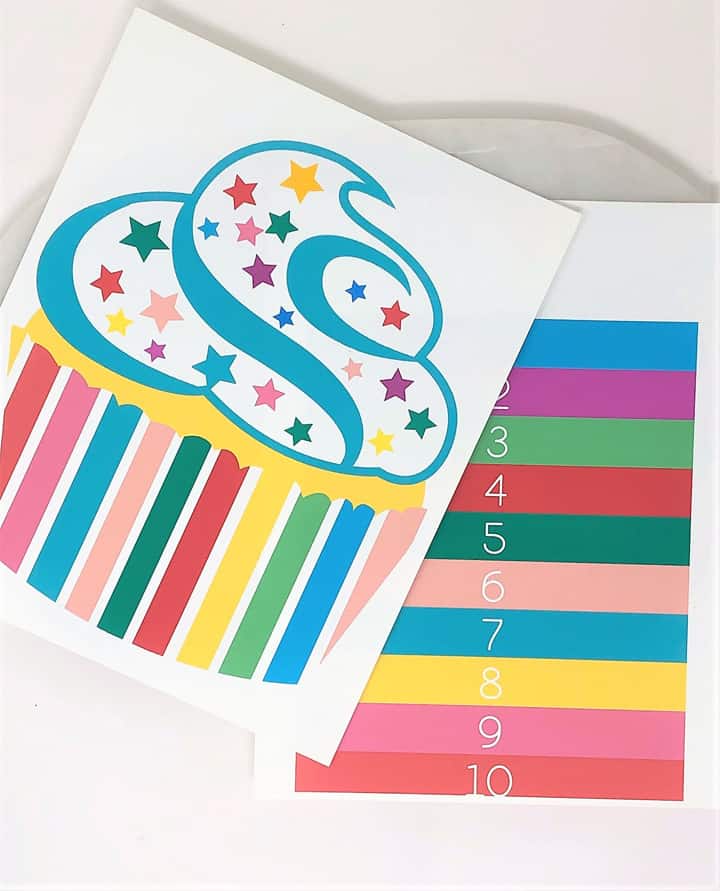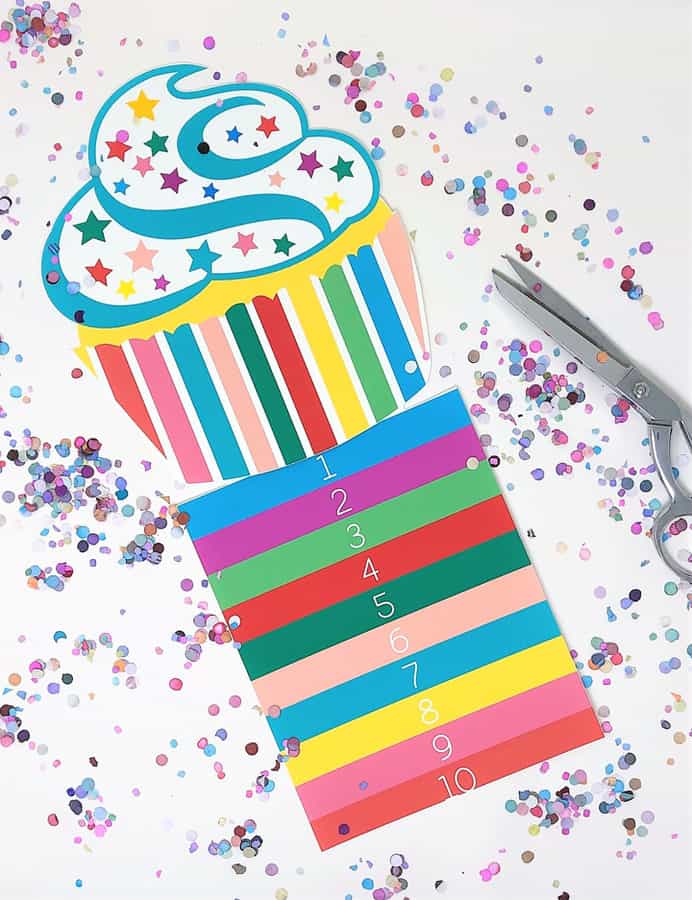 download the cupcake printable here
download the numbered strip printable here
When you cut out the numbered portion, you'll want to cut vertically along both sides, but remember to leave some white paper above the number 1! This will allow you to glue or tape the cupcake graphic to the numbered piece of the printable.
I love how easy and quick this is to put together. Some of the best and most memorable traditions are often the simplest!
We have so many free printables on our site! Feel free to browse for gift tags, printable wall art, nursery art, gifts and more!
Thanks so much for reading all about our birthday countdown free printable! Have a crafty day!