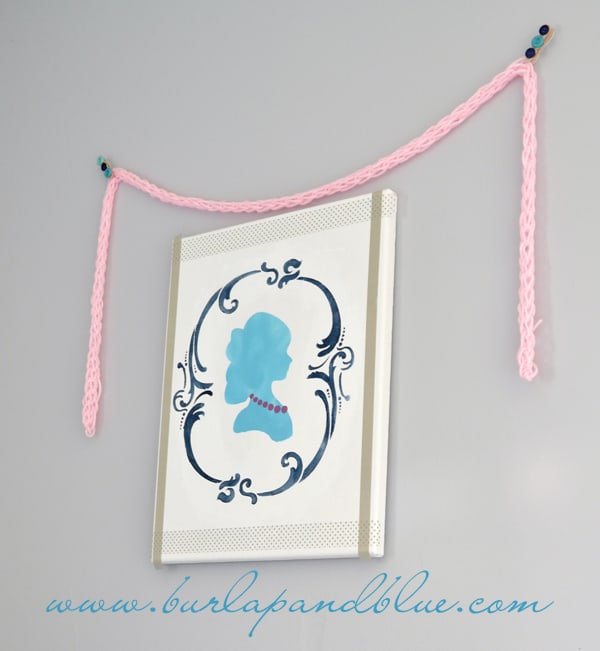 Well, they've done it again. Royal Design Studio has given me even more reason to want to stencil everything in my home with the release of their darling Bari J. collection.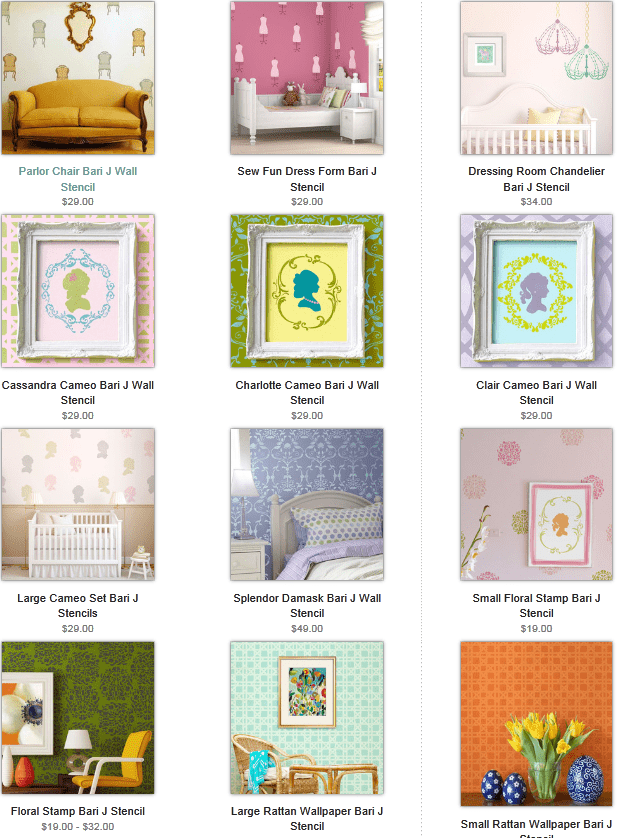 I had the chance to review the Charlotte Cameo stencil, and I absolutely love how it turned out!
Let me take you through the steps…
Step 1: Gather your supplies. For this project, I used a blank canvas, some craft paint, a foam brush, and some washi tape…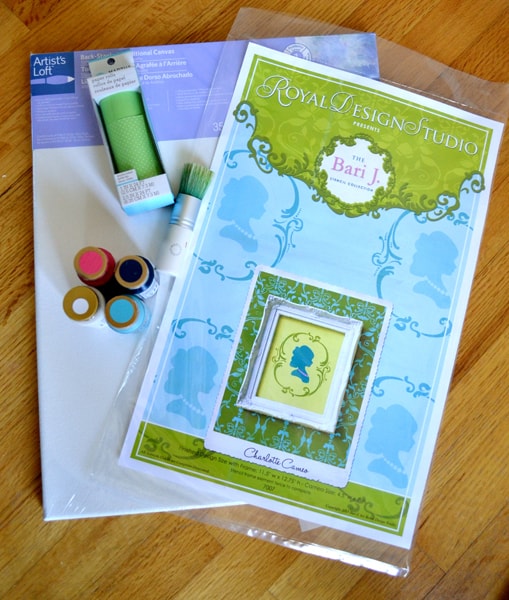 Step 2: Following the easy-to-understand directions that Royal Design Studio sent with the stencil, stencil the bottom half of your frame. I chose a navy blue for this, and only used one coat of paint to give it a more transparent effect.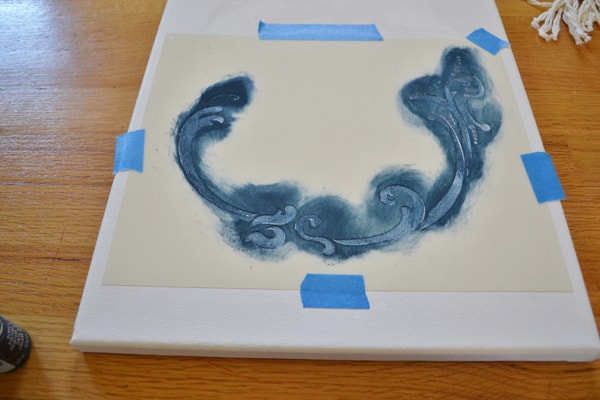 Step 3: Rotate the stencil to create the top half of the frame….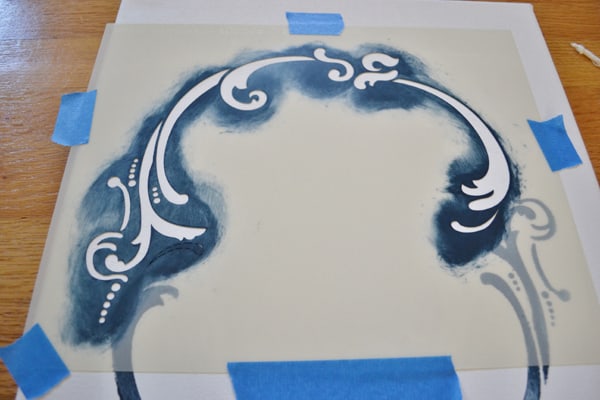 …and here's what you end up with: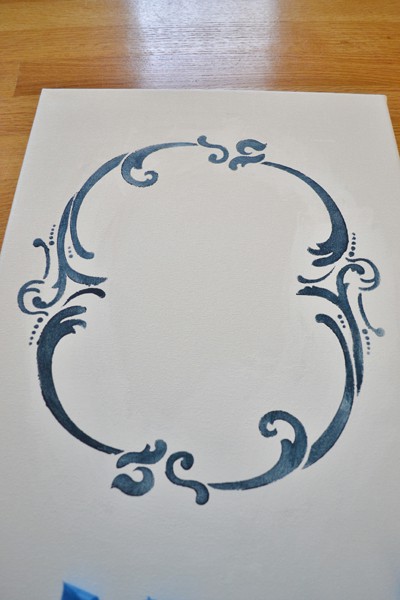 Step 4: Stencil the cameo and necklace in the center of your frame. Sticking with the colors of the kids' room, I chose a turquoise blue and pink for these elements.
Step 4: To add a bit of fun and to finish off the piece, I added washi tape around the outside of the canvas…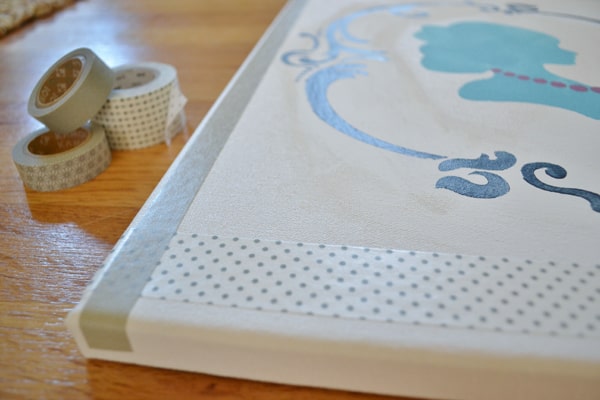 If you don't want to use washi tape, there are lots of ways to embellish your canvas. You can frame your canvas, or use paint or watercolors to create a simple frame around your piece.
Charming and elegant, I love how this piece looks over my soon-to-be-here daughter's crib! I added a simple finger knitted garland, held up with clothespins, to complete the look!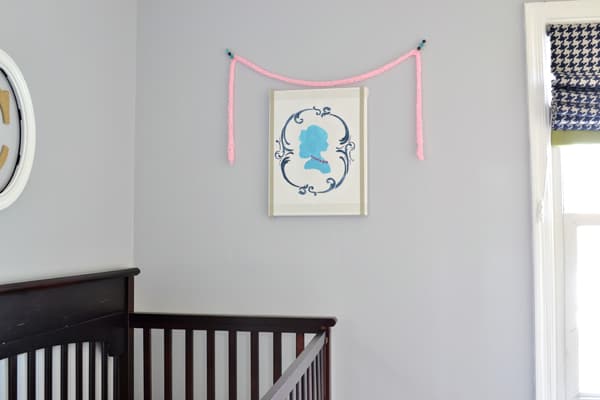 Which of the Bari J. stencils is your favorite?? In addition to the cameos, I'm loving the chandelier and dress form stencils!