Happy Monday Morning! First up, the winner of the washi tape giveaway is Melody DuVal! Congratulations, Melody! Contact me so I can mail you your goodies!
I've got a cute and Summery craft to share with you all today….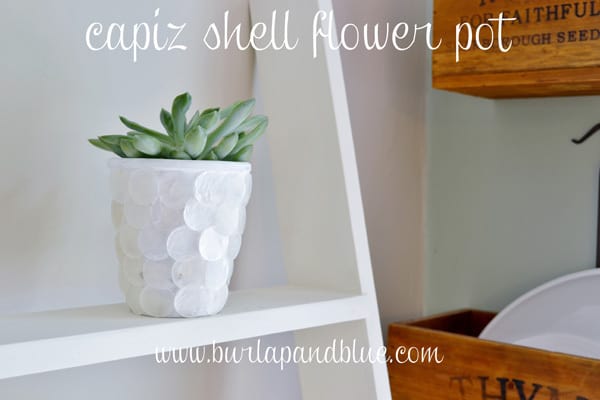 I love decorating with live plants, and succulents have become my new go-to houseplant. They don't always need a lot of light or water, and I love their often striking and unusual shapes.
I've found that my Home Depot often has the best selection, but the pots they come in can leave something to be desired.
After picking up a pack of 1 inch capiz shells off ebay, and armed with some paint and my glue gun, I gussied up the plain planter into something much more my style.
Materials:
planter or flower pot
white paint
capiz shells
glue gun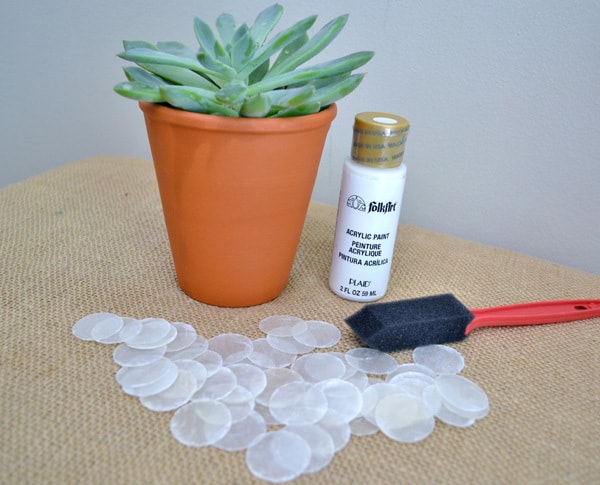 Step 1: Paint your flower pot.
I chose white, but wouldn't it be fun to do a turquoise or lime and have a bit of it show through?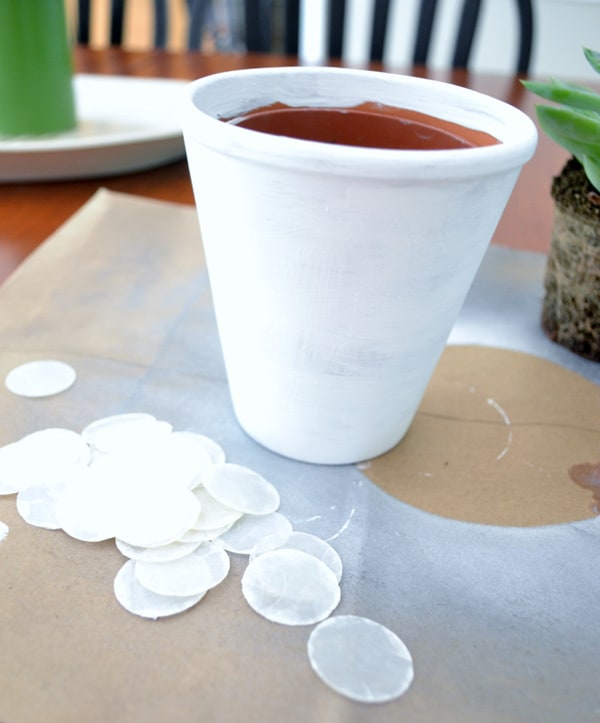 Step 2: Warm up that glue gun, and start gluing your shells around your pot.
I started at the bottom and worked my way up, overlapping the shells just a bit. I bought 50 1 inch shells, but could've used a few more-there's a bare spot in the back. Oh well, that's how it goes sometimes.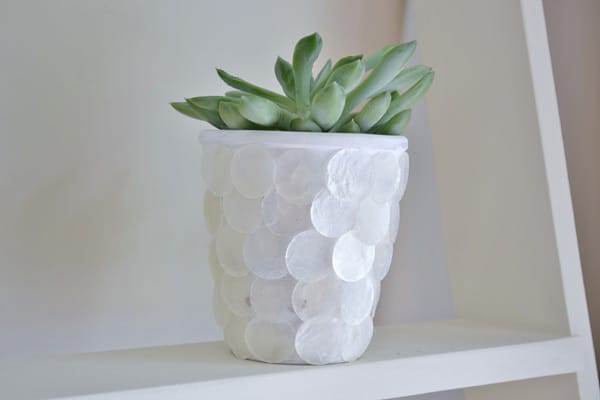 Simple and understated, yet fun and Summery. And I've already moved it three times. I'll post pictures of where it ended up (for now) later this week!