We hope you enjoy the products we recommend. Just so you know, burlap+blue receives a commission from products purchased from this site. Oh, and one more thing, prices are accurate and items are in stock at time of publication.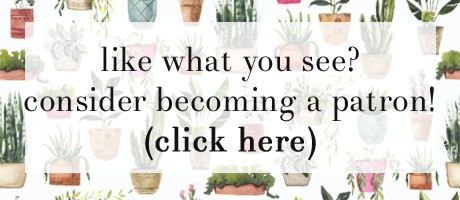 Love the taste of a fresh, hot, right-out-of-the-oven cinnamon roll? Then this easy, no yeast, recipe for Cinnamon Roll Bread is for you!
Cinnamon rolls are one of my favorite foods on this planet. I mean, what's not to love?
I've always loved the flavors of cinnamon and vanilla, and I especially adore the not-overly-sweet confectioners sugar glaze over the top.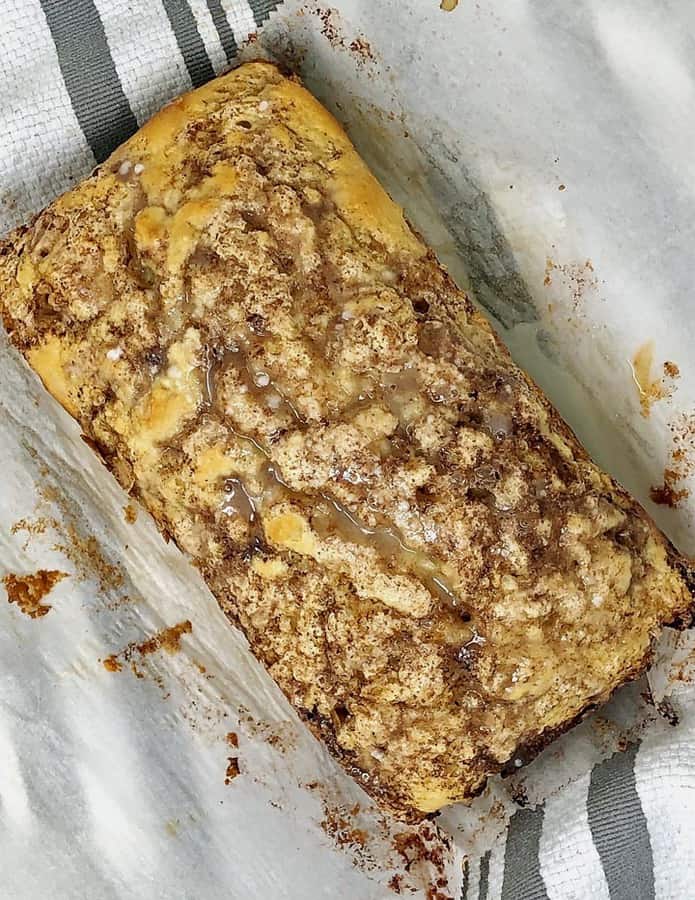 Make a loaf for a yummy breakfast or afternoon treat. Cinnamon Roll Bread is perfect with a hot cup of coffee, tea, or a glass of milk!
Best of all, this recipe is easy. No yeast, no rising, no kneading! Simply combine the ingredients, prepare a pan, bake and enjoy!
Yield: 1 loaf
Cinnamon Roll Bread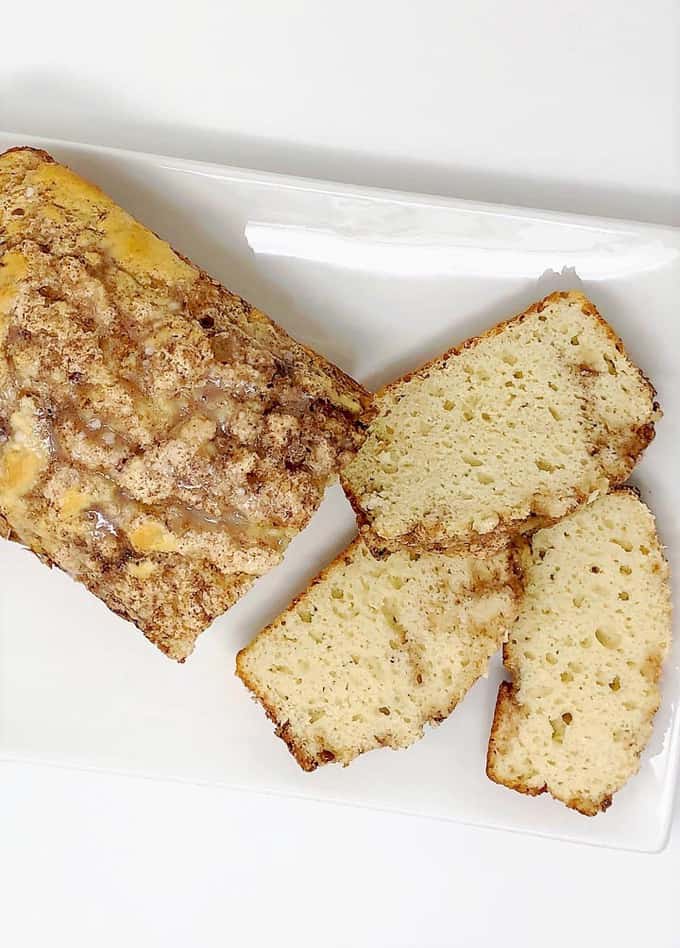 Love the taste of a fresh, hot, right-out-of-the-oven cinnamon roll? Then this easy, no yeast, recipe for Cinnamon Roll Bread is for you!
Ingredients
2 Cups All Purpose Flour
1 Tablespoon Baking Powder
1/2 Teaspoon Salt
1/2 Cup Sugar
1 Egg
1 Cup Whole Milk
2 Teaspoons Vanilla Extract
1/3 Cup Greek Yogurt (feel free to sub in sour cream)
FOR THE SWIRL
1/3 Cup Sugar
1 Tablespoon Cinnamon
2 Tablespoons Butter, Melted and Cooled
FOR THE GLAZE
1/2 cup powdered sugar
2 - 3 teaspoons water, cream or milk (adjust this as needed for consistency)
Instructions
Preheat oven to 350 degrees.
Prepare a glass loaf pan by spraying with cooking spray and inserting a piece of parchment to fit (sides can hang over the pan for easy lifting)

In a small bowl, whisk together the flour, baking powder, salt, and sugar. Set aside.
In a large bowl, whisk together the egg, milk, vanilla, and yogurt or sour cream. Add the flour mixture to the egg mixture, stirring until just combined. Do not overmix.
Pour mixture into the prepared loaf pan. In a small bowl, stir the Swirl ingredients together. Drop by teaspoonfuls onto the top of the bread; then use a knife to swirl it a couple of times into the batter. (Don't overmix it).
Bake for 45-50 minutes or until the center tests done with a toothpick.
Remove from the oven and cool for 15 minutes in the pan on a wire rack. Remove bread from the pan and cool completely on the rack.
Make the Glaze by whisking the ingredients together in a small bowl until smooth, adding a dab of liquid (I prefer milk for this) at a time until a good drizzling consistency is reached.
When the bread is cool to the touch, drizzle the glaze over the top.
Enjoy! Refrigerate any leftover bread for up to three days.
Seriously. So easy. So delicious.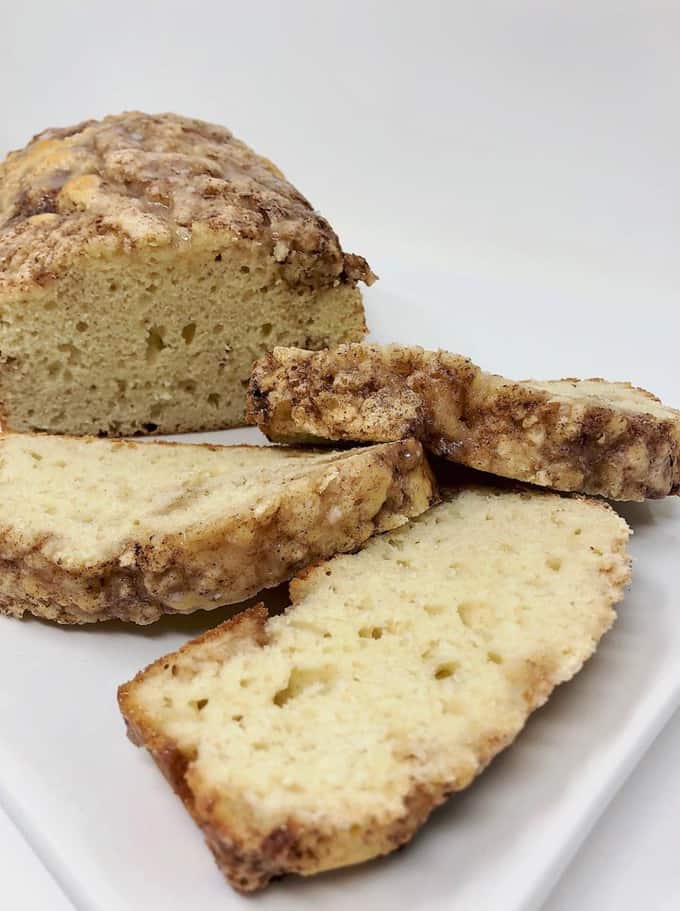 Thanks so much for reading all about our Cinnamon Roll Bread (No Yeast!).
Have a lovely day!