Sharing helpful, clever and unusual uses for coconut oil!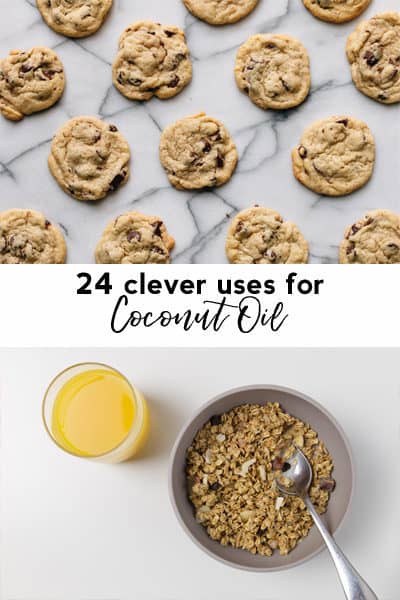 Coconut oil. It's having it's day in the sun, as people are using it for everything and anything, from health and beauty uses, to cooking, to medicinal purposes and more (here's one of the more popular brands out there).
So, today, I'm sharing some favorite and clever uses for coconut oil. I've tried many of these, and am looking forward to trying out some of the I haven't tried yet!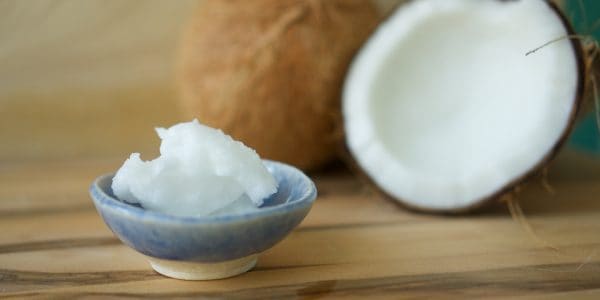 -Cook with it. Use it to saute your favorite vegetables. Because it can withstand high temperatures, you can even use it for frying.
-Use as a moisturizer. Replace your usual moisturizer for coconut oil. It's perfect for both body and face and leaves you with silky smooth skin.
-Soothe sunburns. Use coconut oil to soothe sunburns, or just to hydrate skin after sunbathing.
-Add to your bath. Add coconut oil to your bathwater for it's moisturizing properties.
-Season your cookware. Coconut oil is great for seasoning your cast iron cookware.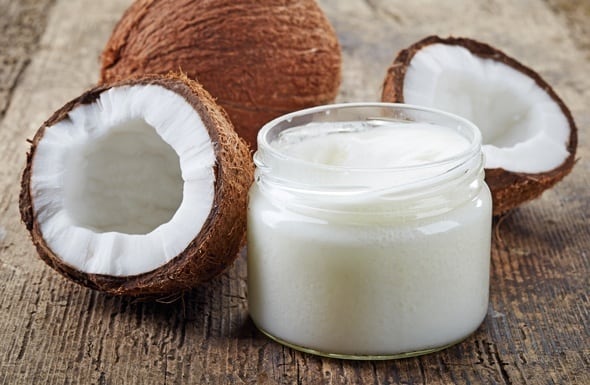 -Condition your pet's fur. A bit of coconut oil rubbed into their fur will help keep their fur healthy and shiny.
-Cuticle softener. Apply to your cuticles to soften them before an at-home manicure.
-Use as a stain remover. Coconut oil can be used to get rid of stains, including spills on carpets and stains on furniture.
-Use as a lip balm. Coconut oil can be used as a natural, hydrating lip balm.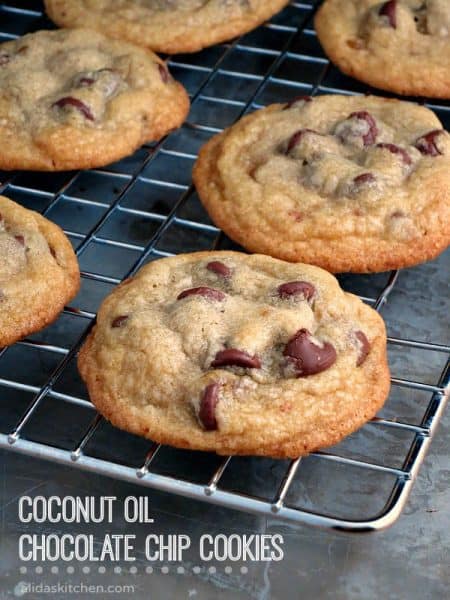 image via alida's kitchen
-Make Coconut Oil Chocolate Chip Cookies.
-Or, try this Coconut Oil Fudge recipe!
-Use as a furniture polish. Use coconut oil as a furniture polish to bring out the shine and natural beauty of your furniture.
-Use for hair care. Coconut oil can be used as a leave-in hair treatment, or to remove tangles.
-Use as a weight loss aid. It's been shown that taking small amounts of coconut oil can help aid in weight loss!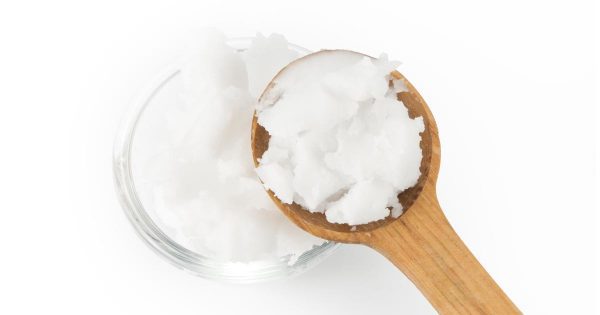 -Make coconut oil face masks.
-Make coconut oil honey almond granola.
-Use as a natural goo-gone. Remove sticky labels and residue from glass and plastic packaging and containers.
-Use on leather. Use coconut oil to clean and condition leather.
-Make pans non-stick. Use in place of spray to give your pans a non-stick coating.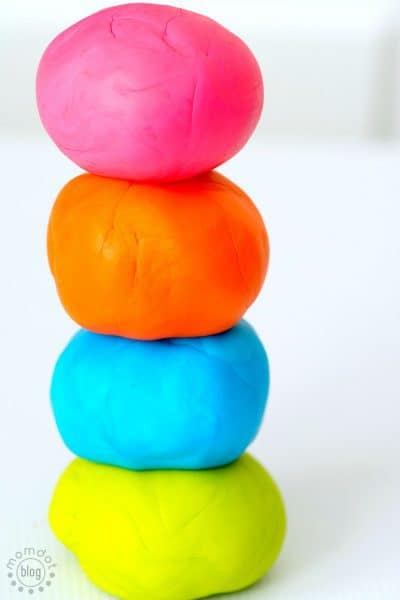 image via mom dot
-Make coconut oil playdough.
-Use as an eye makeup remover. Apply coconut oil to a cotton ball to use as a gentle and natural eye makeup remover.
-Fight dandruff. Rub into your scalp to help fight dandruff.
-Relieve bug bites. Spread a little around a bug bite to help soothe the infected area.
I know I left out many uses for coconut oil…leave your favorite in the comments!
Thanks for reading all about clever uses for coconut oil! Have a great day!
**contains affiliate links