Happy Tuesday, Friends! These polka dot glasses check all the boxes as far as what I look for in a great craft-it's easy, inexpensive, and so very versatile! These are great for holiday and hostess gifts this time of year, but the technique is also perfect year-round for wedding and housewarming gifts.
I chose red, green and turquoise, but you can easily change up the colors to match any decor scheme.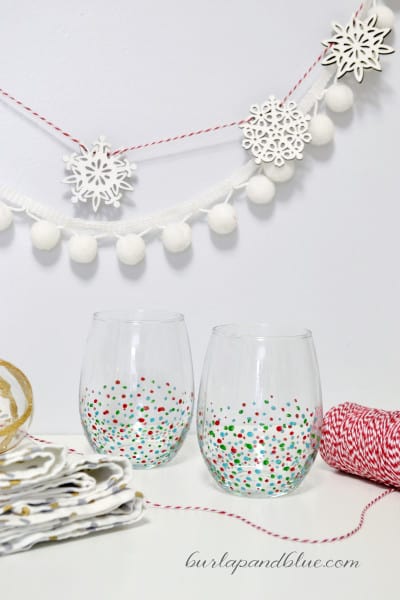 Materials:
glasses (these were a dollar at Target!)
paint
paintbrush or Q-tip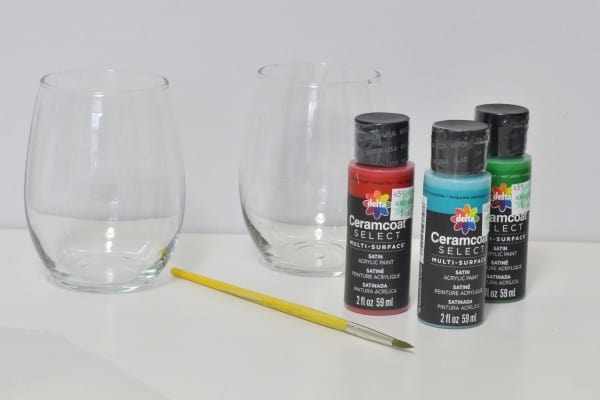 Step 1: Gather your materials. I used stemless wine glasses from Target, but any kind of glassware will do! I found the paints at Hobby Lobby, and chose paint that specifically said they could be used on glass. Be sure to read the curing instructions, though.
These paints require a 21 day cure time or they can be baked in the oven to speed up the process. Take your first color, and dab dots onto your glass. I decided to go only halfway up the glass, starting from the bottom…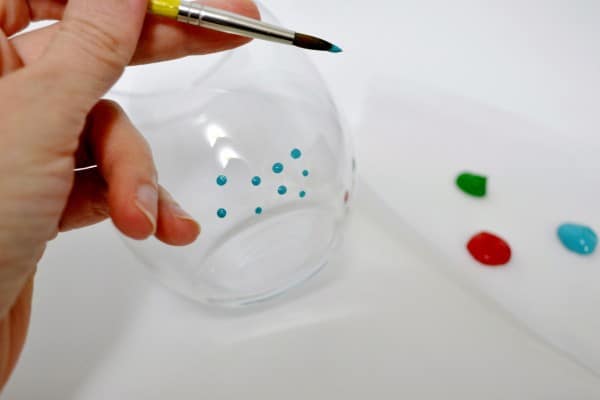 Step 2: Once you're done with one color, wash out your brush, and continue with the rest of your colors. Let dry.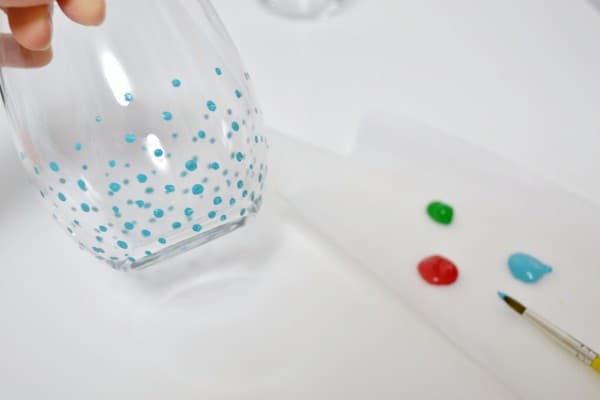 And that's it! Couldn't. Be. Easier.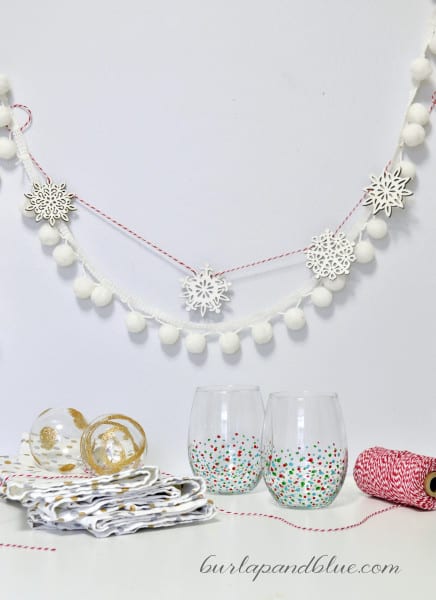 Thanks for reading all about my polka dot glasses! Have a crafty day!