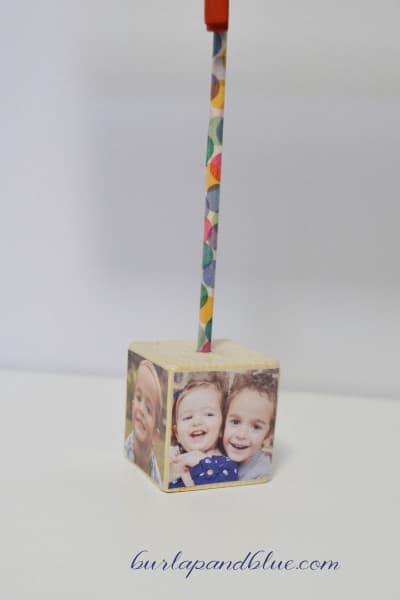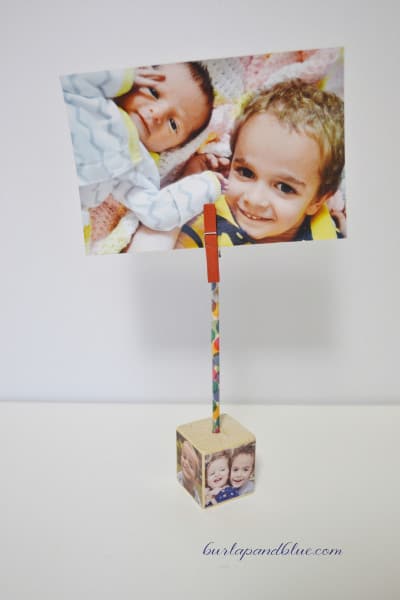 Happy Monday, all! With Easter and Mother's Day approaching, I wanted to share a simple and meaningful gift idea you can easily make for your loved ones. This DIY cube photo holder is the perfect gift, and you probably have most of the supplies on hand already!
Materials:
Mod Podge Gloss
Square Block (I know Hobby Lobby has some)
Photos or Scrapbook Paper
Foam Brush
Wooden Dowel
Washi Tape
Clothespin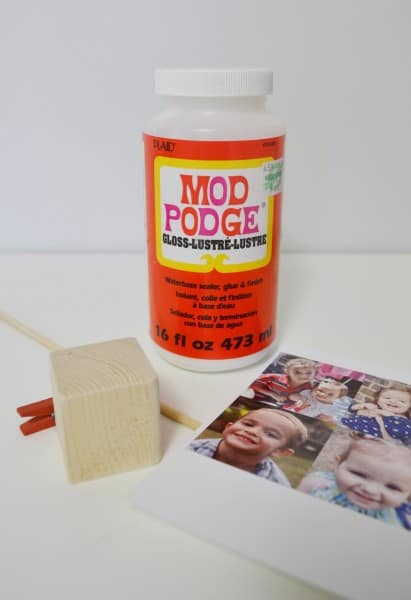 Step 1: Sand your block, if needed. My blog is 1.5″ cube, but any size will do. Decide if you want to decorate the sides with pictures, scrapbook paper, or even just paint. I used Photoshop Elements to reduce pictures to 1.5″ square to use for my blocks, and you can use any photo editor to do this. If you'd rather not use photos, I think colorful scrapbook paper would be adorable, too. Mod podge your photos/paper to the sides of your block and let dry.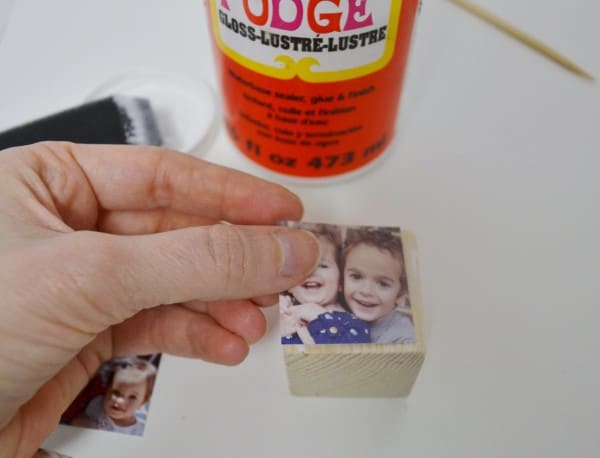 Step 2: Once dry, layer with two additional coats of Mod Podge Gloss, letting it dry fully between coats.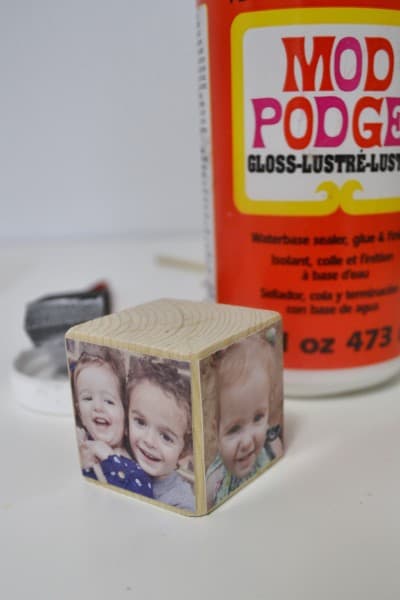 Step 3: Cut your dowel to the desired length (I cut mine in half), and drill a hole, the size of the dowel, into your block.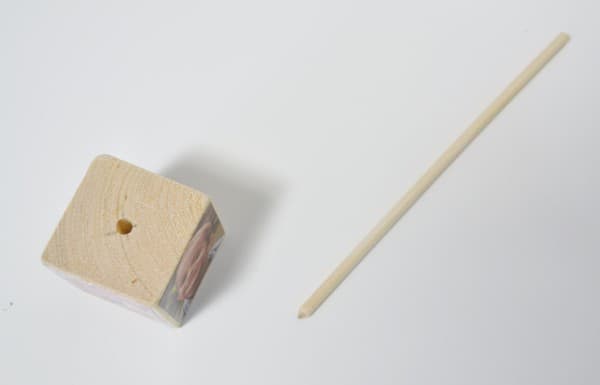 Step 4: For added color and pattern, use a length of washi tape to wrap around your dowel. Hot glue your clothespin to your dowel, and insert a drop of glue into the drilled hole in your cube and insert your dowel.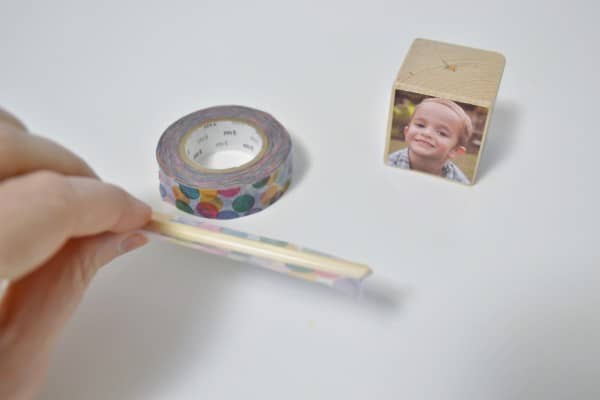 And that's it! So simple and cute, yet meaningful. Include a couple of photos to make the gift extra special.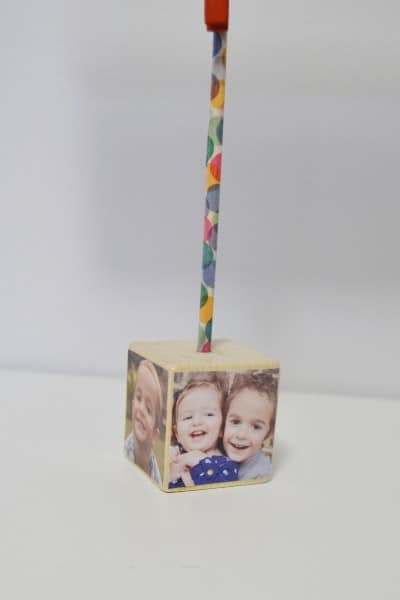 Have a lovely day!