I wanted to share with you all something special one of my sponsors sent to me a few weeks ago….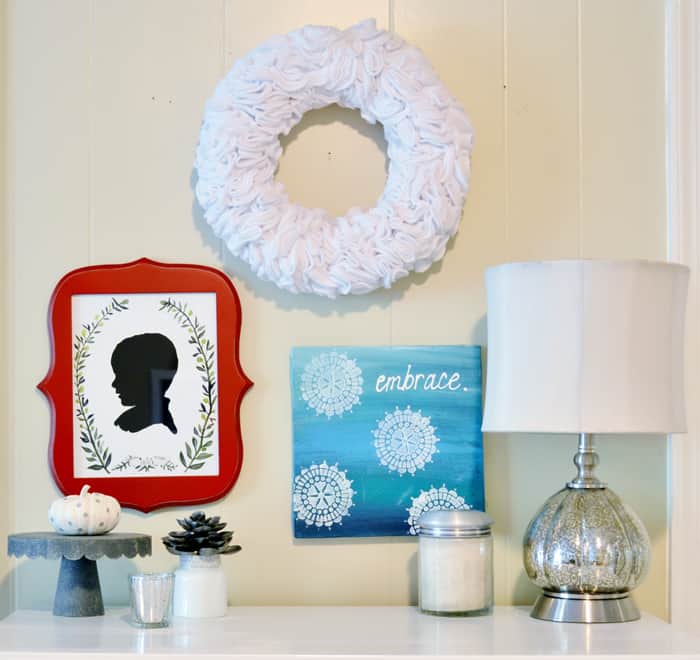 When I first noticed Me and Wee's custom botanical silhouettes, I knew I had to have one for my little guy. Framed up in a (half off!) red frame from Hobby Lobby, I love the combinations of green and red, rusticity and elegance.
(Does anyone else notice it's a little crooked? Oops. No matter-the "embrace" canvas has fallen down more times than I can count-I'm lucky I got the pictures in that I did!)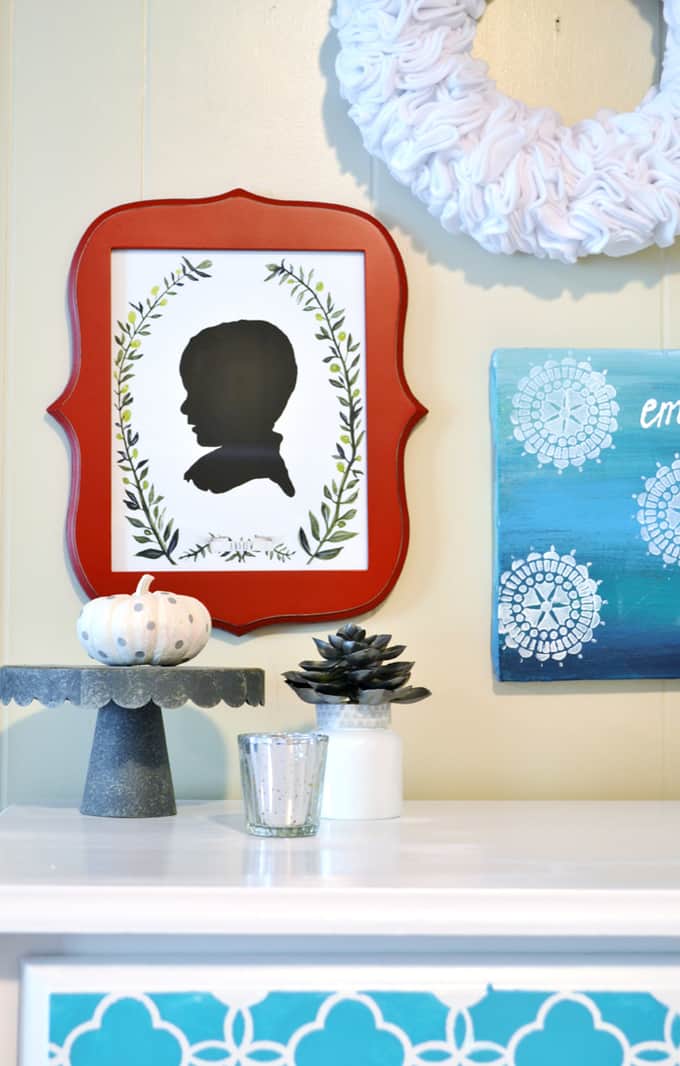 There are several options to choose from for the background, and lots for the little name banner underneath.
I adore wall art that's meaningful and beautiful-lucky for me, this one is both.
Be sure to visit and like Me and Wee on Facebook here.