Some people regard decorations in homes or rooms as art. If you look at it from an artistic point, this actually makes sense. There is a lot of creativity and designing that comes to play when decorating a home.
For this reason, there are many decors available in the market, and what you choose depends entirely on your taste and preferences. One common type of décor is vintage. Vintage decors are home styling items that resemble things that were used in the past. In essence, these items are not modern. You may find some pope, referring to them as antiques. So here we are going to look at the world of vintage decors. Particularly we are going to show you how to style your bedroom sing different vintage décors.
Vintage Flower Pot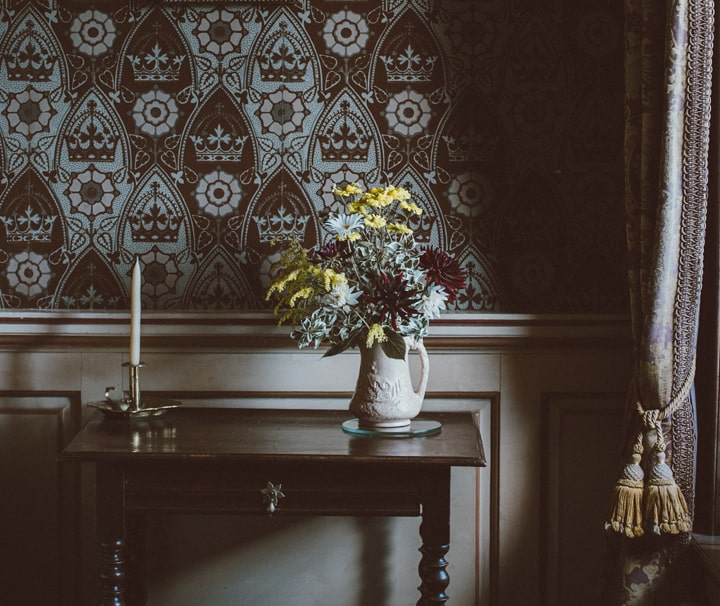 Your bedroom is simply a free space that you get into when you feel like connecting with yourself and the things you love. Therefore you can add anything you like to create the mood you want. If you are a person who is into plants and vintage items, you can purchase a vintage flower vase. You can set it up near your window so that the plants get enough exposure to sunlight.
Your vase does not have to be the normal ones people have around. Remember your bedroom is your personal space, you can do whatever you want. In the spirit of doing whatever you want, you can create a vintage bed spring vase.
This is a vintage vase that is inserted inside a bed-spring and displayed at a corner. All you have to do is find an old bedspring, sand it, and clean it. Make sure your vintage vase fits into the spring's upper end. After completing all that, place your vase in the spring.
Classic BookShelf
For the book lovers, this particular decorating idea is yours. You can mix your love for books and vintage styles and come up with something exceptional. The item in question here is a vintage bookshelf. You can go to a thrift store and pick the shelf that excites you the most.
Thereafter place it in a proper corner of your room and fill it with books. When implementing this décor, make sure that you choose an appropriate shelf size. In essence, do not pick a shelf that is too big as this will inhibit your movement around your bedroom.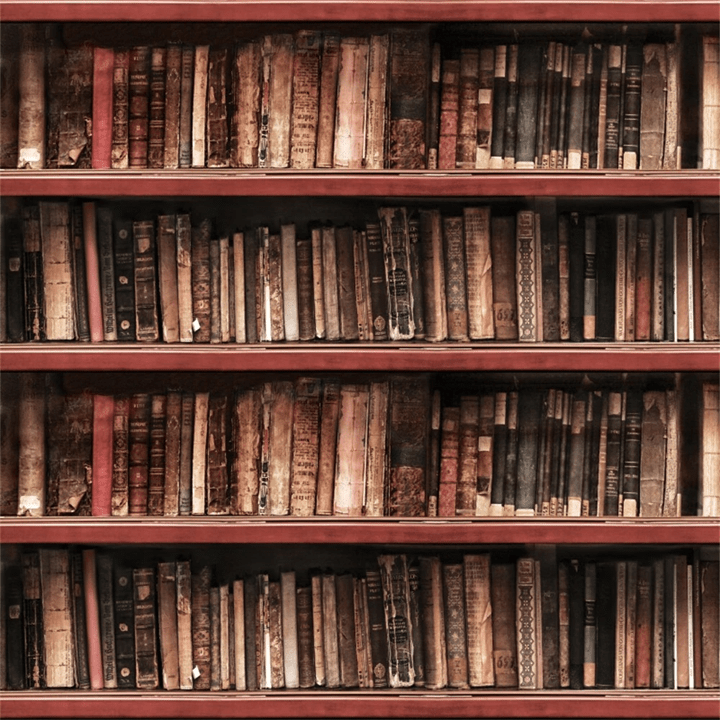 Fireplace Insert
Nothing screams vintage more than a fireplace. Fireplaces have been in existent for years now and have never gone out of fashion. If you are looking to create a vintage style in your bedroom, having a fireplace. Nowadays, there are items we call fireplace inserts.
These are stove like gadgets that have been modified to look a certain way. It basically serves the same purpose as a fireplace, but, in this case, it is an enclosed container and not an open area producing heat and smoke. If you are looking to go the vintage way through fireplace inserts, you cannot go wrong with the classic flame contemporary electric insert fireplace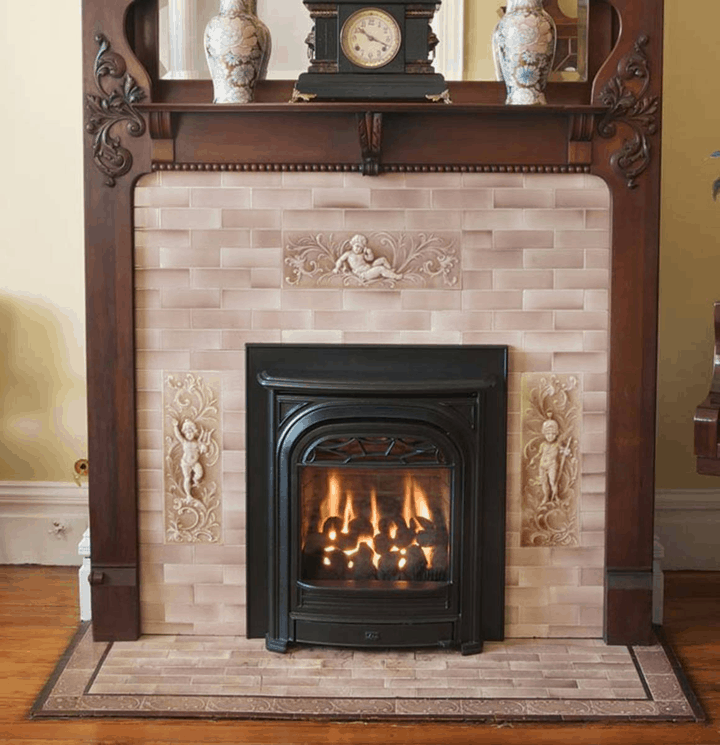 Old Ladders
Old ladders a great piece of bedroom décor if you are a person who is into vintage styles and designs. The dull colour makes it a perfect item for vintage styling. On top of being a decorating feature, an old ladder can be great storage units for items you may need in your bedroom. If at all you do want to store things there, you can just place two or three tiny old items there to add a little vintage spark to your room.
Tin Trunk
You can use an old trunk as a stand or a place to set up your things. The best place to put this trunk would be on the footboard.
The footboard is the part of a bed just below where to put your legs when sleeping. Having your trunk there can come in handy in two main ways. One you get extra storage as you can store things inside the trunk. The other way is that you can place things you plan on taking with you outside the room.
Old Books
Old books can also give your room a vintage vibe, and therefore, they are vintage décor materials. You can take two or three books and place them on your table one on top of the other. For the best results, you should use three books. The one at the bottom should be the largest, and the sizes of the books should decrease going upwards.
You then take an old string and tie up the books together. So at the end of the day, you will have a staircase-like structure of old books with a beautiful knot at the top.
Vintage Clock
Vintage clocks are one of the most remarkable pieces of antique decors ever. They are loved by many and just give out a feeling nothing else can. You too can pick up a vintage wall clock and hang it on your wall. As you check the time, you will definitely feel like the vintage feeling in play.
Vintage Couch
You may be a person who loves having your close friends come over to your house and take them to your room to show them a few things. If you are one of these people, it would be great if you would showcase your love for vintage using a vintage couch in your room. You can get such a couch at an antique store, and this will help in styling your room and welcoming guests.
Old Basket
You can pick up an old basket from your friends or family members. The basket does not have to be in perfect condition. Just makes sure it is in a fairly-good state and can be hanged. After getting the basket, take an old nail and hammer it into the wall. You can then hang the basket on the nail in a horizontal manner. Now, you have a proper storage basket for clean towels.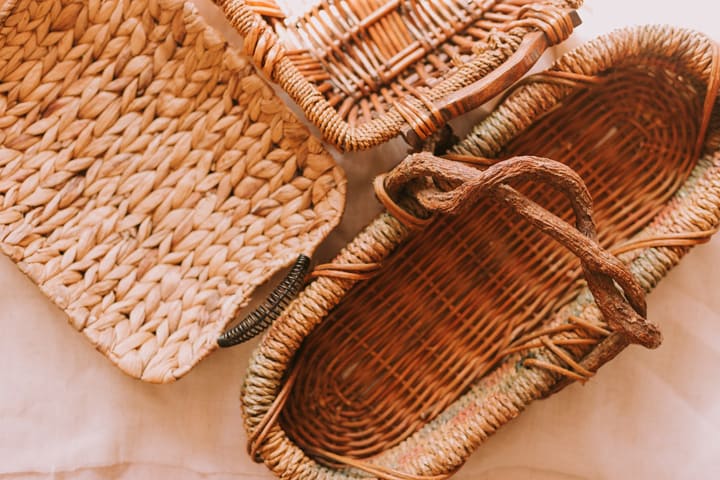 Old Cup
If you have a bathroom in your bedroom, you can extend the vintage style there. You can pick up an old cup from the kitchen that you no longer use. The best cup to use in this scenario would be a metallic one that gives out an antique vibe. You can then re-purpose it and use it as a soap dish in your bathroom.
Conclusion
Decorations are all about expressing one's style to the outside world. Therefore if you are a person who loves vintage, you can use vintage décor to create a space that you love. You can use various decors to create a vintage vibe, especially if you are planning to achieve this in your room. One of these décors is a vintage couch.
It serves as a decor and a great sitting area. You can also place an old trunk at the base of your bed. Setting up vintage pots and ladders in different corners of your room also help in achieving a vintage setting. Let us not forget vintage clocks, old cups, old baskets, fireplace inserts, and old books.